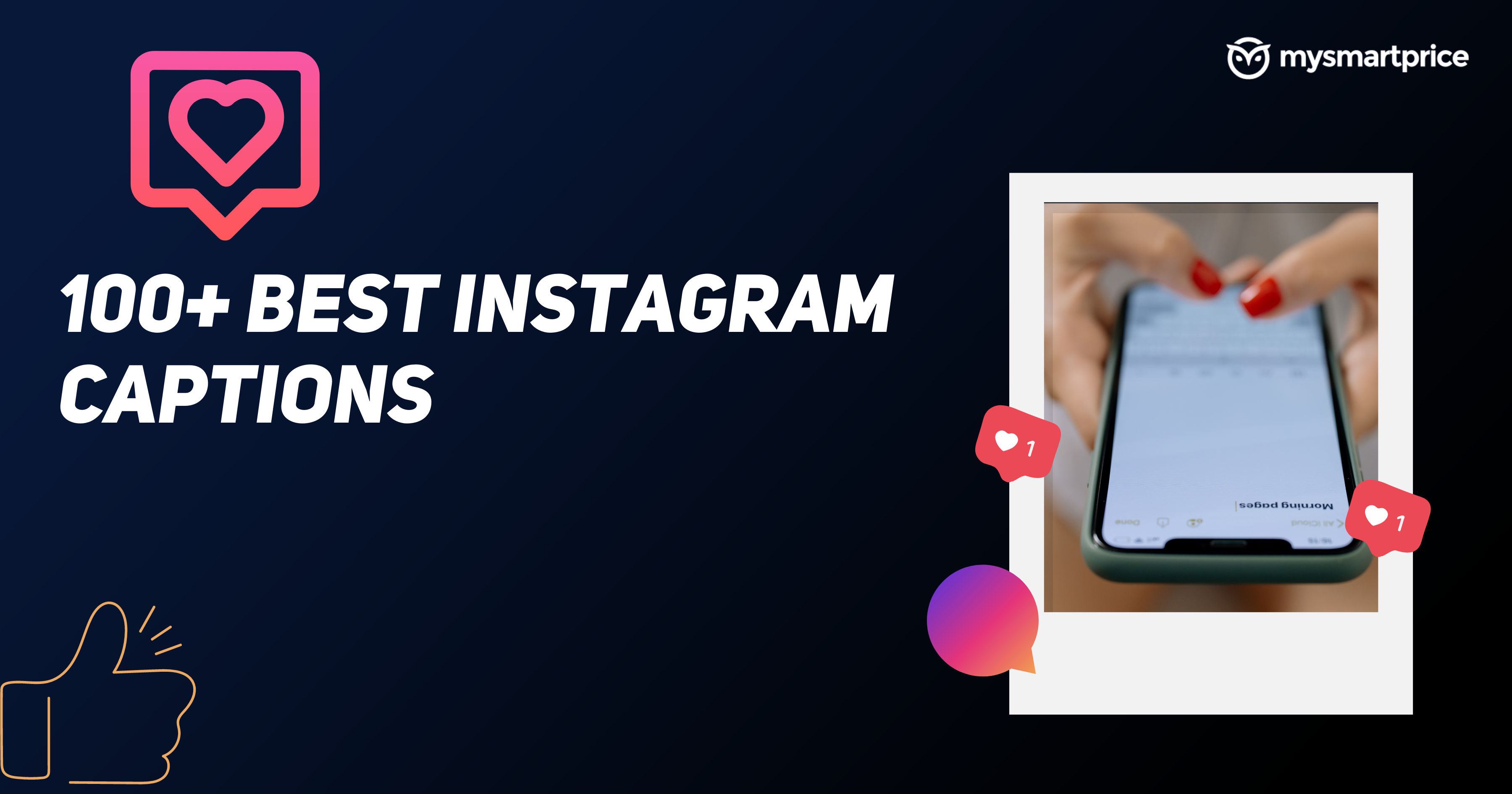 While posting an image of a video or a reel on Instagram, the Instagram caption will define the content you are posting on the platform. It might be a funny laptop, a long insightful one, or maybe you are wishing someone on their birthday or a special occasion. These captions usually create a deep connection between you and your followers.
A good caption and a unique caption on Instagram will often get good engagement in the form of more likes, comments, reach, and shares. In case you are running out of ideas for a good caption or you want to get some new captions for your content on Instagram, here are some of the best Instagram captions you can use for different occasions.
The Instagram caption essentially describes the photo/video you post on the platform. It gives the followers more context from the few words or lines you add to the media. It can be a picture of your wedding, your solo trip or something funny you spotted on the road. You can write captions using alphabets, numbers, and special characters, use hashtags and even tag other people or accounts. A good caption creates a good memory.
Also Read: Facebook Caption Ideas: 200+ Best, Cool and Short FB Captions for Profile Picture, Selfie and Post
250+ Best & Cool Instagram Captions to Use for Your Photos
Now that you know what a caption is, let's take a look at some of the best Instagram captions. For those who are now aware here are quick steps on how to insert a caption on Instagram.
Open the Instagram app on your phone

Tap on the "+" icon at the bottom of your screen

Select or record the image/video you'd like to post

Tap on the right arrow mark in the top right

Add filters if you'd like to enhance your media (optional)

Tap on "Write a caption… and start writing your caption for the Instagram post

Once you have written the caption, select the right arrow on the top right corner to post it
Also Read: Instagram: How to Reactivate Instagram Account If It is Disabled or Deactivated
Cool Captions for Instagram
Whatever is good for your soul, do that

Even the stars were jealous of the sparkle in her eyes

I've never been cool and I don't really care about being cool. It's just an awful lot of time and hair gel wasted.

He who keeps his cool best wins.

Just keep your cool and your sense of humour.

Being happy never goes out of style.

A little contour and confidence.

You don't have to make something that people call art. Living is an artistic activity, there is an art to getting through the day.

Secrets…are the very root of cool.

Decluttering my life like Marie Kondo.

People with high ego and unnecessary attitude deserve the standing ovation of the tallest finger.

Sometimes one day changes everything; sometimes years change nothing.

I'm not mean, I'm just brutally honest. It's not my fault that the truth hurts. Here's a band-aid.

You can't live a full life on an empty stomach.

If you are always trying to be normal, you will never know how amazing you can be.

I know I am awesome, so I don't care about your opinion.

I don't need to explain myself because I know I'm right.

People laugh at me because I am different and I laugh because they all are the same.

I hope Karma slaps you in the face before I do.

Life is simple. It's just not easy.
Best Captions for Instagram
If you think nothing is impossible, try slamming a revolving door.

I finally realized that people are prisoners of their phones… that's why it's called a "cell" phone.

You can't run through a campground. You can only "ran," because it's past tents.

It sure is strange that after Tuesday the rest of the week spells WTF.

Yes, I know there is a really special place in Hell for me. It is called a throne.

A bad attitude is like a flat tire,you won't get anywhere till you change it.

I'm making yesterday jealous by making today awesome.

Successful people never worry about what others are doing.

I'm sorry if you don't understand my level of thinking.

I will either find a way or make one.

I tried being like you, my personality didn't like it.

Every problem comes with some solution If it doesn't have any solution it's a Girl.

You treated me like an option, so I left you like a choice.

xploring social through colored glasses!

Be kind & courageous! That's my way to support entrepreneurs.

My ways are exceptional! Simple yet significant.

Wear, Care, Recycle! Click, tag & get featured!

Dive into the world of style! We are 'HIGH' on performance.

Sexy is being confident, independent, and having fun.

I am not trying to be cool. It's what I am.
Instagram Post Captions
On a scale of 1-10 how likely are you to recommend us to a friend?

There will be days when your sky will glow pink with happiness and so will you🌸

I hope you manifest everything you want this year

Rolling with the homies.

It is not how much we have, but how much we enjoy, that makes happiness.

I can have my cake and eat it too 🍰

Life is not a problem to be solved, but a reality to be experienced.

At least this balloon is attracted to me!

I must destroy you with hugs and kisses

Stop looking for happiness in the same place you just lost it.

I woke up like this.

Sometimes life can surprise you with a happy coincidence.

You can't afford my Swag Bitch!

We come to love by not finding the perfect person but by learning to see an imperfect person perfectly.

Life goes on, with or without you.

Sorry if I Looked interested, I'm not.

Don't mistake my kindness for weakness, bitch.

I would rather walk with a friend in the dark, than alone in the light.

I am not trying to give an image of a fairy-tale, perfect, everything else, I am just being myself.

Do you like sleeping? Me too! We should do it together sometimes!
Short Captions for Instagram
Less perfection, more authenticity.

Life happens, coffee helps.

Smile big, laugh often.

Limited Edition

Work hard play hard

Power Up

Superpower Wheel

Crazy hair, don't care.

Don't dream of it. Train for it.

Live more, worry less.

Coffee and confidence.

But first, let me take a selfie.

All I really need is a passport.

Start somewhere.

Just chillin'

Today's perfect

Yup, another food pic

Mood Lifter

Wild and free

Weekend vibes

Why not me?

Why so serious?

Creating Hustle

Girls just wanna have sun.

Waves hitting the shore is this summer's soundtrack.

Eat, swim, sleep, repeat.
Unique Captions for Instagram
Do what you can, with what you have, where you are." ― Theodore Roosevelt

Portrait of an artist as a social media share.

Haters will say it's Photoshop… it's actually just commitment to the gym.

The best is yet to come

The start of something new

So happily ever after really does exist

I need a six-month vacation twice a year

In a summertime/sunshine state of mind

All I really need now is some A.C.

Can you beleaf this weather?

Life is better in a sweater

Happy fall, y'all

Keep calm and winter on!

Dashing through the snow

Dreaming of a white Christmas

Sugar and spice and everything nice

Bone to be wild

Time to get spooky

Creepin' it real

I think I finally made the nice list this year
Instagram Captions for Best Friend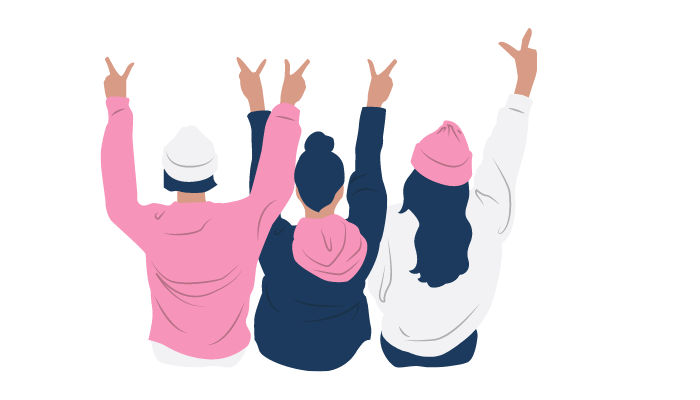 A good friend knows all your best stories, but a best friend has lived them with you

Friends are the family you choose

Friends buy you lunch, best friends eat your lunch

Few best friends have matching tattoos, we have the same mental issue

God knew we should be best friends and not siblings as one mom couldn't handle us

What's the point of friendship without any trouble?

Our friendship isn't an accident

We'll be friends forever because you know too much

Friends are like Oreos, the good stuff is on the inside

I never asked God to take my problems away because I always want you as a friend

Strangers think I'm quiet, my friends think I'm outgoing, but my best friends know that I'm completely insane.
Friends knock on the door. Best friends walk into your house and start eating.
We all have that one friend who never learned how to whisper.
I hope we're friends until we die. Then, I hope we stay ghost friends so we can walk through walls and scare people.
Just remember, if we get caught, you're deaf and I don't speak English.
If I send you my ugly selfies, our friendship is real.
Life is too short to be serious all the time. So, if you can't laugh at yourself, call me—I'll laugh at you.
I love that I don't have to act socially acceptable around you.
If you aren't somewhat crazy in the head, I'm afraid we can't be friends.
We all have that one friend who never learned how to whisper.
Motivational Instagram Captions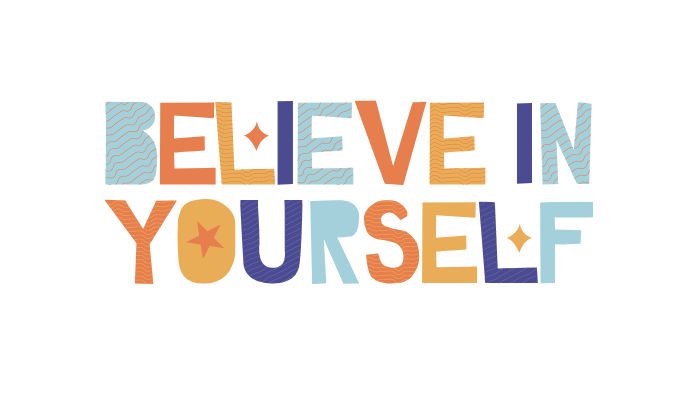 Every Setback is a setup for your comeback

You can never quit. Winners never quit, and quitters never win

The little things in life matter

Dreams don't expire dates, keep going

If you can't, you must. If you must, you can

Life is short. Live it up and live it in the moment

Live for today, plan for tomorrow

You were not given this life to be Average

The difference between greatness and mediocrity is often how an individual views a mistake

What doesn't kill you, will make you stronger

Follow your heart, but take your brain with you

A problem is a chance for you to do your best

Start where you are. Use what you have. Do what you can.

Problems are not stop signs, they are guidelines

Every exit is an entry somewhere else

The road to success is always under construction

Well done is better than well said

You just can't beat the person who never gives up
The difference between greatness and mediocrity is often how an individual views a mistake
The minute you think of giving up, think of the reason why you held on so long.
Spread love everywhere you go.
You don't always need a plan. Sometimes you just need to breathe, trust, let go and see what happens.
Life is 10% what happens to you and 90% how you react to it.
No matter how many mistakes you make or how slow you progress, you are still way ahead of everyone who isn't trying.
Let others lead small lives, but not you. Let others argue over small things, but not you. Let others cry over small hurts, but not you. Let others leave their future in someone else's hands, but not you.
Don't wait. The time will never be just right.
Inspiration comes from within yourself. One has to be positive. When you're positive, good things happen.
Tomorrow' becomes never. No matter how small the task, take the first step now.
You do not find the happy life. You make it.
You become what you believe. You are where you are today in your life based on everything you have believed.
Nature Captions for Instagram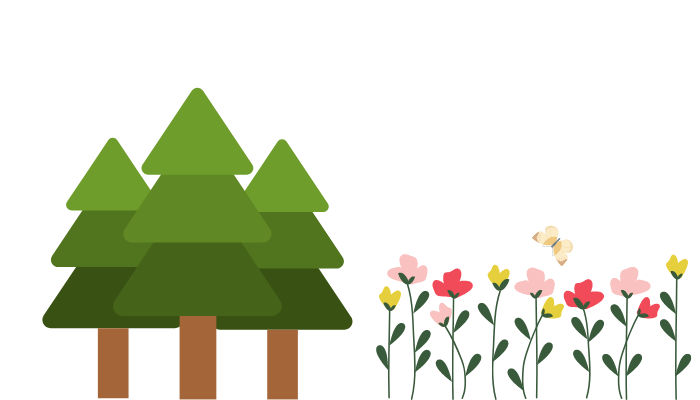 I believe in the ocean curing all bad moods

Get outside and shine like the sun above your head

Breath in the wild air

If you love nature, you will find beauty anywhere

Go to the place where you feel most alive

One touch of nature makes the whole world kin

Life is a collection of moments like this

Colors are the smiles of nature

Let the adventure begin

With a view like this, I'm never leaving

Slow down and enjoy the view

This is my happy place

Nature's beauty, frame by frame

More adventure, less worry

Live in the sunshine

Never stop exploring

Nature is my medicine

Escape the ordinary

I got nature vibes

Green vibes only

Feel the magic of the forest

Adopt the pace of nature: her secret is patience.
My wish is to stay always like this, living quietly in a corner of nature.
Every flower is a soul blossoming in nature.
What is the good of your stars and trees, your sunrise and the wind, if they do not enter into our daily lives?
Life is full of beauty. Notice it. Notice the bumble bee, the small child, and the smiling faces. Smell the rain, and feel the wind. Live your life to the fullest potential, and fight for your dreams.
Going to the mountains is like going home.
It seems to me that the natural world is the greatest source of excitement; the greatest source of visual beauty; the greatest source of intellectual interest. It is the greatest source of so much in life that makes life worth living.
I go to nature to be soothed and healed, and to have my senses put in order.
To me a lush carpet of pine needles or spongy grass is more welcome than the most luxurious Persian rug.
Instagram Captions for Food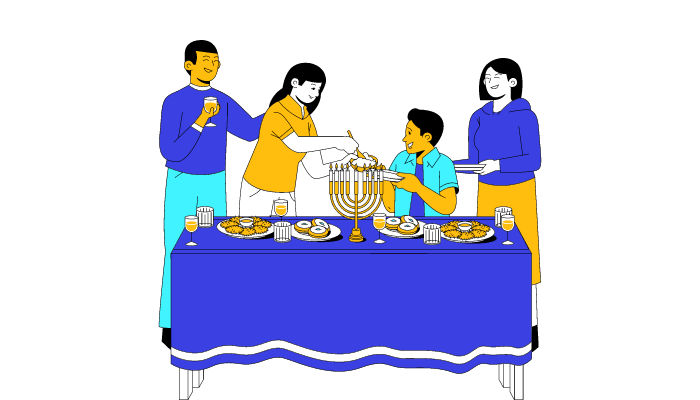 If I share my food with you, it's a big deal

I saw it, I liked it, I ate it

Joey and I even I don't share food

DND unless you have a bunch of chocolates to offer

Every meal would be better if it were pizza/ or insert your favourite food

Whatever the question, food is the answer

Anytime is a good time for ice cream

I eat Biryani only on days that start with T (Today/Tomorrow)

I lost some weight once, but I found it again in the fridge

Good food, good life

count the memories, not the calories

The rule about eating fries is that you never count how many you've had

My milkshake brings all the boys to the yard
Everything tastes good when you're on a diet.
Brunch without champagne is just a sad breakfast.
I'm not drooling. You are!
Let's give'em pumpkin to talk about
Hunger is a good cook.
In the mood for food.
Calories don't count during the weekends.
Cheese is milk's leap toward immortality.
Drink some coffee & pretend you know what you're doing.
There are people in the world so hungry that God cannot appear to them except in the form of bread.
Give thanks and pass the mashed potatoes.
Food is like S-E-X: When you abstain, even the worst stuff begins to look good.
The cauliflower is not more than the cabbage with a university education.
It's essential for every party to have a cake. If there's no cake, then it's only a meeting.
I am not a vegetarian because I love animals; I am a vegetarian because I hate plants.
I may look like a potato now, but one day I'll turn into fries, and you'll all want me then.
Behind every successful person is a substantial amount of coffee.
Also Read: Instagram Login Activity: How to Check and Delete Instagram Login Activity on Mobile and PC
Funny Instagram Captions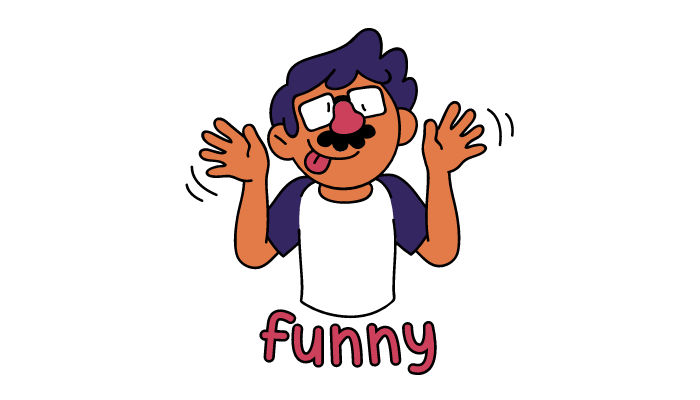 When nothing goes right, go to sleep

Just want someone to look at me the way I look at food

An apple a day will keep anyone away if you throw it hard enough

We tried to be normal once. Worst two minutes of our lives

That awkward moment when you're wearing Nike's and you can't do it

You never know what you have until you have cleaned your house

If I was funny, I would have a good Instagram caption

I do marathons, on Netflix

No, no I'm listening. It just takes me a minute to process so much stupid all at once

Your secrets are safe with me… I wasn't even listening

Don't be ashamed of who you are. That's your friend's job

Does the problem concern me? No? then suffer in silence

I am not great at giving advice. But can I interest you in a sarcastic comment?

If you don't mind, I'd like to stop listening to you

I'm so hot that I might be the cause of global warming.
Sometimes, you don't need a caption. The picture says it all!
I'm just a girl standing in front of a camera asking if this is Instagram-worthy?
I call this hairstyle "I tried."
Does this selfie make my ego look big?
I know that looks aren't everything, but I have them just in case.
If I was funny, I'd have a better Instagram caption for this.
Today is one of those days that even my coffee needs a coffee.
My bed is a magical place I suddenly remember everything I have to do.
Wine + Dinner = Winner
I don't care what people think of me. Mosquitos find me attractive!
You can't live a full life on an empty stomach.
You don't have to like me. I'm not a Facebook status.
I don't want to go to heaven. None of my friends will end up there.
I don't need a man … I need a margarita and a tan.
Don't worry, Be-yonce.
Cool Captions for Instagram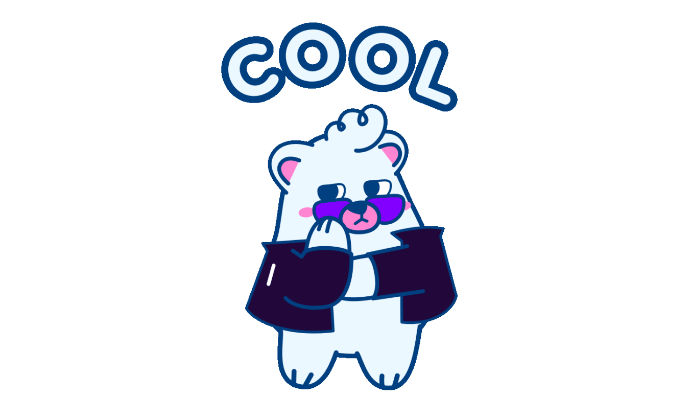 Life is better when you're laughing

I am not crazy, my mother had me tested

If you can't change your fate, change your attitude

Those who think it is not cool to be kind are cold-hearted

Weird is the new cool

One does not simply create a clever Instagram caption

So uncool it's cool again

Friday, my second favourite F word

When you can't find the sunshine, be the sunshine

Be happy. It drives people crazy

It's me, myself, and I.
A hot dude with a cool attitude.
The reason there's no space for worries in my head is that it's full of naughty thoughts.
I don't have a bad attitude, but I have a good appetite
Where's my Oscar award for acting like I care?
The first five days after the weekend are always the toughest.
Thank you, Tinder
We go together like hot sauce and everything.
Swiped right, now it's for life.
Thanks for being so good at killing spiders.
I like you even when I'm hungry.
Every day I fall in love with you more and more. Except for yesterday… yesterday you were pretty annoying.
Sometimes I look at my boyfriend and think … Damn, he is one lucky man.
I used to be innocent until he/she/they came along.
Crazy friends are the best friends.
You're the ketchup to my mustard.
My best friend has seen the good, the bad, and the ugly sides of me.
I don't know what's tighter, our jeans or our friendship.
We go together like peanut butter and jelly.
If I did not drink, how would my friends know I love them at 2 am?
Instagram Captions for Selfies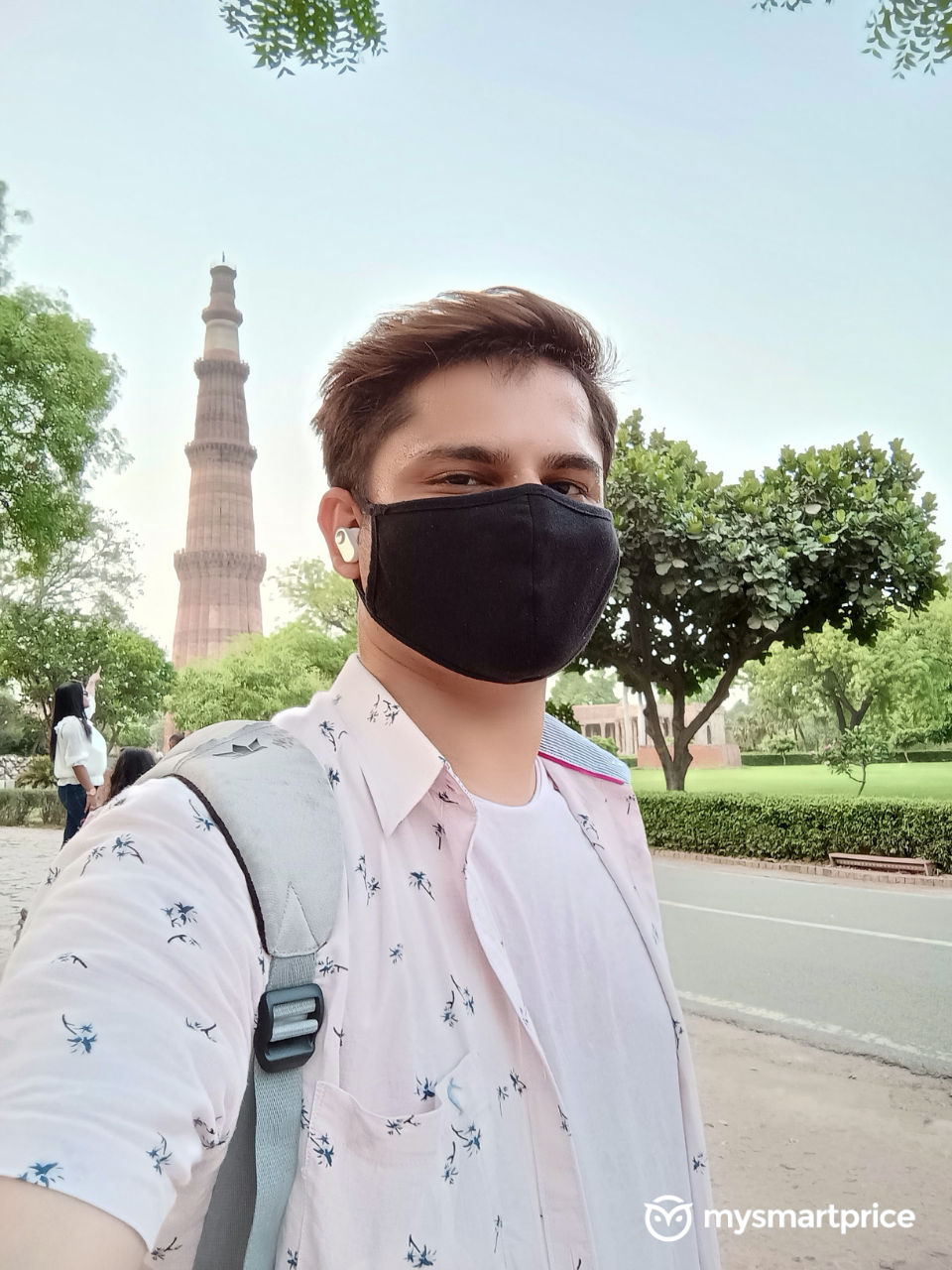 Confidence level 一 selfie with no filter

But first, let me take a selfie

Classy, but a little bit sassy

Life isn't perfect, but my selfie is!

Less perfection, more authenticity

Oh, hey there!

All about the vibe

Woke up like this

Crazy hair, don't care

Confidence comes with a great cup of coffee

Live more, worry less

A lot goes down when we dress up.
It might feel like the end, but it's really a new beginning.
Keep your heels, head, and standards high.
Cinderella never asked for a prince.
I've been killing people with kindness since day one.
May your coffee be hot and your eyeliner even.
I'm not lazy, I'm on energy-saving mode.
Life is short. Smile while you still have teeth.
Make peace with your broken pieces.
Also Read: Instagram Account Hacked and Email ID, Password Changed? Here's How to Recover
Best song/movie lyrics for Instagram captions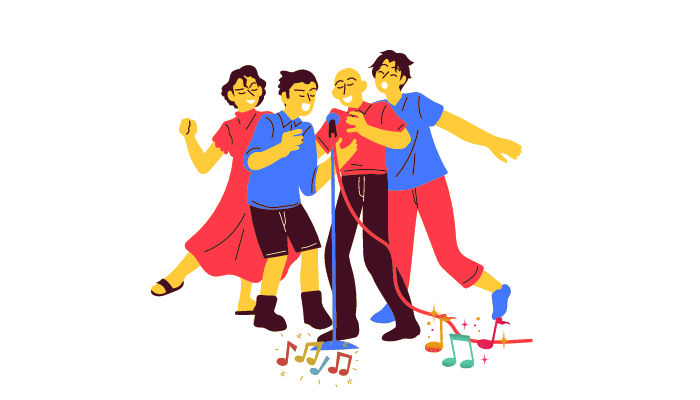 Dil ka dariya beh hi gaya, Ishq ibadat ban hi gaya, Tujhe Kitna Chahne Lage 一 Kabir Singh

Ye Babu Rao ka Style Hai…

Kahin pe pahunchne ke liye kahin se nikalna bahut zaruri hota hai 一 Yeh Jawaani Hai Deewani

Amir bano amir! Ye garibon wali baat akb chhodoge? 一 Phir Hera Pheri

Got new money, got new problems, got new enemies 一 Drake

You can't spell "awesome" without "me" 一 Taylor Swift

We don't have to be ordinary 一 Shawn Mendes

You're italic, I'm in bold 一 Billie Eilish

Know yourself, know your worth 一 Drake

I'll be all you need and more 一 Rihanna

You got friends? well I got homies 一 Kayne West

I will not fall, I will stand tall, Feels like no one can beat me 一 Eminem

Pop pop, it's show time! Show time! Guess who's back again? — Bruno Mars
Didn't they tell you that I was a savage. — Rihanna
Love me or hate me, I swear it won't make or break me. ― Lil Wayne
Holiday/Vacation Instagram Captions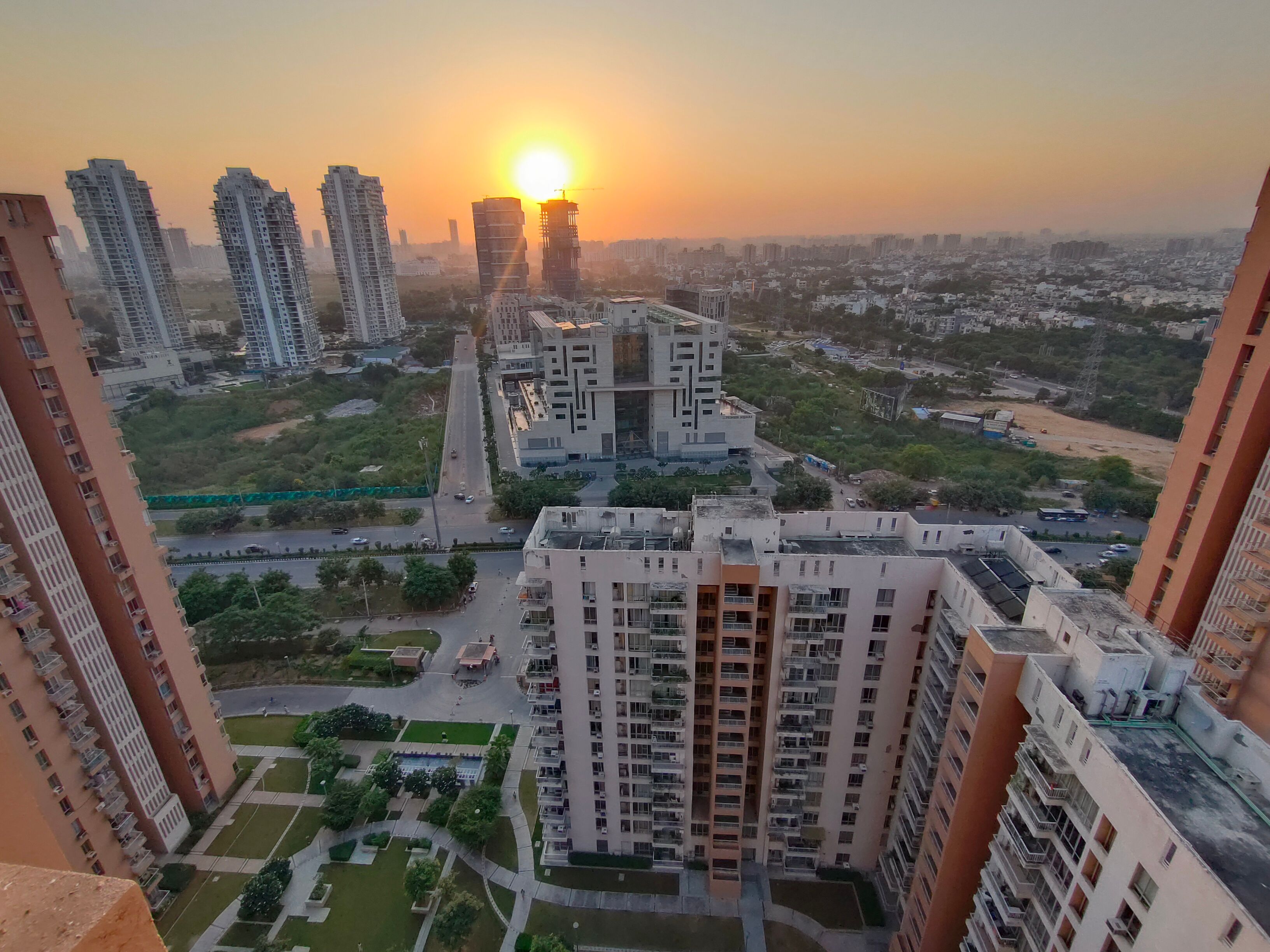 Live more, fear less

I believe in the ocean curing all bad moods

Be anything, but predictable

To live is to travel

Always say yes to new adventures

Work hard, travel harder

Find a beautiful place, and get lost

Travel, because money returns. Time doesn't

Calories don't count when you're on vacation

Keep calm and travel on

Travel Mode: ON

Travel as long as you can, as much as you can

When in doubt, wear Red/Blue/Black

What's on my bucket list? Everywhere

BRB, going to soak up some vitamin sea
Birthday wish Instagram captions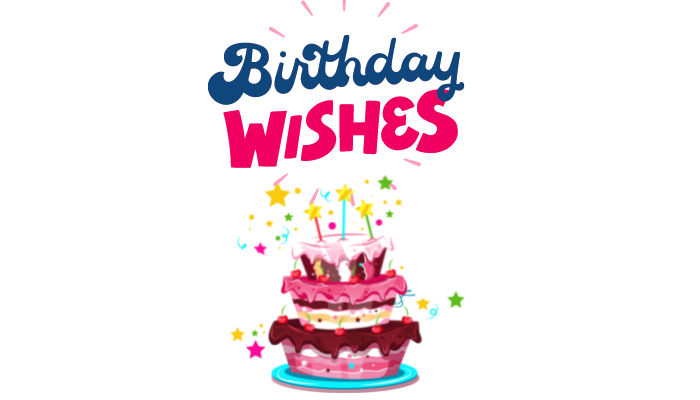 Happy birthday

Birthdays are nature's way of telling us to eat more cake

If you are lucky enough to find a weirdo, never let them go. A big happy birthday to my weirdo, who's another year older, but not wiser

Happy birthday, can't wait to celebrate this one and many more!

Don't worry about your age, you will be older next year. Happy birthday!

Don't grow up… It's a trap!

I'm so glad this beautiful human continues to exist for another year

Keep calm and celebrate on

I don't need Facebook to remind me it is your birthday

Enjoy your last teenage year, kid!

Happy Birthday, mate! Have a blast

It's hard to find people who will love you no matter what. I was lucky enough to find one of them. Happy birthday to you, <insert name>

Happy birthday to the most amazing man/woman ever

Birthdays are good for you. Statistics show that the more you have the longer you live.
Of course, I don't know how to act my age. I've never been this age before!
Happy Birthday to the man who makes my blood pressure rise. Love you always!
Happy Birthday, Baby! Being your girlfriend rocks. Except on your birthday because you have expensive taste.
They say it's the thought that counts. So I thought I'd save my money instead of buying you a gift. Best wishes, happy birthday!
Old enough to know better. Young enough to get away with it.
Of course, I don't know how to act my age. I've never been this age before!
FAQs
How to Add Line Breaks in Instagram Captions?
There are different ways to add a line break in an Instagram caption. However, the easiest way is to write down the whole caption in a Note application on your Android or iOS device. Add the space as your liking and simply copy-paste the content to Instagram.
What should I include in an Instagram caption?
An Instagram caption can be used to provide context or additional information about the photo or video you're sharing. You can include a short description of the image, tell a story or share your thoughts and feelings. Captions can also include hashtags, tags, or calls to action to engage your followers.
How long should an Instagram caption be?
Instagram captions can be up to 2,200 characters long, but it's a good idea to keep them concise and to the point. A good rule of thumb is to aim for 1-2 sentences or a maximum of 125 characters for the first line, as this is the part that is most visible in users' feeds.
How can I make my Instagram captions more engaging?
One way to make your Instagram captions more engaging is to ask your followers questions or encourage them to share their thoughts or experiences related to the post. You can also use humor, storytelling, or quotes to make your captions more interesting and memorable.
Should I use emojis in my Instagram captions?
Yes, using emojis in your Instagram captions can help convey emotions or add a playful tone to your post. You can also use emojis to replace words or highlight key points in your caption.
Can I edit an Instagram caption after posting it?
Yes, you can edit your Instagram caption after posting it. Simply go to your post and tap on the three-dot menu in the top right corner, then select "Edit" and make the changes you want. However, keep in mind that editing the caption may affect the engagement and reach of the post, as it will be pushed down in users' feeds.