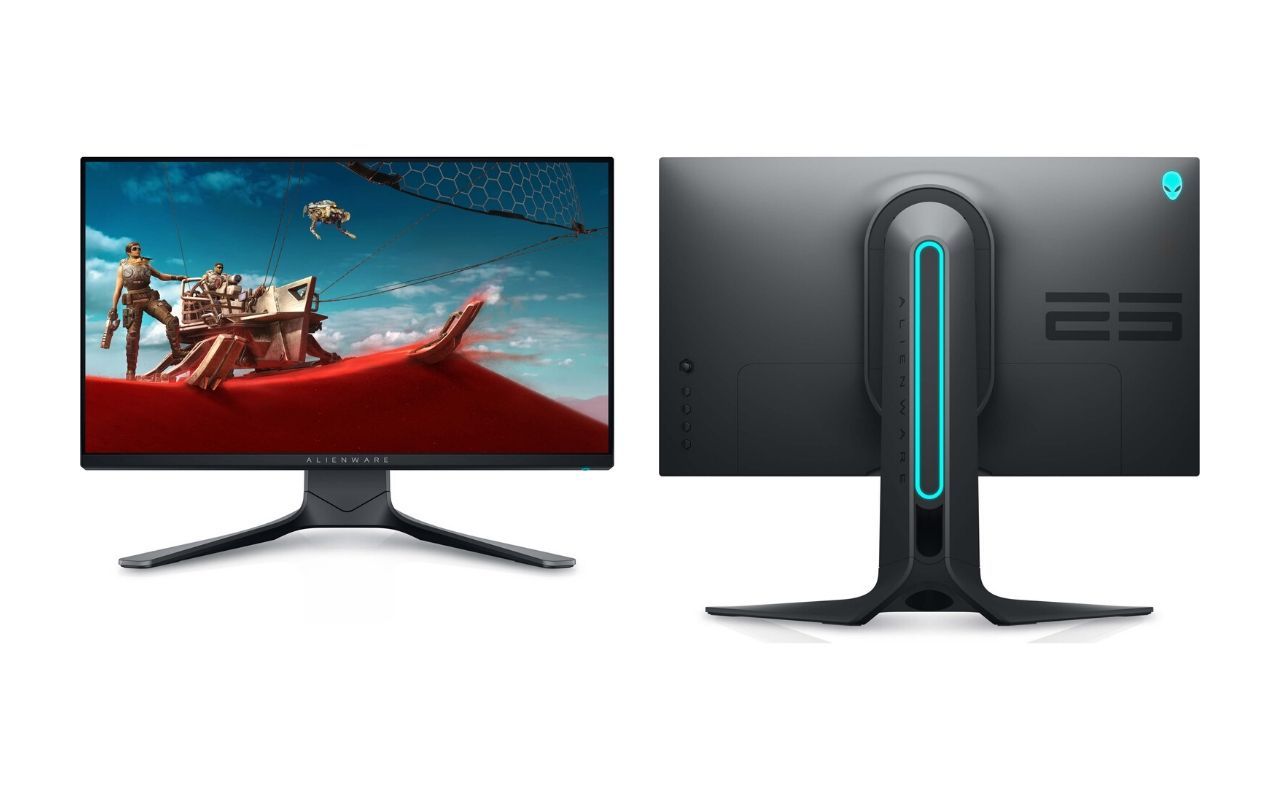 Dell has unveiled its new laptops, PCs, monitors and other PC peripherals during the ongoing CES 2020 expo. If you're a gamer, you would be interested in the new Alienware 25 (AW2521HF) gaming monitor. It features a 25-inch IPS LCD panel with 240Hz refresh rate and 1080p resolution. To make things even sweeter, it also features AMD FreeSync technology.
If you're not a gamer and prefer colour-accurate monitors, Dell has also unveiled the UltraSharp 27 4K PremierColor Monitor that might interest you.
Dell Alienware 25 (AW2521HF) Gaming Monitor Features AMD FreeSync, Is Also Nvidia G-Sync Compatible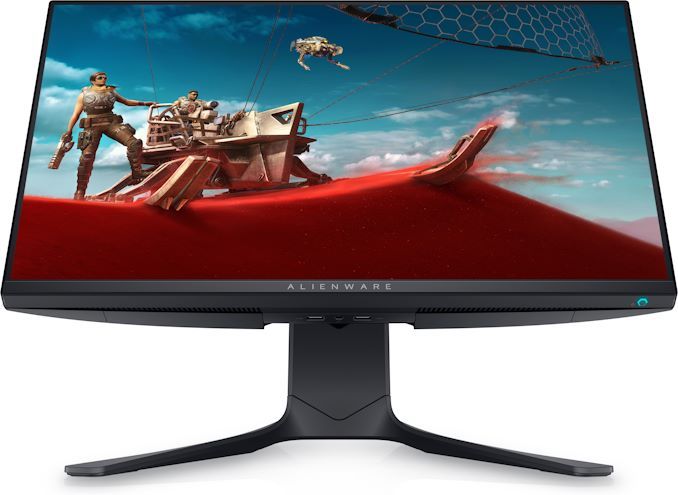 The Dell Alienware 25 is a great gaming monitor for most people. It uses a 25-inch IPS LCD panel with 240Hz refresh rate, so you'll be getting the best of both worlds: viewing angles and fast refresh rate. Other features include 1ms GTG response time. It's a 1080p panel, so you'll be able to hit over 120Hz refresh rate in most titles with a decently powerful GPU.
It is compatible with AMD FreeSync and is pending an Nvidia G-Sync compatible logo. Ports include DisplayPort and HDMI inputs, audio-in and audio-out ports, and a USB-A hub. There's built-in cable management as well. Thanks to the Alienware branding, you'll also be getting attractive AlienFX RGB LED lighting around the power button, Alienware logo on the rear, and on the monitor's adjustable stand.
The company will start selling the Alienware 25 in March 2020 in the US and will cost $499.99. It will carry a 3-year standard warranty.
Dell UltraSharp 27 4K PremierColor Monitor Has A Built-In Colorimeter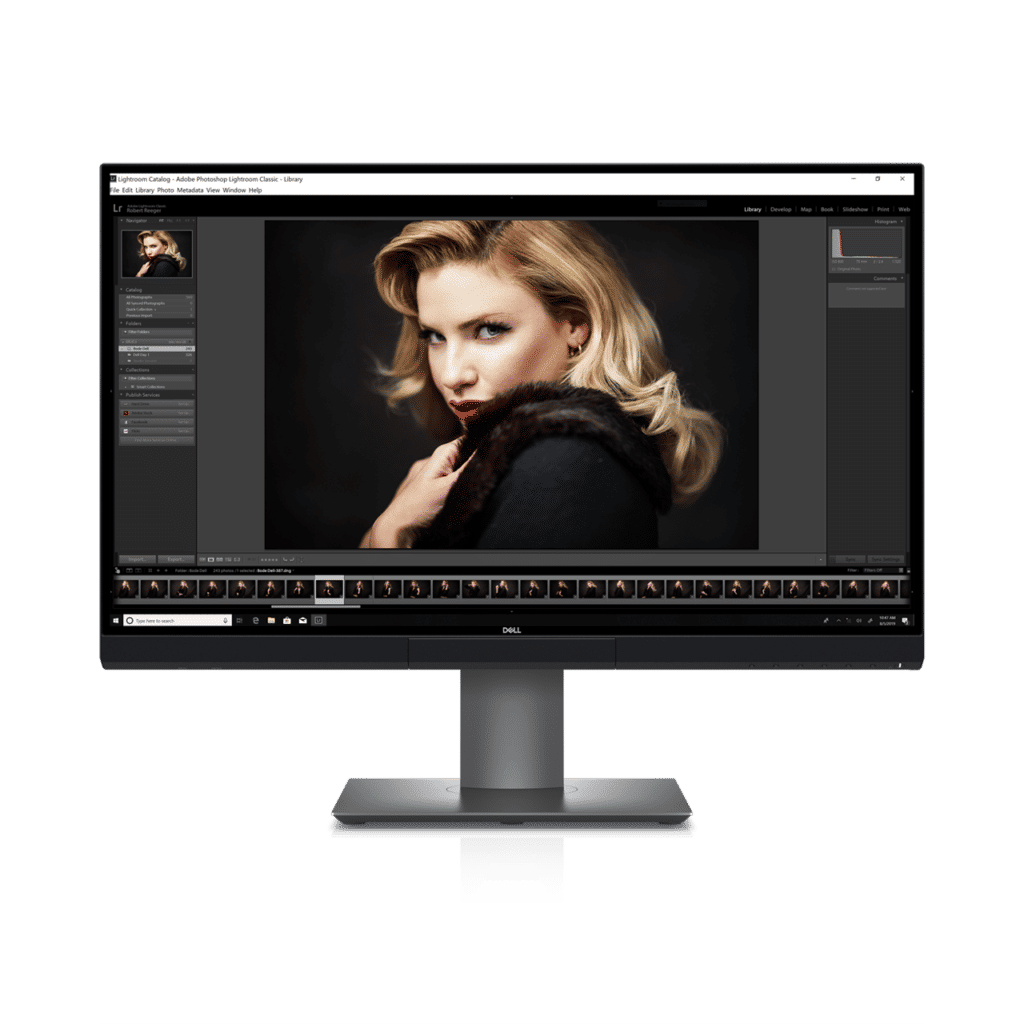 The Dell UltraSharp 27 4K PremierColor (UP2720Q) monitor is for designers and creators who prefer accurate colours over fast refresh rate and response times. It packs a built-in colourimeter and uses a 27-inch IPS panel with 4K resolution. It offers 100 percent Adobe RGB colour gamut, up to 98 percent DCI-P3 colour gamut, and up to 80 percent BT 2020 colour gamut.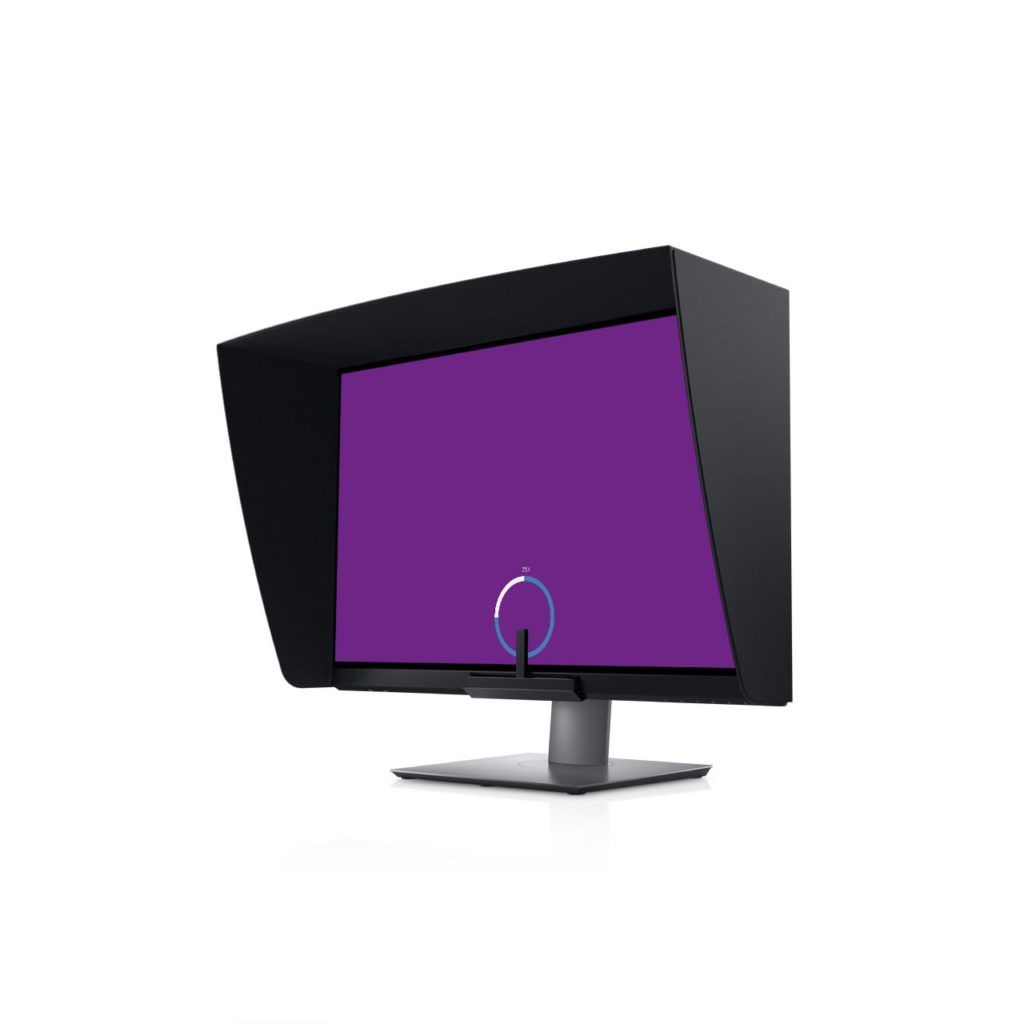 Apart from standard DisplayPort and HDMI ports, it also features a Thunderbolt 3 40Gbps port for simultaneous data transfer and charging. It can charge connected laptops, at least the compatible ones, with 90W of power. It also features a picture-in-picture mode that can be used to see images in different colour profiles or from two different sources at the same time.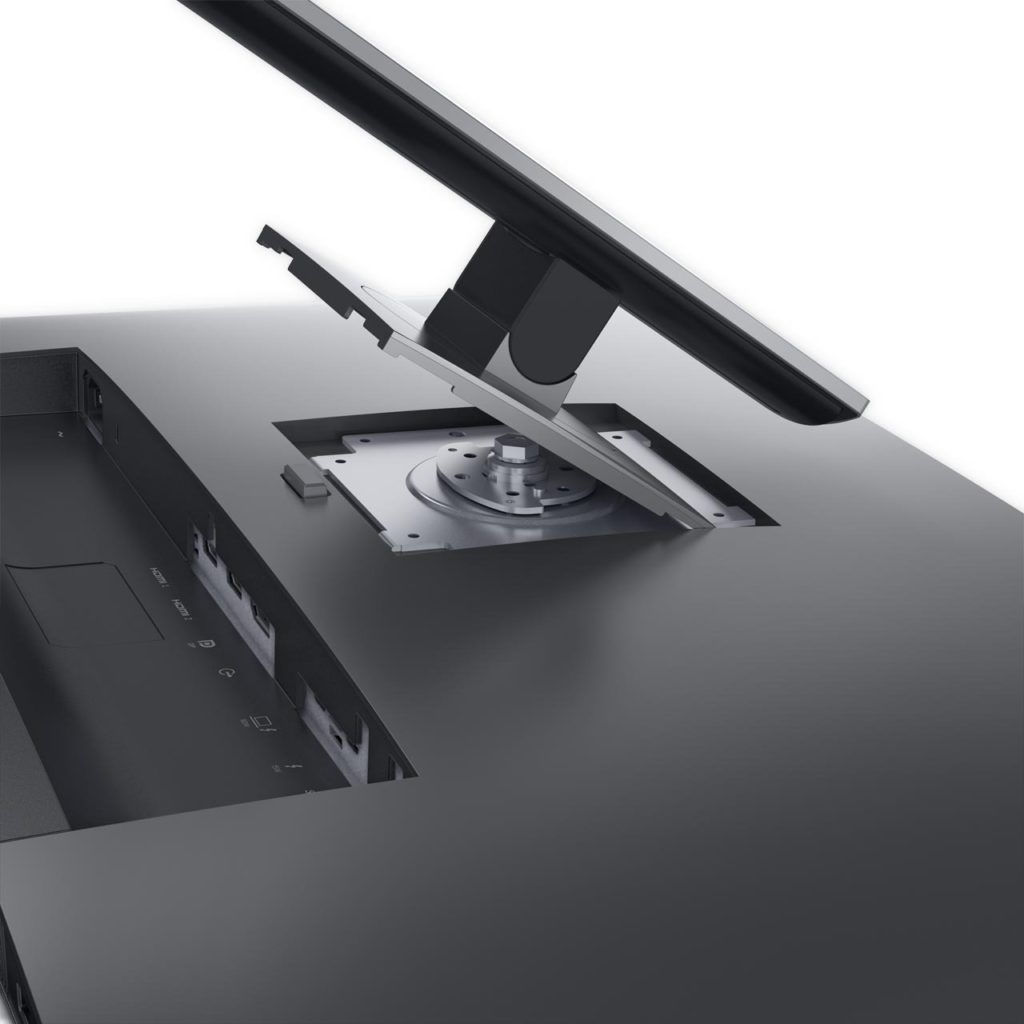 It has a detachable VESA stand that can be used to pivot, rotate, and tilt the screen. There's a built-in USB hub as well. The Dell UltraSharp 27 (UP2720Q) costs $1,999.99 and is now available for purchase, at least in the US. There's no word on its availability in India.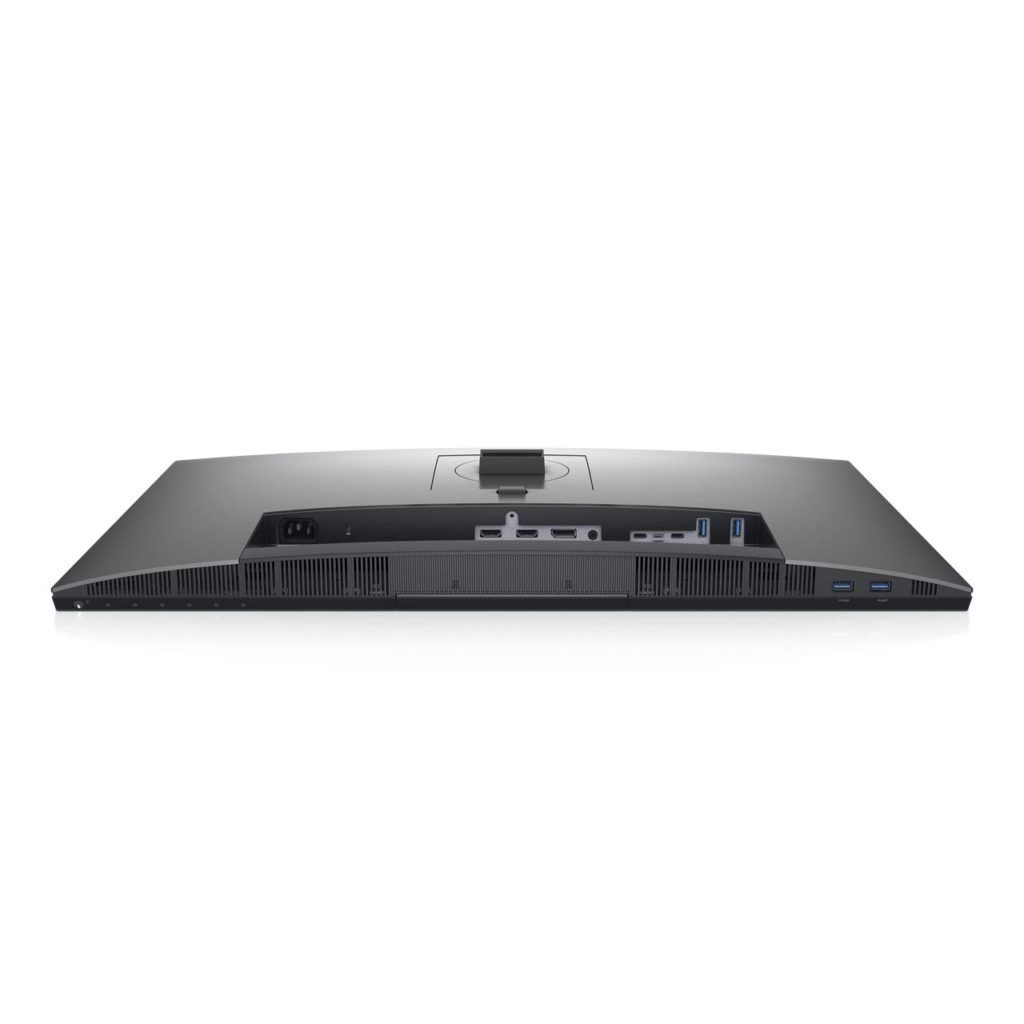 Dell Also Unveiled UltraSharp U2520D USB-C Monitor, Dell 27 E2720HS Monitor, And Dell 86 4K Interactive Touch Monitor
Along with the Alienware 25 and the UltraSharp 27 PremierColor 4K Monitor, Dell also unveiled three other monitors. The Dell UltraSharp U2520D is a 25-inch monitor with a USB Type-C port with QHD IPS panel and wide colour gamut. It costs $480 and will be available in the US later in the month.
There's also the Dell 27 (E2720HS), a 27-inch monitor from the E series, which is meant to be cheaper. It has a 27-inch panel and costs $290. It will be available in the US later this week.
The Dell 86 4K Interactive Touch monitor is meant to be used in office board rooms and meeting rooms. As the name suggests, it has a massive 86-inch screen with 4K resolution and touchscreen panel. Pricing for this monitor hasn't been revealed yet (at the time of writing this story).