Highlights
The Chromebook Plus features a Full HD display and a 1080p webcam.
The new Chromebook Plus devices also offer powerful AI capabilities and double performance.
The Chromebook Plus laptops will be available for order in the US starting October 8, while in Canada and Europe, customers will be able to purchase them from October 9.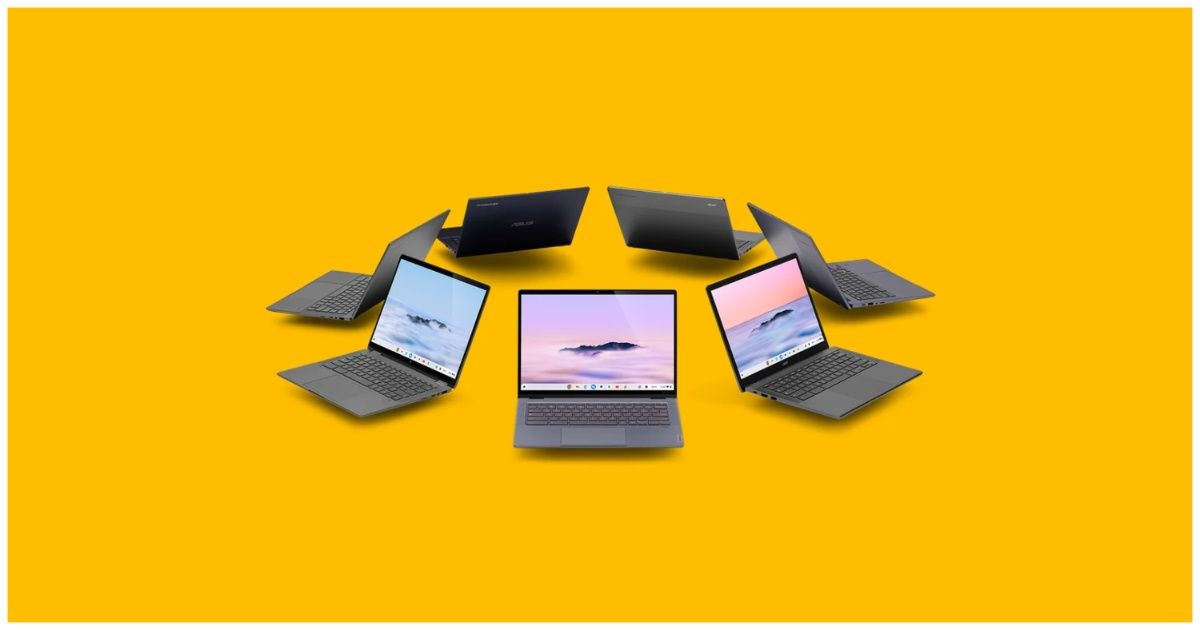 Google today has introduced a new category of Chromebook, the Chromebook Plus. The newly unveiled Chromebook Plus offers double performance, built-in Google apps, and powerful AI capabilities. Furthermore, the Chromebook Plus devices also ship with Google Photos Magic Eraser and Adobe Photoshop to help consumer boost their productivity and make everyday tasks intuitive. Let us take a look ahead at the specifications, pricing, and availability of the newly introduced Chromebook Plus devices.
Chromebook Plus Specifications, Features
Apart from announcing the Chromebook Plus category, Google also has worked together with brands such as ASUS, Acer, HP and Lenovo to introduce eight new Chromebook Plus laptops. As per the specifications revealed by Google, the newly introduced Chromebook Plus laptops come with an Intel Core i3 12th Gen or above or an AMD Ryzen 3 7000 series or a higher processor. The Chromebook Plus devices also ship with at least 8GB and 128GB of internal storage. All the Chromebook Plus laptops have a 1080p webcam with temporal noise reduction and a Full HD IPS display.
The newly introduced Chromebook Plus also has a wide variety of built-in Google apps as well as creative apps such as Adobe Photoshop, Adobe Express and LumaFusion. Customers purchasing the new Chromebook Plus will get three months of Adobe Photoshop on the web and Express free.
Furthermore, Google is also bringing in the Magic Eraser's AI-powered editing in the built-in Google Photos app, allowing users to easily remove unwanted distractions from their pictures. The app also includes an editing feature like an HDR effect which enhances brightness and contrast, as well as the ability to add portrait blur to the existing photos.
Google is also including a File Sync feature in the new Chromebook which allows users offline access to the files which are saved on Google Drive's My Drive folder. Google also has added a built-in AI to help enhance the call's clarity and lighting, cancel background noise and blur backgrounds with just a couple of taps. Similar to the current Chromebook, Google will continue to add new features to the Chromebook Plus devices.
The newly unveiled Chromebook Plus laptops will be available for order from major retailers in the U.S. such as Best Buy, Amazon, Walmart and Target starting October 8 for $399 (Roughly Rs 33,200). In Canada and Europe, the Chromebook Plus laptops will be available starting on October 9. Last but not least, Google also has mentioned that the existing Chromebook devices will qualify for an OS update to include the enhanced features found on Chromebook Plus devices.