Highlights
Google's new Chromebook software update policy will come into effect in 2024.
It is applicable for Chromebooks released in 2021 or later. Older models will get an option to extend the software support.
Google also announced Adaptive charging and Battery saver features for Chromebooks.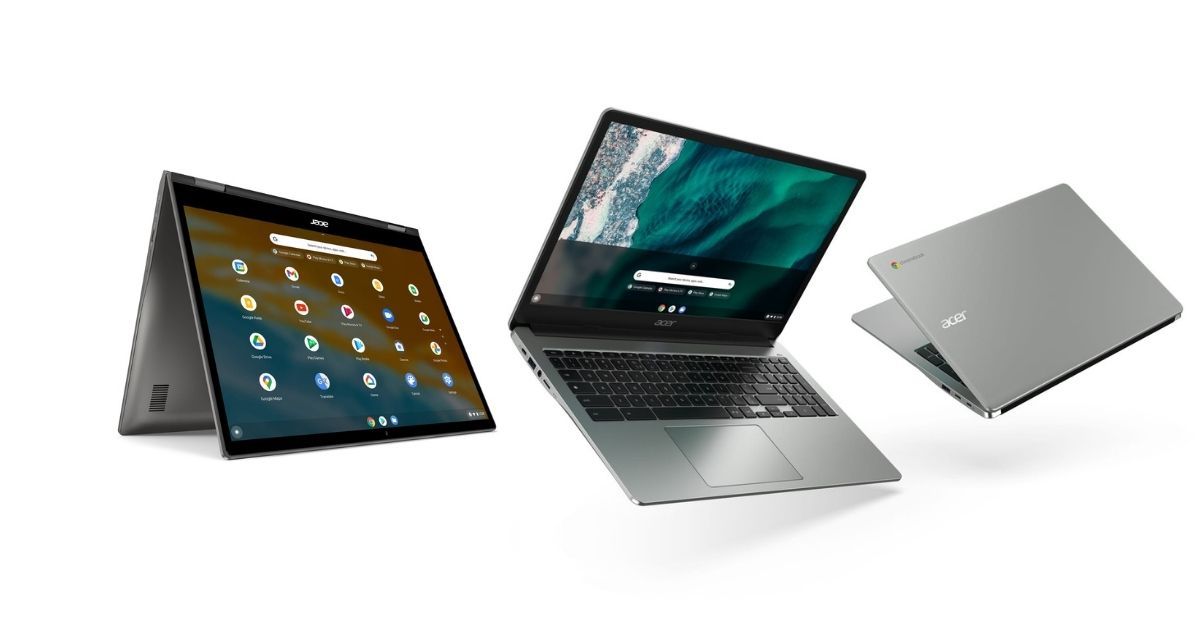 There are plenty of reasons that make purchasing a Chromebook a better choice in various situations, especially for education purposes. These are usually quite lightweight and affordable. Many models are made with recycled materials which is something to consider if you are environment-conscious. These are also known for their longer software support and now, Google has extended it to make it even better. It has also announced a couple of new features to increase battery health and make it more energy efficient.
10 Years Software Updates for Chromebooks
Google has announced in a blog post that Chromebooks will now receive 10 years of automatic updates. This is an extension of the previously offered software support which lasted for eight years. The team has decided to offer two more years of updates so that you can keep using your Chromebooks for a longer period of time.
The new 10-year software update policy will come into effect in 2024. It is applicable to all Chromebooks released in 2021 or later. Users and IT admins of older Chromebook models will get an option to extend the software support. These 10 years will be counted from the platform's release date after they receive their last automatic update.
The post adds that even if there is a Chromebook that is not receiving automatic updates, it will have in-built strong security features like Verified Boot. It is a feature that automatically checks the device after every boot. It performs self-repair if it detects the system has been corrupted in any way.
Google has further announced two new Chromebook features: Adaptive charging and Battery saver. The first feature is aimed at preserving the battery health which will eventually increase the battery life. Battery saver will help users use Chromebooks for a longer time by reducing or disabling energy-intensive processes.
The company is working with its partners like HP, Dell, Lenovo, Asus, and Acer to encourage them to use more sustainable materials, recyclable packaging, ocean-bound plastics, and low carbon emission manufacturing processes. Once a Chromebook reaches the end of its life cycle, Google will help all users with environment-friendly disposal of the device.
In related news, Apple is tipped to be working on an affordable MacBook to take on Chromebooks. This new offering from the company will have a metal body but is said to be different from the MacBook Air and MacBook Pro lineups. There are no words on the pricing yet but it is expected to debut sometime in the second half of 2024. We should hear more details in the coming months if the report has any truth.