No thanks to disappearing 3.5mm headphone jacks on smartphones, consumers are being forcefully pushed towards wireless earphones. However, if you're an audio enthusiast, you know that it is pretty hard to find a pair of wireless earphones that have a balanced sound signature and a long battery life. What's the solution? Well, a Bluetooth audio receiver is something that you can look at to stream audio from your laptop, PC, smartphone, smartwatch or a tablet to your favourite wired earphones.
Design and Build Quality
8.5/10
Audio Quality & Performance
8.5/10
What Is Good?
Minimalistic and light-weight design
Good audio quality, support for both AAC and aptX
NFC, USB Type-C port for charging
Long battery life
What Is Bad?
Front scratches pretty easily.
I purchased my first Bluetooth audio receiver to use it with my iPhone 7 Plus, and it was the FiiO BTR1, featuring AAC and aptX codecs for higher resolution audio transmission. A few days ago, FiiO launched the µBTR with a more compact design, USB Type-C charging and NFC. Even though it's priced lower than the BTR1, it still features AAC and aptX codecs, which means you can listen to decent wireless audio through most smartphones, be those based on Android and iOS.
FiiO is a well-known Chinese audio brand, at least among audio enthusiasts who yearn for value-for-money products. The company makes amplifiers, portable DACs, earphones, Hi-Res music players, cases and cables. I had a chance to use the FiiO µBTR for three weeks along with my iPhone X and the Galaxy Note 9, and here is what I think about the Bluetooth audio receiver.
[P_REVIEW post_id=118193 visual='full']
FiiO µBTR Design & Features
FiiO µBTR Bluetooth Audio Receiver Design
The FiiO µBTR has a white-coloured plastic body, and it is equipped with Bluetooth 4.1. The company claims that the µBTR works for up to 10 metres from the audio source. Since it uses a Qualcomm CSR8645 chipset, it supports both AAC and aptX wireless audio streams. While it lacks support for aptX HD and LDAC, it's almost criminal to ask for such high-end features at such a low price. There's TPA6132A2 audio amplifier from Texas Instruments, and it can drive most in-ear earphones as well as headphones without much of a problem. There's NFC as well for easier pairing process, but if your phone lacks NFC, you can go the old way of keeping the power button pressed till the receiver enters the pairing mode.
The receiver has a minimalistic design, as opposed to the industrial build and look of the BTR1. There's a power button, which also doubles up as a connection initiation and voice assistant summoning button. There is a volume rocker, and the µBTR's volume can be adjusted independently of the connected audio source's. There's a microphone, just above the power button, which means that you can use it to receive and make calls even if your earphones do not feature an in-line microphone. There's a dual-colour LED light, just below the NFC logo. It emits red light when the receiver is getting charged or if the battery level is low. When it is charged enough and receiving audio, it emits blue light. When it is in pairing mode, it blinks in blue and red. There's a USB Type-C port for charging the battery, but it does not feature any flap, so there's no resistance from dust and liquids. The clip can be used to attach it to your shirt and works pretty well.
Other features include summoning AI voice assistants such as Google Assistant and Siri using the multi-functional power button. The FiiO µBTR can also be paired to two audio sources at once, and that's immensely useful. You can keep it connected to your laptop and phone at the same time. The company claims that the FiiO µBTR's battery can be fully charged in an hour and it lasts up to nine hours on a stretch.
FiiO µBTR Performance & Battery Life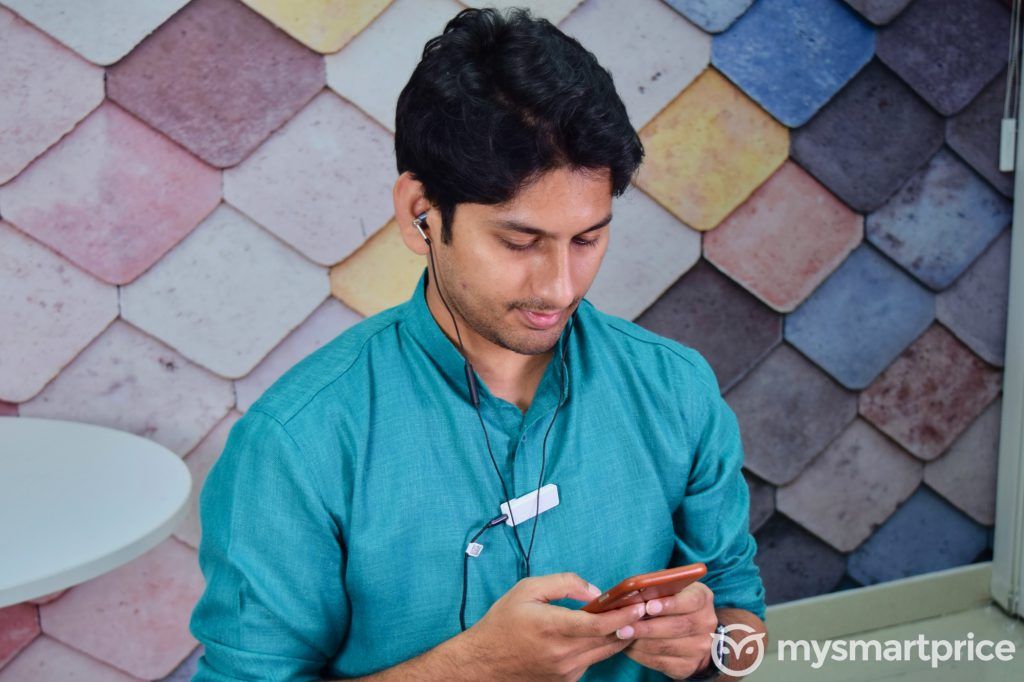 The FiiO µBTR was able to drive my 1More Triple Driver earphones with decently loud volume levels. I also used it with Marshall Mode and Xiaomi's Mi In-Ear Headphones Pro HD for a couple of days each. The audio quality mostly depends on the earphones you end up using with the FiiO µBTR, but I can tell that it worked with all my earphones and headphones pretty well. The sound was pretty balanced. The connection was pretty stable most of the time. However, there were a few instances during the review period where I could notice audio stuttering due to connection instability. It charged pretty fast, and the battery level was being showcased in iPhone's battery level widget.
I tested the FiiO µBTR during voice calls as well, and the audio through the microphone sounded different. I can say that the iPhone's and Galaxy Note 9's dual microphone setup with active noise cancellation worked better than the single microphone on the FiiO µBTR. The FiiO µBTR sounded slightly inferior compared to the phones' onboard microphone setups. Coming to the battery life part, once charged, I could play music through the FiiO µBTR for at least six hours before the battery level depleted to zero. I was listening to music at 80 percent volume and with breaks in between. When not in use, the battery didn't drop much, which is a good thing. In comparison to the BTR1, the FiiO µBTR lasts longer both when in use and in sleep mode.
Who Should Buy FiiO µBTR?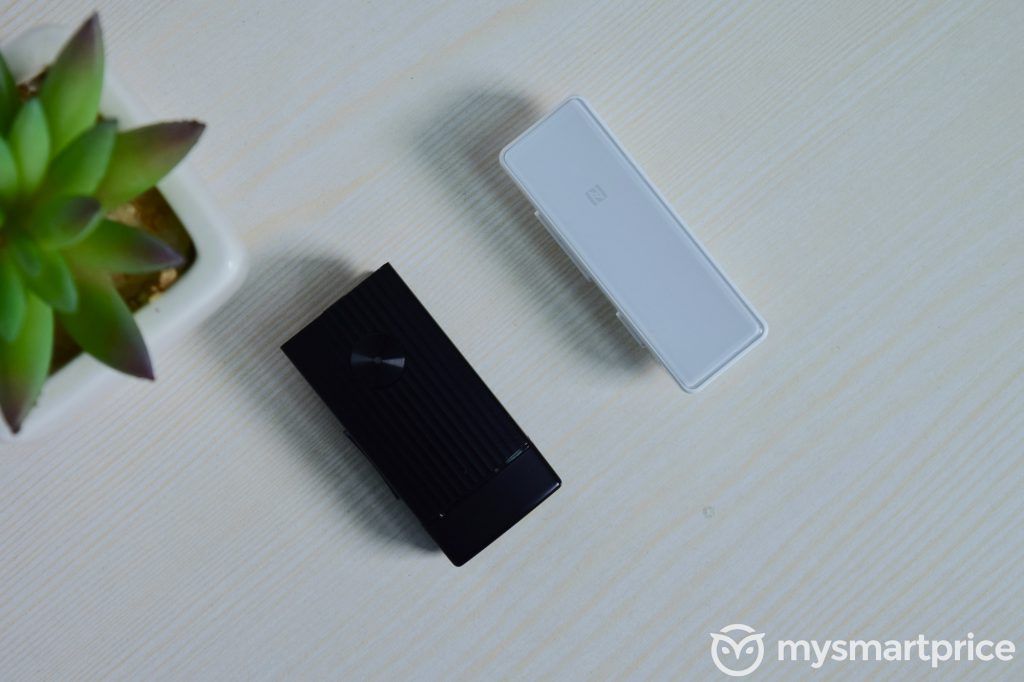 At Rs. 2,490 (through FiiO India's official website), the FiiO µBTR is one of the best audio receivers available in India. It features a minimalistic design and lightweight build, features a good-quality Bluetooth chipset and amplifier. It is even compatible with most Android, iOS and Windows devices for receiving higher-resolution wireless audio signals. The connection is pretty stable and the cases of audio stuttering are pretty rare. Even battery life is pretty good, at least compared to most entry-level Bluetooth earphones.
The FiiO µBTR receives a thumbs up from me and I would recommend it to anyone who wants to listen to music wirelessly from multiple sources but likes to keep using their existing wired earphones. If you have more expensive Bluetooth earphones or headphones with aptX HD and LDAC, you should have a look at the FiiO BTR3 (priced at Rs. 5,990 through FiiO India's official website). It not only features support for higher quality codecs but also features USB DAC functionality, longer battery life and the Fast Pair feature.