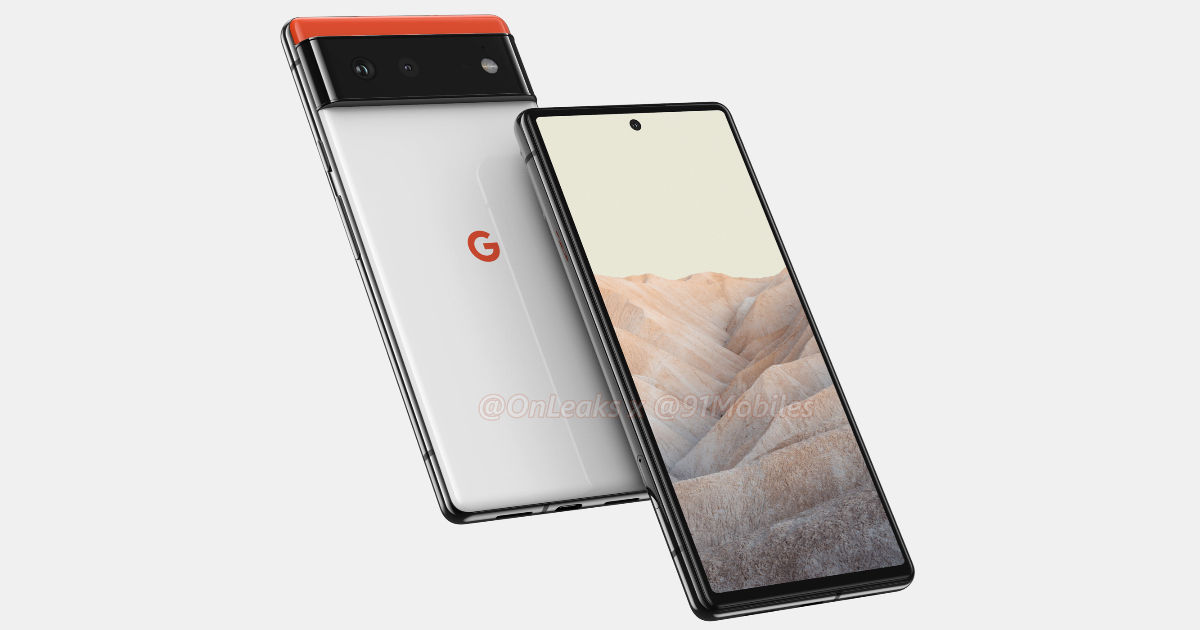 The Google Pixel 6 and 6 Pro are expected to launch soon, and Google has helped things a bit by offering a fairly elaborate look at the two new Pixel phones. However, while we now know for sure how the new Pixel 6 phones would look, the finer details have remained under wraps for now. Addressing this, an XDA report has offered proof of what it believes would be the primary camera of the Google Pixel 6, and which modem would power the primary connectivity services on the upcoming device. As per this, the Pixel 6 will likely come with a 50MP primary sensor based on the Samsung Isocell GN1 sensor, and also feature the Exynos 5123 5G modem inside.
The information comes courtesy a new Android 12 preview release, specifically the fourth beta release of Android 12. The latter has come preloaded with updated Google apps, of which the Google Camera app is one. An inspection of code libraries with the Google Camera APK has revealed a string that seemingly points at the wide camera using the GN1 sensor. The GN1 is a new, 50MP pixel binned sensor with Dual Pixel autofocus, which is now believed to replace the Sony IMX363 used by Google on its older Pixels so far.
Further digging in the Android 12 beta code has suggested the presence of the Samsung Exynos 5123 modem, which falls in line with information that the new, custom Google Tensor chip will be powered by the Samsung 5G modem that featured in the previous Samsung flagship phones. The Exynos 5123 is a 5G modem that supports both Sub-6 and mmWave connectivity standards, giving the Google Pixel 6 a pretty global market outreach on overall terms.
However, as of now, there's no word of the Google Pixel 6 launching in India. The devices will feature a unique design from the rear, with a horizontal band housing the rear cameras. The Pixel 6 is tipped to feature a 6.4-inch 90Hz AMOLED display, while the Pixel 6 Pro may come with a 6.7-inch QHD+ 120Hz AMOLED panel. The new phones are now tipped to feature at least a 50MP primary rear camera, and more new features will likely be tipped closer to launch.