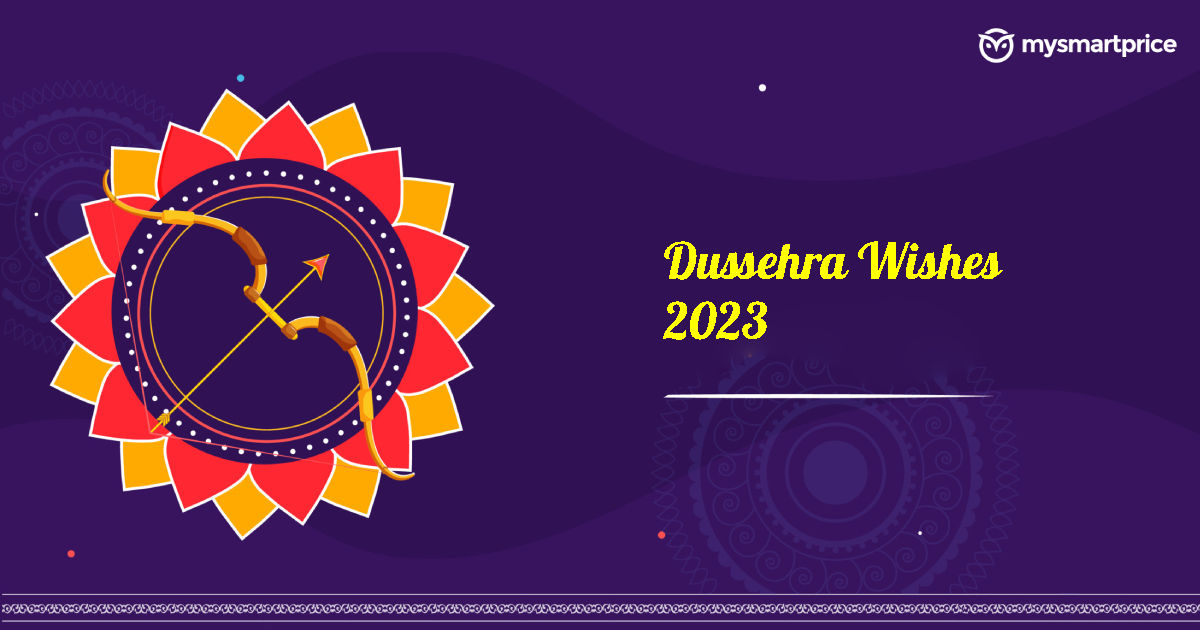 Dussehra, also known as Vijayadashami, is one of the most vibrant and celebrated festivals in India. It marks the triumph of good over evil and symbolizes the victory of Lord Rama over the demon king Ravana, as well as the goddess Durga's conquest over the buffalo demon Mahishasura. This year, let us extend our heartfelt wishes to friends and family, rejoicing in the symbolism of Dussehra that inspires us to conquer our inner demons and uphold righteousness. Here are some Happy Dussehra Wishes 2023 that you can share with your family!
Happy Dussehra Wishes 2023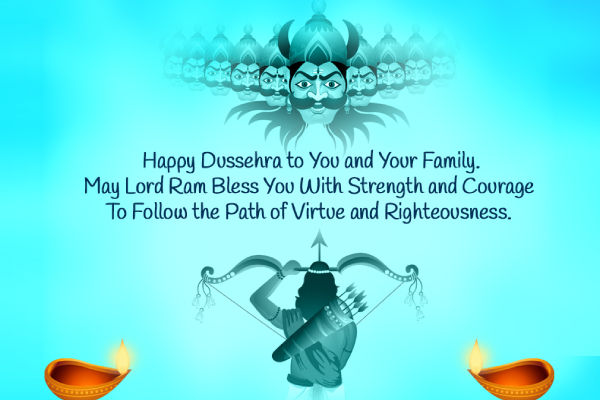 Enjoy your Dussehra! I wish you harmony and calm throughout your day.
Let's joyfully accept the triumph of the right and the truth.
I wish you success in the future and the blessings of Lord Rama.
I send you my best wishes for a happy, blessed, and prosperous Dussehra.
I hope this event will help you achieve your ambitions.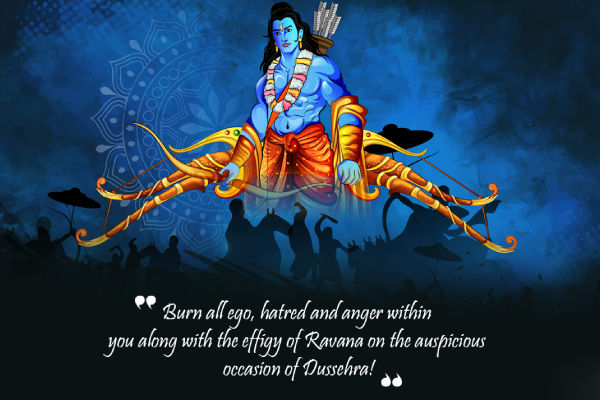 Warmest of wishes for a joyous and prosperous Dussehra!
I hope you have a joyous and loving Dussehra.
I pray that Goddess Durga's blessings keep you safe this Dussehra and always!

I hope you and your loved ones enjoy this beautiful festival of Dussehra together.
Enjoy your Dussehra! May the truth and righteousness reflect in your life.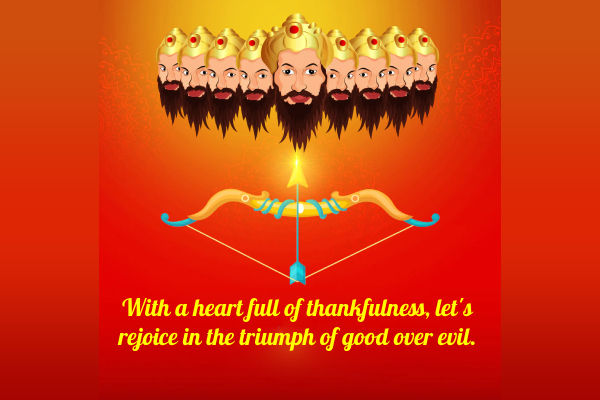 With a heart full of thankfulness, let's rejoice in the triumph of good over evil.
I wish you happiness and prosperity this Vijaydashami.
May the good always outweigh the bad in you.
I pray that Lord Rama may provide you pleasure and success on this important day.
Enjoy your Dussehra! I pray that all of your problems will burn up like Ravana's pyre.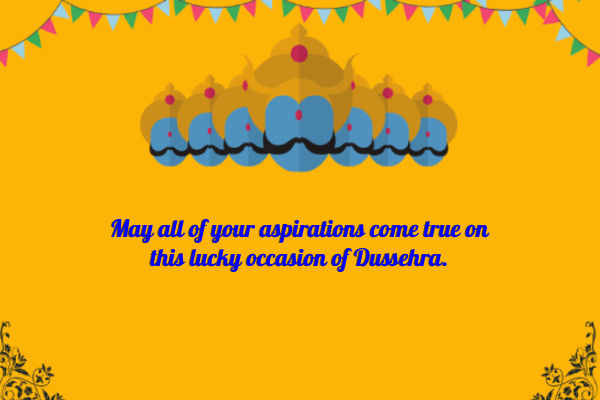 May all of your aspirations come true on this lucky occasion of Dussehra.
I hope you and your family have a wonderful Dussehra.
May this Vijayadashami bring you fresh possibilities and accomplishments.
I send you love, hilarity, and light on this auspicious occasion of Dussehra.
I hope that Goddess Durga's heavenly blessings may keep you and your loved ones safe.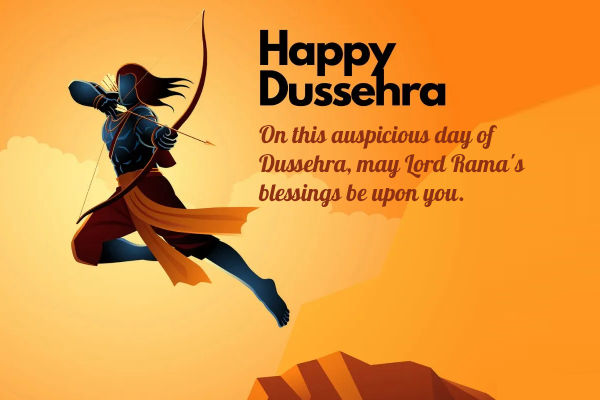 On this auspicious day of Dussehra, may Lord Rama's blessings be upon you.
Greetings for a successful and expanding new year. Blessed Dussehra!
Let the Dussehra spirit motivate you to vanquish your inner demons.
My wish for you is that your life will be as happy and bright as the rangoli made for Dussehra.
May your concerns vanish like the sun setting on this lucky day.
Also Read: 100+ Good Morning Quotes with Images in 2023: Positive, Unique and Special Morning Quotes for WhatsApp, Insta and FB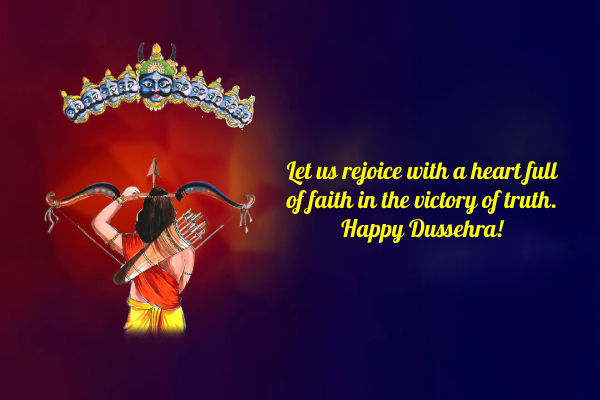 Let us rejoice with a heart full of faith in the victory of truth. Happy Dussehra!
Cheers to Dussehra! May you always choose the righteous road.
I pray that the Ravana statue burns away all evil from your life.
I hope this year is full of milestones and accomplishments for you. A very happy and eventful Dussehra!
May the triumph of virtue over evil motivate you in all that you do just like the festival of Dussehra.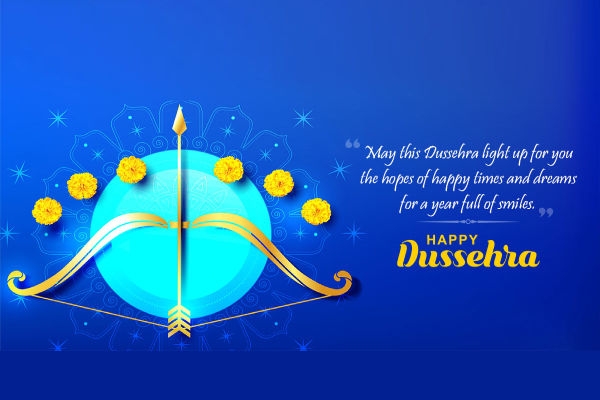 Let's honour Dussehra by giving thanks for all the good things in life.
May you find calm and peace on this important and auspicious day.
This Dussehra, may your home be a place of love and fun.
Cheers to Dussehra! I hope you realize all of your goals and desires.
Let Dussehra's brightness lead you through your darkest moments.
Also Read: 100+ Birthday Wishes for Friend and Best Friend (2023): A Collection of Heartfelt and Funny Messages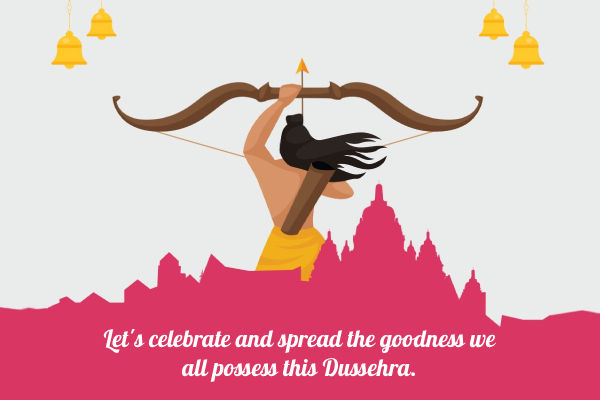 Let's celebrate and spread the goodness we all possess this Dussehra.
I hope your Dussehra is full of happy and memorable times.
May your inner goodness always overcome the obstacles. A very Happy Dussehra!
Happiest Dussehra! May love and compassion overflow from your heart.
May the Dussehra colours make your future days more cheerful.
May you be granted success and wealth this Dussehra.
Wishing you inner serenity and the triumph of good over evil this Dussehra.
Hopefully, a beautiful journey begins with this Dussehra. Hail Lord Rama!
Happy and prosperous thoughts to you for the next year. A very Dussehra!
I wish you a happy Dussehra and a life filled with spiritual energy.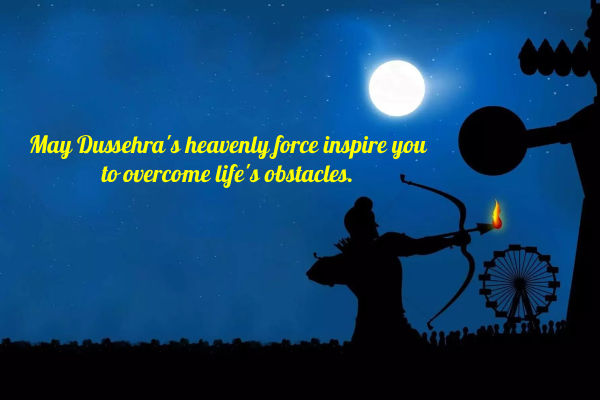 May Dussera's heavenly force inspire you to overcome life's obstacles.
I wish you a life filled with colours and good vibes. May the festival Dussehra teach us all how to overcome hardships in life.
A very happy Dussehra! In difficult circumstances, may you find courage.
A very happy Dussehra to you and your loved ones. May this festival be as special as you are.
May the beautiful and insightful festival of Dussehra bring you peace and wisdom!