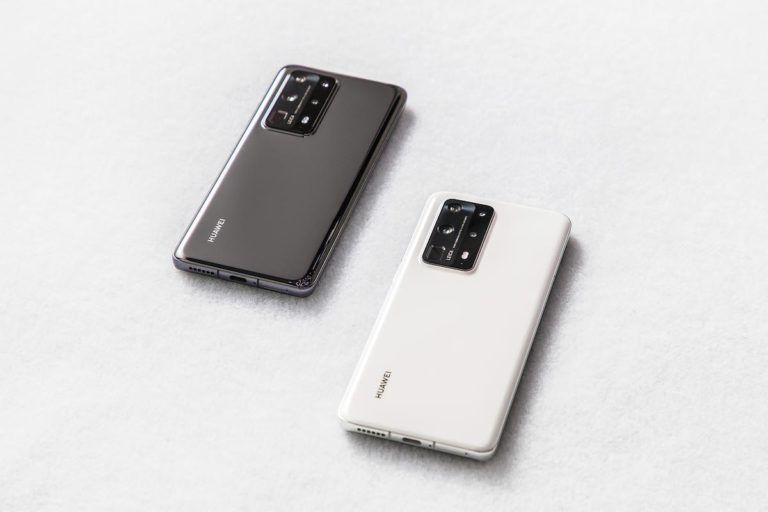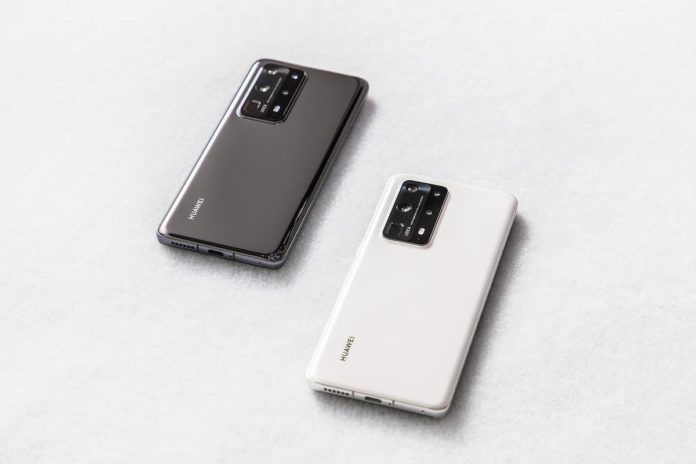 Yesterday, the Chinese smartphone manufacturer, Huawei, unveiled its latest flagship smartphone series – the P40. The new mobile lineup from the brand has three smartphones – the P40, P40 Pro, and the P40 Pro+. All these phones are equipped with the Kirin 990 5G SoC, which, we have already seen in the Mate Xs foldable device. And we know how well does the chipset performs. However, people are curious to know if the Kirin 990 5G performs at the same level as that in the Mate Xs or if it is any different. Well, today is the day for everyone who has been waiting, as AnTuTu has now officially revealed a score of a Huawei smartphone with model number ELS-AN00, which, according to them, is the Huawei P40 Pro smartphone.
Huawei P40 Pro AnTuTu Score Officially Revealed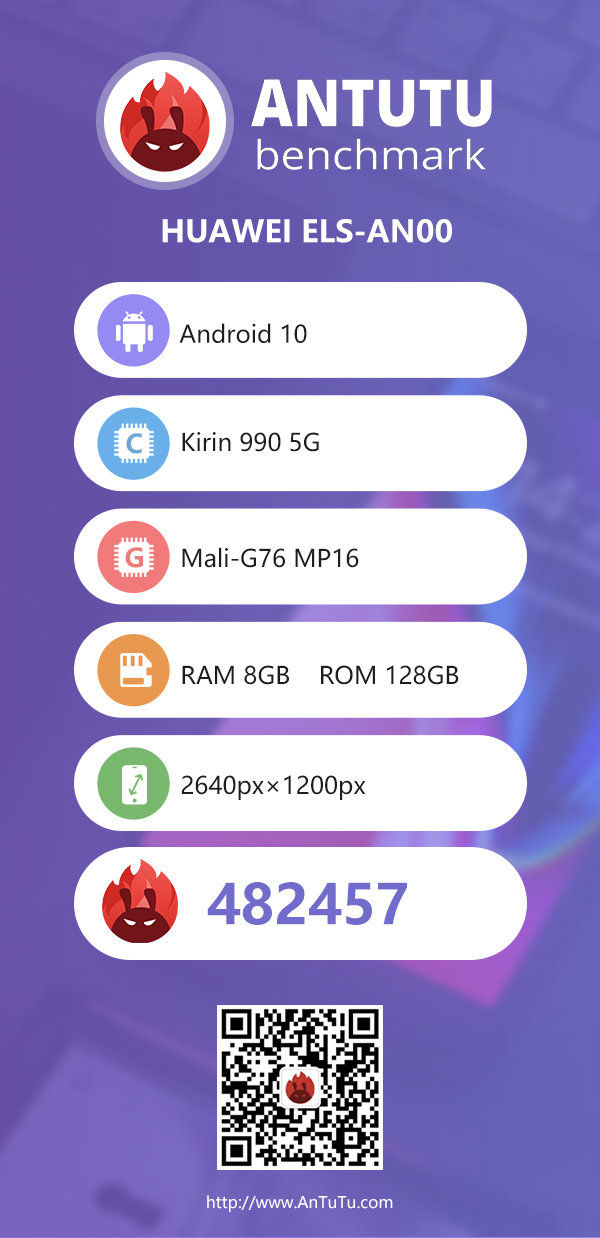 According to the report from AnTuTu, the Huawei P40 Pro has scored a total of 4,82,457 points in the AnTuTu benchmark test, among which, the CPU has scored 1,53,441 points, the GPU has scored 1,73,021 points, the RAM module has scored 85,542 points, and the UX has scored 70,453 points.
If you compare the AnTuTu benchmark score of the P40 Pro with that of the Mate Xs, the former comes out on top, as the foldable device from Huawei had scored 4,70,990 points. Although, the performance difference between the Mate Xs and the P40 Pro is marginal.
Since the same, Kirin 990 5G chipset, and the same, 8GB of RAM powers the P40 and the P40 Pro+ smartphones as well, you can expect them to have a similar AnTuTu score. That being said, benchmarks only tell half the story. The actual performance can be tested in only real-life usage.
While the AnTuTu score of the Kirin 990 5G shows that it has an impressive performance, it is still no match for the Snapdragon 865 from Qualcomm, as the smartphones powered by the Snapdragon chipset have scored up to a jaw-dropping 6,20,952. In case you are wondering which would be a Kirin 990 5G equivalent chipset from Qualcomm, it is the Snapdragon 855/855+, which scores around 4,90,000 points on an average in AnTuTu.
Thanks for reading till the end of this article. For more such informative and exclusive tech content, like our Facebook page