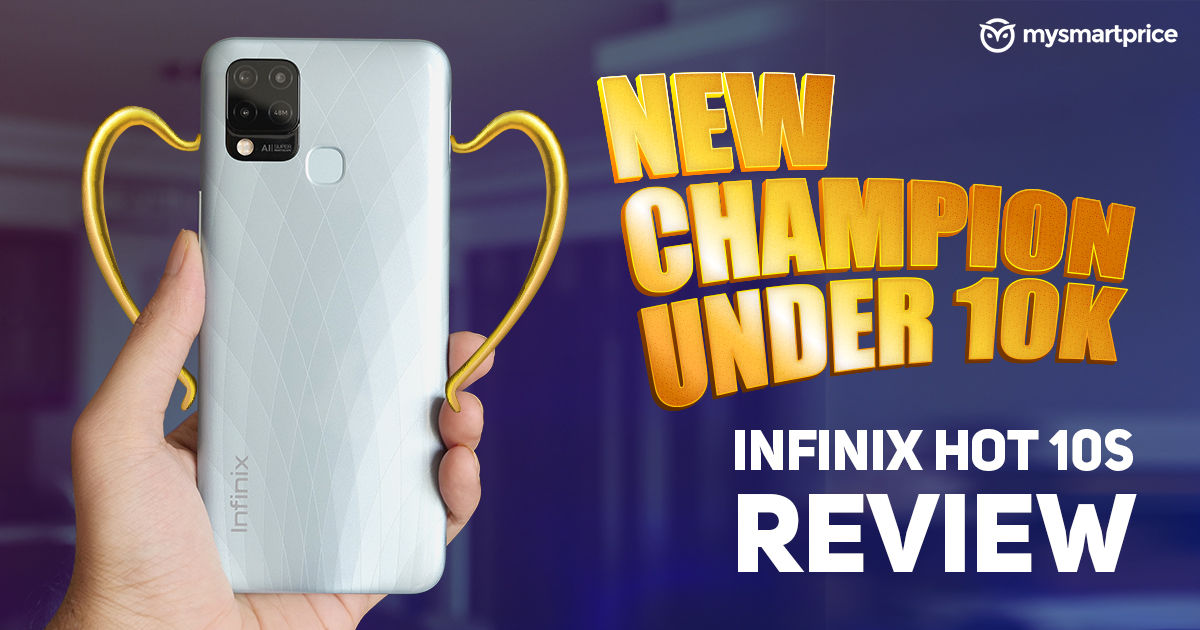 I think it's been more than a year since a sub-10K phone really grabbed my attention. Not that we haven't had enough launches under 10K, in fact we've had quite too many. There are about 5 different variants of Redmi 9 series floating around, at least half a dozen from Realme's C series and then some more options from Motorola as well. Just that it feels like these brands just took their foot off the pedal a long time ago. We get basically the same phones over and over again, with different permutations and combinations of the same specs. And what cripples most of these is grossly underpowered processors like the G25, G35 or SD460. Some phones like the Narzo 30A and Redmi 9 Prime do offer better processors but then they skimp out on cameras or screen or both.
Battery Performance
8.0/10
Network Performance
7.5/10
What Is Good?
90Hz Smoothness
Class leading Performance
Great Battery Life
Android 11 Out of the Box
Social Turbo Features
What Is Bad?
Micro USB Port
Super-slow Charging
720p Display
No Ultrawide, Macro
AI Lens is a Gimmick
The Infinix Hot 10 was another such attempt with forgettable specs. The Infinix Hot 10S however, well this one's unique. The spec sheet itself makes it stand out from everything else, and although not perfect by any standards, this is a phone that'll definitely make other brands think twice before launching another underwhelming phone under 10K, as there's nothing better for the consumers to buy anyway. Because now, there is.
Infinix Hot 10S Performance: 'S' for Superb
I'll just start with what makes this phone better than everything else under 10K. It's the performance. The phone comes with 4GB or 6GB of RAM coupled with 64GB of eMMC 5.1 storage. The chip inside is Mediatek's Helio G85, which is just a buffed up version of the G70, so don't let the naming make you think it's anyway remotely close to the G90T. That being said, it's still probably the strongest processor you can get on a phone under INR 12K.
The cherry on top is the 90Hz Refresh rate display that Infinix has put here, and I can easily tell you that this is the snappiest phone under 10K that I've tested till date. I mean it's not revolutionary speed or anything, heavier apps still take about a second or two to load sometimes. But there were times when I could jump between social media apps instantly, and scrolling through Instagram or Twitter had that 90Hz smoothness to it, and I almost couldn't believe that I was using a phone in the same price bracket as the Moto G10 Power/Galaxy M12/Redmi 9 Prime etc.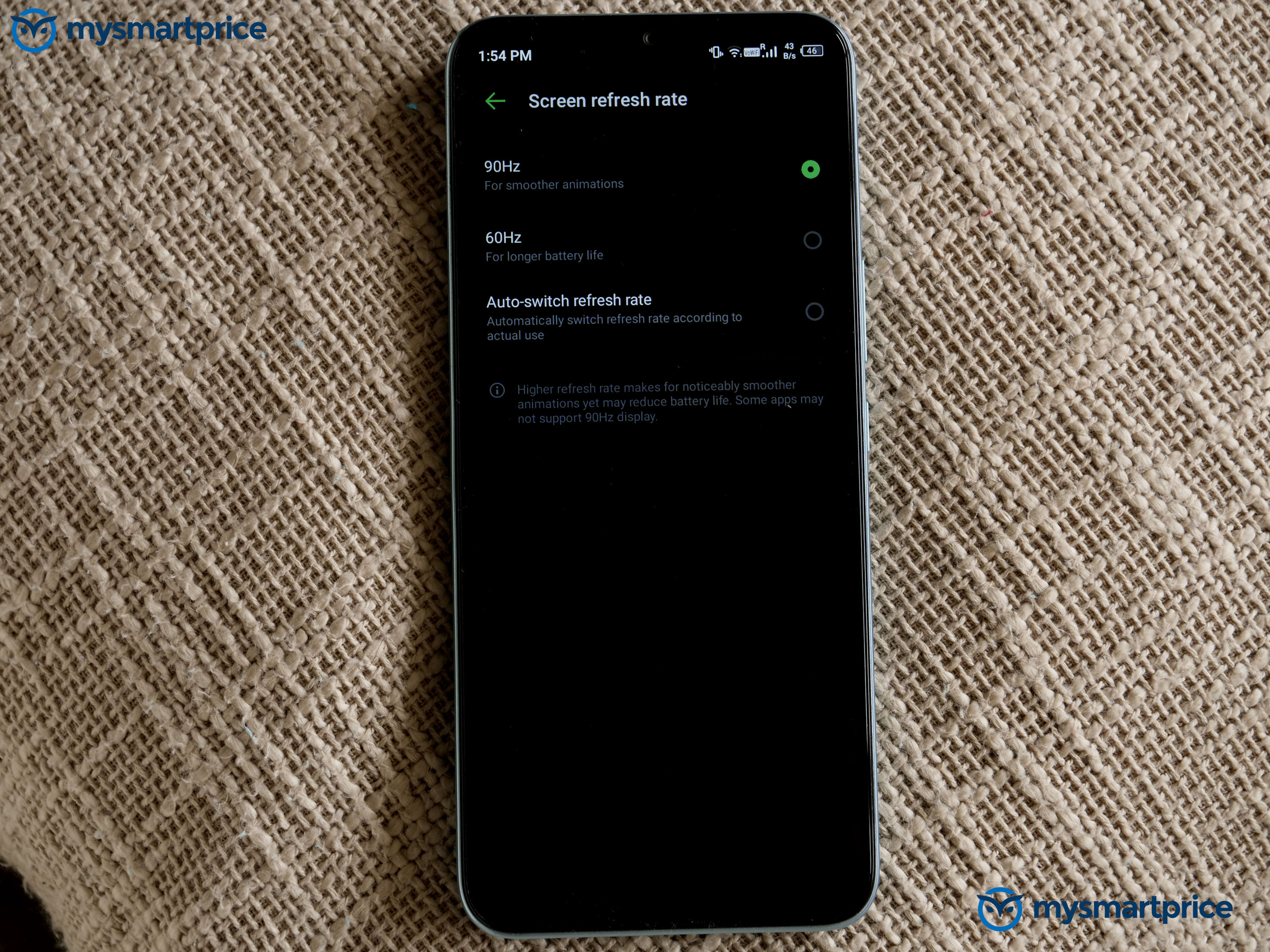 Yeah the Galaxy M12 also has a 90Hz display but you need to spend about 30 seconds with that phone before you realize how much the Exynos 850 struggles with even the most basic tasks. Even phones like Narzo 30A and Redmi 9 Prime/Poco M2 (watch video), while having similar raw power, fall behind just because the difference between a 60Hz and a 90Hz screen is much more apparent in this budget class where you are used to choppy animations and laggy scrolling.
Plus, Infinix has built in a couple of tweaks to make the animations/scrolling feel even faster. I think these are just skinned versions of 'Animation Scale' and 'Transition scale' settings we get in Android's Developer options. I left them at default because I was extremely satisfied with the phone's performance anyway.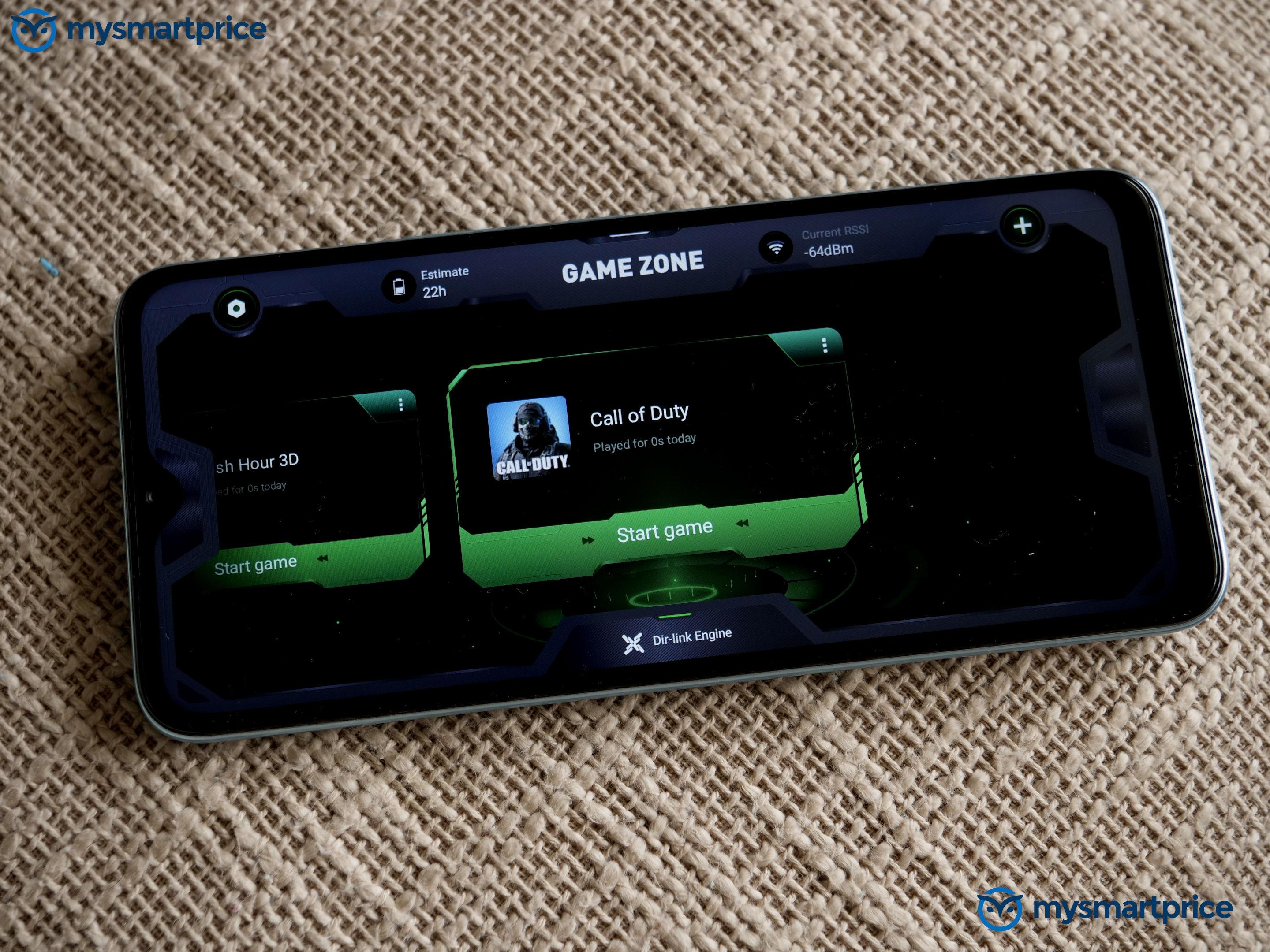 Coming to gaming, Games like COD Mobile can run only at 30fps max, but no other processor can do any better in this segment, so can't really complain. I played a 30 minute session of COD at the highest settings possible, and the gameplay was fairly decent with some occasional frame drops. Fair warning, the Helio G85 has a tendency to heat up under sustained loads, like all other Mediatek processors of the past. The phone however, manages its thermals quite well. It does get slightly warm to the touch after 20 minutes of gaming, but nothing to worry about. Infinix talked highly about their new Game mode and 'Dar-Link', which is just some software level optimization for games, although I didn't really feel any real improvement worth mentioning, so there's that.
Infinix Hot 10S Display: 'S' for Smooth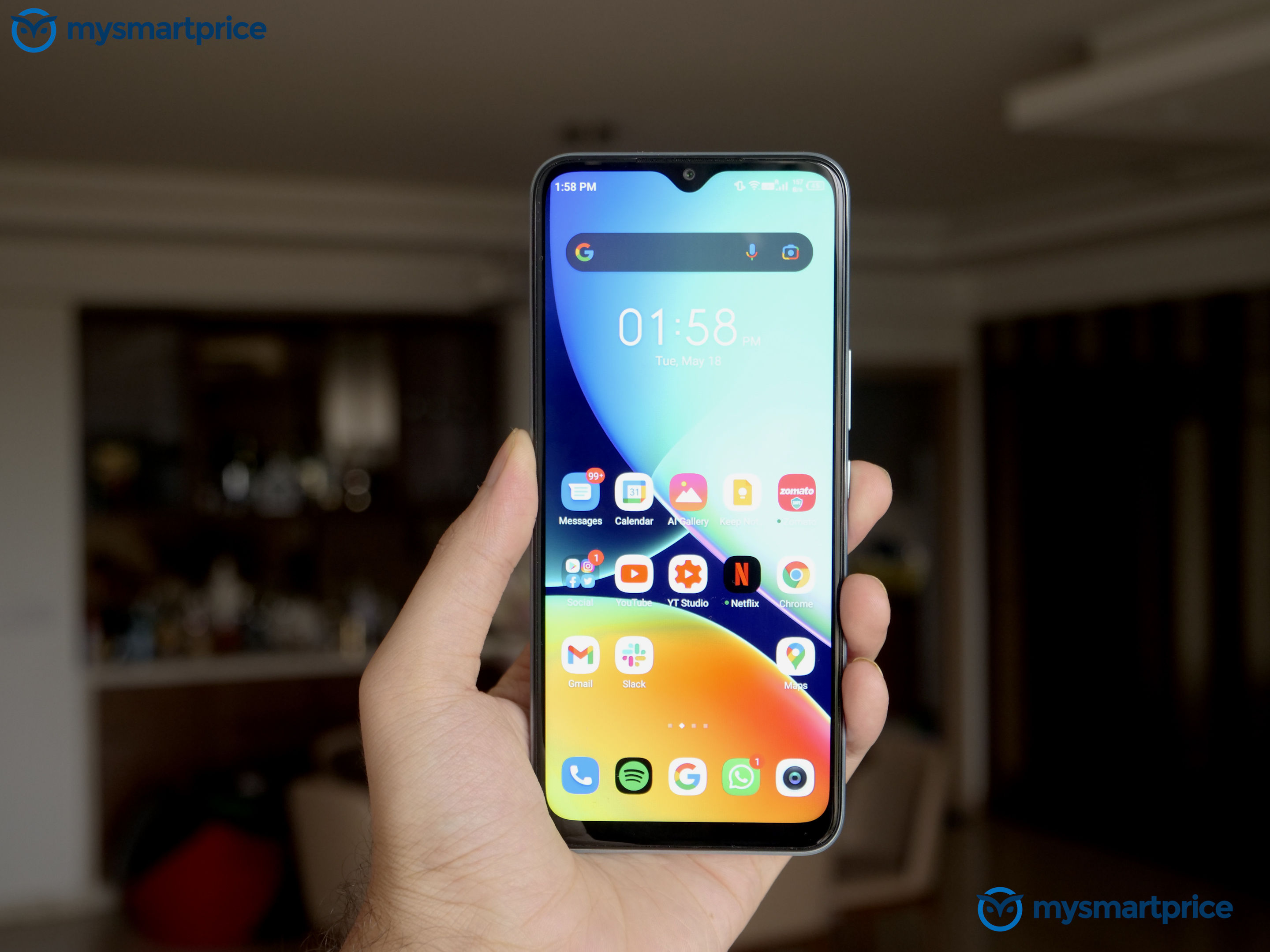 I've already mentioned how the 90Hz display on the Hot 10S makes it feel smoother and snappier than its competitors. The panel is a 6.82 inch LCD with 720p resolution and 440nits of peak brightness. There's quite a chin present at the bottom here and the considerable waterdrop notch up top isn't pleasing any more either. It's an average screen for this segment, thankfully the brightness levels weren't a problem even outdoors. However the huge size of the display means that when you're looking at text up close, the 720p resolution of the display is pretty evident. Also video watching experience here isn't the best, there's some sort of weird oversharpening that happens to videos on YouTube for some reason. I'm not sure if it's a software thing or just a side-effect of watching 720p content on such a huge display.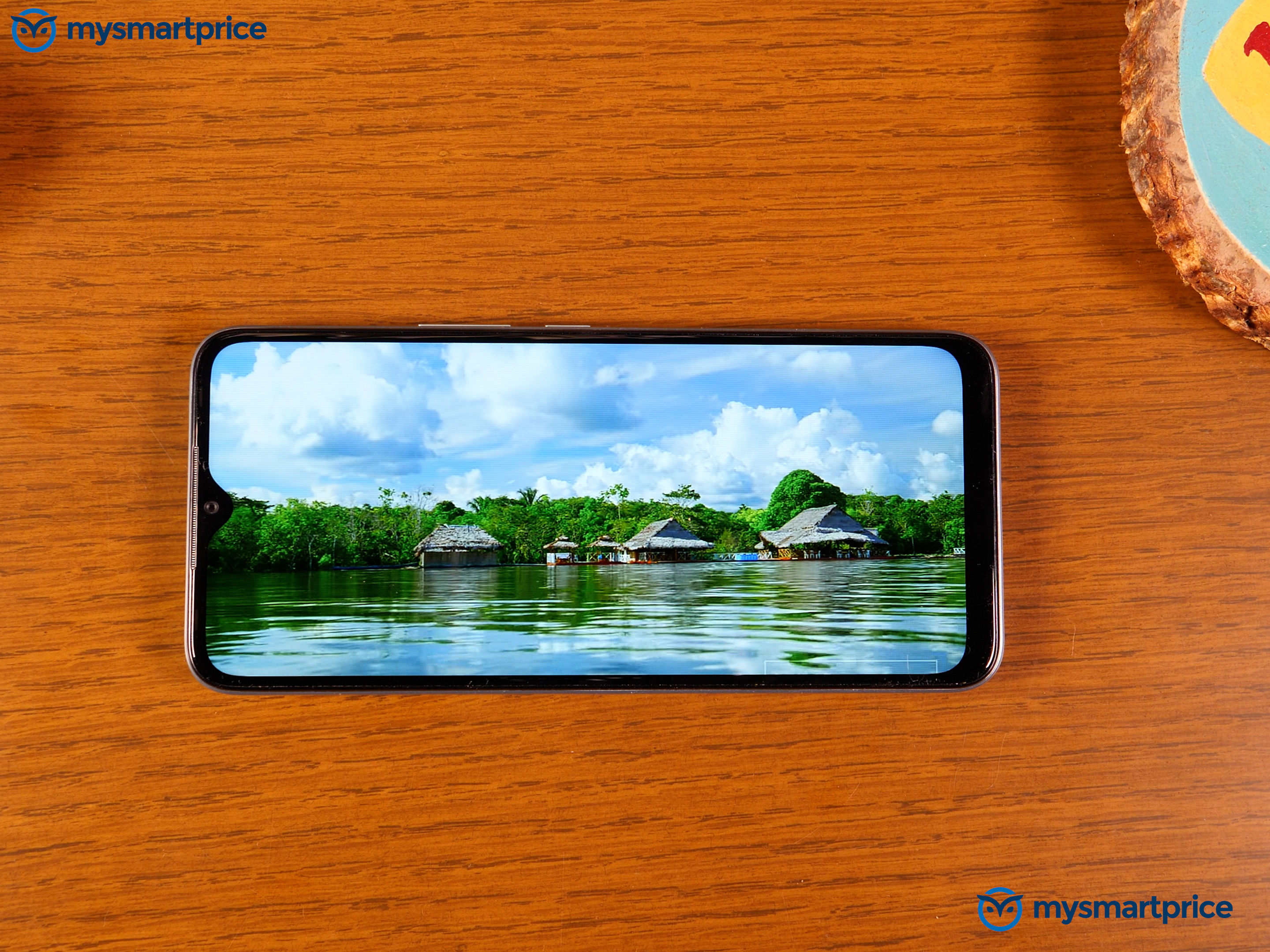 Also, the phone comes with Widevine L3 certification, so if you stream content on Netflix or Prime Video, you'll have to be content with a pixelated mess because this phone can't even do proper 720p streaming. But again, almost every other phone in this segment also suffers from the same issues so can't do much about it. Yes the Redmi 9 Prime and Poco M2 offer FHD screens, but their 400nits of peak brightness makes them basically impossible to use in daylight. The only phone under 10K that has a better display than the Hot 10s is Micromax's IN 1 (watch video), but then you'll have to miss out on the 90Hz smoothness.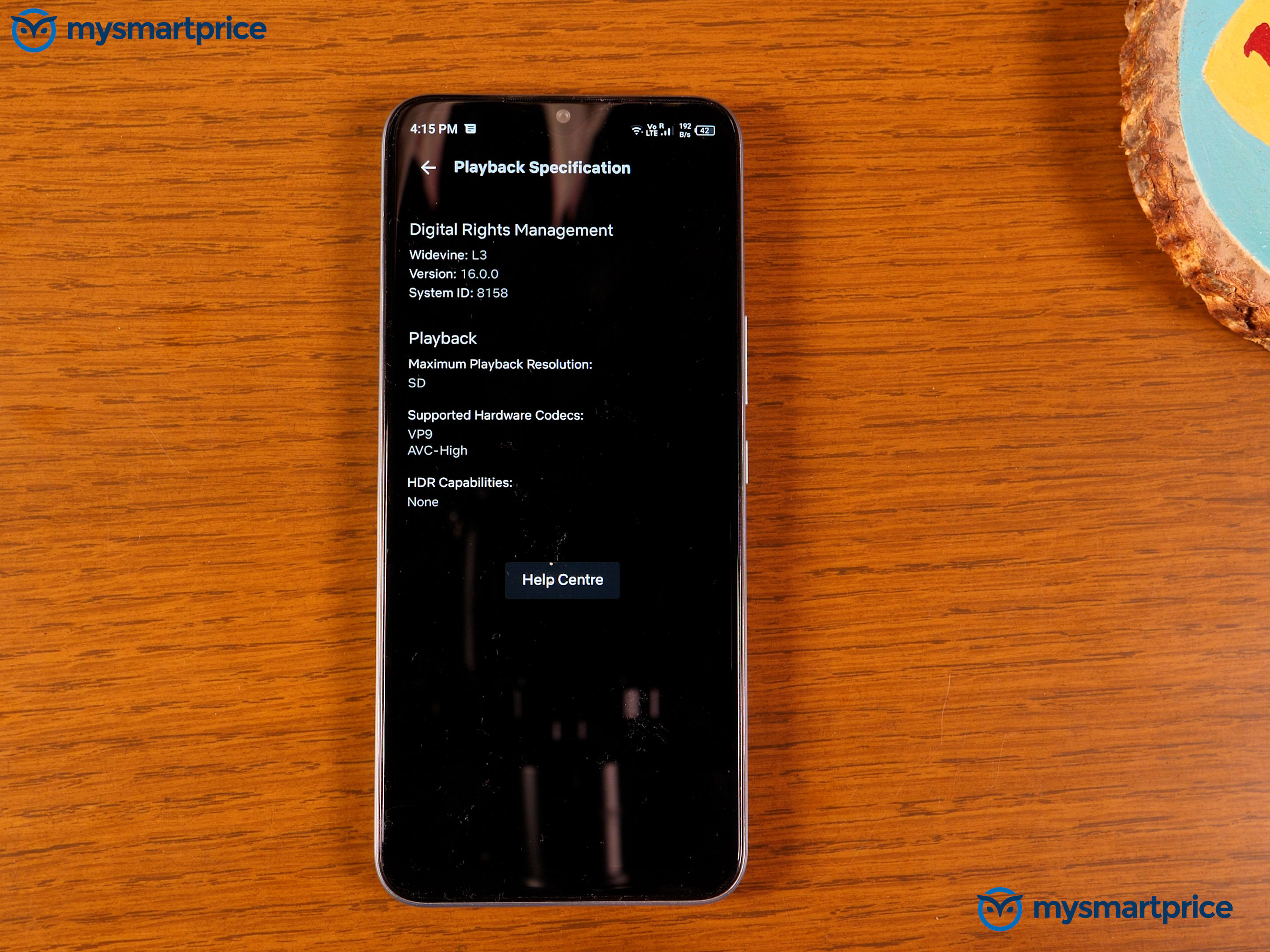 As for the speaker's performance, well it's average at best. The single speaker at the bottom can't produce any bass at all, so you better use the 3.5mm jack for multimedia needs.
Infinix Hot 10S Build & Design: 'S' for Stale
Except for the Infinix Zero 8i (Video Review), I don't think I've ever seen Infinix really experiment with their design choices. The Hot 10s has an all-plastic build too, and credit where it's due, Infinix has found a way to make even a glossy finish totally smudge free. There's also a pattern of curved lines running along the back, but overall it's a very similar look and feel as previous Infinix phones. The phone weighs close to 200 grams and feels that much in hand too, although it's only about 9mm thick and doesn't feel too bulky to hold or use even single-handedly.
The power button and volume rocker, both placed on the right edge are easy to reach and quite clicky. The fingerprint scanner is still at the back, this is a trend I'd like to change soon because side mounted fingerprint scanners just make so much more sense. You get a dedicated slot for microSD card, along with dual 4G SIM card slots. The most disappointing bit of this phone is that it still comes with an ancient micro-USB port for charging, and the charger provided in the box is just a basic 10 Watt brick. Talking about in-box contents, you do get a protective hard-shell case and a screen protector in the box too. Oh yeah and did I mention, there's not 1 but 2 dedicated LED flashes on the top bezel here, which act as notification LEDs when needed.
Infinix Hot 10S Software Experience: 'S' for Satisfying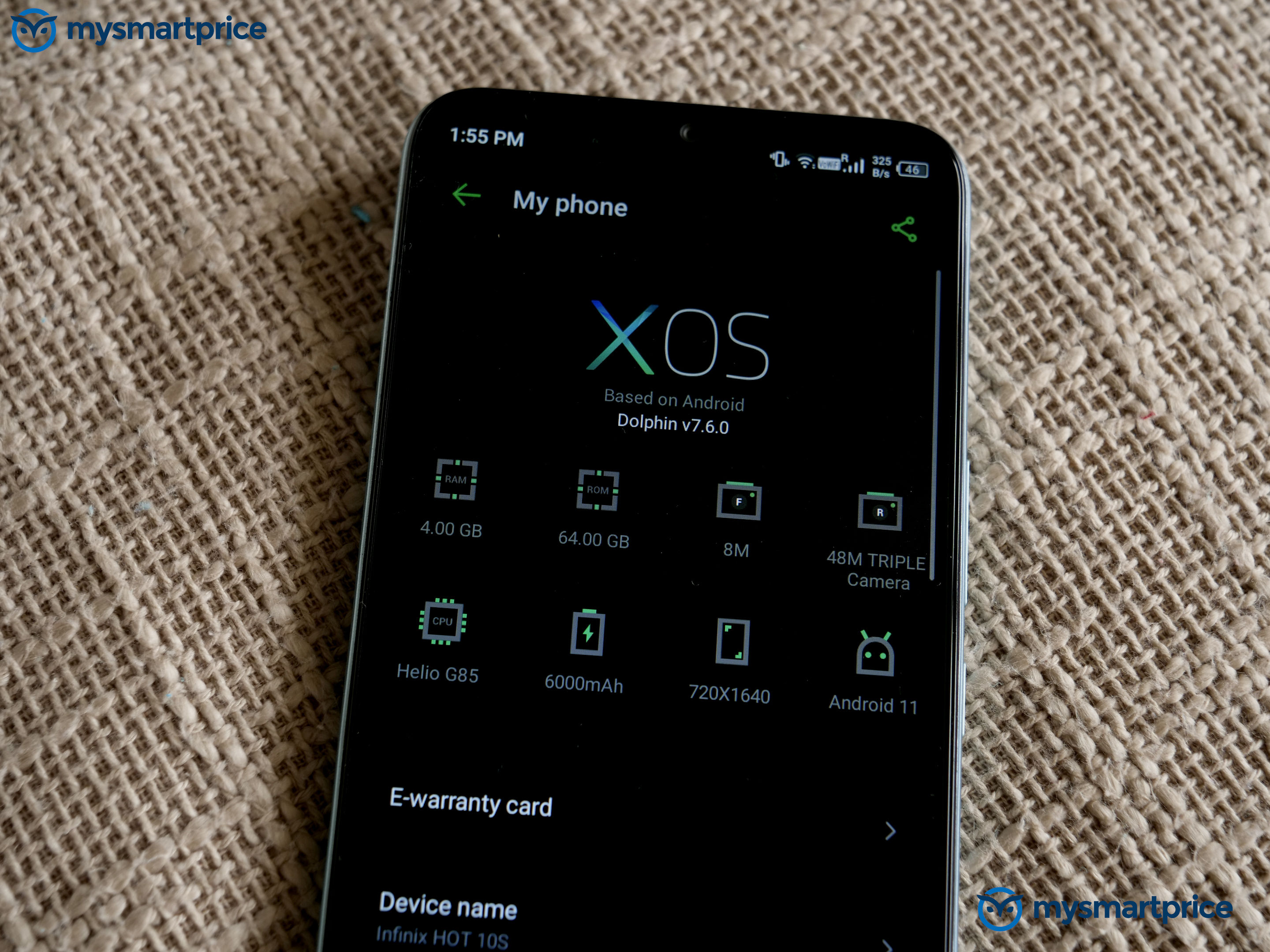 Infinix Hot 10S becomes the company's first offering to come with Android 11 right out of the box. The skin on top is XOS 7.6, which as the name suggests, isn't a huge overhaul over the XOS7 UI we saw with Android 10. Still, it's a step in the right direction, to say the least. The UI feels much cleaner now, and I didn't find half dozen pre-installed games that Infinix phones generally come with. There are still some pre-loaded apps though, most of them are Infinix's own and hence uninstallable. However none of these apps bothered me in any way, so I didn't mind. There are some occasional notifications thrown by Palm store, which can be disabled too.
The UI fluidity and animation smoothness felt wonderful, thanks majorly to the 90Hz refresh screen. The gestures worked well too, there's a smart sidebar that you can access by swiping from the edges. But my favorite feature of XOS has to be the 'Thunderback'. A pretty fancy name, but I don't mind that considering how useful it felt. So you can double tap on the fingerprint sensor and the app you're in automatically becomes a floating window. Now of course we get floating windows and split screens on many other UIs, but they are hidden behind convoluted gestures or finger combos that I just can't remember to use at the right time. This one however, feels almost intuitive. It works with all the popular apps like YouTube, Instagram, Whatsapp and Chrome, and you can even cycle these apps between the floating window and full screen by double tapping again. Also Pro Tip, this is a great cheat code to minimize YouTube even without a premium account.
Then there's the Social Turbo features, which can be super duper useful for some. You can use beauty filters for your video calls, automatically save Whatsapp statuses of your friends, and even read messages from your Whatsapp chats without them seeing a blue tick, to name a few. There wasn't any major bug I faced, however Infinix's default OTP detection is probably the worst one till date. It constantly kept suggesting my card's last 4 digits as OTPs from texts that also had *actual* OTPs! It was hilarious, but since I use the SMS organizer app, I stopped paying attention.
Also, the Hot 10S comes with the default Google Stock Dialer and Messages app now. This was my first time using an Infinix phone as my daily driver and I can safely say that the XOS experience is right up there with other UI skins right now.
Infinix Hot 10S Battery & Network: 'S' for Solid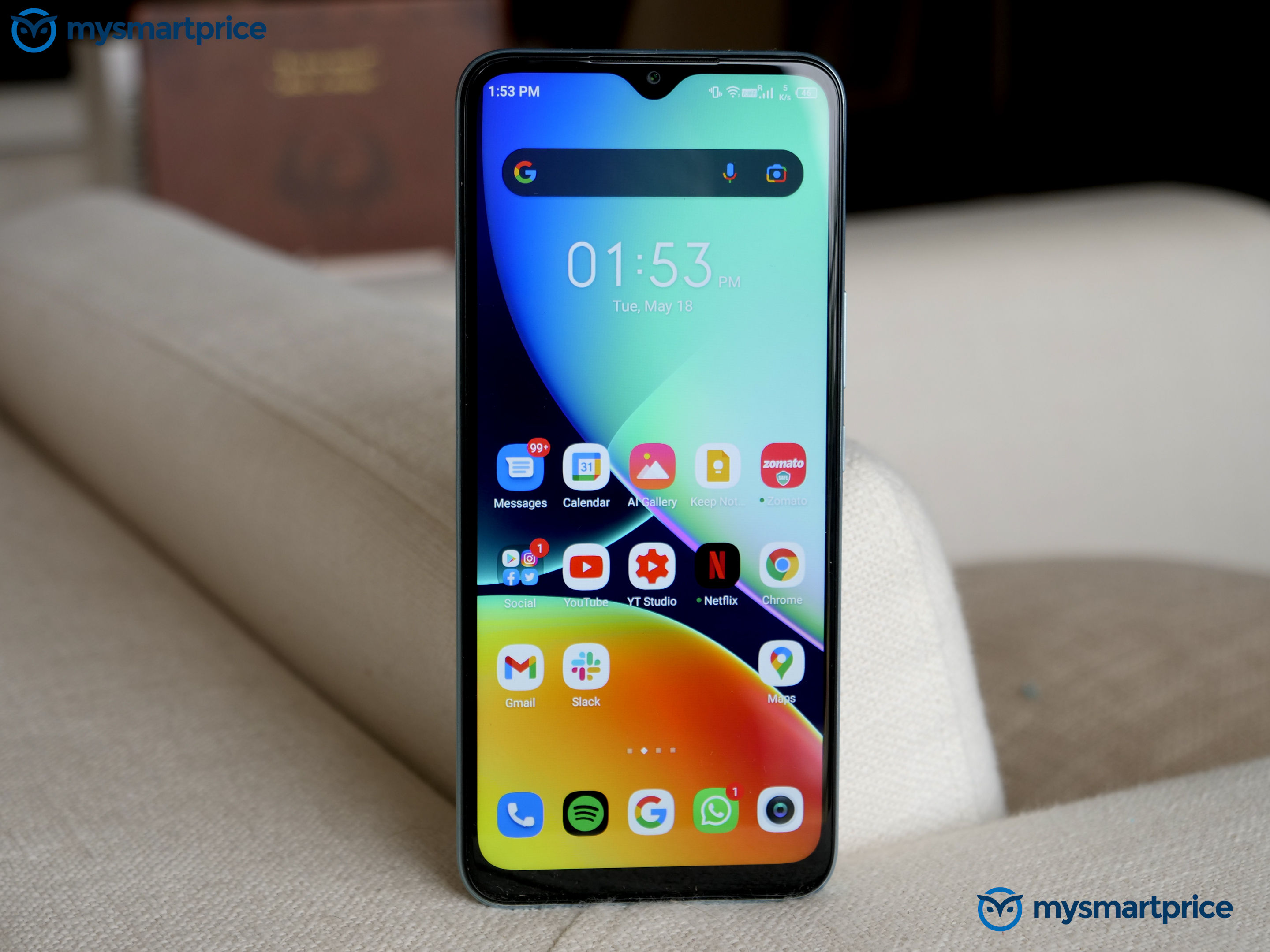 The Hot 10S comes with a 6000mAh battery, which is quite becoming the norm for this segment. As you'd expect, it delivers great battery life. I was using the phone at 90Hz and still got over 8 Hours of S.o.T stretched over 2 days of usage. I think even with the heaviest of use cases, this phone will easily power through a day, plus there's a dedicated Power Marathon mode which can help you squeeze out even more battery life, in case the need arises.
Charging speeds however are less impressive as the bundled 10W charger was taking me almost 3.5-4 hours to charge the battery back to 100%. This is more of an overnight charging kind of device. I would have really loved it if they had included at-least a Type- C USB port here though.
Coming to the network performance, I used the phone with an Airtel SIM in Gurgaon and the network reception was decent. There's support for both VoLTE and VoWiFi but I couldn't get any sort of Carrier aggregation here, so data speeds might not be the best. Wifi Speeds on the other other hand are good, thanks to support for Dual Band Wifi. Call Quality through the earpiece was great too, no complaints.
Infinix Hot 10S Cameras: 'S' for Strictly Okay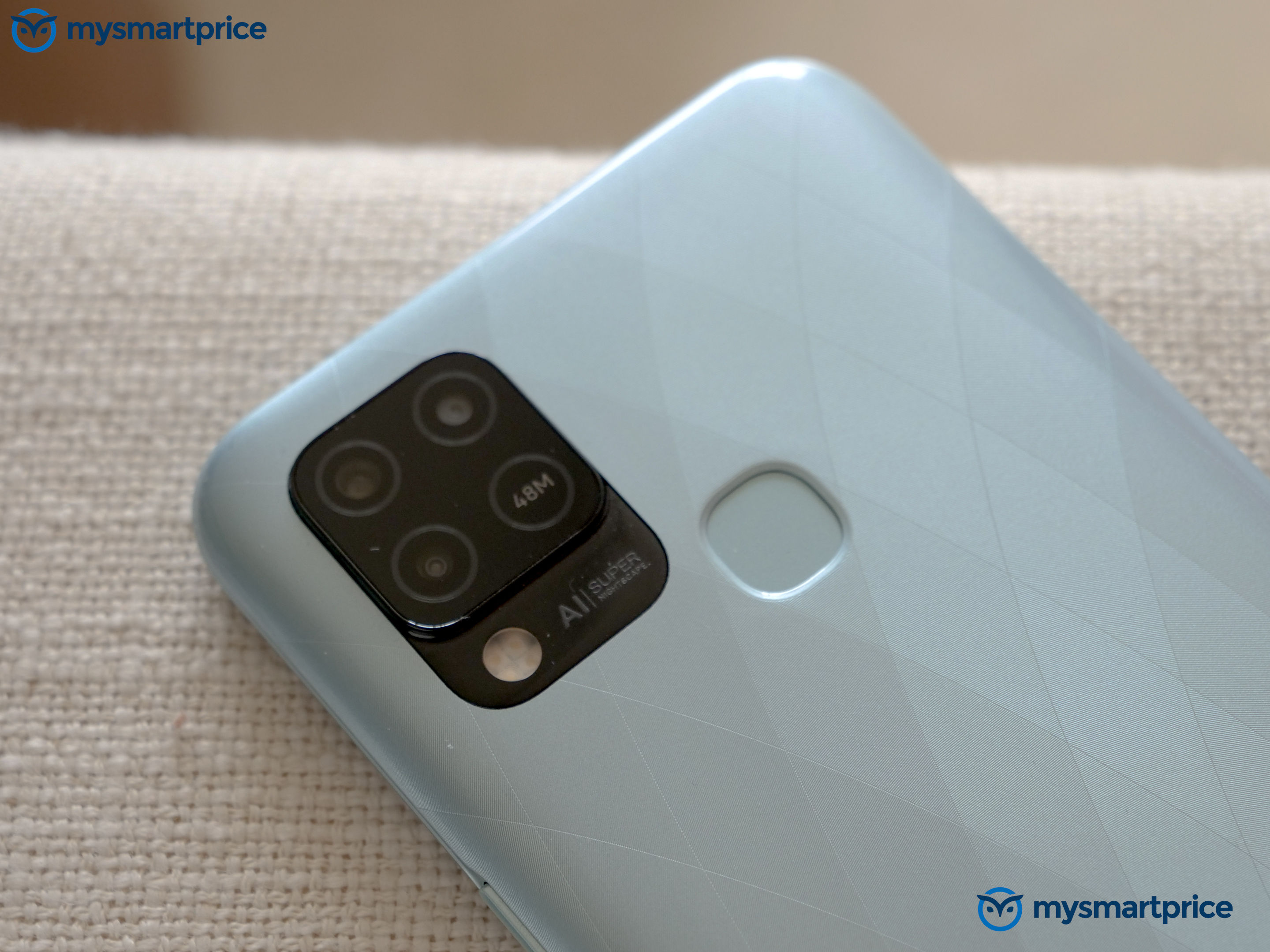 The Hot 10S comes with a "triple" rear camera although there's only one camera you can actually use. It's a 48MP Samsung sensor, which takes 12MP pixel-binned photos by default. Then there is a depth sensor which I can still fathom, but the third camera, the 'AI lens' might as well have been a sticker. Even NASA scientists are trying to figure out what it actually does, and I think this is just a gimmick Infinix has been pulling off to fool people. Having no ultrawide here is a real shame, or atleast a macro camera. The selfie camera here is an 8MP one. Like I mentioned earlier, there are dedicated LED flashes for the Selfie camera as well, so low-light selfie performance here is probably best in class. Selfies in general aren't anything great though, you get HDR support but it struggles to manage a bright background most of the time, and the details are on the softer side too.
The rear camera does better, with acceptable dynamic range and much better details at close crop. Infinix's color science algorithms need some fine tuning though, as colors mostly aren't close to natural and still the pictures sometimes look too dull. Human skin tones can also vary from too yellow to too red depending on the shot, and the portrait mode blur effect looks too artificial to my eyes. It's a good time to remind you though, that this is pretty much on par with the camera performance you get from other phones in this price segment, so it's not that the Hot 10s falls behind majorly.
That being said, I do miss the option of using an ultrawide or even a macro which are available on almost every other competitor device out there. You get Night mode here which is again okayish but definitely needs some more fine tuning.
You can check out my video review for video recording samples and more:
All in all, the Hot 10S is definitely not made for people who are looking for the best camera performance in this segment, but for everyone else, it will get the job done.
Infinix Hot 10S Verdict: 'S' for Stepping Up The Game
Infinix Hot 10S starts at Rs 9,999 for the 4/64GB variant and basically makes the Infinix Hot 10 completely redundant, so please don't buy that anymore. As for the other competition, all I can say is that the actual performance you're getting here, both in terms of gaming and the day-to-day experience, is truly best-in-class and I can easily recommend this phone to anyone who's just looking for a phone that feels fast, doesn't lag and lasts really long. Then there are the added benefits of superb battery life and all the nifty social turbo features that XOS comes with.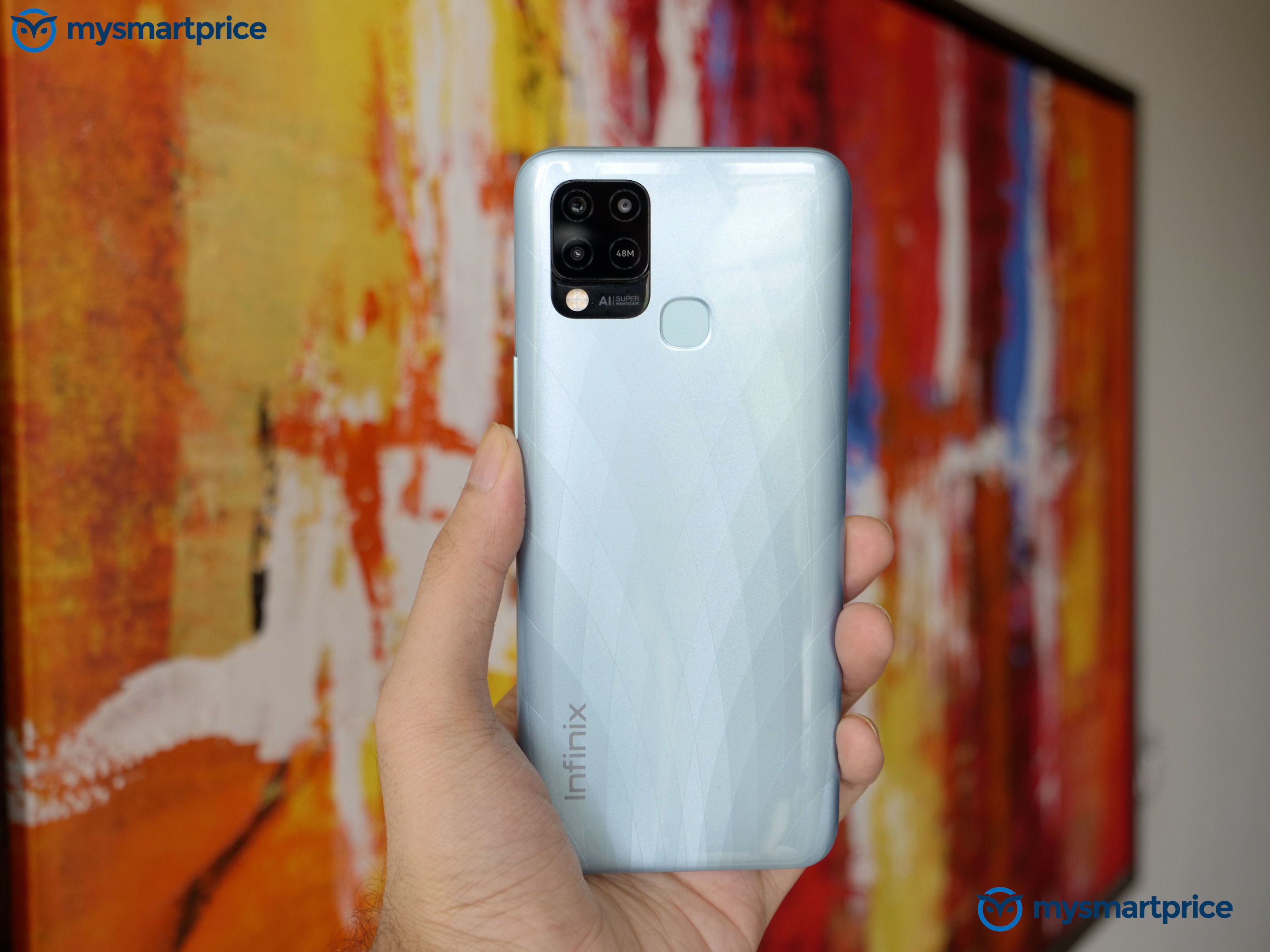 Of course it's not a perfect phone and in an ideal world, I'd have liked this phone to have a Type-C port, faster charging, an ultrawide camera or atleast a Macro, and would have definitely loved to get this phone with a 1080p screen. The camera performance also needs improvement, Infinix has been working on their Image processing algorithms but there's still quite some scope for improvement. But if you notice closely, the cons listed here are easily applicable to almost 80-90% of the phones available in this segment.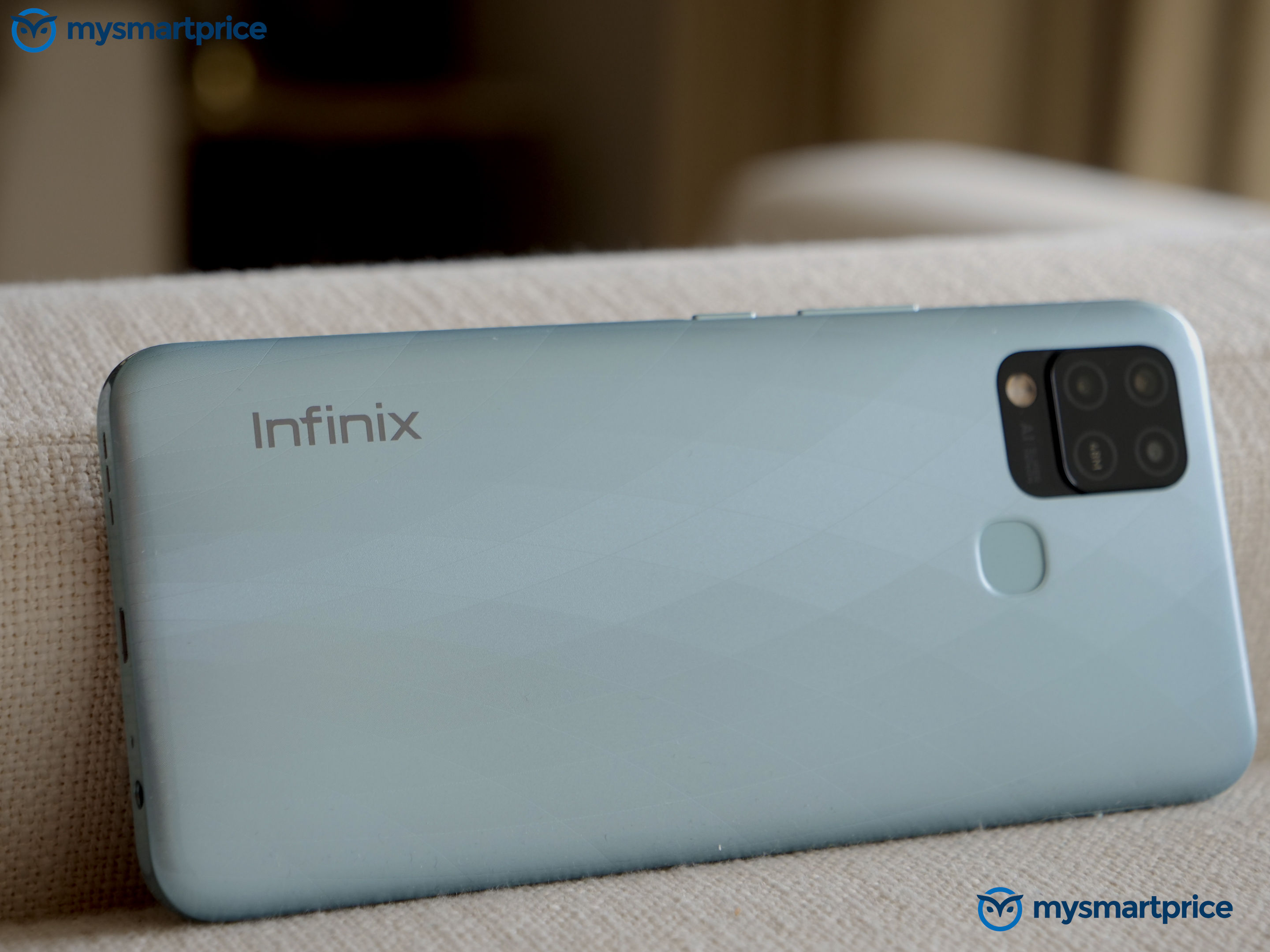 If you want a better, well-rounded camera experience, you can look at Moto G10 Power or Poco M2 (Watch Video) which come with quad camera setups, however their performance is quite mediocre. The only good alternative to buy under 10K right now is the Micromax IN 1 (Video Review) which gives you a bright FHD display (albeit 60Hz), Helio G80 processor, a quad camera setup and stock Android to boot. All said and done, Infinix Hot 10S is an easy pick for people who value performance over everything else. And in my opinion, it is definitely going to nudge things forward in this segment. I hope this marks the end of days for phones launching with Helio G25/G35s and SD460/662s.