Highlights
The Infinix X3IN is priced at Rs. 9,799
It offers 720p resolution and 10W speaker output
It secured a score of 7.4/10 in our review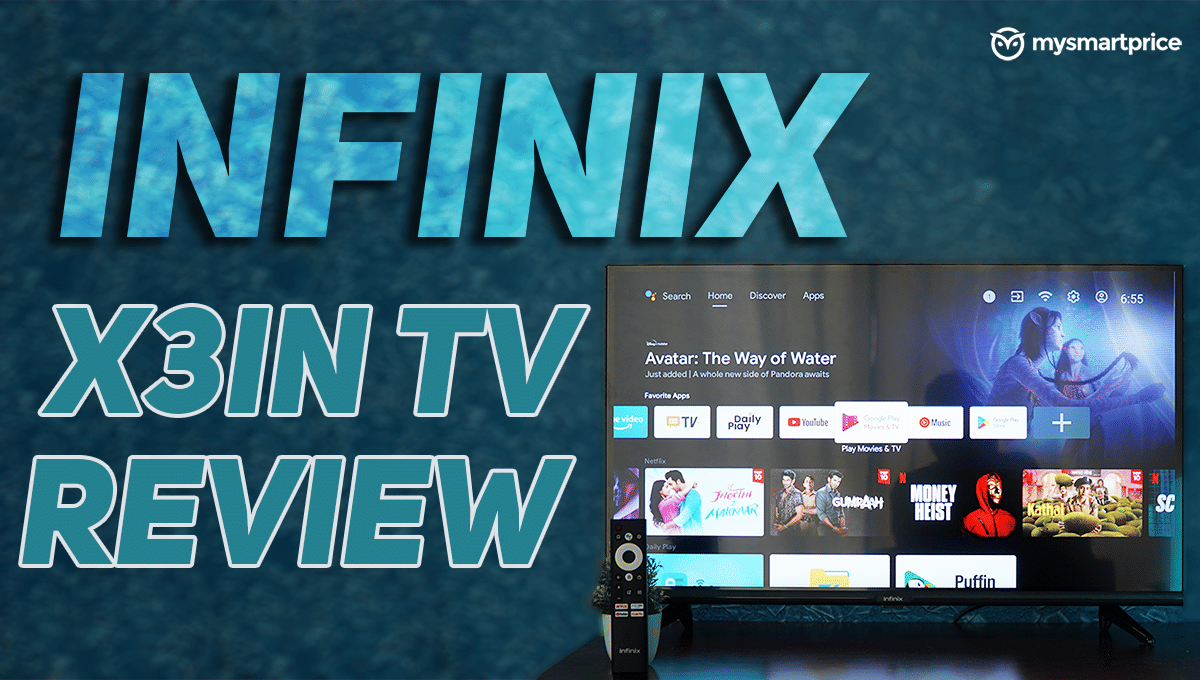 Infinix has been on a roll lately by introducing many new product lines to complement its budget smartphones. To spice things up even further, they recently launched the Infinix X3IN, a smart TV with a reasonable price of Rs 9,799. We received the 32-inch variant of it, and although it has a relatively conservative repertoire, such as a 720p HD resolution, and dual 10W speakers with Dolby Audio, it's still impressive to see a full-fledged Android TV UI along with some pre-installed apps. So, is it worth spending your hard-earned cash on? Let's find out in this review.
Infinix X3IN 32-Inch Smart TV
Rs 9,799/-
CONNECTIVITY OPTIONS
7.5/10
What Is Good?
Attractive price tag
Vibrant colours
Understated looks
Zippy Android interface
Comes with installation kit
What Is Bad?
Lacklustre brightness
Average sound quality
Sluggish remote
Infinix X3IN Review: Design and build quality
The Infinix X3IN comes with an installation kit
It has a good selection of ports, but skips 3.5mm aux input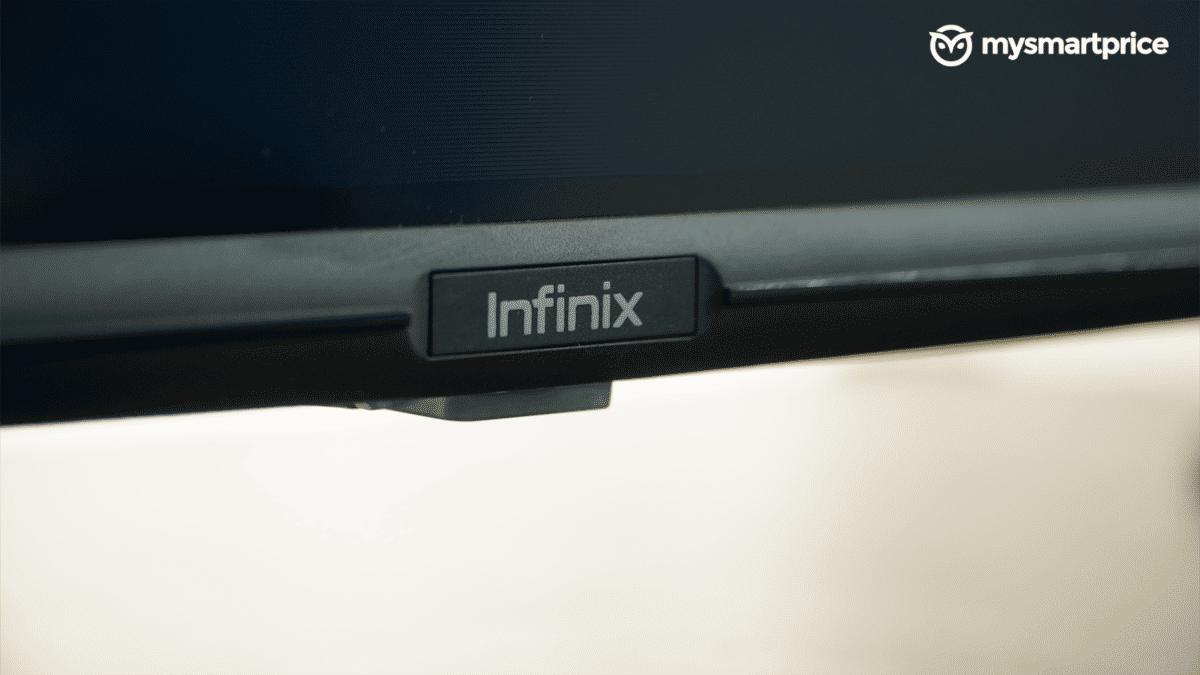 The Infinix X3IN has a decent build with a black plastic frame and rear panel. It ships with plastic feet that can be screwed to the base, which are also provided inside the box. If you want, you can hang the TV up on the wall using the brackets provided in the box. This is nice, as even more expensive TVs don't offer an installation kit.
The company's representatives ideally handle the installation and setup for free, but for the sake of this review, we did it ourselves using just a screwdriver, which hardly took us five to ten minutes.
Its surprisingly slim bezels add an elegant touch to its affordable price point. However, the slight asymmetry between the top and side bezels did trigger OCD in some members of our team. The lower bezel hosts the Infinix badge in the middle.
The port selection is what you'd expect from a TV at this price point. All the major I/O options, apart from the power inlet, are on the right. So, you get two USB Type-A ports, two HDMI-ins, a digital audio port for Blu-ray, an RCA port for the set-top box, a coaxial port for cable TV and a LAN port to connect to a home network or stream content from the internet. You can also connect to the internet wirelessly using dual-band Wi-Fi. Yep, at this price, Infinix is also giving you 5GHz support. But, strangely enough, it lacks a 3.5mm headphone jack!
Infinix X3IN Review: Hardware, UI and remote
Infinix X3IN is powered by a MediaTek quad-core processor
It comes with 1GB of RAM & 8GB of storage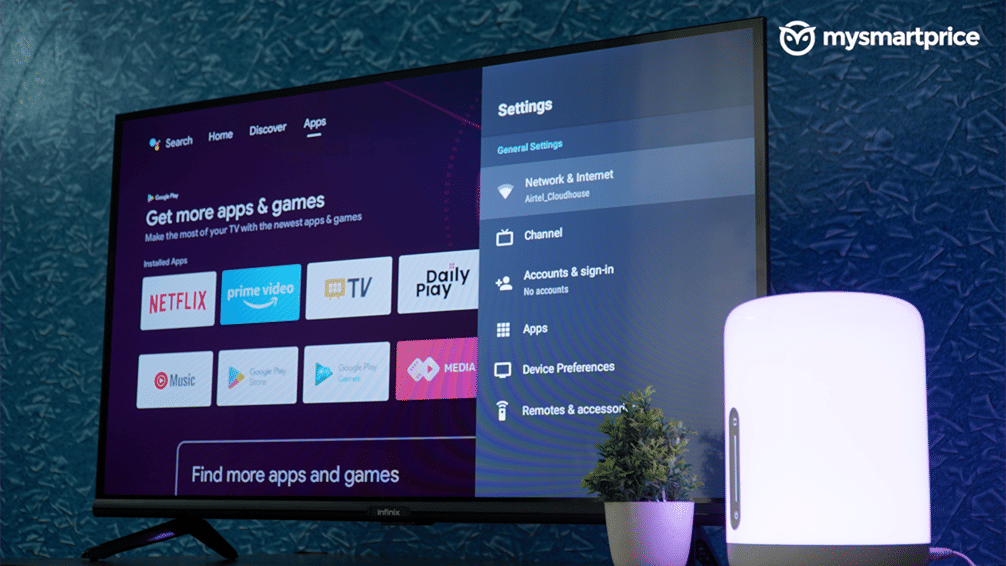 Under the hood, a MediaTek quad-core processor powers the X3IN, paired with 1GB of RAM to keep the tasks up and running. Along with that, you also get 8 GB of onboard storage. The device runs on the Android TV 11 out-of-the-box, which is slightly outdated but perfectly acceptable for the price.
UI ̇is near stock, easy-to-use and has been running smoothly so far. As of now, we haven't received any software updates till this point.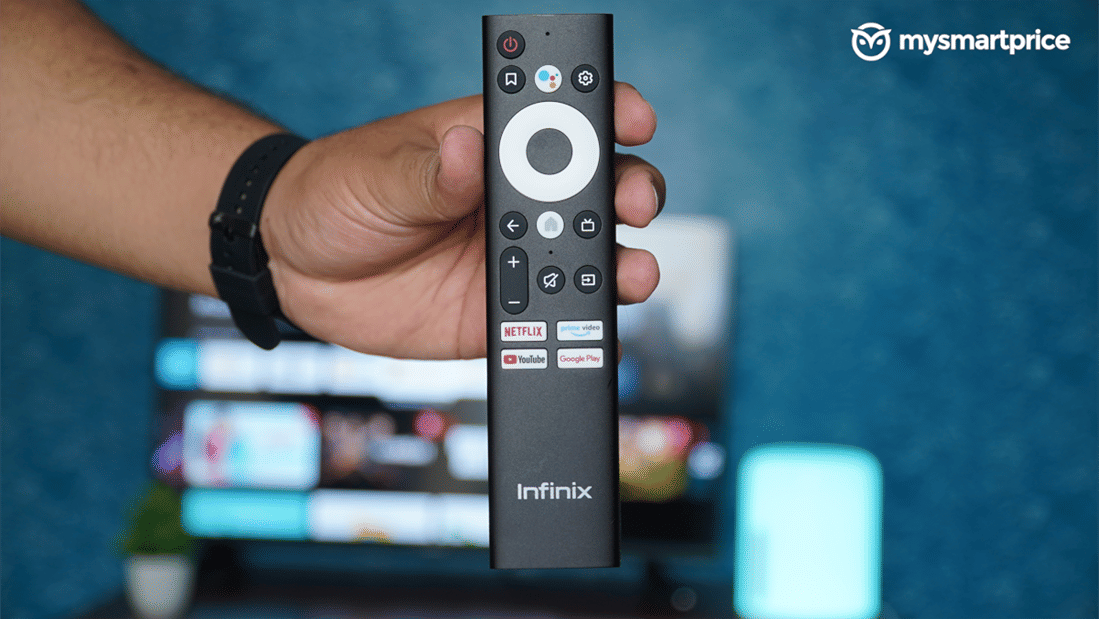 The remote has a clean and minimal-looking design despite having a plastic build. It's ergonomic and stylish yet compact while being lightweight. It connects to the TV using Bluetooth, so you don't have to keep it pointed directly at the TV to use it. The remote also has hotkeys for Netflix, YouTube, Prime Video and Google Play.
Here's the thing, though – the overall response time of the remote is extremely slow. So, whatever you press on the remote takes a long time to register on the TV. We thought it was a software issue, but that shouldn't be the case, as we could zip across the UI when using our smartphones as a remote with the Google TV app.
Do note that the X3IN also comes in a 43-inch variant, priced at Rs. 16,999, with a full HD resolution, 20W speakers and Android R.
Infinix X3IN Review: Display and audio
Infinix X3IN features an HD-ready (1366 x 768 resolution) panel
It manages to produce decent colour vibrancy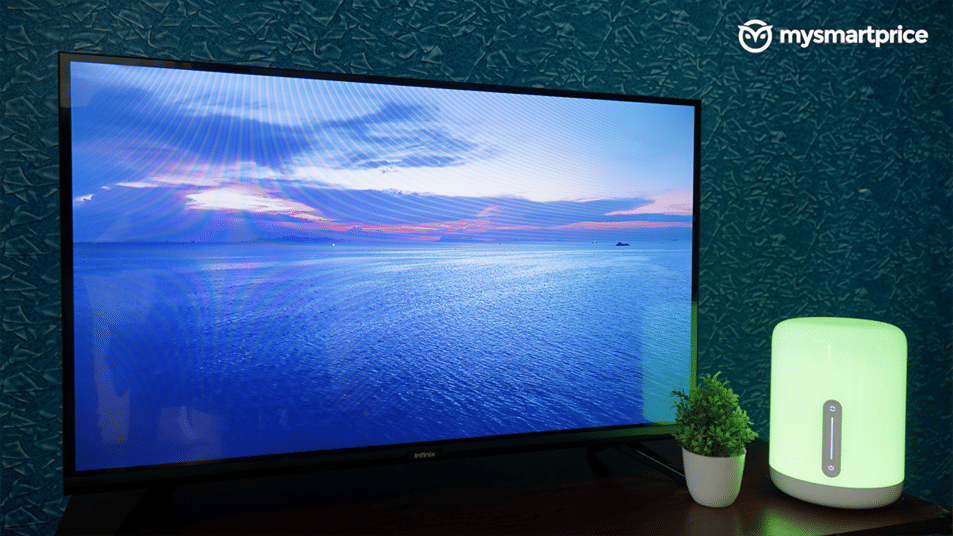 The X3IN is a budget 32-inch TV with a 1366 x 768 pixels resolution. We couldn't complain much about picture clarity because the pixels are together in a smaller area. The range of colours the panel produced was also decent. If the colours aren't quite to your liking, you can easily tweak them in the settings to match your preferences to create a perfect visual experience.
A thing to note here – the TV comes with Energy Saver mode turned on by default. However, turning it off within the settings will also not bring about a day-and-night difference.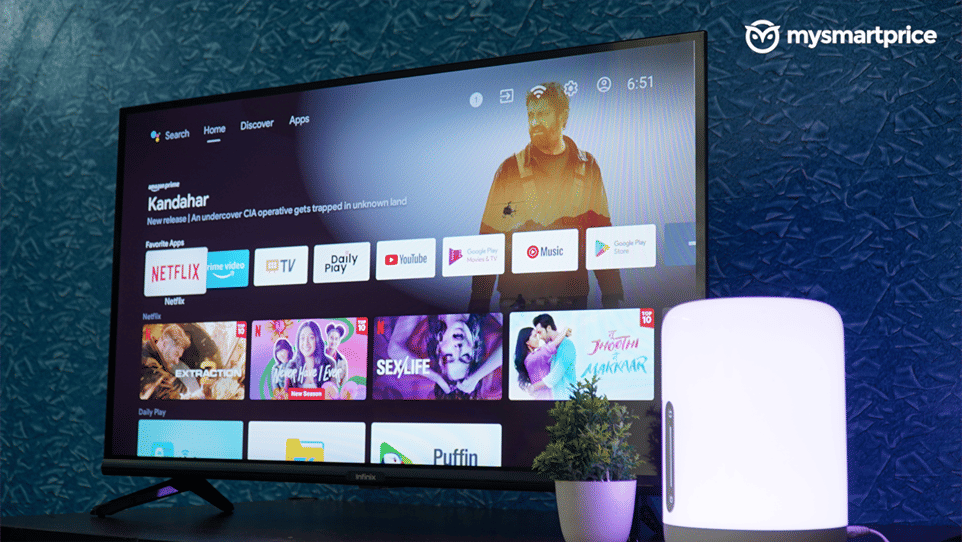 That said, the viewing experience was decent, we watched a lot of anime, such as the latest episodes of Demon Slayer – Swordsmith Village Arc, Vinland Saga and Jujutsu Kaisan along with Avatar: The Way of Water, and we enjoyed the vibrant colours of the display. Soap operas can also be binged with ease on the X3IN.
However, being accustomed to those snazzy HDR 10+ panels on TVs and smartphones, we noticed that the blacks were a bit off on this panel and had lower overall brightness.
The audio quality was also disappointing as it lacked depth and bass. It's a hardware issue more than anything else because such tiny drivers cannot effectively produce heavy bass. Luckily, thanks to the Dolby Audio tuning, the mid-range output is fine, so you should be fine watching soap operas and dialogue-heavy content.
Tweaking around the presets will only get you so far, so if you love listening to music or watching movies with a ton of SFX, you should also buy a soundbar with this TV.
Infinix X3IN Review: Verdict
If you're looking for a decent budget-friendly LED smart TV that gets most of the basics right, the Infinix X3IN certainly holds its ground. With a good display that delivers pleasing visuals and a user-friendly interface that makes navigation a breeze, it offers a great viewing experience.
However, it's worth noting that the speakers may be average in terms of audio quality. Additionally, it's important to keep in mind that this TV is limited to 720P HD resolution and has lacklustre brightness levels. So, while it may not be the pinnacle of cinematic excellence, it still packs quite a punch considering its affordable price. The slow remote can also give you a headache sometimes.
Going by what we have witnessed, the Infinix X3IN will be equally popular among people buying a smart TV for the first time and people running a cheap Airbnb.
If you're seeking alternatives, you can look at Acer's N Series (AR32NSV53HD), which is about a grand cheaper. It offers a similar panel size and resolution and slightly better sound output but lacks a mounting kit.