Highlights
The Infinix ZeroBook Ultra starts at Rs 89,999
It has a physical toggle to switch between performance modes
An Intel Core i9-12900H mobile processor powers the laptop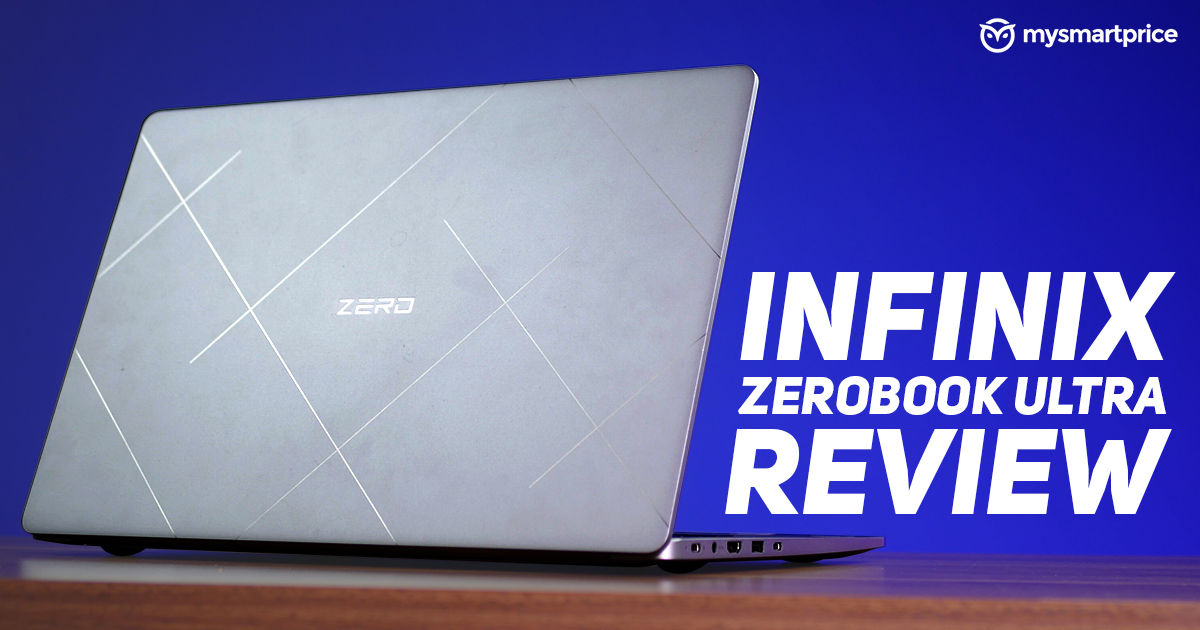 Infinix is usually paired with budget smartphones, but lately, the company has started tiptoeing into the laptop business with machines lurking around enticing price brackets. Infinix launched a bunch of interesting laptops with its InBook series in 2022. Furthermore, with the launch of its Zero Book series, the company is aiming to widen its range of products in the premium flagship segment.
The Infinix Zero Book Ultra packs a punch with up to Intel Core i9-12900H processor, 32GB RAM and 1TB PCIe 4.0 SSD. The laptop comes with a unique design approach and a starting price tag of Rs 89,999. This makes it one of the cheapest laptops with an Intel i9 processor.
Besides the above appetising spec list, it also incorporates a performance switch to help you take full advantage of the CPU.
It's aimed at users who want to make the most out of their laptops. But how well does it function in our day-to-day usage? We've been using the laptop for over two weeks – here's our full review of the Infinix Zero Book Ultra.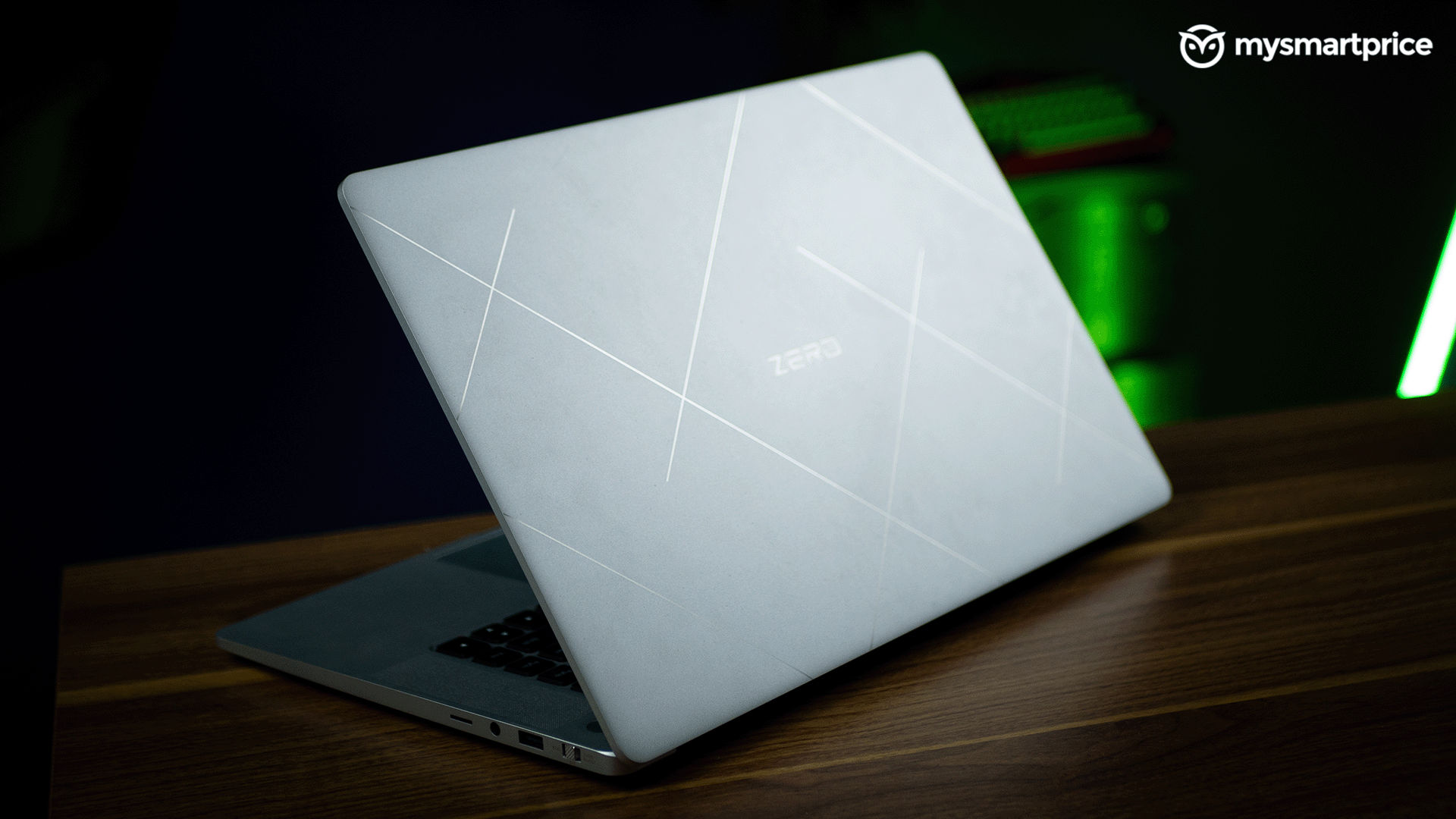 Infinix Zero Book Ultra Review: Design and build quality
The Infinix Zero Book Ultra looks gorgeous, and there's no denying that. At first glance, it looks like a marble slab with criss-cross patterns on top called the Widmanstätten figure. Lines that appear when a cross-section of the meteorite is etched with weak acid. This is completed with a glowing 'Zero' logo on the lid.
While it looks all glorious in the design department, it's hard to ignore that the MacBook Pro heavily inspired this. The keyboard and speaker layouts are the major giveaways, which isn't bad as long as it's practical, which is the case here.
The full metal body has some heft, and the entire chassis has a premium feel. However, if you are as clumsy as us, we recommend not drinking a cup of tea anywhere near it, as droplets leave a nasty residue. Infinix claims that the Zero Book Ultra weighs 1.8kg, but its perceived heft is way more because of how dense the metal is. It also features a fingerprint scanner embedded into the power button, and it works well as long as you have dry fingers.
The laptop has vents between the hinge and the lid for optimal airflow. There's also an LED array at the same place which lights up when performance mode is activated – more on that later. However, we didn't like the hinge as the lid was slightly heavy. In addition, the lid kept falling even after keeping it at a steep angle, so the laptop did not sleep.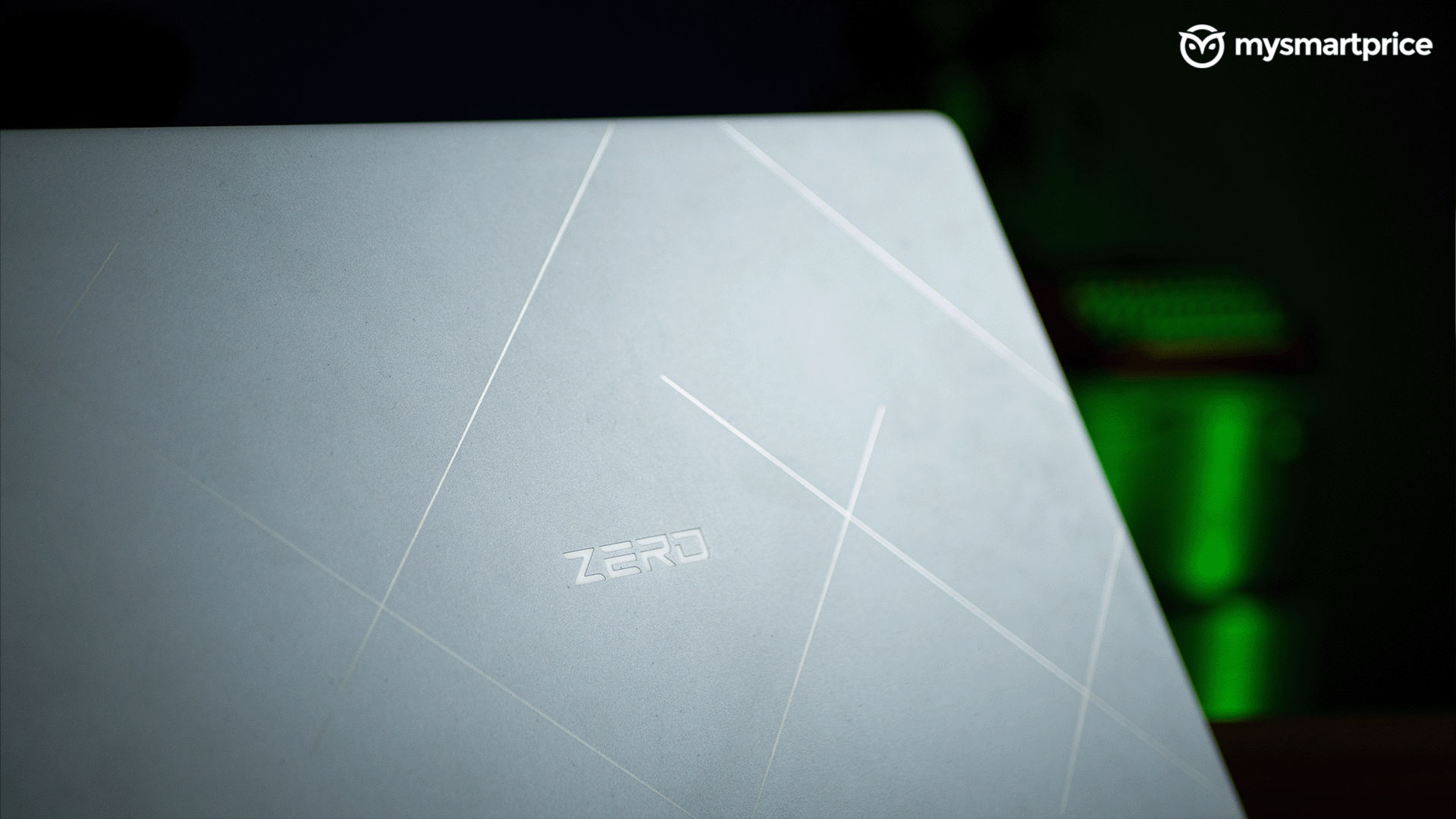 The underside of the laptop has a bunch of vents with the branding and model number etched below them.
Opening up the lid reveals a backlit keyboard. It was a bit cramped to our liking, as the quad-speaker setup takes up most of the real estate down here. It took us over a week to get used to this layout as we kept hitting the 'Home' button instead of the backspace. Speaking of which, it comes with dedicated Page Up and Page Down buttons, which aren't very common nowadays.
After using mechanical keyboards for the better part of our lives, the keys on the Infinix Zero Book Ultra feel a bit mushy. On the plus side, the keycaps have a slight curvature which makes typing comfortable, and the all-metal design ensures zero keyboard flex. So despite the tight key travel, typing for hours didn't feel like a death sentence for our fingertips.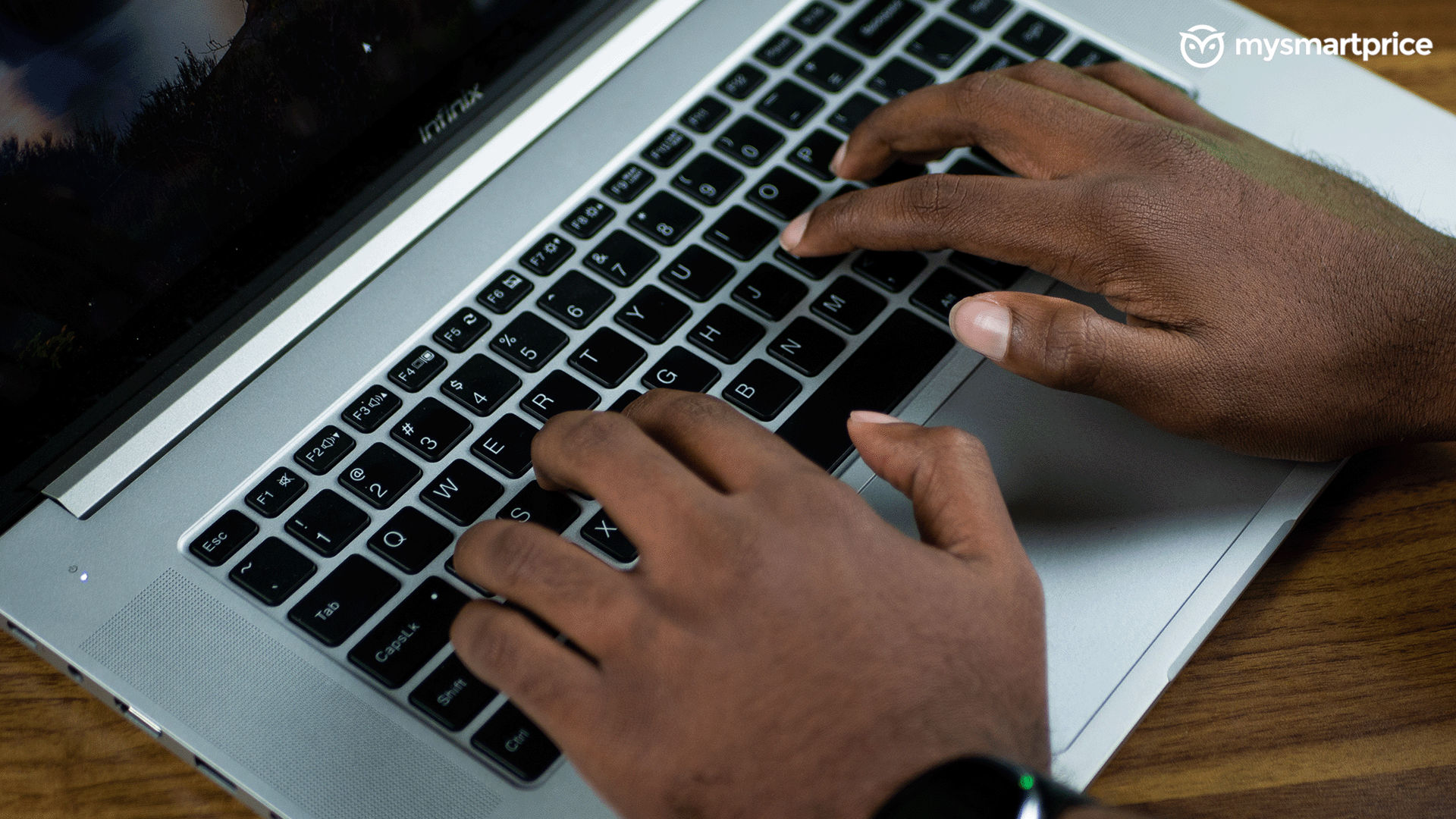 The trackpad underneath has multi-touch support, but despite this, it's a bit unresponsive at times. There were many instances where the trackpad took feedback from our shirt when using it in bed or on our lap. Tweaking sensitivity levels in Windows settings didn't help either. We hope Infinix fixes this. It's not all bad, though; we could still move around the UI and reach the corners quickly. The trackpad click was also satisfactory.
In terms of port connectivity, the left side of the Infinix Zero Book Ultra comes with two USB-C ports, one of which can be used for external displays and charging, a full-size HDMI 1.4 port, a USB 3.0 port, and a barrel-style charging jack. The right side holds in place a microSD card slot, a headphone jack, a USB 3.0 port and a switch to toggle between performance modes.
It gets almost everything right in the port department except that it misses out on an ethernet port and features the outdated HDMI port, which doesn't allow you to connect to a high-resolution external display.
Atop the display sits a Full HD webcam that offers surprisingly bright output with low noise, but it misses out on a privacy shutter. To make video calls and meetings better, you get features such as Background Removal, Face Tracking, and Beauty mode. All these settings work well, and we enjoyed testing the face tracking feature, which basically works like Center Stage by Apple. Weirdly, Windows does not recognise the webcam for face unlock purposes.
Infinix Zero Book Ultra Review: Display and performance
The Full HD 15.6-inch IPS display is fun to use. It has a good-old aspect ratio of 16:9, and its brightness peaks at 400nits offering a decent viewing experience indoors and under the sun. It presents 100 per cent sRGB coverage and is tuned to not go overboard with saturation and vibrancy levels. The bezels around the screen are not very intrusive. The display is excellent overall, except that we found its glossy finish a bit too reflective under harsh sunlight, but that's us nitpicking.
Watching shows such as Manifest, The Last of Us, and That 90s Show was a pleasant experience as darker scenes were also portrayed well. But, the star of the show is the speaker setup, offering good clarity at higher volumes with ample bass. We never bothered searching for our headphones while watching these shows on the laptop. The speakers also get loud enough without any muffling.
The Intel Core i9-12900H processor is paired with two LPDDR5 RAM configurations of 16GB and 32GB, with the PCIe Gen4 SSD storage remaining constant at 1TB. This mobile processor is one of the best from last year's lineup by Intel. It's a 14-core processor with six Performance-cores (P-cores) for heavier tasks and eight Efficiency-cores (E-cores) for lighter tasks that run in the background. This essentially allows to boost performance and take good advantage of the CPU while cutting down on power consumption.
Because the Zero Book Ultra is a productivity focussed laptop and not gaming, Infinix has opted for an integrated GPU and not a dedicated one. As a result, it comes with an Intel 96EU Iris Xe Graphics.
The Zero Book Ultra runs on Windows 11 Home. Unfortunately, Infinix does not include any software of its own like Asus' Armoury-Crate — but instead comes pre-loaded with two apps — Android App Store and Infinix PC Connection. Unfortunately, the former does not seem to be responding to our unit.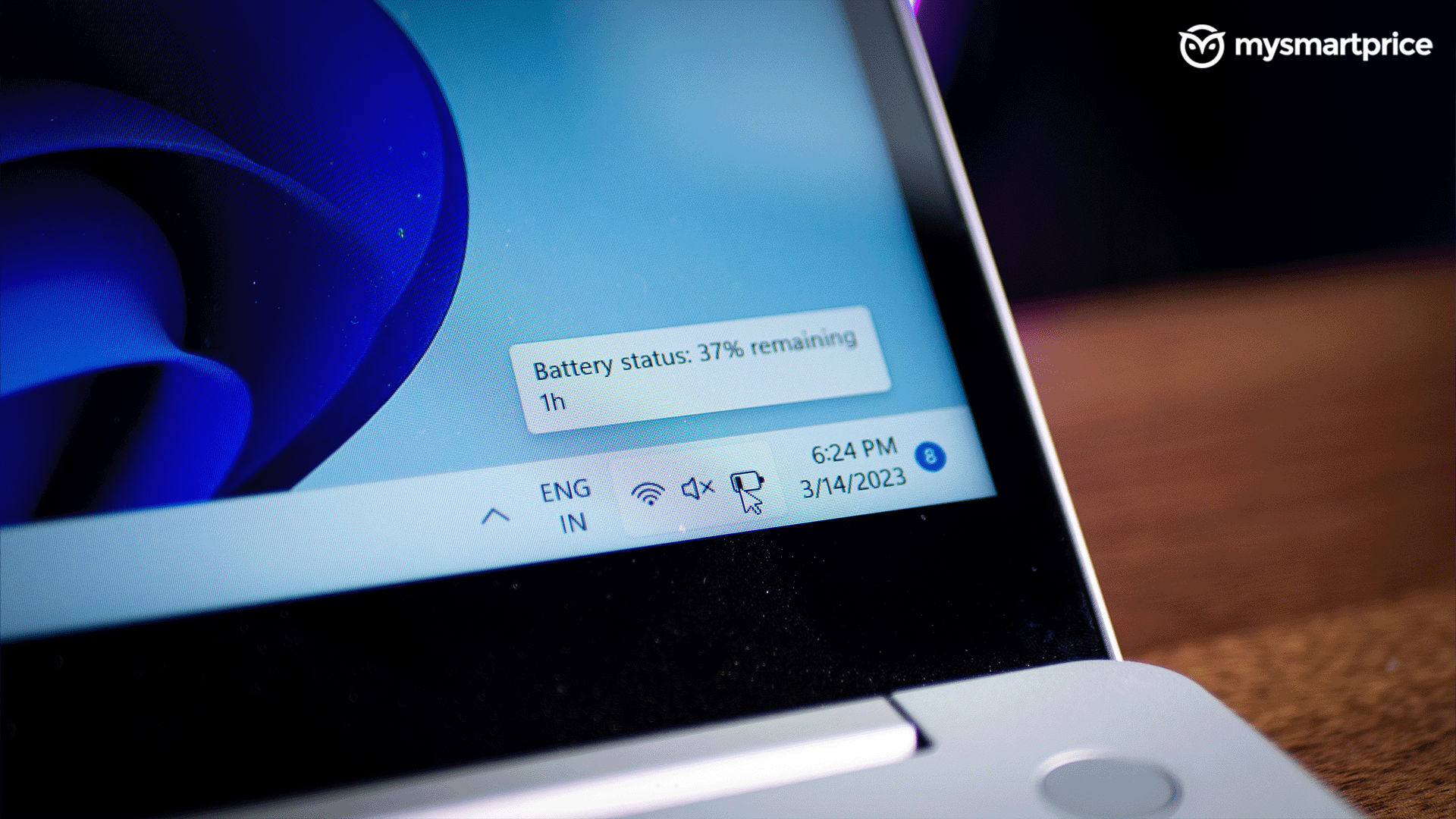 The laptop worked flawlessly in our day-to-day usage without any hiccups. Most of our time on the Zero Book Ultra was spent writing reviews and watching a load of TV shows, but it coped well under loads, even while multitasking with different apps. The laptop runs cool for the better part, but it's not silent by any means, as fans running at full speed are easily audible.
As mentioned above, the Infinix Zero Book Ultra comes with a physical switch to choose between performance modes. It comes with an Economy mode, a Balanced mode, and an Overboost mode — the last one pushes the processor and allows it to output 54W of power. We tested the laptop in Balanced mode and Overboost mode. Turning on the overboost mode enables a little red LED array underneath the hinge. However, after having used the laptop in this mode for some days, we did not really find a major performance overhaul in daily usage.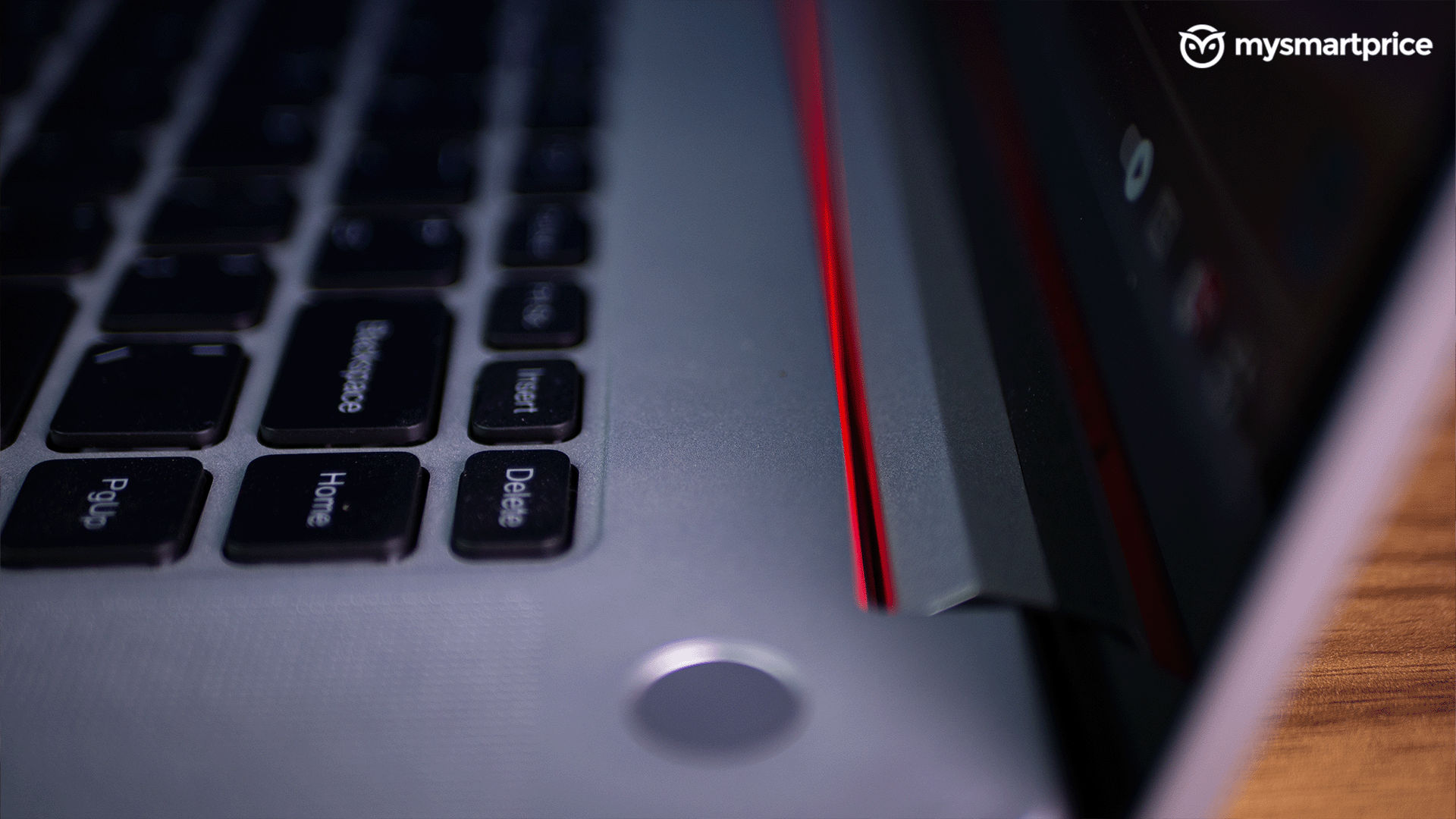 The 3DMark CPU profile test returned a maximum thread score of 6,118 in balanced mode, while the overboost mode clocked at 5,507 — which was surprising. This seems to be an indication that the laptop is not sustainable with multi-threaded tasks such as 3D rendering, video production, and more. We noticed the bottom of the laptop getting warm to the touch and fans running at higher speeds while running these tests. As per the scores, the overboost mode wins in single-thread and dual-thread tests. Cinebench R23 returned a score of 11924 points and 1721 points in multi-core and single-core tests (balanced). The same test gave us a multi-core score of 13370 points in overboost mode, while the single-core score remained the same.
In Geekbench 6, the laptop returned a score of 2255 and 12004 in single-core and multi-core score tests. PCMark10 registered a combined score of 5,997 points in the balanced mode, while the overboost mode could juice out a bit more at 6,243 points. For some odd reason, CrystalDiskMark rendered low sequential write and read speeds for the first two times we ran it on the laptop. A third take gave it a good run with 5358 MB/s of sequential read speed and 3920 MB/s of sequential write speed.
Besides synthetic benchmarks, we also put the Zero Book Ultra through a rendering test on Adobe Premiere Pro. We loaded up 1080p footage with camera audio and paired it up with a bunch of small clips. This sequence had no graphics whatsoever. The balanced mode managed to export the 5-min footage in 1 minute and 24 seconds, while the overboost mode took a second less. We did not face any hiccups while scrolling through the timeline.
Gaming is not its forte, but with such a powerful processor we had to give it a go.
We ran Counter-Strike: Global Offensive with all settings set to High. It was almost unplayable for us. The game ran at a disheartening 29fps for the most part, with small spikes to 33fps. Lowering the graphics to medium allowed it to run at 50fps. We expected a decade-old game to run at slightly higher frames on such a package. And with that disappointment, we booted up Valorant.
Surprisingly, the game ran at 150fps on low settings, and the experience was smooth — as smooth as a 60hz display could offer. The laptop is not meant for gamers — you can game, but turn down the graphics slider to the lowest. Heating was not an issue for the laptop despite its form factor. Infinix has integrated ICE Storm 2.0 – a cooling system that includes two large shark fin design 65mm fans at 0.25mm thickness. As mentioned earlier, despite the thin fan structure, the laptop does not sail silently when you throw tasks at it.
Infinix Zero Book Ultra Review: Battery and charging
The Infinix Zero Book Ultra packs in a 70Wh battery and comes with a 96W Hyper Charge Adapter. The battery performed well for us under normal conditions. It could eke out a screen for around 5 hours and 20 minutes. Our usage mostly consisted of reading articles on Google Chrome with some time spent on Netflix and Disney+ Hotstar.
Overboost mode managed to milk out more from the battery, which was pretty obvious. Using the laptop in Economy mode would be ideal if you are out and about without a charger. The bundled 96W charger is not very premium, as the cables feel cheap. It takes the laptop over 2 hours to fully charge from dead.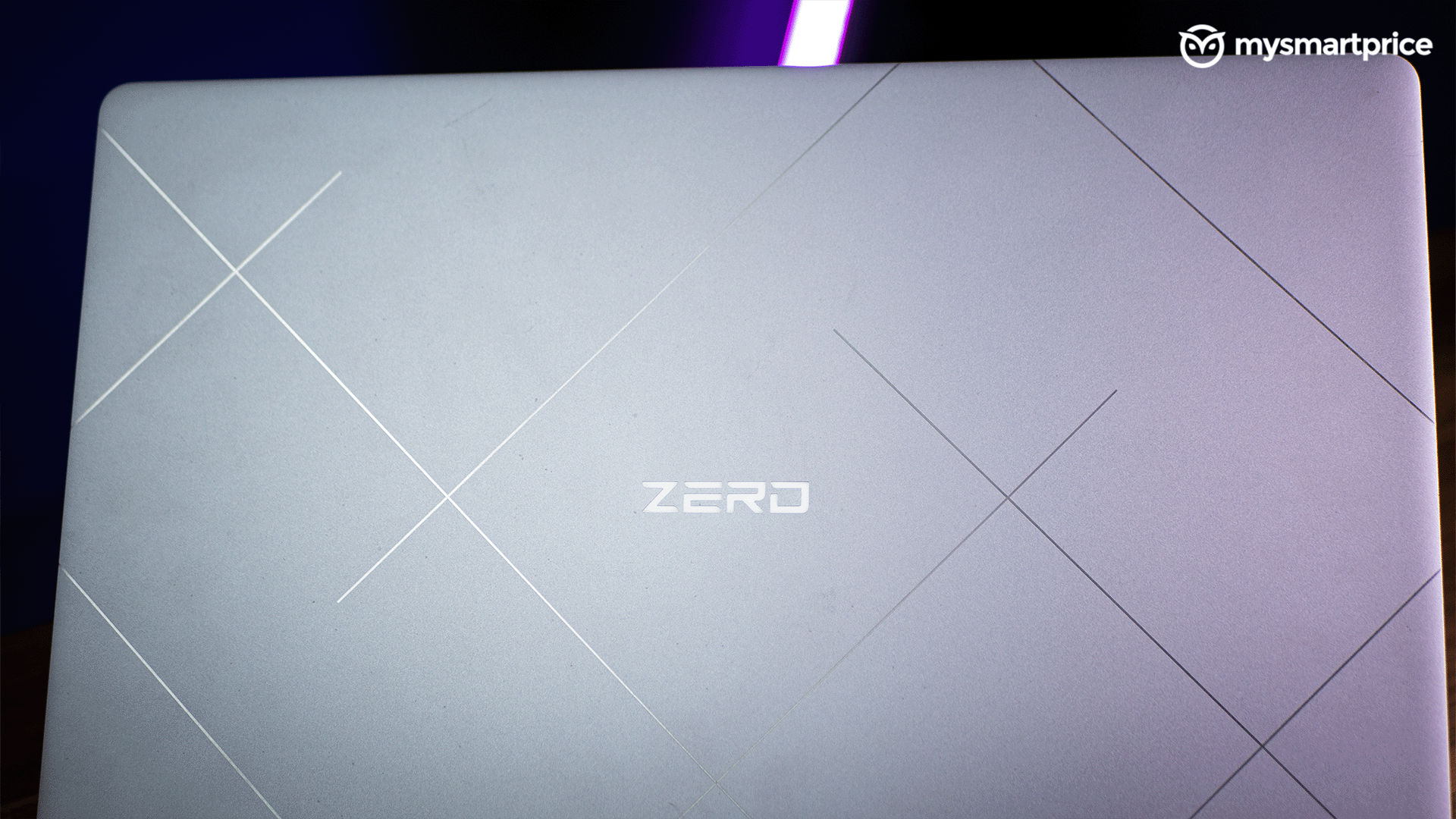 Infinix Zero Book Ultra Review: Verdict
With the on-paper specifications so rich, Infinix has nailed Zero Book Ultra's pricing. The laptop is well-built, and while it takes immediate cues from a Macbook Pro, it does not make a complete joke out of itself. The 15.6-inch display produces good colours for everyday use and content consumption. While it's not good for gaming, the powerful Intel Core i9-12900H easily eats through intensive tasks and multitasking.
Editing light videos on Adobe Premiere Pro is also possible. Besides all this, the laptop has a good and reliable battery, but charging may feel a bit slow while using the bundled barrel-style charger. The 1080p webcam is great for video conferences, but it misses out on an RJ45 port.
Nevertheless, the Infinix Zero Book Ultra is a value-for-money laptop at an asking price of Rs 89,999. This price has made it a bit hard to get as the laptop is usually out of stock on Flipkart. If you want a dedicated laptop for productivity and for running numbers through multiple Excel sheets — this one could make it to your shopping cart — try splurging a bit more money and get the upper end; however, if gaming is your priority — without a doubt, look elsewhere.
Infinix Zero Book Ultra
Rs 89,999
What Is Good?
Looks unique
Value for money
Good display and speakers
Remarkable performance
Reliable battery life
What Is Bad?
Keyboard could've been better
Trackpad can be annoying
Fans audible even with light usage
Has a bit of heft to it