Highlights
Are you eligible for Instagram blue tick?
How to apply for verification on Instagram?
Here are the answers to both questions!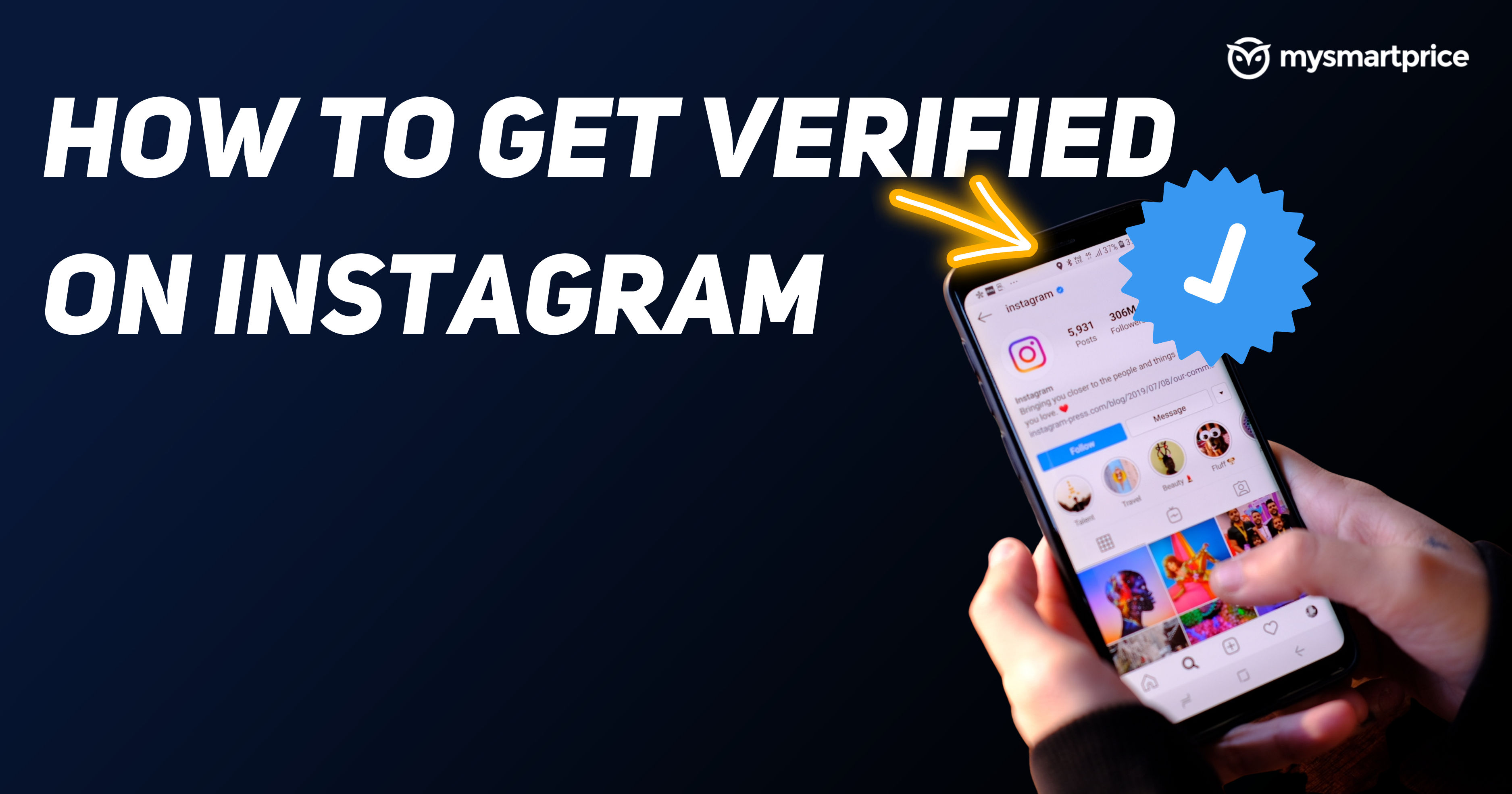 Instagram is not just a photo and video-sharing platform; with over a billion monthly active users, it is one of the most powerful tools to grow your business.
Having a verified Instagram Profile opens your business to more opportunities and is a status symbol for your personal profile. The blue tick is a sign of authenticity and authority for your profile, and it ensures increased visibility to your posts and increases your account's reach.
But how to get your profile verified or get the blue tick? Here, we will discuss an Instagram blue tick, how to get a blue tick on Instagram, who can get verified on Instagram and more.
What Is Instagram Blue Tick – Verified Badges On Instagram.
Also known as the Instagram verified sticker, the blue tick mark appears next to the profile name on Instagram. It appears on the profile page, search, comments, posts and more. It is similar to the blue ticks on other social media profiles such as Facebook, WhatsApp, and more. Twitter has gone with a different approach for the blue tick, as you can now pay to get a blue tick. With Instagram, you can't do that; you cannot pay Instagram or anyone else to get a blue tick.
The verification badge has one purpose: to show that it is an official and authentic profile. Instagram's blue tick prevents impersonation, which is why the blue tick is reserved for celebrities, brands and notable accounts.
Who Can Get Verified On Instagram?
Let's check what the requirements are for getting verified on Instagram.
Anyone can request verification on Instagram. But Instagram doesn't give a blue tick to anyone who applies for verification; it is very picky about who gets verified.
Also, Instagram doesn't give you verification just because you have a verified profile on Facebook. If you have a page with a blue tick on Facebook, you will need to apply separately for verification on Instagram. Instagram says, "Accounts with verified badges on Instagram are well-known public figures, celebrities and brands."
Instagram Verification Requirements – Am I Eligible For The Instagram Verification Badge?
So what are the requirements to get verification on Instagram? Let us take a look at the official recommendations from Instagram.
Instagram recommends you first abide by the Terms of Use and Community Guidelines. Not only that, your account needs to be:
Authentic: The account should represent a real person, registered business or entity.
Unique: The account should represent a person's or business's unique presence. Only one account per person or business would be verified, with some exceptions for a language-specific account. Instagram doesn't verify accounts about general interests, such as meme accounts.
Complete: The account must be public. And it should have a bio and a profile photo and should be active when you apply.
Notable: The account must represent a "well-known, highly searched for person, brand or entity", as Instagram mentions. Your account or profile should be featured in multiple news sources on the internet. Instagram specifically mentions it doesn't consider paid or sponsored media content as news sources for verification.
How To Get Blue Tick On Instagram?
Anyone can apply to get the blue tick on Instagram. You can apply for Instagram verification only from Instagram apps on Android and iPhone. You cannot apply for verification from a desktop or laptop. Let us discuss how to request verification from the Instagram Android app, Instagram iOS app and Instagram Lite app:
Ensure you're logged in to the account you're requesting a blue tick.
Tap the profile icon on the navigation bar to visit your profile.
Tap the hamburger menu on the top right.
Click Settings next.
Click Account.

Tap the Request Verification option.

Here, you must enter many details:

Confirm authenticity by entering your Full Name. You will need to upload a document supporting it. You can upload your government IDs with your full name, such as Aadhar or Voter ID.

Confirm notability by selecting the category where you're notable. Enter the country or region, and add the audience as optional. You can describe the people who follow your account. Next, you can also enter the other names you are known by.

Links: You can enter the social media or news article links where you're mentioned. You can add as much news on this page.


After completing it, tap the Submit button.
That's it.
Once Instagram reviews your request, you will get a notification that will let you know whether your verification application has been approved. The reply will come within a few days.
If you did not get your profile verified, don't give up after the first try.
There are many reasons your verification application isn't approved. If your application is denied, you must review your profile and check what went wrong. Find out what you can improve on your profile and what you can do to establish yourself as a noteworthy person or brand.
After making the changes, you can apply for verification only 30 days after the first attempt.
How To Increase Chances Of Getting Verified
While trying to get your account verified on Instagram, you must be aware of these mistakes that you should avoid.
Using third-party services: Don't use any third-party verification services that promise to give you a blue tick for a payment made to them.
Adding links to other social media: Don't explicitly add other social media profiles to your profile. Don't ask your followers to follow you elsewhere. Instagram might find this as a red flag.
Adding fake info on bio: You need to ensure that all the information about you on your profile is genuine.
Buying likes and followers: Don't make fake engagement on your profile by buying likes and followers on your account.
Frequently Asked Questions
1) How many followers do you need to get a blue tick on Instagram?
Instagram doesn't have any minimum requirement of followers to get a blue tick on Instagram. But it does help to have more followers on your account.
2) Can anyone can get a blue tick on Instagram?
Anyone can apply for a blue tick on Instagram. But you must follow the Instagram verification requirements to be eligible for the verification.
3) Is Instagram blue tick paid?
Instagram isn't Twitter to make blue tick paid.
4) Can I get a blue tick on Instagram with 1000 followers?
Instagram doesn't have any minimum followers requirement for getting a blue tick. You can get verified if you have 1000 followers or not.
5) Is it hard to get verified on Instagram?
You need to be eligible for verification, as we mentioned above.
6) Why am I not getting a blue tick on Instagram?
You must be eligible for the blue tick to get verified on Instagram. When you're suitable for the verification, apply for it, and you will get the blue tick.
7) I have a verified badge on Facebook. Can I get verification on Instagram?
Having a Facebook-verified page doesn't automatically give you a blue tick on Instagram. To get an Instagram blue tick, you need to apply again on Instagram.