Highlights
Instagram Broadcast Channels have been expanded globally.
Channels now support collaborations between creators.
MC Stan, ICC, and Mumbai Indians are some of the popular Broadcast Channels in India.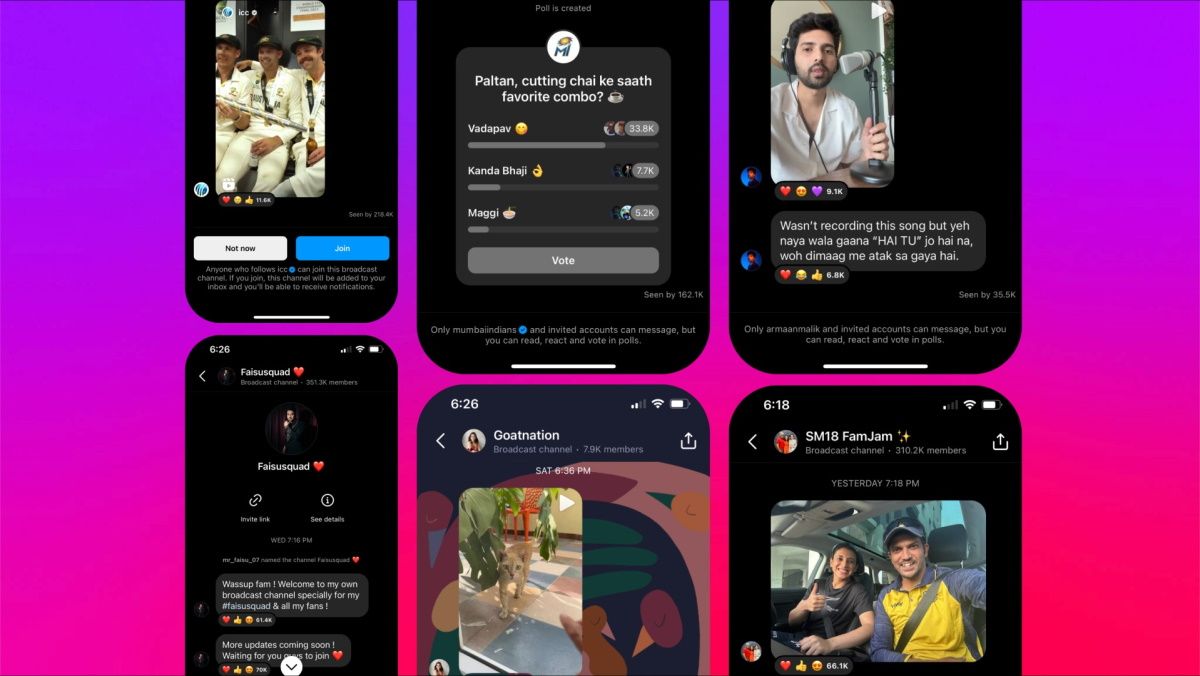 Instagram keeps experimenting and releasing features to offer creators new ways to connect with their followers. Its newest attempt at the same is Broadcast Channels which it started testing earlier this year. The team has now expanded the feature globally including India. It has also added a few new features to channels to make them more engaging.
Instagram Broadcast Channels Details
Instagram Broadcast Channels is a public one-to-many messaging tool for creators to stay connected and engage with their followers. It also allows followers a new way to stay updated about what their favourite creators are up to. Since it is essentially a broadcast feature, only creators can send messages to a channel.
Creators can connect with followers by sending text messages, photos, videos, and voice notes. They can also create polls to get feedback from their followers about anything. Followers can only react to messages sent to a channel and vote in polls. Some of the popular broadcast channels in India are MC Stan, Mumbai Indians, ICC, Smriti Mandhana, and Armaan Malik.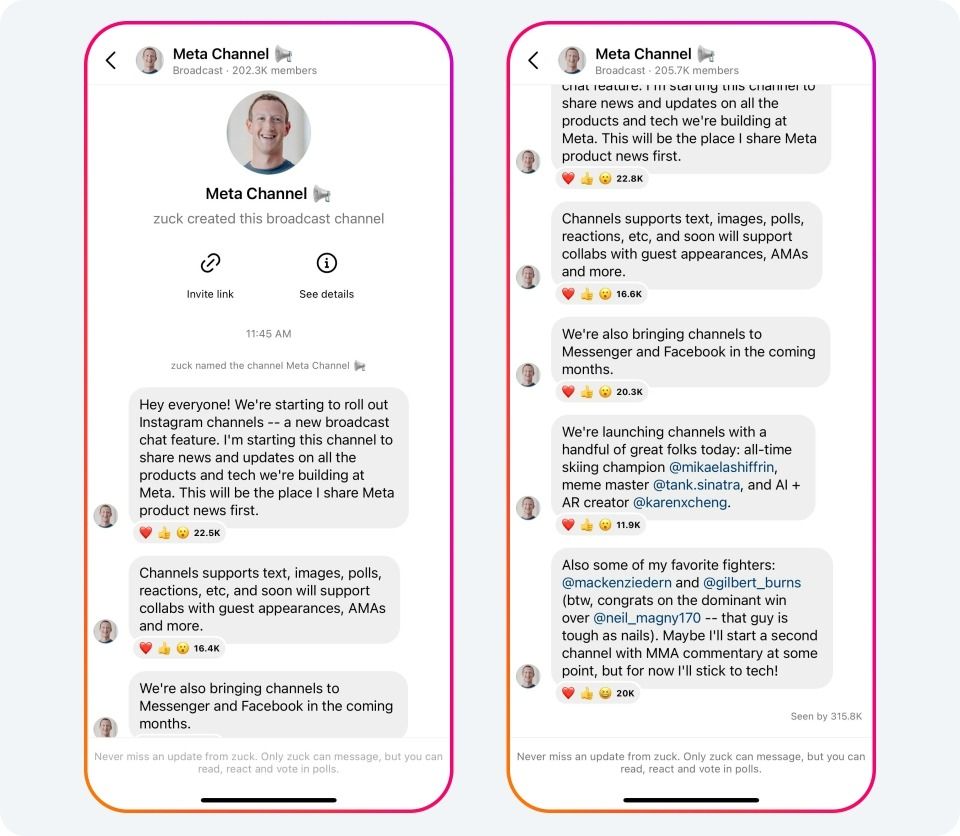 Instagram has introduced a new channel feature called Collaborators. It will allow creators to invite other creators or fans to participate in their channel. The feature is already available globally. The team is testing a few more features like creating question prompts, a dedicated channels tab, setting an expiry date and time on channels, and assigning moderators.
How to use Instagram Broadcast Channels?
Instagram says whenever a creator creates a channel, their followers will receive a one-time notification about the same. It will be up to followers whether they want to join a channel. While all channels are discoverable and their content can be seen by anyone, only channel members will receive notifications about future updates.
A member can choose to mute or leave a channel whenever they want. The default notification setting for channels is "Some" but it can be changed to "All" or "None". All joined channels will be accessible from the inbox and will appear alongside other chats.
How to Join an Instagram Broadcast Channel?
There are multiple ways a Broadcast Channel can be joined. The first one is to tap the channel sticker in the creator's story or channel link pinned in his/her bio. The one-time notification about a new broadcast channel can also be used to join.
In other related news, the Meta Verified subscription service is now available in India. It lets users buy verified badges for their Instagram and Facebook accounts by paying Rs 699 per month. The subscription is not available for Business accounts yet and legacy verified accounts will not lose their Blue tick.