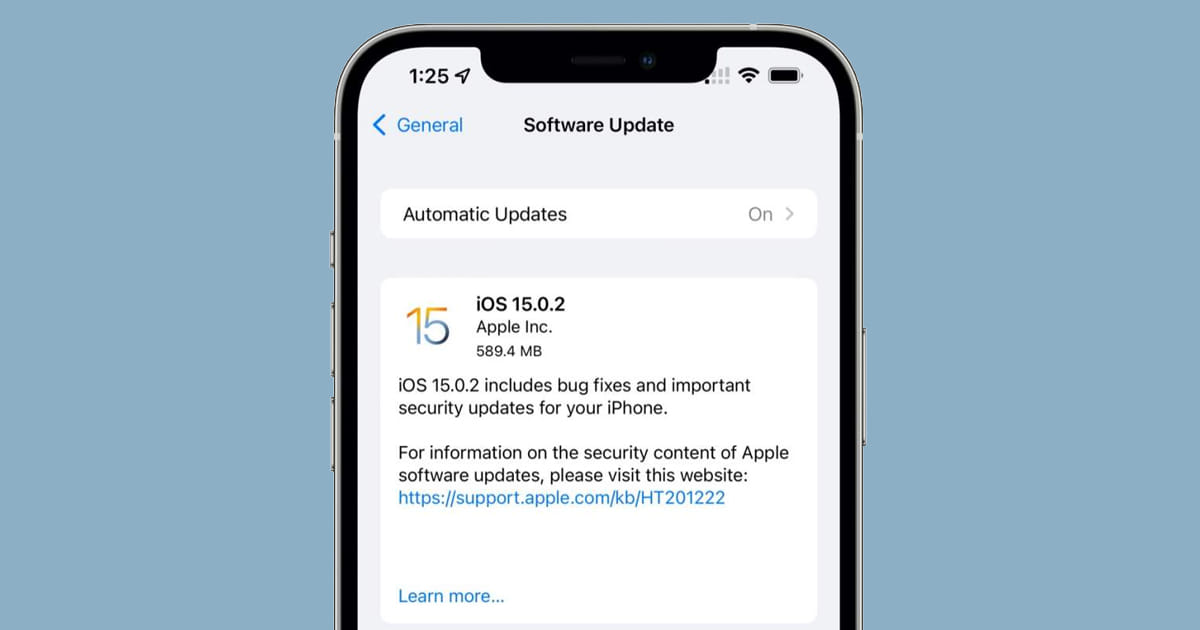 Apple has just released the latest iOS 15.0.2 update for compatible iPhones and iPod Touch. The new update comes pretty soon after iOS 15.0.1. The updates fixed a pretty weird bug that was causing photos saved to Photo Library from Messages to disappear. Apart from that, the update also fixes a few other bugs and security flaws that could be potentially dangerous.
What's new in iOS 15.0.2?
It is the second update after Apple rolled out iOS 15. iOS 15.0.1 that came a couple of weeks ago fixed an issue with unlocking an iPhone using Apple Watch. The new iOS 15.0.2 fixes some of the bugs impacting iPhone and iPod touch users. According to the release notes by Apple, the latest update fixes the bug that was causing photos saved to Photos Library from Messages to disappear when the message containing the image or the thread is deleted. The update fixes the issue where the iPhone Leather Wallet with MagSafe could not connect to Find My iPhone. The bug making AirTag disappear from the Find My Items tab has also been fixed with the iOS 15.0.2 update.
Apart from these bug fixes, Apple also fixed the issue where CarPlay would fail to open audio apps or disconnect during playback. The update also brings a security fix for a zero-day vulnerability that allowed arbitrary code execution with kernel privileges.
Also Read: Apple iPad Mini 6 Users Complain About LCD Discoloration and Distortion Issues
What's new in iPadOS 15.0.2?
iPadOS 15.0.2 is quite similar to iOS 15.0.2 in terms of the changes it brings and bug fixes. However, the update fixes the issue of being unable to restore and update the device when using Finder or iTunes. Just like iOS 15.0.2, the iPad OS 15.0.2 also fixes the zero-day vulnerability.
How to get iOS 15.0.2 & iPadOS 15.0.2?
You can download iOS 15.0.2 on any eligible iPhone or iPod Touch and in the same way, iPadOS 15.0.2 is now also available for eligible iPads. Here are the steps to update to the latest version.
Plug your device into power and connect to Wi-Fi.

Go to Settings > General, then tap Software Update.

It will show the iOS or iPadOS version that is available for your device.

Tap it, and it will start downloading.

Once downloaded, tap Install and enter your passcode to begin updating to the latest version.
If you like to receive updates and install them automatically, you should follow this guide to ensure that you don't need to check for updates every time Apple pushes a new update to iOS or iPad OS.