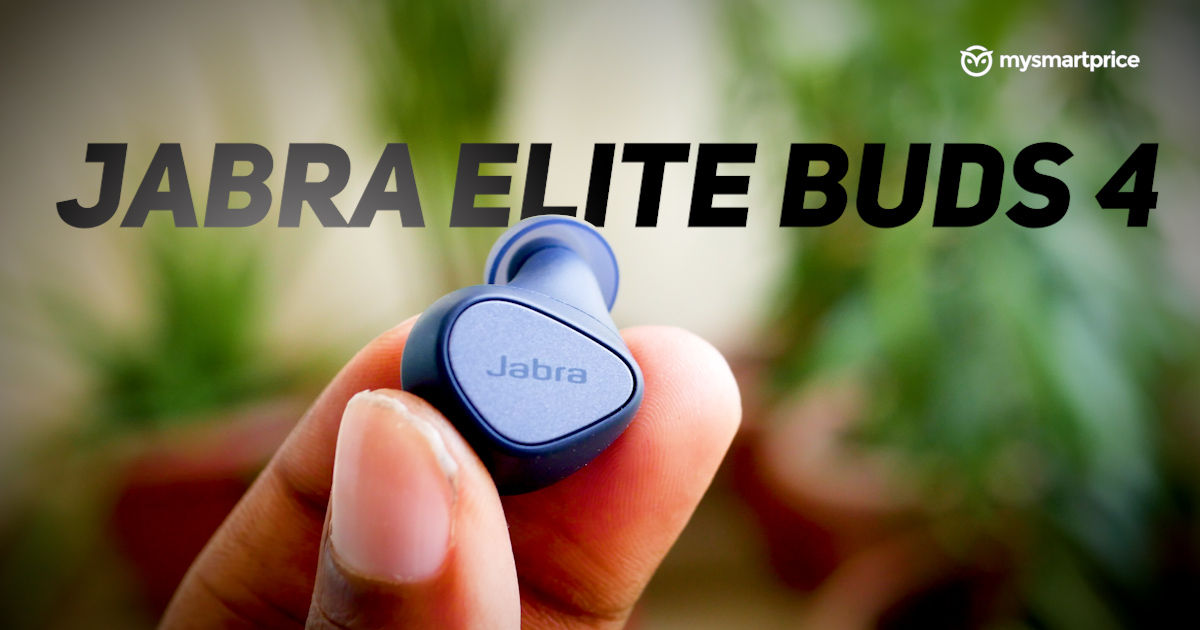 Within the last two years, India's wireless stereo (TWS) buds market has evolved to a point where ANC has trickled down to a couple of thousand bucks. But Jabra, a brand known for making quality Bluetooth audio devices, has decided not to draw too much attention towards specs with its latest Jabra Elite 4 buds. Instead, the Elite 4 want to steal your heart with the experience and simplicity they offer, except they cost Rs 5,499. Are they worth your money? Find out in our review.
Jabra Elite 4 TWS Buds Review: Design and ergonomics
The Jabra Elite 4 buds make changing tracks easier and more precise with physical buttons
The carrying case is small and pocketable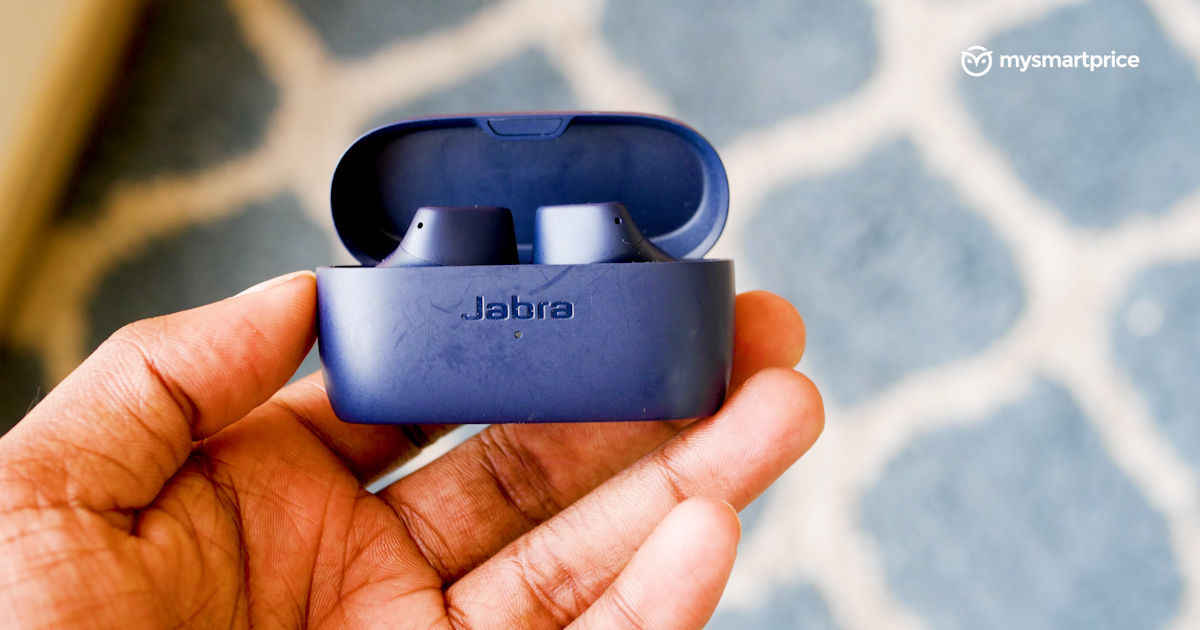 Jabra's one of those few brands that have been reluctant to add touch controls to its buds, and we can't thank our stars enough for that. It's such a refreshing feeling to know precisely when your inputs are registered with zero delays. The tactile sensation of the buttons is also absolutely fantastic; it's not so loud that it interferes with your music, and it almost never gets in the way of adjusting your buds.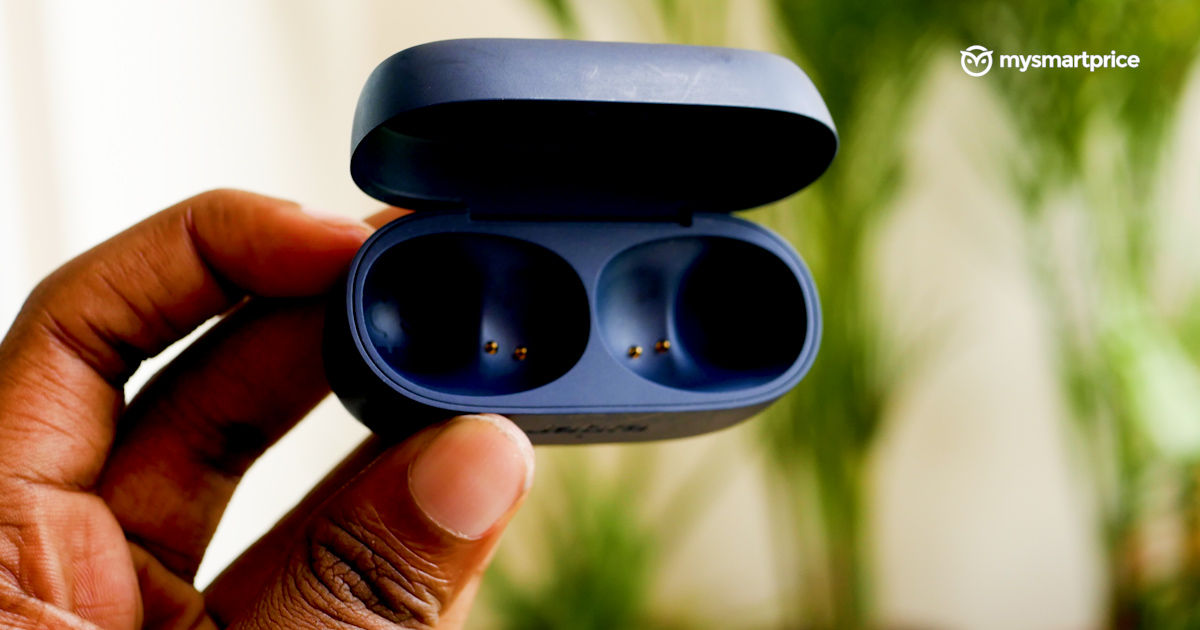 Speaking of which, the buds themselves sit deep inside your ear canal, so they seldom ever come off, even when working out. They are a bit heavy to accommodate the giant buttons on the side. Over a span of two hours, they started hurting our ears. This may not be an issue on a regular day, but if you travel a lot, you may want to think twice.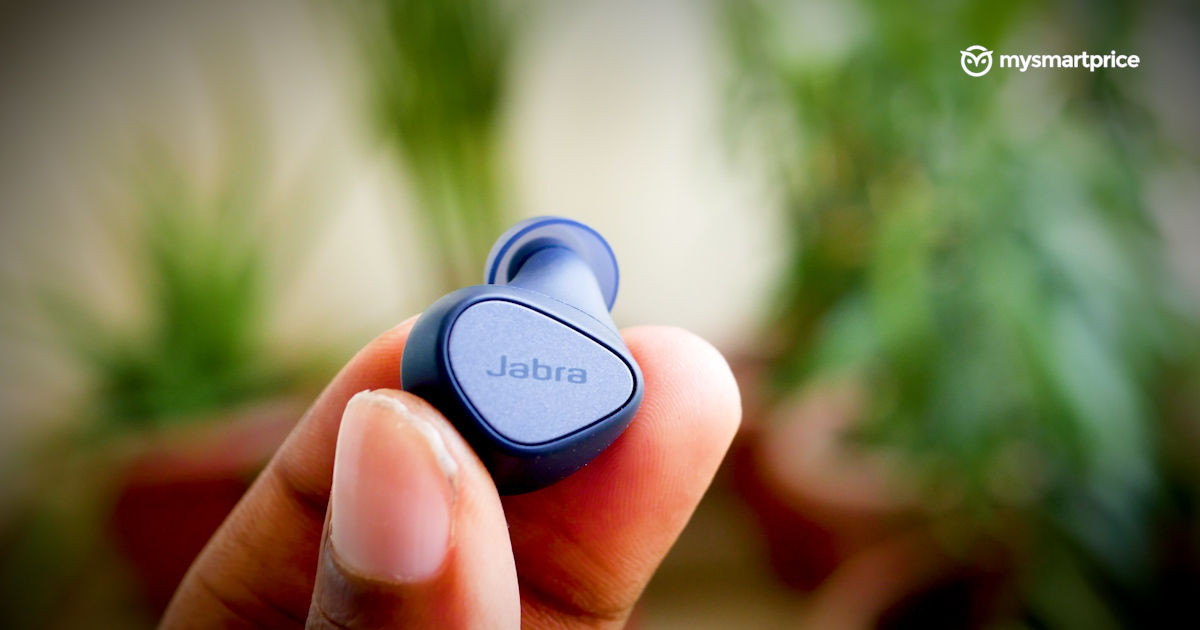 The buds sit inside a smaller-than-average case with a matte finish. The case has sharp edges but sits pretty easily within a trouser pocket. The magnets that snap the case shut and keep the buds in place are nice and strong. The case doesn't have any gaudy chrome finish on the hinge or any glossy surface, just a simple logo on the bottom, and that's that.
The Elite 4's controls are unconventional – a single tap on the left bud toggles ANC, whereas one press on the right bud pauses or plays a track. Long pressing on the right increases the volume, and vice-versa decreases it. Double tap on the right is skip track, and triple tap takes you one back. All this makes one-ear use a nightmare.
Jabra Elite 4 TWS Buds Review: Sound and ANC
The Jabra Elite 4 are driven by 6mm dynamic drivers
They offer support for Qualcomm AptX codec but skip Apple's AAC format
Getting down to the key reason why anybody would want to buy a pair of buds, the sound of Elite 4 is just… fine. These are perhaps some of the most flat-sounding buds we have ever come across, which isn't necessarily a bad thing. So, there is no shiny treble or thumpy bass here because 6mm dynamic drivers power the sound.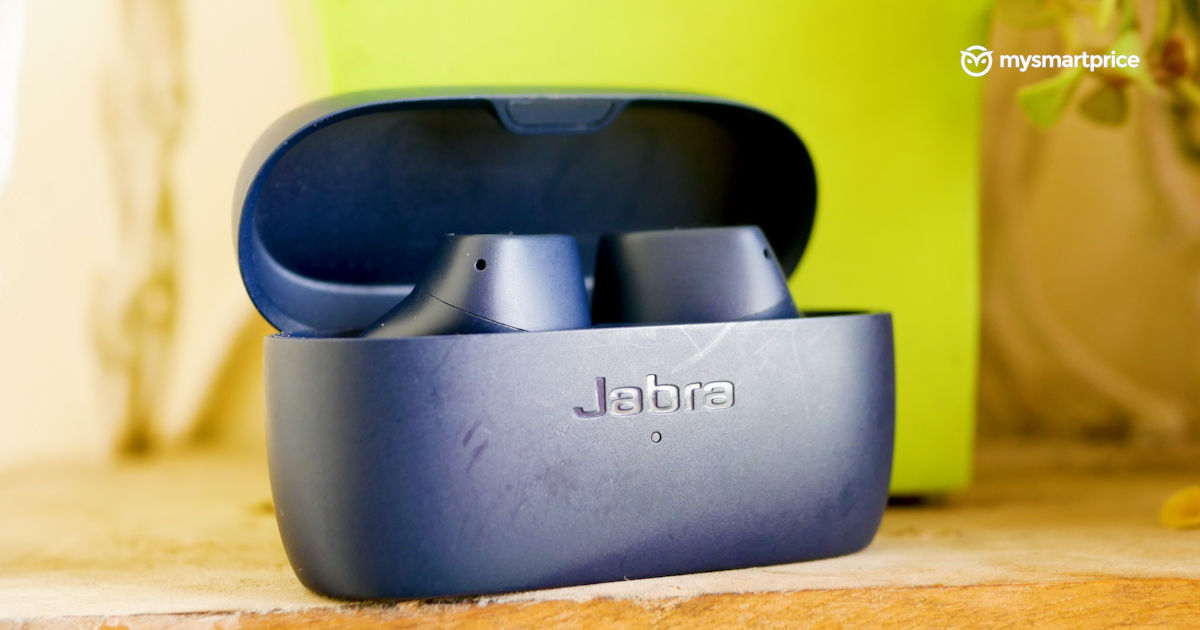 Apple users will whine a lot, though, because these buds can't play the AAC codec, which is way better than the standard SBC codec! Luckily, Jabra has included Qualcomm AptX support. Still, at this price, we expect earbuds to have LDAC or LDHC support, as has been demonstrated by OPPO's Enco X2 Buds.
These buds also feature active noise cancellation (ANC) with the help of two microphones on each of the buds. The cancellation is alright – it's not too intrusive, but that's about it. While it can drown the sound of a crowd in a metro, it's not the best choice to kill the hum of a jet engine.
The mic quality is also just alright. Because of the placement of mics, the mic has the tendency to catch some stray sounds along with your voice.
Jabra Elite 4 TWS Buds Review: App and other features
You can get granular control over Elite 4 with the Jabra Sound+ companion app
They can be connected via Bluetooth 5.2
The Elite 4 TWS buds connect to your phone using Bluetooth 5.2, so you get Fast Pair and multi-point connectivity. You can get more granular control over the buds using the Jabra Sound+ companion app. Here's the weird bit, though – there's no in-ear detection or customisable controls! What a bummer, especially at this price.
The app itself is super easy to navigate and use, granting you access to switch between ANC and HearThrough or turn them off altogether. You can also tweak the sound with a five-band equaliser and know the exact battery percentage. You can also enable Find Your Jabra here, which tells you the last registered location of your buds.
Jabra Elite 4 TWS Buds Review: Battery life
The Jabra Elite 4 takes an hour and a half to charge
Along with the carrying case, they can last about three days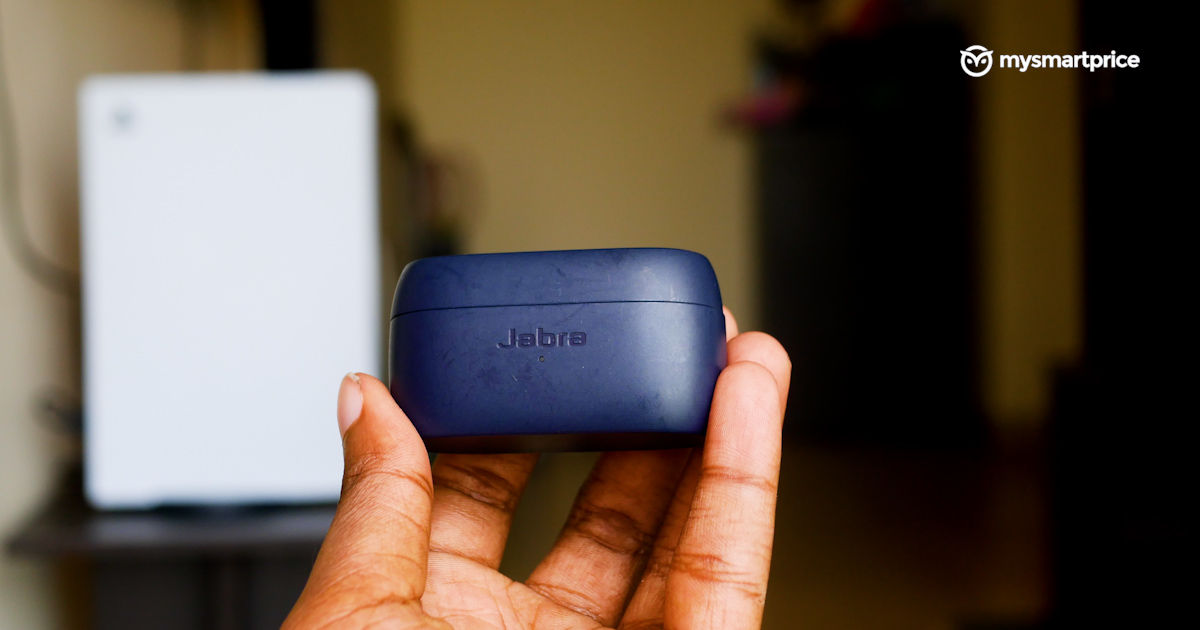 The Jabra Elite 4 can last about five and a half hours on a single charge, which is lower than what we have observed on most earbuds at this price. This is with ANC enabled, of course, so you can squeeze out an extra hour with it turned off.
Here's the interesting bit – despite the tiny form factor, the Elite 4's charging carries about three additional charges, which is shocking, to say the least. These aren't your week-long buds by any means, and charging them entirely takes an hour and a half. You can only charge them using USB Type-C, there's no wireless charging here.
Jabra Elite 4 TWS Buds Review: Verdict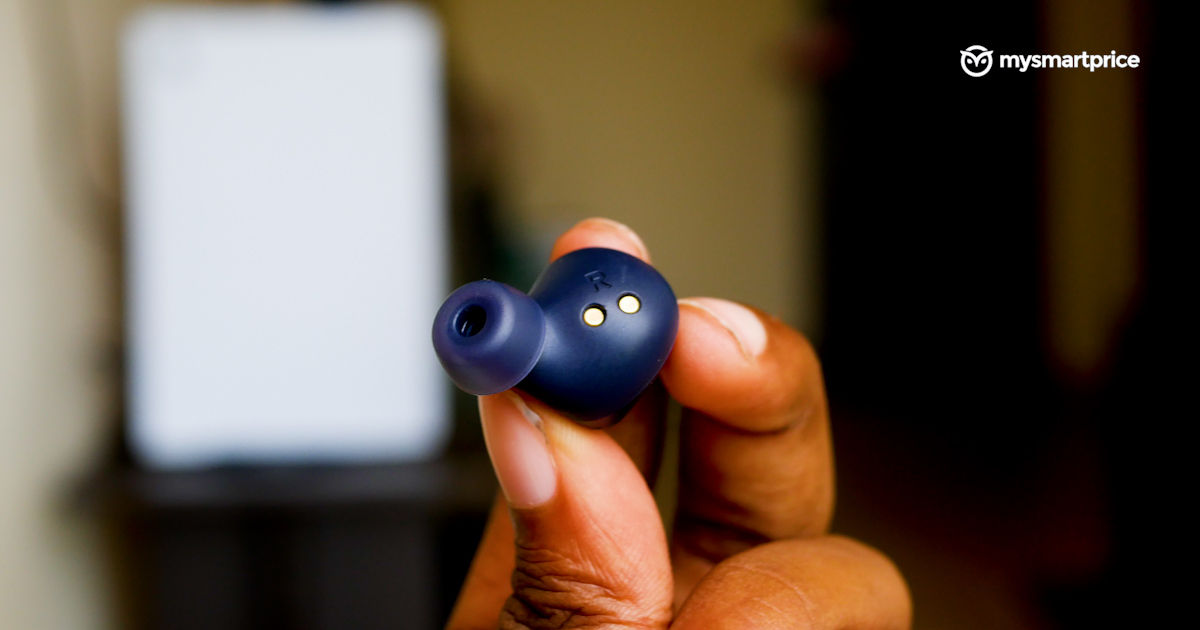 The Jabra Elite 4 will be loved by people who love minimalism – be it in looks or audio. There's not even a hint of ostentation in these buds. The flat audio profile may not be for everybody, and it may tick Apple fanboys due to the lack of support for the AAC codec.
The Elite 4 are selling for Rs 5,499 now and there are several ANC-enabled options in the market selling for much less with much larger drivers, but hey, if you are a clumsy person who fears to change or pausing a track while adjusting the fit of your buds, these are the only buds you can buy with physical buttons.