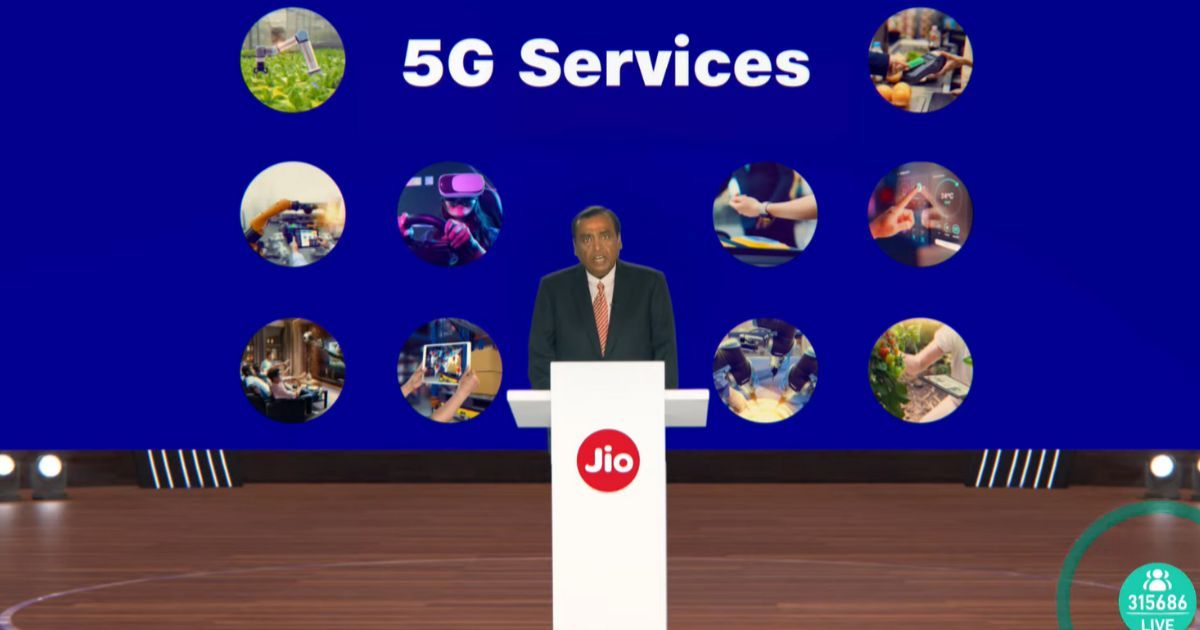 India's tech giant, Reliance hosted its 45th Annual General Meeting today in a virtual affair. The event's keynote was kickstarted by Mukesh Ambani, Chairman and Managing Director. The annual event started off with the company making some important announcements with respect to its Business and financial performance over the past year.
Jio 5G Key Highlights
Stand alone 5G architecture (SA)
No dependencies on the existing 4G network
Mix of spectrum
Carrier Aggregation
Rolling out to Delhi, Mumbai, Chennai, and Kolkatta this October
By the end of 2023, Jio 5G will be available across India in all cities, taluks, and towns
100% developed in-house by Jio engineers
The first major announcement came in the form of a 5G announcement, which is what most of us were expecting. Mukesh Ambani announced that the company has acquired the majority of the spectrum in the recently concluded 5G auction in India. Let's take a look at Jio's 5G plan, rollout schedule, and cites that will get Jio 5G soon in India.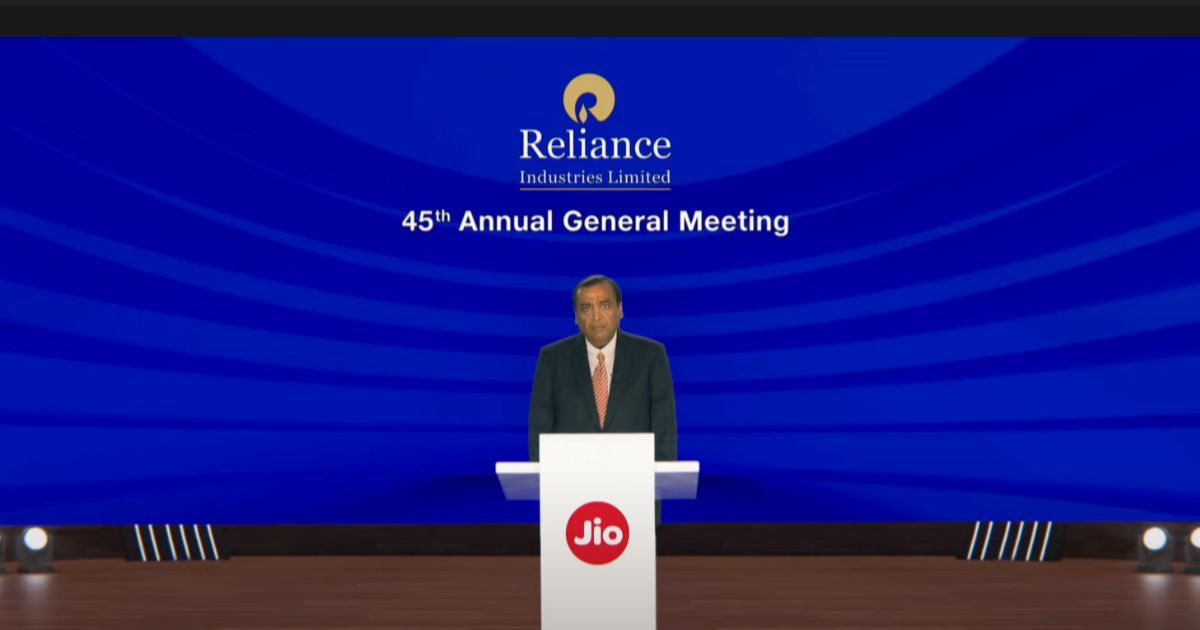 Jio 5G in India: Everything We Know So Far
Jio 5G will be available for everyone, every place and users will be able to access everything with the highest quality at an affordable price tag. Further, Jio says, the company will make use of stand-alone 5G architecture to deploy 5G across India. This also means that the Jio 5G will have zero dependencies on the 4G network.
As for the Jio 5G launch timeline, Jio says metro cities like Delhi, Mumbai, Chennai, and Kolkata will get the 5G connectivity by Diwali 2022, which is towards the end of October and thereafter every month, the company will expand to multiple places across India. By the end of December 2023, Jio says, every taluk, village, and cites of India with fiber quality connection for 5G across India.
Jio is aiming to build on the success of Jio 4G, which revolutionized the Indian network industry a few years back. The Jio 5G services will be used by 100 million homes in India, by millions of small businesses, tens of thousands of large enterprises, and billions of smart sensors and smart AIoT products.
Jio has purchased the 700Mhz 5G spectrum and it is the only operator to do so. Jio says this will help the company to get better connectivity indoors as well. Apart from this, the company has also acquired rights for the 350Mhz and 26GHz.
Since Jio has the three-fold advantage of Stand-Alone 5G architecture, the largest and best mix of spectrum and Carrier Aggregation, Jio says it will be able to offer an unparalleled combination of coverage, capacity, quality, and affordability.