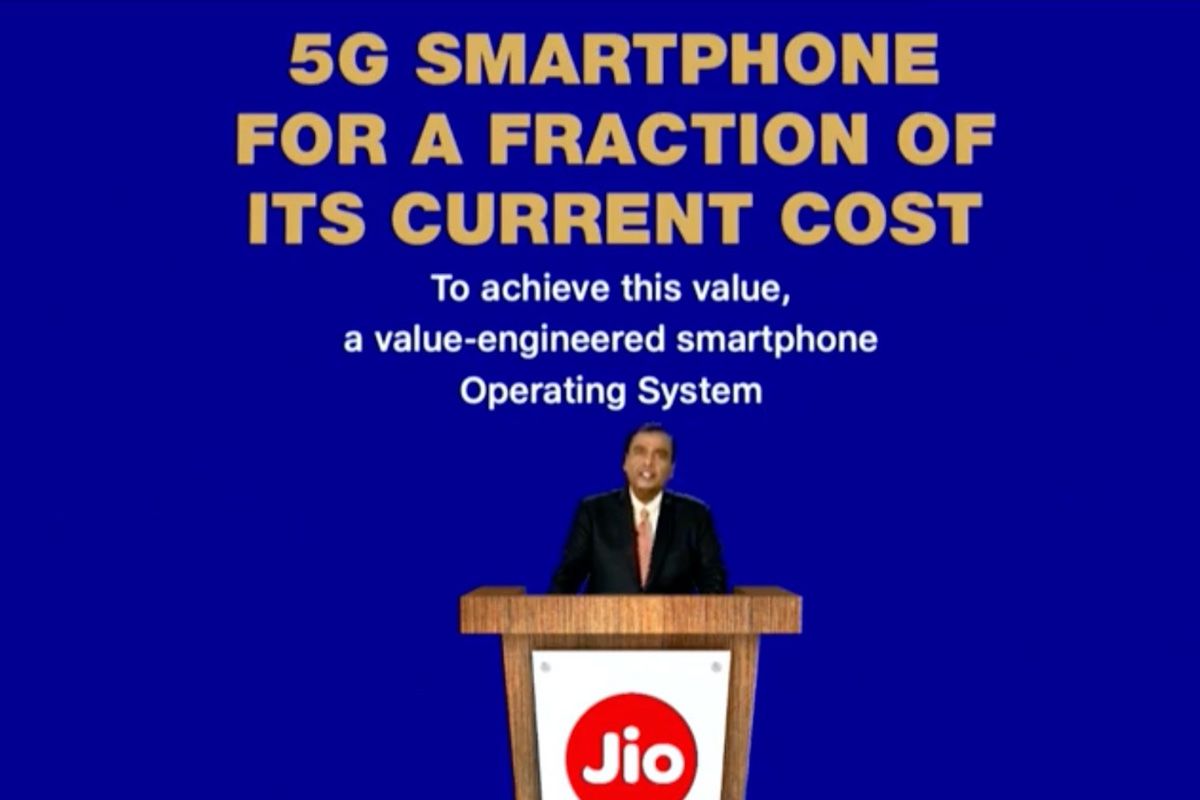 At their 43rd Annual General Meeting, Reliance Industries announced that Jio is working with Google to develop a brand new affordable 5G capable Android smartphone for Indian consumers. The move comes several years after the company launched its 4G capable JioPhones that reached more than 100 million consumers. However, with more than 300 million users in India still using feature phones, the number of people without access to 4G and 5G capable smartphones is almost the size of the entire population of the United States. Jio and Google, with this cheap smartphone, aims to bridge this gap and bring internet access to the last remaining people in the country without reliable internet connectivity.
While it is too early to talk about the handset and its specs, one thing that has been confirmed is the fact that this new device will be an affordable 5G capable device. Jio has not revealed any details about the launch timeline for this device. But chances are high that the phone will be designed, developed, and manufactured in India and should be launched sometime later this year or the latest by 2021. Another key takeaway from his speech was the emphasis on the word affordable He noted that this new smartphone would be available to consumers at a fraction of its current cost. It is highly likely that this new smartphone could be priced around the Rs 5000 mark or less when it is finally launched in the country. By the looks of it, this could spell trouble for players like Xiaomi and Realme, all of which have smartphones in that price range already.
The development of this affordable Android smartphone is part of Google's recent investment in Jio Platforms. Apart from Google, Jio has also recently tied up with Facebook and Microsoft for various digital initiatives. The 43rd AGM is also where Jio officially announced that it had laid the groundwork for upgrading its existing 4G network to 5G with completely homegrown technology. Jio said it would begin field testing of 5G networks once the 5G spectrum allocation is completed next year.