Highlights
Jio has remained the largest cellular operator in India for a year, with over 440 million subscribers.
Airtel has continued to show growth in its user base, whereas BSNL and Vi have consistently lost subscribers.
Jio is also leading the wired broadband market in India with a market share of 33.13%.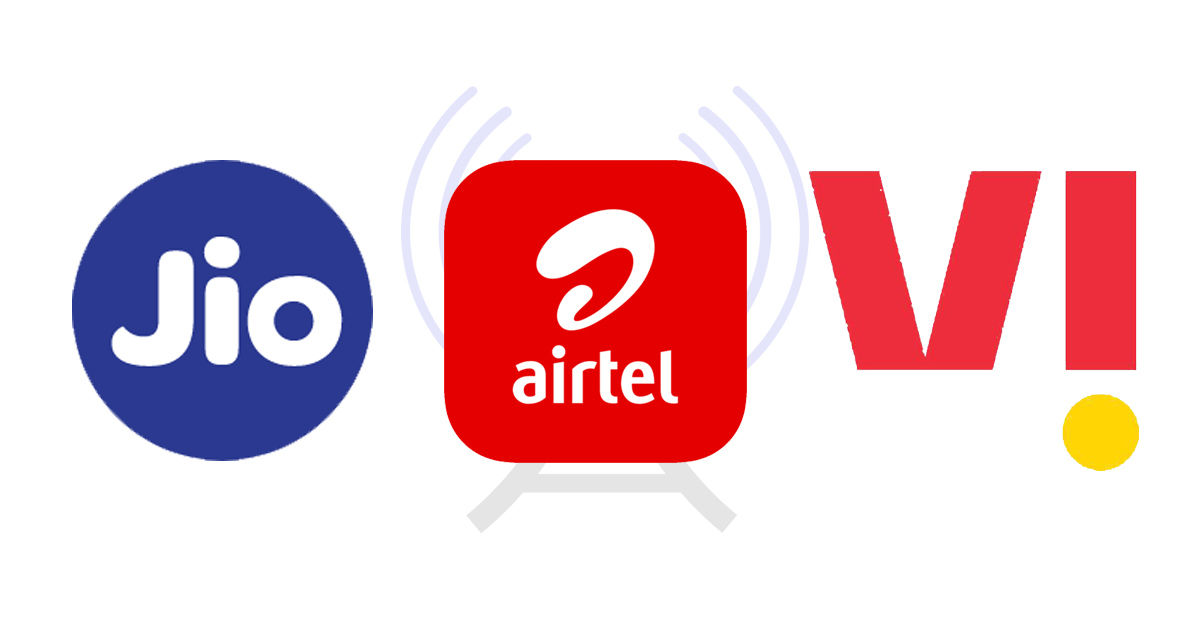 TRAI has released the monthly performance report for telecom operators in India. As per TRAI, Reliance Jio has added the highest number of new subscribers in the month of July, followed by Airtel. BSNL and Vi have continued to struggle, as both operators have ended up losing customers in the same time period.
TRAI's report also discloses the market share of broadband service providers in the country. The wired broadband market has shown more growth than wireless operators in July. Currently, Jio has the highest market share in both wired and wireless services in India.
Jio and Airtel Continue to Grow User Base, Vi and BSNL Lose Customers
TRAI has reported that Jio and Airtel are the only two operators that have added new subscribers to their wireless user base. Vi and BSNL have continued to lose subscribers for four months in a row.
As per the data, Jio has maintained its top spot as the largest wireless service provider in the country with 442.49 million subscribers, followed by Airtel with 244.41 million users. Vi currently has 124.27 million users, with BSNL at 20.87 million.

As per ET Telecom, Vi is still struggling to pay its spectrum dues, which has delayed the 5G deployment of the operator in the country. Hence, customers are moving towards Jio and Airtel, citing better network availability. BSNL on the other hand is still working to deploy 4G in the nation.
TRAI also reported that the number of Mobile Number Portability (MNP) requests has seen a rise. Since the launch of MNP services in 2010, TRAI has processed 864.76 million MNP requests. In the month of July, 11.77 million users used MNP to switch their cellular providers.
Overall, the wireless network market in India saw an increase of 2.6 million users across all service providers in July 2023. As of now, the private sector accounts for 91% market share of total cellular users in India, with the remaining 9% held by BSNL and MTNL.
TRAI also reported that the total number of wireless cellular users in India stands at 1,146 million users. However, the number of active cellular users was 1046.41 million. This means that the volume of active cellular users in India is 91.29% of the total user base.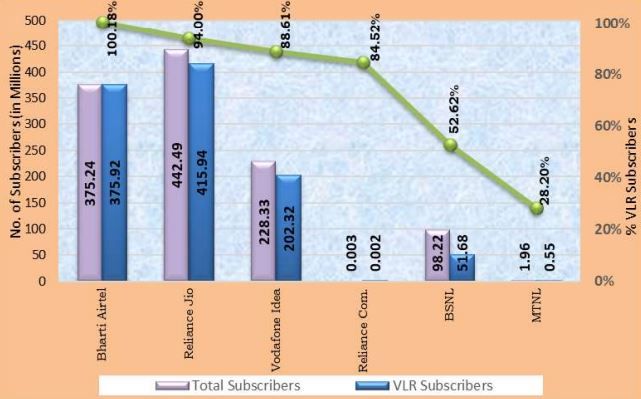 As per TRAI, Airtel has the highest ratio of active users to total users, followed by Jio. Data also shows that BSNL and MTNL only have 52% and 28% active users respectively, from the total user volume.
Jio Also Leads The Broadband Markets With Highest User Base
Apart from being the largest wireless service in the country, Jio also has the largest number of wired broadband users in India. As of July 2023, Jio has a market share of 33.13% in the broadband market with a total number of 9.4 million active users.
Just like the wireless market, Airtel is the second largest wired broadband provider in India, just behind Jio. Airtel broadband has a market share of 25.03% with 6.71 million subscribers.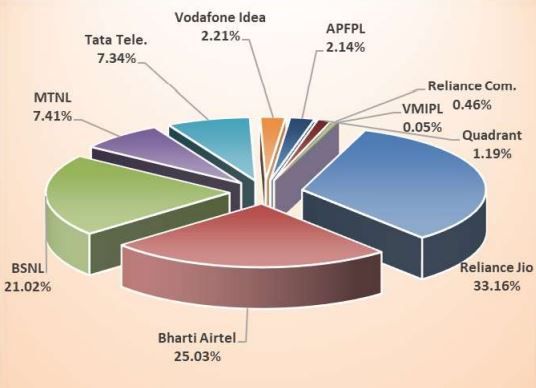 BSNL and MTNL still have significant market share in wired broadband in India, as compared to its wireless user base. BSNL and MTNL combined contribute to 28.43% of wired broadband users in India, with 3.68 million subscribers.
ACT Broadband is just behind BSNL-MTNL with 2.18 million users, followed by Hathway with 1.18 million subscribers. Apart from these top 5 broadband players, there are several other small-scale broadband services in India that contribute to the remaining 20% market of wired internet users in the country.
Jio and Airtel have also launched Fixed Wireless Access (FWA) services in India, named Jio AirFiber and Airtel Xtream AirFiber respectively. Both operators are utilizing their 5G spectrum to deploy broadband-like internet services across metropolitan cities in India.
FWA services by Jio and Airtel are expected to witness growth in the upcoming months. The easy setup process and potential speeds of up to 1 Gbps are two key reasons that can push FWA services in India, and penetrate in the broadband market.