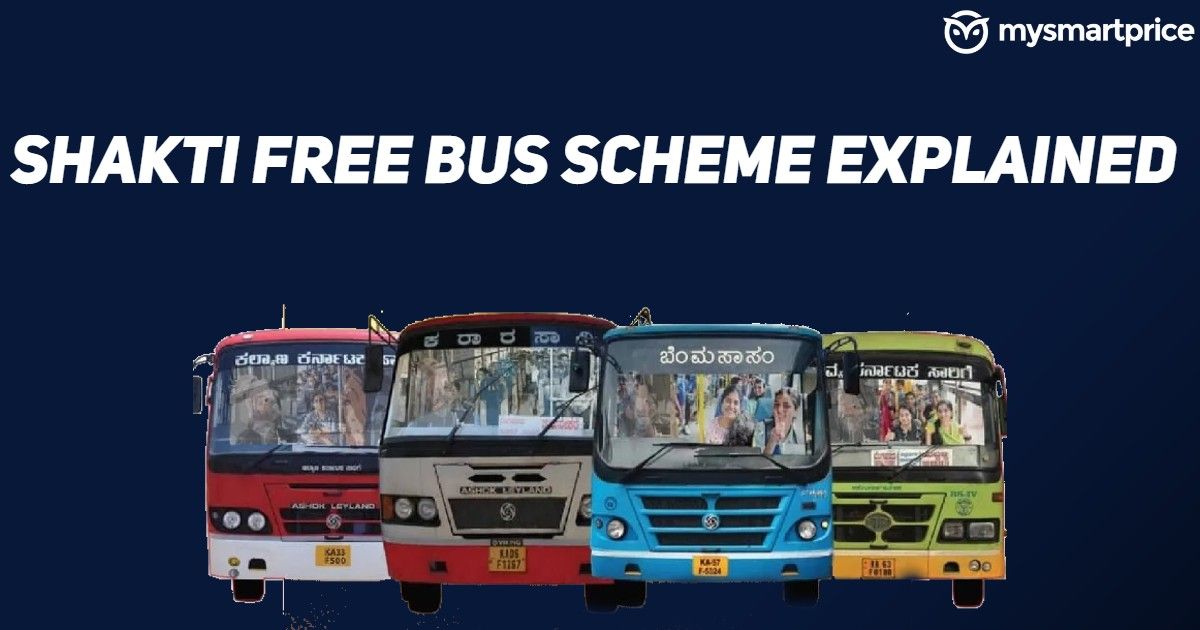 On June 11, the Karnataka state government announced the commencement of its Shakti Free bus travel scheme for women. Promised as part of one of five schemes by the Indian National Congress party in its election manifesto in the state, the Shakti free bus travel scheme is pledged as part of efforts to empower over 40 lakh women across the state to commute to work daily, without being hindered by the cost of travel to and from their workplaces. Also benefiting transgenders, the Shakti-free bus travel scheme has started off with a largely positive response, even though certain voices of criticism remain.
On this note, here's looking at what the Karnataka state's Shakti free bus travel scheme for women brings to the table, how it works, how people can make the most of it, and what it lacks so far.
How to Register for Shakti Free Bus Travel Scheme
The applications for the Shakti free bus travel scheme can be submitted online only, through the state government's Seva Sindhu portal. Here's how:
Access the Seva Sindhu portal by clicking here, or accessing sevasindhu.karnataka.gov.in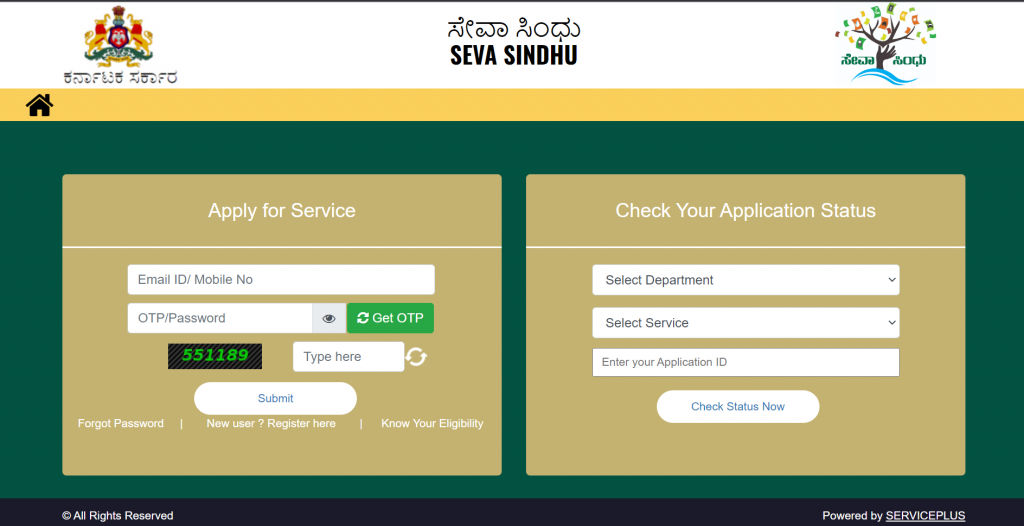 First-time users will need to click on the new user registration tab and fill in all details as asked in every step, to create an account
Once an account is created, login details will be issued and sent via email
Once logged in with these details, you will be able to see a link that says, 'Apply for Shakti Smart Card'. Click on this
Clicking on the link will take users to the application form, where you will need to submit proof of identity, as well as a photograph of yours
The accepted identification documents for women include Aadhaar, voter IDs, ration cards and electricity bills, while transgender individuals will need to further offer an additional certificate of authentication of identity to avail of the service
Complete the form based on the instructions on the screen, to get your Shakti Smart Card issued
Bus Categories Exempted from the Scheme
As stated before, a number of premium bus services operated under the Karnataka state government have been exempted from the Shakti free bus travel scheme.
The exempted services and categories fall under four state-run public transport departments — Bengaluru Metropolitan Transport Corporation (BMTC), Kalyana Karnataka Road Transport Corporation (KKRTC), Karnataka State Road Transport Corporation (KSRTC), and North-West Karnataka Road Transport Corporation (NWKRTC).
The exempted bus categories and classes are as follows:
Non-AC sleeper
Airavat (including Airavat Club Class and Gold Class)
Ambaari (including Ambaari Dream Class and Utsav)
EV Power Plus
Flybus
Rajahamsa
Vajra and Vayu Vajra
Karnataka Shakti Free Bus Travel: Salient Points
To be sure, the Shakti free bus travel scheme was already in the works and was expected to be rolled out last month — in line with discussions around the Gruha Jyothi free electricity scheme. Here's what has so far defined the scheme.
The Shakti free bus travel scheme is available to women and transgender individuals
Those availing of the service will be eligible to board and travel on non-premium category buses operated under the state government's bus services
Chief minister of Karnataka, Siddaramaiah, said in a statement earlier that the scheme will likely benefit almost half of the entire state's population
Both general and express category buses will accept Shakti travel passes from passengers
To avail the service, individuals will need to procure a 'Shakti Smart Card', or a designated travel pass under the scheme, by showing relevant government-issued identity documents
Only permanent residents or domiciles of the state will be able to apply for and avail the Shakti free bus travel facility
The scheme was rolled out on June 11, and applications for the scheme will remain open until September 11
Applications for the Shakti travel passes are to be made online at the Seva Sindhu portal, run by the Karnataka state government
Initially, until the period of issuing passes closes, passengers can avail benefits of the scheme by showing an official identity document aboard an eligible bus service
An estimated 41.8 lakh daily passengers may benefit from the scheme, as per the state government's own estimates
State-run bus service departments are now reported to be planning to procure new buses this year, to meet demand from this scheme
Bus operators will be reimbursed the cost of tickets from the Shakti scheme by the state government
On exempted buses with the Karnataka State Road Transport Corporation (KSRTC), 50 per cent of seats will be reserved for men
Number of Buses, Total Cost and Adoption So Far
According to a report on the scheme by The Hindu, the four state transport corporations combine to own a total of 23,989 buses in the state at the moment. Spread across them, a total of 1,894 new buses are expected to be procured by the end of the year.
A report by The Indian Express on June 21 said that in the first nine days since the launch of the scheme, over 4.2 crore women and transgender passengers availed the Shakti free bus travel scheme, with over Rs 100 crore worth of free tickets being issued in the first nine days itself.
Until then, June 19 set a record for the highest footfall under the scheme — with nearly 61 lakh passengers availing of the service, at a cost of nearly Rs 16 crore to the state exchequer for the day. Average footfall per day under the Shakti scheme hit 38.6 lakh passengers in the first nine days, while the state government estimated that the cost of the scheme to the state's finances would come at around Rs 4,000 crore.
Private Operator Reactions
The Hindu's report cited industry union leaders from private bus operators to have voiced concerns regarding being at a disadvantage due to the rolling out of the Shakti free bus travel scheme. Rangappa R, president of Karnataka's Private Bus Owners' Association in Shivamogga, is quoted to have said that private operators "will suffer huge losses" on busy rural routes by virtue of KSRTC running the free bus service for women and transgender passengers.
A second industry body, Dakshina Kannada District City Bus Owners' Association, is also quoted in the report to be preparing a memorandum submitted to the chief minister's office, seeking diesel subsidy to be able to compete with the state's own bus services.
Challenges and Voices Against Shakti Free Bus Travel Scheme
While most of the responses to the Shakti free bus travel scheme are positive, some have raised voices on whether mandating an online registration service — for a scheme that is largely aimed at rural empowerment of individuals who may not have access to the internet, or the literacy to easily avail the service — even makes sense.
Industry leaders have taken to social media and spoken to media outlets about emulating Arvind Kejriwal's Delhi model, where the subsidy to public transport bodies is calculated by a specialised ticket stub, and not necessarily from a specially issued pass.
Others have also questioned if the state government's online infrastructure would be able to issue over 3 crore passes within a span of three months, given the load it would put on government servers.
Other FAQs
Which cities and routes are covered under this initiative?
All urban and rural areas have come under the ambit of the Shakti scheme. These include the urban central hub of Bengaluru, as well as rural and suburban districts and areas that include Bagalkot, Belagavi, Chikkamagaluru, Chikodi, Chitradurga, Davangere, Dharwad, Haveri, Hubbali, Koppal, Madikeri, Malnad, Mysuru, Shivamogga, Vadagaon, Vijayapura and Virajpet — among others.
Are there any limitations or restrictions of using the free bus travel pass?
There are no limitations in terms of how many trips a day you can take, as long as you're travelling on a sanctioned bus, and hold a valid travel pass.
Can I use the free bus travel pass on all types of public transport?
No, the Shakti free bus pass will be applicable only if you are travelling on non-premium state government-backed bus services.
What are the timings during which the pass can be used?
There is no specified timing of the day limiting the applicability of the pass — it remains applicable as long as the eligible bus services will operate.
Can I use the pass for both daily commutes and occasional travels?
Yes, but intercity travel is exempted under it.
How has the scheme impacted women's mobility and empowerment in Karnataka?
The Shakti scheme, as of writing, has seen massive uptake, as mentioned above. Average per-day commuters under the scheme hit over 38 lakh within the very first 10 days of the launch of the service. A report by The New Indian Express said that Karnataka's state-run premium bus services have seen a passenger decline of nearly 20 percent, owing to this scheme.
Can women from other states or countries avail of this benefit if they are temporarily in Karnataka?
No, only those with a permanent registered address in the city can apply.