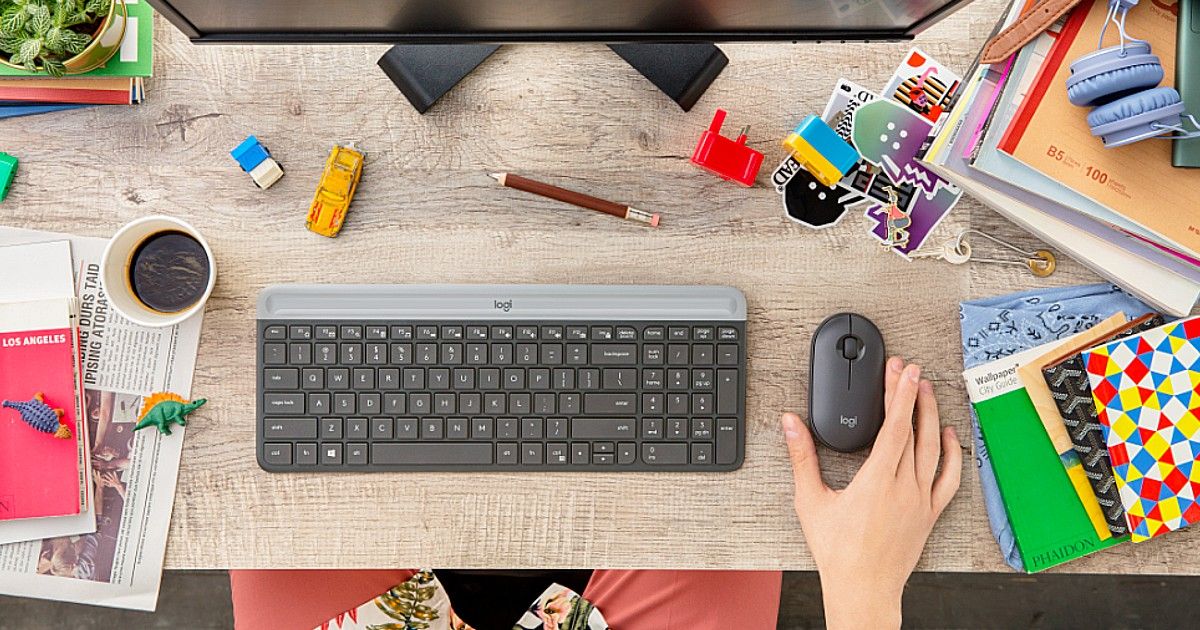 The Logitech MK470 Slim combo is here, becoming the latest mainstream wireless keyboard and mouse combo that PC users can buy in India. The combo features a wireless keyboard that Logitech markets as "ultra thin", and the keyboard also features a fairly compact design to save space – while not cramping the typing experience. The wireless mouse is also fairly compact and is likely aimed at offering mainstream PC users a light and easy pointer to use for everyday work experiences. The combo is now available for sale on Amazon India.
The Logitech MK470 Slim keyboard includes a dedicated number pad despite its compact dimensions, and visually appears to offer fairly decent key travel. This should ensure that you do not feel too cramped and your hands do not feel fatigued in long typing hours. Logitech claims that the scissor switches on the membrane keyboard offers a "whisper quiet" typing experience, which is seemingly comparable to laptops. The mouse also gets the "silent" label, and according to Logitech, offers smooth and silent mouse clicks. The combo connects through a 2.4GHz wireless USB receiver, which can be plugged into a PC to enable wireless plug and play usage.
The Logitech MK470 Slim combo also features an auto sleep feature, which will disable the keyboard and mouse to save battery life – which should ensure better longevity on each battery cycle before needing replacement. However, it is not clear if the standby mode can be configured manually, or is set to a specific preset only. The company claims that with average usage, the Logitech MK470 should be able to offer anywhere between 18 months (1.5 years) and 36 months (3 years) of usage time – which sounds fairly impressive for the lifespan of a wireless keyboard and mouse combo.
The combo is now available on Amazon India, as mentioned above, and will be available to retail at a price of Rs 4,995. This marks it as a mid-range wireless keyboard and mouse offering for mainstream usage, not geared specifically for gaming or any specialised tasks. The mouse also does not get one of Logitech's specialised ergonomic designs. The combo will be available for users to buy in either graphite or off-white colour shades.