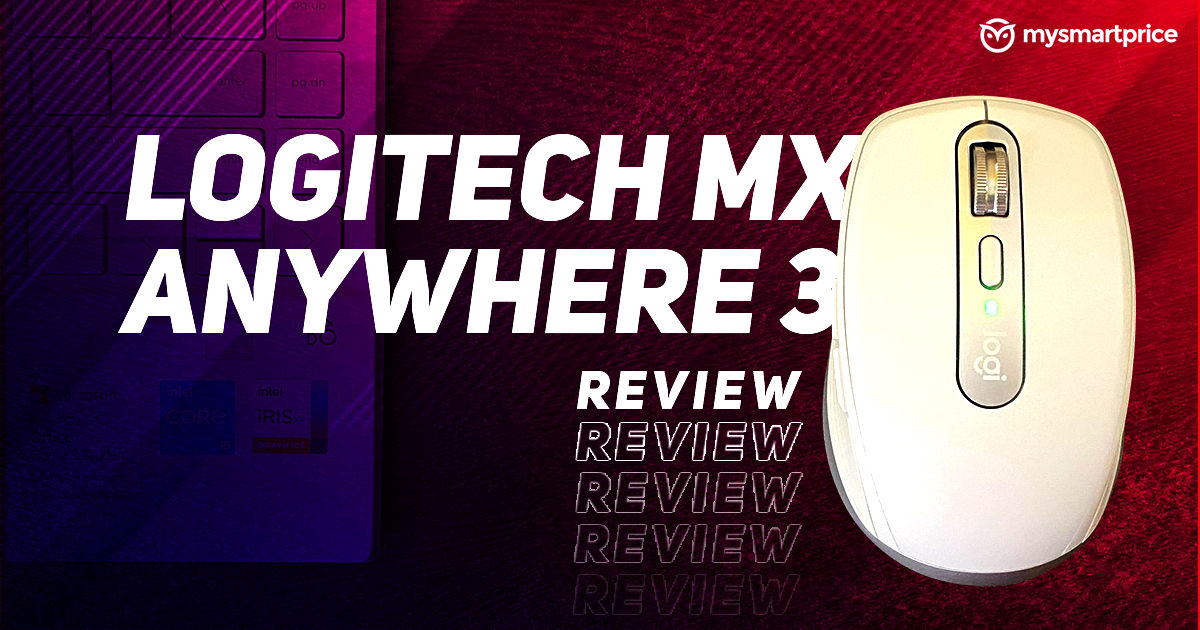 There are dozens of tiny, portable office mice available, some cheap and some expensive, but there's really nothing like the Logitech MX Anywhere 3. Those familiar with the MX Master series know about the productivity maximiser that these things are, and the MX Anywhere 3 brings all that in a portable form factor perfect for on-the-go use. You don't miss out on any of the marquee features of the lineup, and this can be used across all platforms and devices, in a way that would put other wireless mice to shame. I've been living with the MX Anywhere 3 for a month, and there's no going back. Here's my review —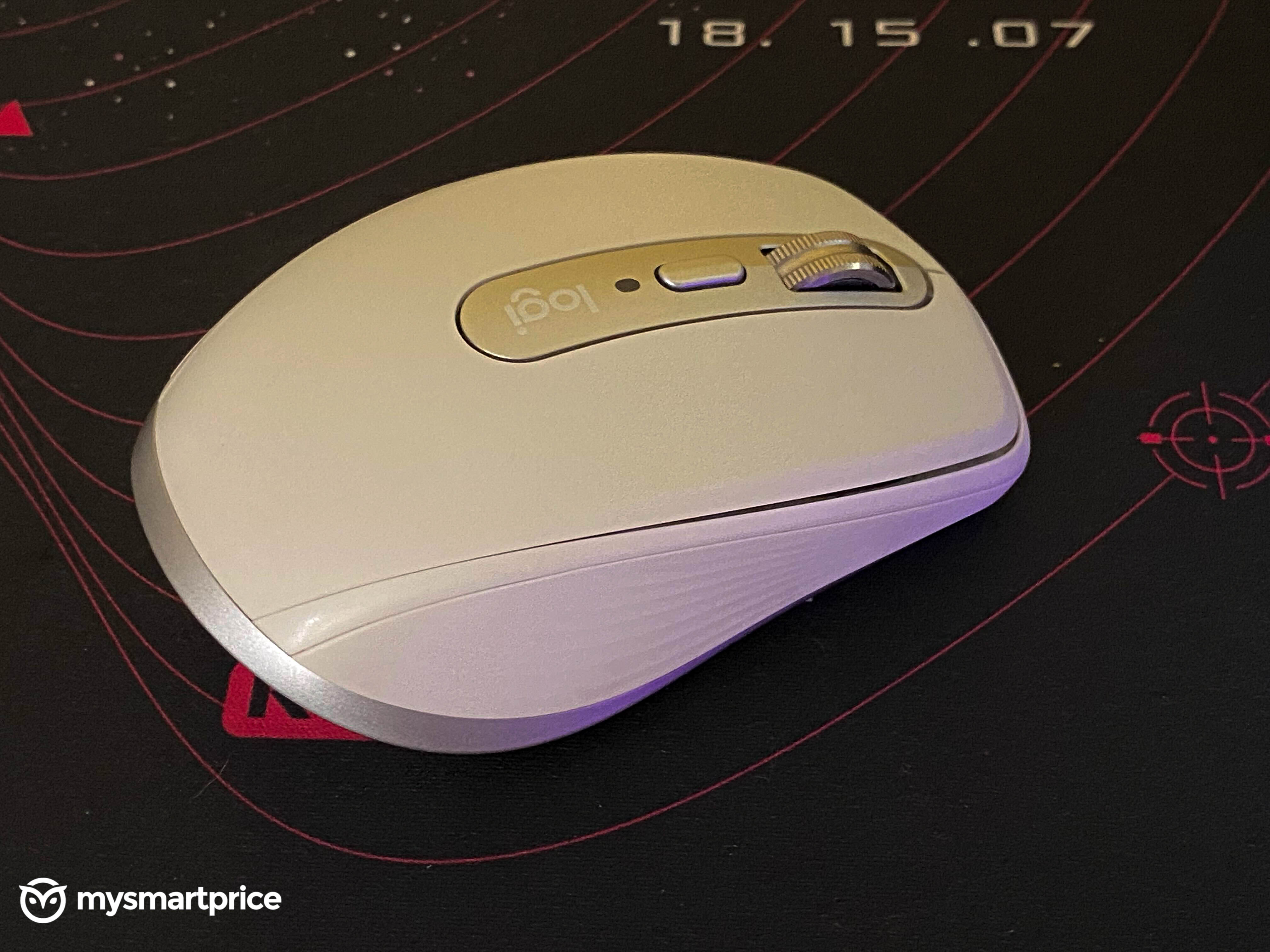 Logitech MX Anywhere 3: What's Good
The MX Anywhere 3 does much more than just point and click. It can switch between multiple devices by just moving the cursor to the edge of the screen. The feature works perfectly across Windows and Mac devices and is simply a game-changing productivity hack if you happen to constantly switch between multiple PCs like me. And not just the cursor, you can use the MX Anywhere 3 to seamlessly transfer text, images and files by just copy-pasting. Now, tell me if that isn't life-altering.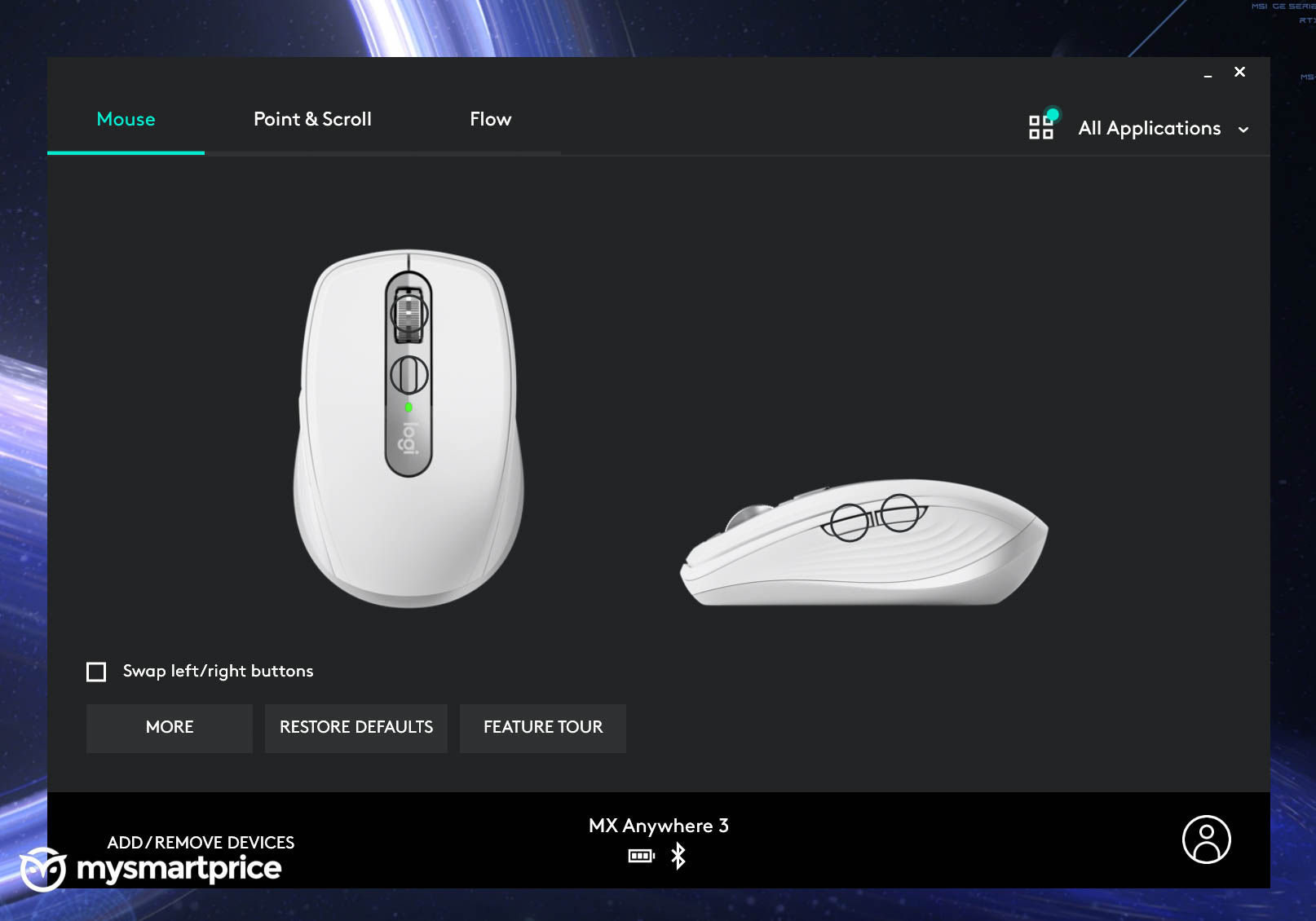 The feature works almost as its advertised. Logitech calls it Flow, and you have to enable it individually on the devices you have paired to the mouse. It takes a bit of time to jump through the hoops, but once you're set up, it's as easy as dragging the mouse to the edge of the display, to jump to another PC as if they're an extension of each other.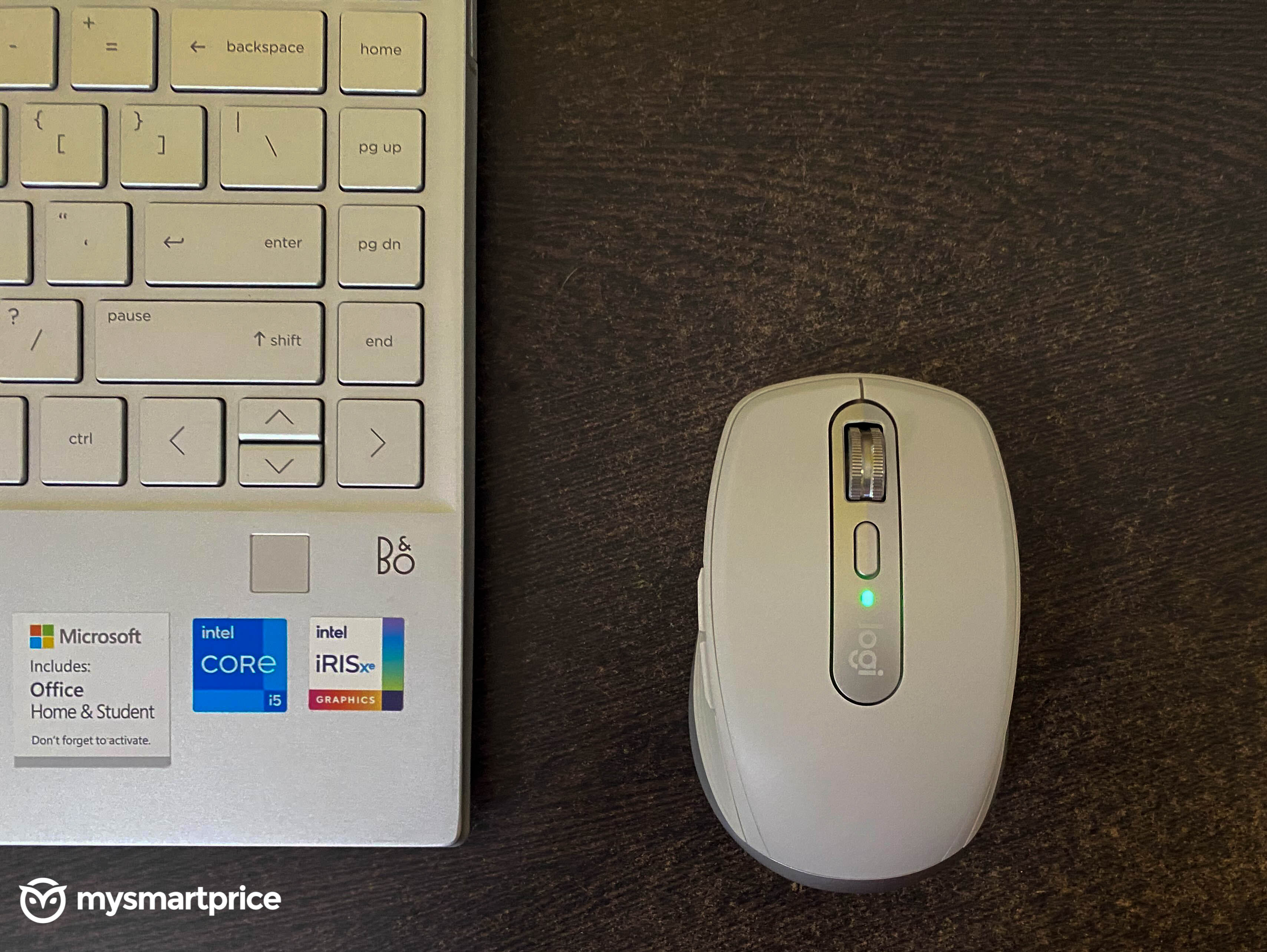 The MX Anywhere 3 also gets the flawless electromagnetic scroll wheel from the MX Master 3. Made out of stainless steel, the scroll wheel adapts to the task at hand to either scroll one step at a time with ratchet mode, or go into a freespin to let you scroll thousands of lines in one smooth scroll. If you happen to be a coder who often has to sift through thousands of lines of code, the scroll wheel is a dangerous addiction. While it lacks the horizontal scroll wheel found in the Master 3, you can hold any of the side buttons and scroll horizontally using the scroll wheel.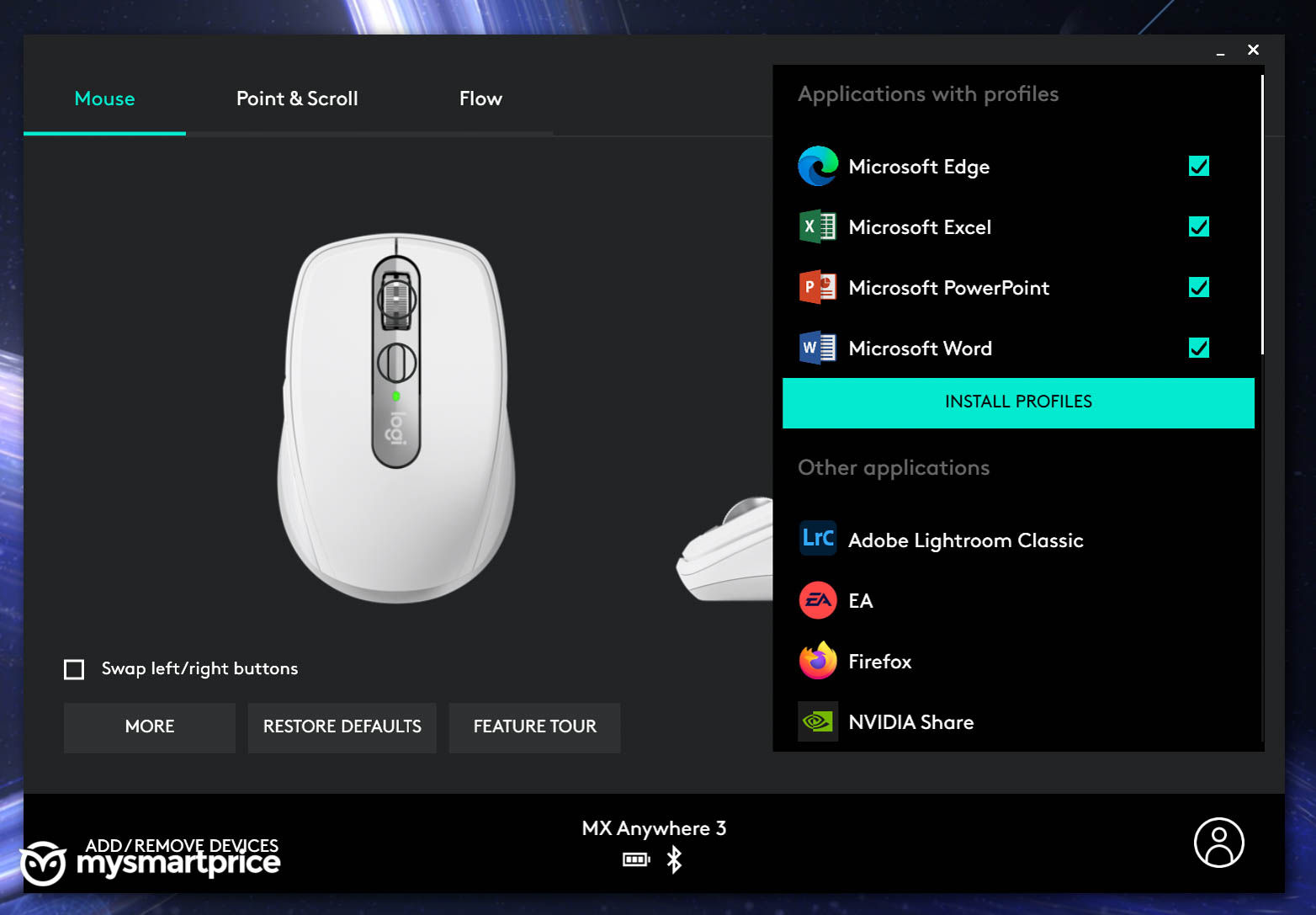 The third standout feature are the customisation profiles the mouse is configured with to work with the popular productivity apps. The mouse can be configured to switch key mappings between any software installed on the PC. There are also some preset profiles for Adobe apps, as well as Microsoft Teams and Zoom where the side buttons let you mute and unmute during a meeting.
There's also plenty of room to customise the point and scroll settings from the Logitech Options app. You can go down to as low as 200 DPI or as high as 4000 DPI, which is perfect for regular usage. Not so much for gaming.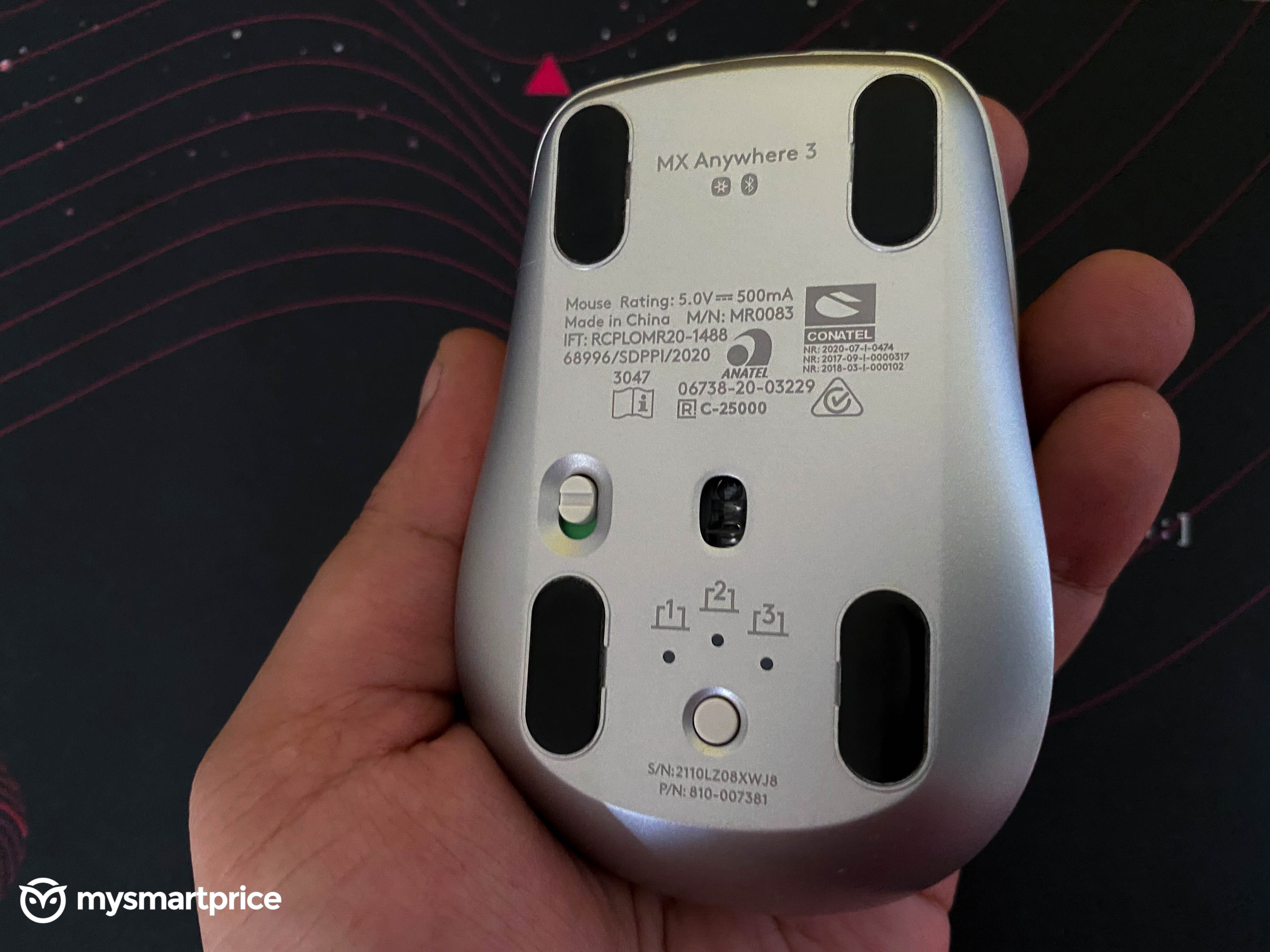 The MX Anywhere 3 lets you switch between three devices using a button at the bottom. You can use both Bluetooth or an USB Dongle to connect to devices, and it charges using a USB-C port located at the front of the mouse, just beneath the click buttons. I didn't have to charge even once during my one month of usage. Logitech claims 70 days of usage on a single charge, and three hours of usage with just a minute of charge.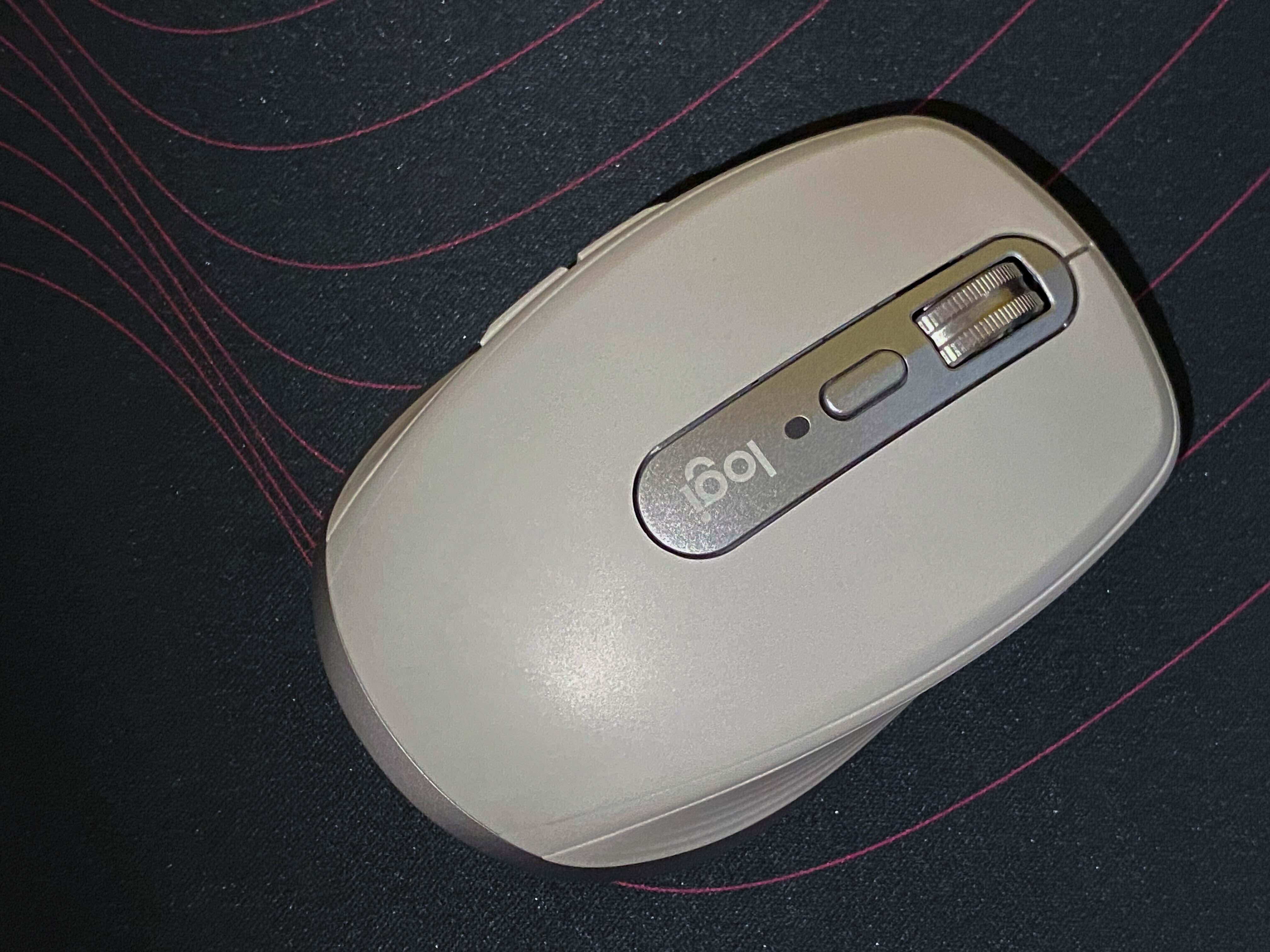 Outside of this, it's a pretty compact mouse that's a big departure from the MX Master 3 design. It has a more gentler hump and easily slips into a backpack pocket. There are grooves on the sides to let your thumb rest comfortably, and the hump adapts to the curve of your palm quite well. You get two side buttons that are programmed to go back and forward by default, but you can customise it in the Logitech Options app.
Logitech MX Anywhere 3: What's Not so Good
The MX Anywhere 3 is easily the most productive travel mouse you can buy today, but there are a few caveats to this. For one, this isn't meant for gaming. The MX Anywhere 3 can go up to 4000 DPI which is a far cry from the 16000 DPI sensitivity settings found in gaming mice. There's also a fair bit of input lag, and in general, can't really be relied upon in competitive scenarios. Having said that, it'll work just fine for casual gaming where you won't be competing with players using dedicated gaming gear.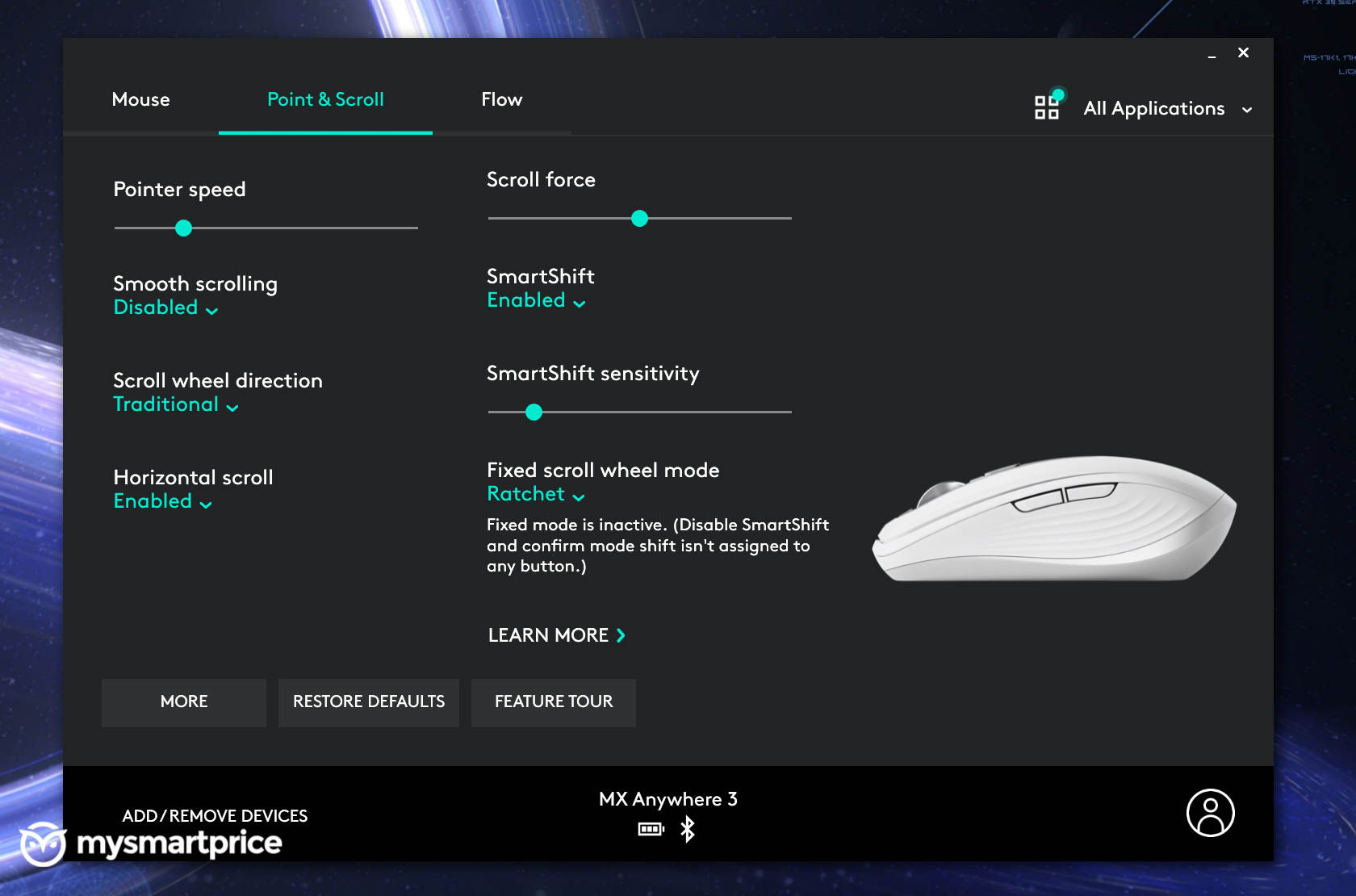 The Flow feature which lets you seamlessly flow between multiple devices can get a little irritating sometimes. Flow gets triggered even when you aren't completely near the edge, and there could be times when you just want to click at the X button on the browser page, but find yourself hovering in another device. You start to anticipate it after using it for a while, so this isn't that big of a drawback, but a point to note nonetheless.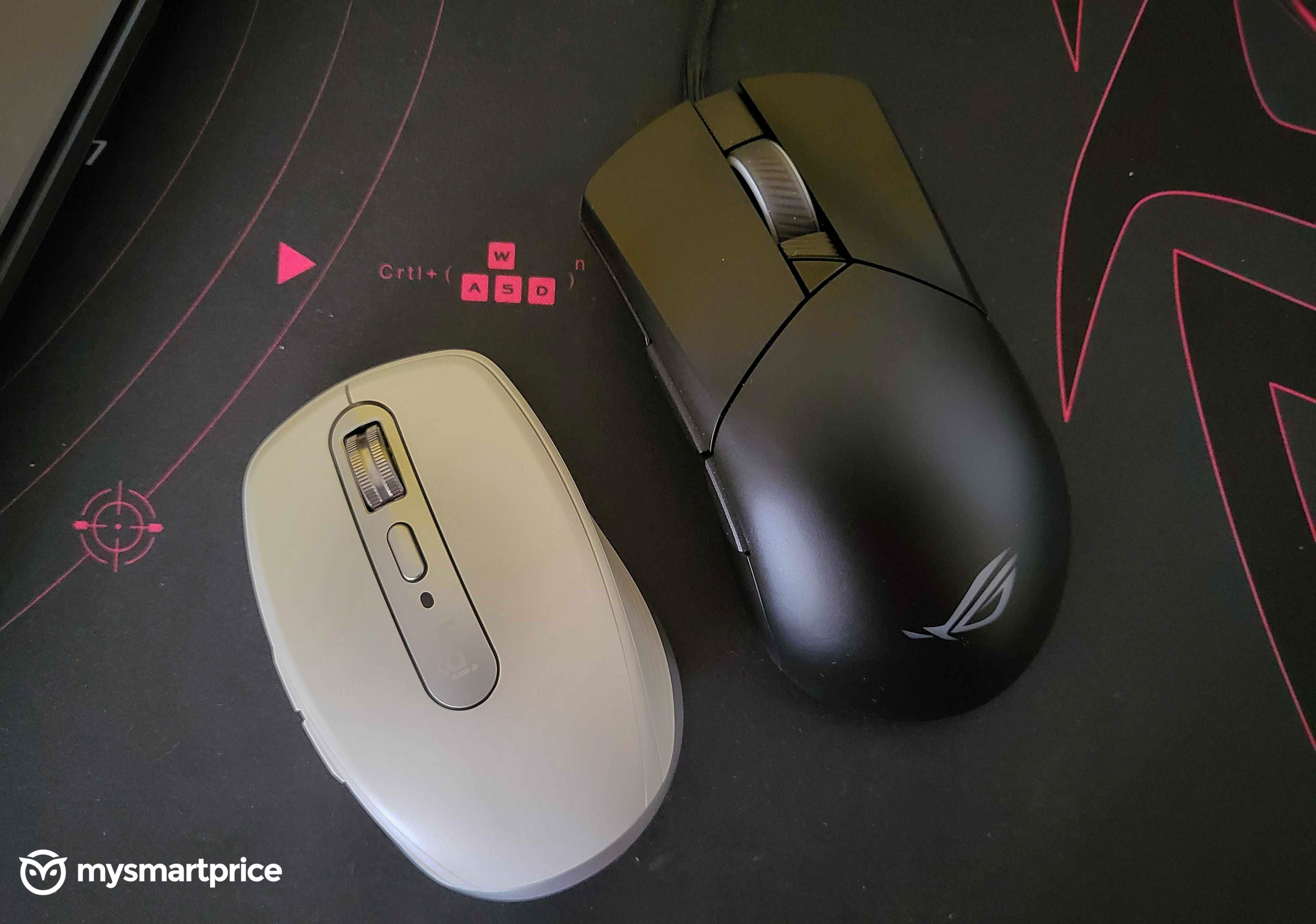 The mouse is also not meant for large hands. While I understand this is meant for travel, and not desk use, my palm did overshoot the dimensions of the mouse. That meant my wrist was resting on the surface, and not on the mouse, as is the case with full-sized options. Use it for a prolonged period of time, and your palm will start to feel tired.
It's also on the heavier side for a travel mouse, weighing at 99 grams, and there's no garage to stash the USB receiver while on the move.
The Competition
The Logitech MX Anywhere 3 is quite unique in the features it offers, but it's far from being the only innovative mouse in the Rs 5000-Rs 10,000 price segment. I'll leave out the gaming mice since this is geared towards office users, but even then you have some compelling options in the form of the Microsoft Surface Arc Mouse that has probably the best ergonomics and can be easily folded for portability. There's also the Magic Mouse from Apple, but I wouldn't really recommend the flat design since its not as ergonomic, but it's just as productive with support for gestures and works across all Apple devices. Tbh, there aren't much of a threat to the MX Anywhere 3. You'll hardly find a mouse that will let you control multiple devices so seamlessly, or let you scroll as fast.
Price and Availability
At Rs 7,995, The MX Anywhere 3 may feel quite expensive for a travel mouse, but while the click and point bit can be satiated from much cheaper options, it's these highly productive features that makes this a life-altering purchase. The mouse has been available in the market just long enough for Logitech to start rolling out occasional discounts on online stores. In fact, it's on sale right now on Amazon with a Rs 1,300 discount, and there's plenty of reasons to justify this expensive purchase.