Highlights
OPPO Enco Air3 buds are priced at Rs. 2,999
They come with Cadence HiFi 5 DSP
They feature an open ear design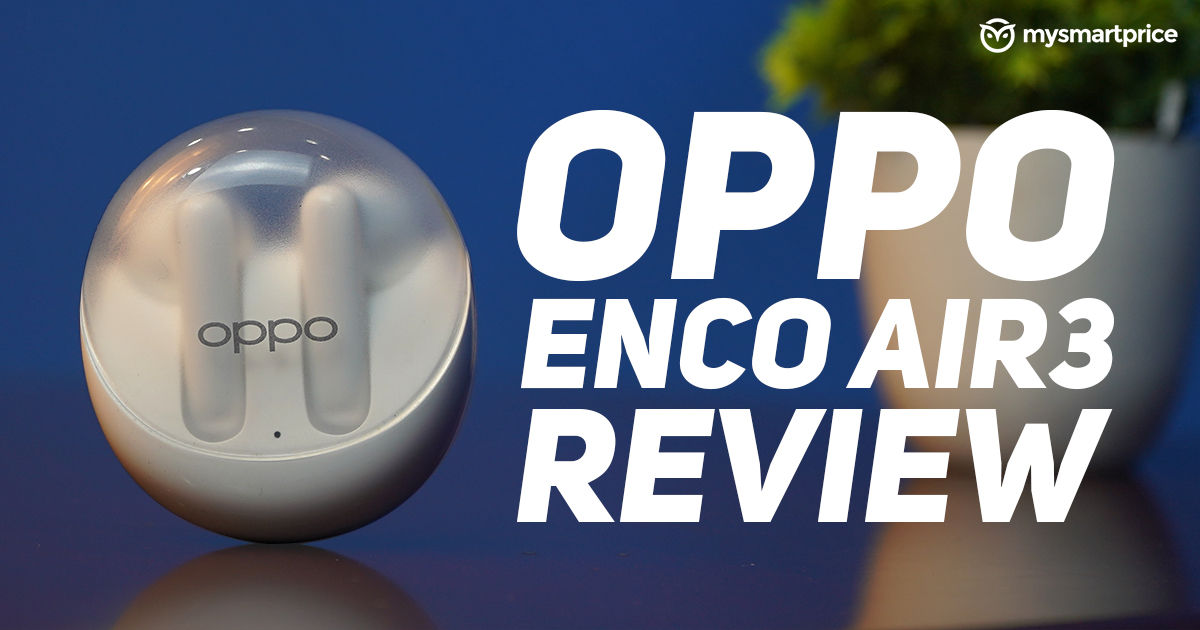 OPPO is now an established smartphone maker, but it's a little-known fact that its first product was an MP3 player back in 2005. With a rich audio equipment-making legacy, it's no surprise that the brand has also been steadily making waves in the TWS segment. Last year, they launched OPPO Enco Air2 and OPPO Enco Air2 Pro, which were regarded as value-for-money products.
But this year, to stand out from the crowd of earbuds offering similar features, OPPO has launched Enco Air3. With its unique case design, some hardware improvements and a pocket-friendly price of Rs. 2,999, it seems like a well-rounded deal, but how does it perform in the real world?
In this review, we take a closer look at what the OPPO Enco Air3 offers, including its design, sound quality, features, battery life, and more based on our usage.
OPPO Enco Air3 Review: Design

Thanks to high-quality plastic, which doesn't feel cheap to touch, the Enco Air3 looks and feels better than its predecessor. It seems like it's built to last and fits easily in pockets. It has a translucent lid that we think makes it look cool. We also like the satisfying snapping sound the magnets make while closing the case. The magnets holding the buds in the case are also strong, so there's no way they'll fall off, even if you let the lid open accidentally.
Talking about the buds themselves, they feature an open-ear design, much like Apple's classic AirPods. The lack of silicone tips may not be everybody's cup of tea, but we've had no issues in terms of comfort with the Enco Air3.
The buds have touch input surfaces, but they require precise gestures to register commands. There were times when we made the gesture to turn up the volume, but the buds just skipped the song. On the plus side, the HeyMelody app allows you to reconfigure touch gestures.
OPPO Enco Air3 Review: Audio performance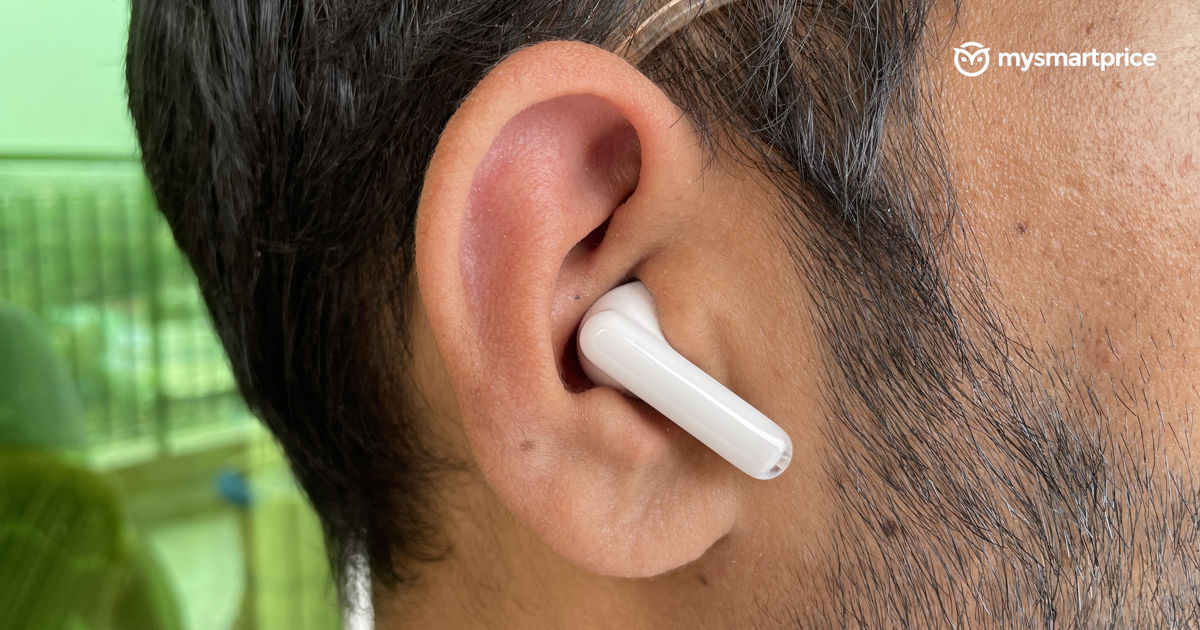 On the inside, earbuds have a 13.4mm driver and support what's only seen in premium earbuds – Cadence's HiFi 5 DSP. The latter explains the reason why the buds provide a clear but rather basic output. HiFi or high-fidelity music output is usually flat so that it can be tinkered around with an equaliser.
While listening to our favourite tracks on them, such as Danza Kuduro, Can't Hold Us and BURN IT DOWN, they have distinguishable instrumentals and vocals, but the bass is not particularly impressive.
As a user, we would have rated them higher if the bass had a bit more thump. However, for Rs 2,599, you have a perfect competitor or alternative for this product – the OnePlus Nord Buds, and we found them to have a punchier and bassier sound.
On the other hand, earbuds perform great when playing music that does not have resonance in them. Dil Kya Kare from the movie Salaam-e-Ishq is one such song – a gentle and serene track that features several instruments. Despite the lack of heavy bass or thumping beats, even the faintest sounds, like the ringing of a bell, were clearly audible. The call quality is satisfactory, and in most instances, the recipients couldn't figure out that we were using buds to communicate.
Connectivity-wise, the Enco Air3 boasts upgraded Bluetooth 5.3 technology, which is a significant improvement from its predecessor, the Enco Air2, which was equipped with Bluetooth 5.2. We were able to move around without experiencing any connectivity issues or lag while the earbuds were connected to our desk-bound Mac.
OPPO claims that the Enco Air3 has a Bluetooth range of 10 meters, which is what most buds offer.
OPPO Enco Air3 Review: Other highlight features
Using the HeyMelody app, you can tweak many things on these earbuds like sound profile, touch gesture and even enable Game Mode for low latency. But a noteworthy feature that we've not observed in other earbuds in this price range is the ability to connect to two devices simultaneously.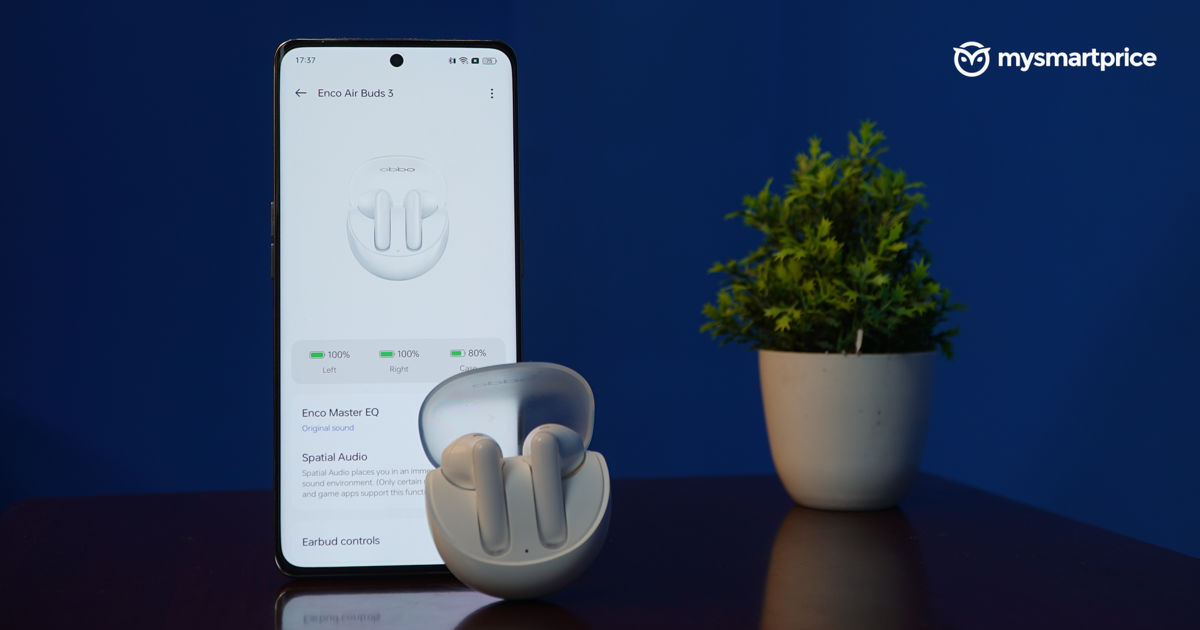 We always kept these earbuds paired to our iPhone and Mac, resulting in a seamless experience as you get with the costlier AirPods. Additionally, the app also includes a feature called immersive audio, which presents a similar experience to spatial audio but without head tracking. Although not revolutionary, we find it to be an enjoyable feature.
OPPO Enco Air3 Review: Battery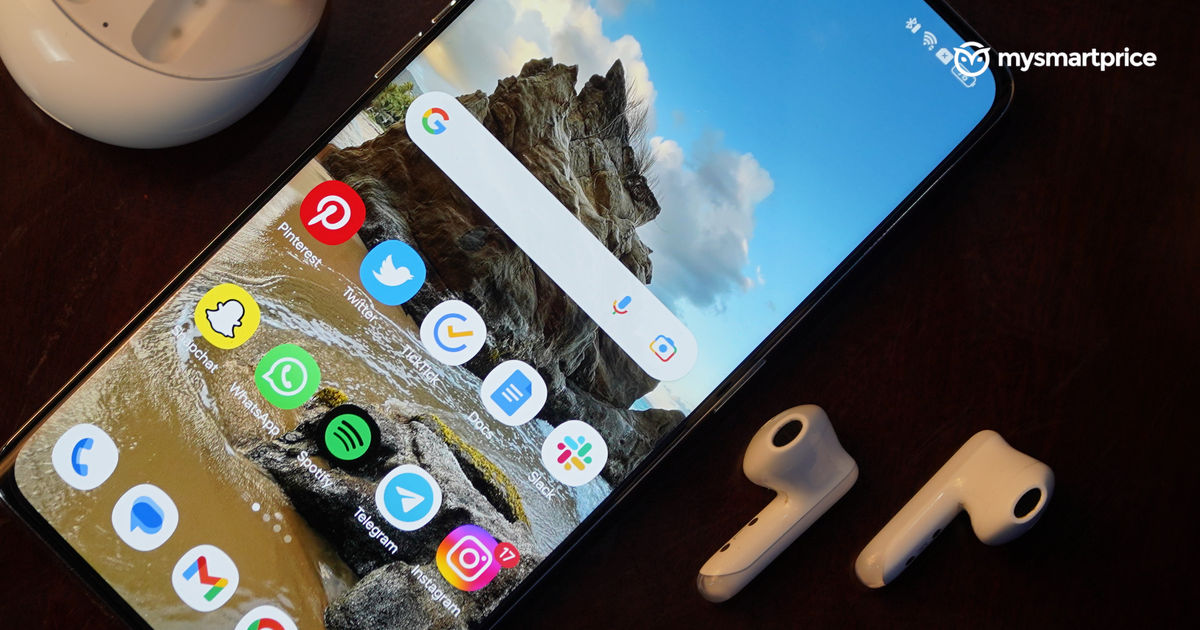 OPPO claims Enco Air3 provides a battery life of six hours on a single charge on just the earbuds and can be charged three more times using the case, resulting in approximately 25 hours of usage. In our testing, the buds could offer a five-hour battery life while connected to two devices at a time and had immersive mode enabled.
The buds charge up quickly too, and with just 10 minutes of charge, you get about two hours of listening time. There's just one way to charge, though, using a Type-C USB Cable. There's no wireless charging here, and that's alright for the price it sells.
OPPO Enco Air3 Review: Verdict

The OPPO Enco Air3 is a compelling option for those who value affordability and functionality. Users with a preference for in-ear silicone tips may find the Enco Air3's open-ear design less comfortable, and those who desire earbuds with solid bass may be a little dissatisfied with the device's performance in this area.
But for an average listener, OPPO Enco Air3 delivers a satisfactory audio experience with decent bass, if not strong, clear sound output, and added benefit of the ability to connect it with two devices simultaneously.
OPPO Enco Buds Air3
Rs. 2,999