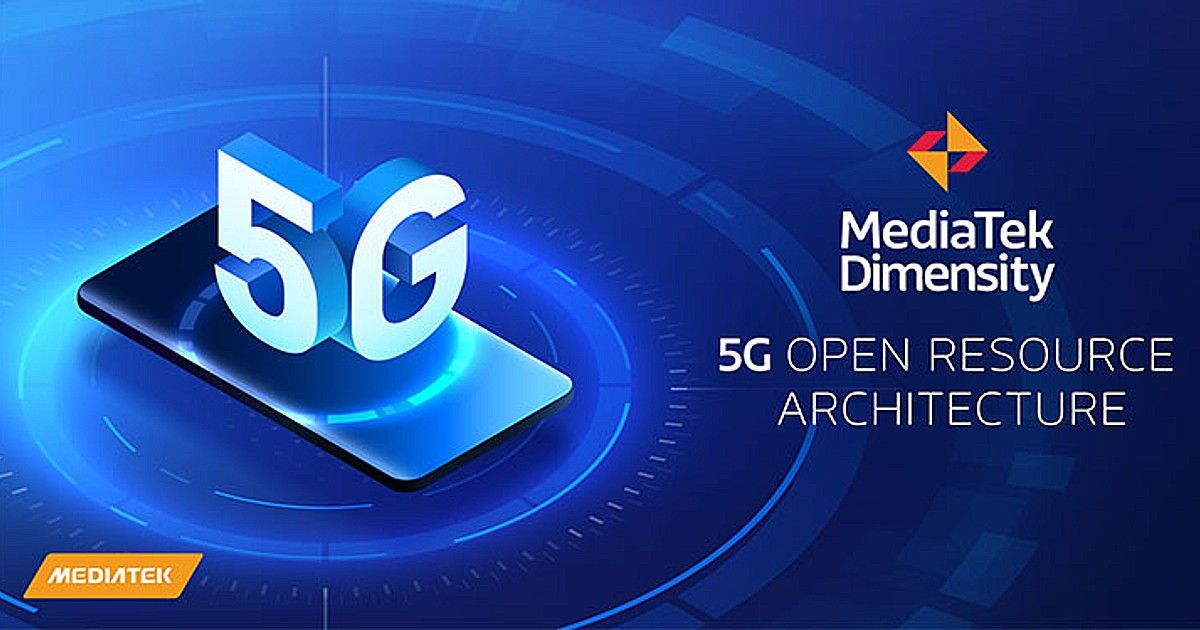 MediaTek has announced a new initiative that will give OEMs closer access to customising core features of their flagship chipset, the Dimensity 1200 5G. Called the Dimensity 5G Open Resource Architecture, the project essentially opens up all resources of the flagship MediaTek chipset for OEMs to custom tweak to their personalised requirements. For instance, a smartphone maker can now get low level hardware access to the ISP inside the Dimensity 1200, and tweak it with their custom algorithms and resources to get a highly optimised and personalised camera performance out of their smartphones.
In a press statement explaining the rationale behind the Dimensity 5G Open Resource Architecture, Yenchi Lee, deputy GM of MediaTek Wireless Communications, said, "MediaTek is collaborating with the world's largest smartphone brands to unlock customised consumer experiences that differentiate flagship 5G smartphones. Whether it's novel multimedia features, unmatched performance, brilliant imaging or more synergy between smartphones and services, with our architecture device makers can tailor their devices to complement a variety of consumer lifestyles."
Cutting through the jargon, the Dimensity 5G Open Resource Architecture sounds like a pretty neat move. OEMs typically get the processors supplied as-is from chipmakers, and build their algorithms, optimisations and services on top of the preset tech stack that the likes of MediaTek and Qualcomm supply to them. With the Open Resource Architecture move, MediaTek is essentially opening up more workings of its chipset to OEMs. This essentially gives smaller device makers who do not have the resources to build their own, custom processors to tweak sourced chips more closely.
For instance, with the Open Resource Architecture, an OEM can now choose to use their own camera algorithms instead of MediaTek's optimisations. The same will apply for other resources too, including display calibration, background AI processing, connectivity features and more.
While all of this sounds great on paper, it remains to be seen how it all works out in the real world. MediaTek says that we'll start seeing phones with its Dimensity 5G Open Resource Architecture in July 2021.