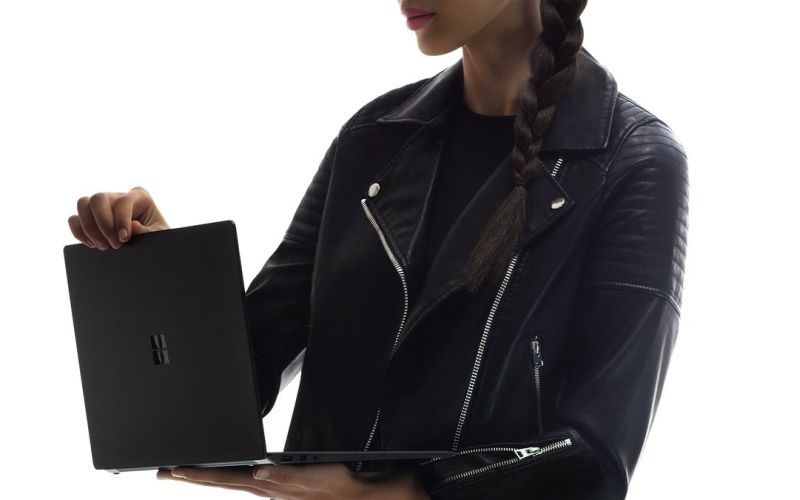 Microsoft certainly had a winner on its hands when it came out with the first Surface Laptop last year. We had been patiently waiting for an upgrade to this notebook ever since the company sent out media invites to its launch event that took place in NYC on October 2. As expected, Microsoft graced us with the Surface Laptop 2 at this event.
However, it was a bit of a let down to learn that the new Surface Laptop 2 models barely holds any noticeable changes over its predecessor other than a few upgraded internals. We had noted as such when we had managed to exclusively obtain images of the Surface Laptop 2 about a month before this official unveiling.
Interested in buying the Surface Laptop 2 but want to know if it's a worthwhile upgrade over last year's model? Read ahead for all the details you need to know about the Surface Laptop 2 before you make your final purchasing decision.
Microsoft Surface Laptop 2 Price in India
Microsoft Surface Laptop 2 price in India is expected to be Rs. 73,321. Surface Laptop 2 was launched on 16th October, 2018. Microsoft Surface Laptop comes in Platinum, Burgundy and Cobalt Blue colour options which are also priced the same. No word on the Surface Laptop's availability for the Indian market.

Microsoft Surface Laptop 2: Design
Microsoft Surface Laptop 2 - Image Gallery
Looking at the image gallery above, it becomes apparent right off the bat that there is no change in the overall design of the Surface Laptop 2 compared to its predecessor that was launched last year. It still sports a similar 13.5-inch PixelSense display, with the usual 3:2 aspect ratio Surface products are known for. The resolution is exactly the same at 2256×1504 pixels with a pixel density of 201 PPI. This is again a touchscreen that supports 10-point multitouch and works with the Surface Pen.
The new laptop features the same aluminium build, Alcantara fabric-covered keyboard and large touchpad as its older sibling. The overall weight of the device also remains the same at around 1.25kg. Even the dimensions are the same at 308.1×223.27×14.48mm.
Unfortunately, the one aspect that suffers from remaining the same here is the ports. The laptop still does not offer a USB Type-C port, let alone Thunderbolt 3. Instead, you get the same collection of USB 3.0 Type-A, Mini DisplayPort, 3.5mm headset jack, and Surface Connect port.
Microsoft Surface Laptop 2 vs Surface Laptop: A Marginal Upgrade
With the information we now have, it is quite obvious that the only major difference between the two generations of Surface Laptops is in the move from 7th Gen Intel Core CPUs to 8th Gen Intel Core CPUs. Also, the base variant RAM offering has been bumped up to 8GB on the new model instead of the 4GB found on the older variant. Microsoft did mention that the keyboard experience has been improved on the newer laptop. This should offer better feedback with reduced sound.
The choice between the newer laptop over its predecessor is not as straightforward considering the older ones can now be purchased at modestly slashed rates. If the overall Surface Laptop experience is something you fancy, then you can go ahead and make the choice based on how much you are willing to spend.
How Much Will The Microsoft Surface Laptop 2 Cost?
| | | | |
| --- | --- | --- | --- |
| CPU | RAM | Storage | Price |
| Intel Core i5 | 8GB | 128GB | $999 |
| Intel Core i5 | 8GB | 256GB | $1,299 |
| Intel Core i7 | 8GB | 256GB | $1,599 |
| Intel Core i7 | 16GB | 512GB | $2,199 |
| Intel Core i7 | 16GB | 1TB | $2,699 |
The pricing of the new Surface Laptop 2 isn't too far off from that of last year's models. The base variant with its Intel Core i5 8th Gen paired with 8GB of RAM and 128GB of storage has been priced at $999. A storage upgrade to 256GB will cost $1,299.
The Surface Laptop 2 variant with an Intel Core i7 8th Gen will start selling for $1,599 and will offer 8GB of RAM with 256GB of SDD storage. Pairing this CPU with 16GB of RAM and 512GB of storage space will set you back by $2,199. The top of the line model with 1TB of SSD storage will cost a whopping $2,699.
Pricing for other markets is yet to be revealed.
When Will The Microsoft Surface Laptop 2 Go On Sale?
Microsoft hasn't provided the exact specifics for when the Surface Laptop 2 will be available for purchase internationally. In the US, however, pre-orders commenced immediately after the laptop was announced. Shipping and sales of the notebook shall begin from October 16. If you are in markets like India, expect the Surface Laptop 2 to be delayed by at least a few months going by the company's track record.
Microsoft Surface Laptop 2: What Colours Could It Be Offered In?
The Surface Laptop 2 will be available in a new colour option called Black which replaces the Graphite Gold variant offered for the older model. The Cobalt Blue, Burgundy, and Platinum options will still be offered. Do note that not all colour options will be available for every single CPU + storage combination. Microsoft also mentions that the available colour options will vary depending on store and market region.