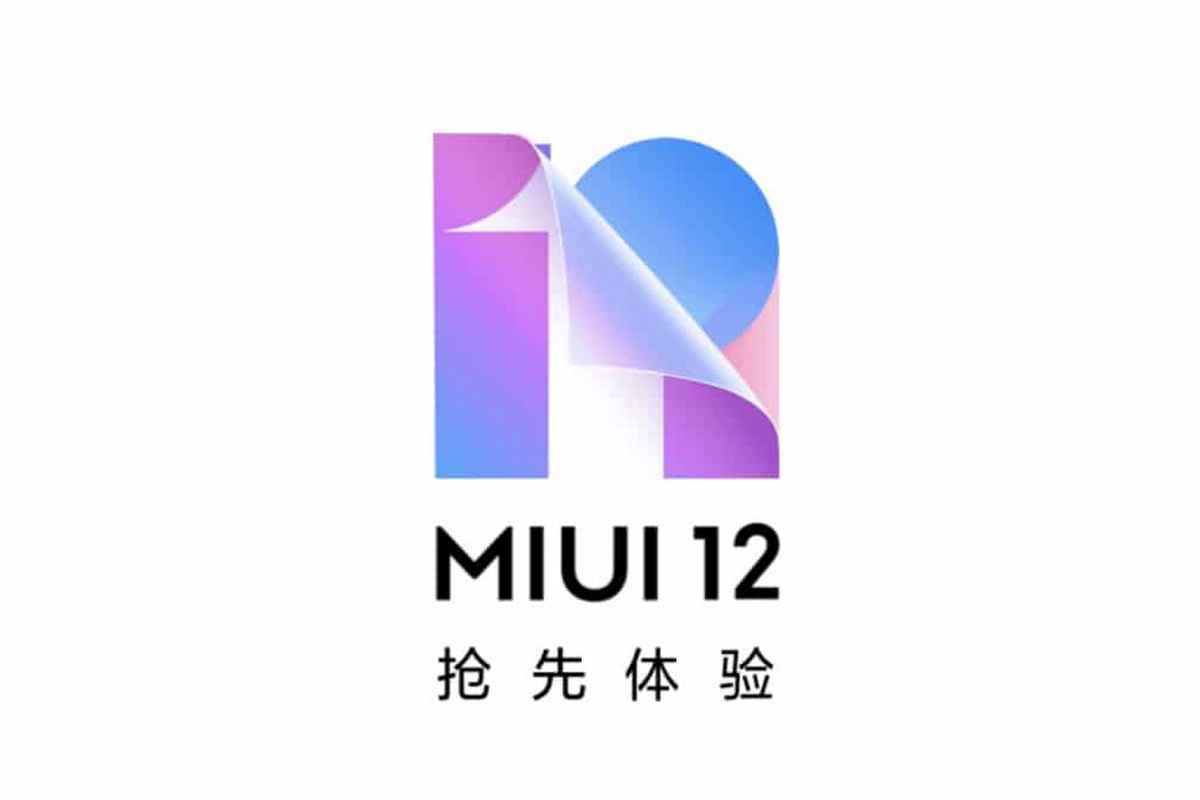 Xiaomi unveiled its latest 5G mid-range offering, the Mi 10 Youth Edition, earlier today during its online launch event in China. Alongside the device, the Chinese smartphone manufacturer also took the veil off its latest custom Android skin, dubbed MIUI 12. Marking its 10th anniversary, the company has introduced the 12th iteration of its Android skin, which claims to offer significant improvement over its predecessor.
The company also noted that MIUI now has more than 310 million monthly active users. Speaking of MIUI 12, it is the first mobile operating system that has cleared the TÜV Rheinland's "Android System Enhanced Privacy Protection Test." Well, without waiting any further, take a look at the top 10 features of Xiaomi's latest Android skin, MIUI 12.
Top 10 Features of MIUI 12
1. Dark Mode 2.0
Although Xiaomi has already introduced its custom dark mode with MIUI 11, MIUI 12 comes with Dark Mode 2.0, which brings about a bunch of significant improvements over the former. Notably, Dark Mode 2.0 brings wallpaper dimming to the Xiaomi/Redmi smartphone. What wallpaper dimming essentially does is that it dims/brightens up the device's wallpaper as per the time of the day.
Furthermore, Dark Mode 2.0 dynamically tweaks the text size and weight when the mode is toggled on/off, thereby ensuring reduced glare when the dark mode is turned on. The contrast of the fonts will also be dynamically adjusted as per the user's ambient environment to enhance text legibility.
2. Super Wallpaper(s)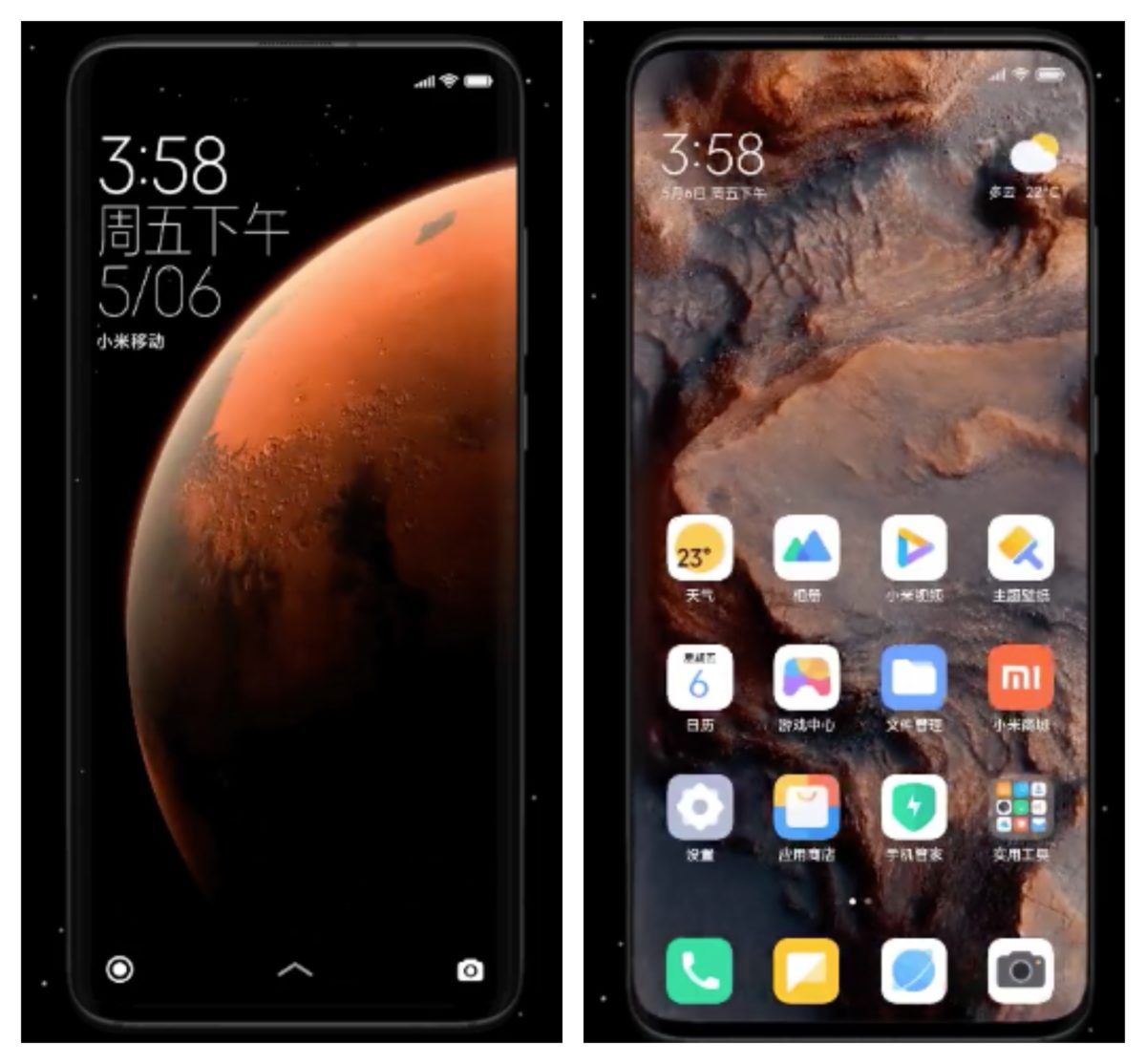 With MIUI 12, Xiaomi has come up with a new wallpaper feature, which it has dubbed as "Super Wallpapers". As seen in the images above, Xiaomi has opted for animated 3D models of planets like Earth and Mars.
Upon choosing the Super Wallpapers option, you will be able to set these interstellar wallpapers on both your homescreen, as well as your lock screen. The moment the user turns on the dark mode on an eligible Xiaomi/Redmi device, the planet that has been set as the wallpaper will automatically enter night time.
3. New Visual Design
MIUI 12 comes with a new "Sensory Visual Design", which provides the system information in a graphical (and more visual) format, which will essentially mean that one would have a better understanding of the device data, such as the storage used/consumed, battery status, and more.
4. Privacy
MIUI 12 brings about a new privacy framework for Xiaomi devices. The first thing that has been introduced with MIUI 12 is the one that has already been introduced with the Android 10 Developers Preview builds – a feature to notify the user when an app is accessing the device's mic, camera, or any other sensor. MIUI 12 comes with the ability to grant access or deny the same to such activities in real-time.
Plus, the company has introduced a new feature, much like what Apple has in its ecosystem, to provide black data to apps that request data access. The system will only provide a virtual identity to such apps, which can be changed at any time as per the user's needs.
5. Multi-tasking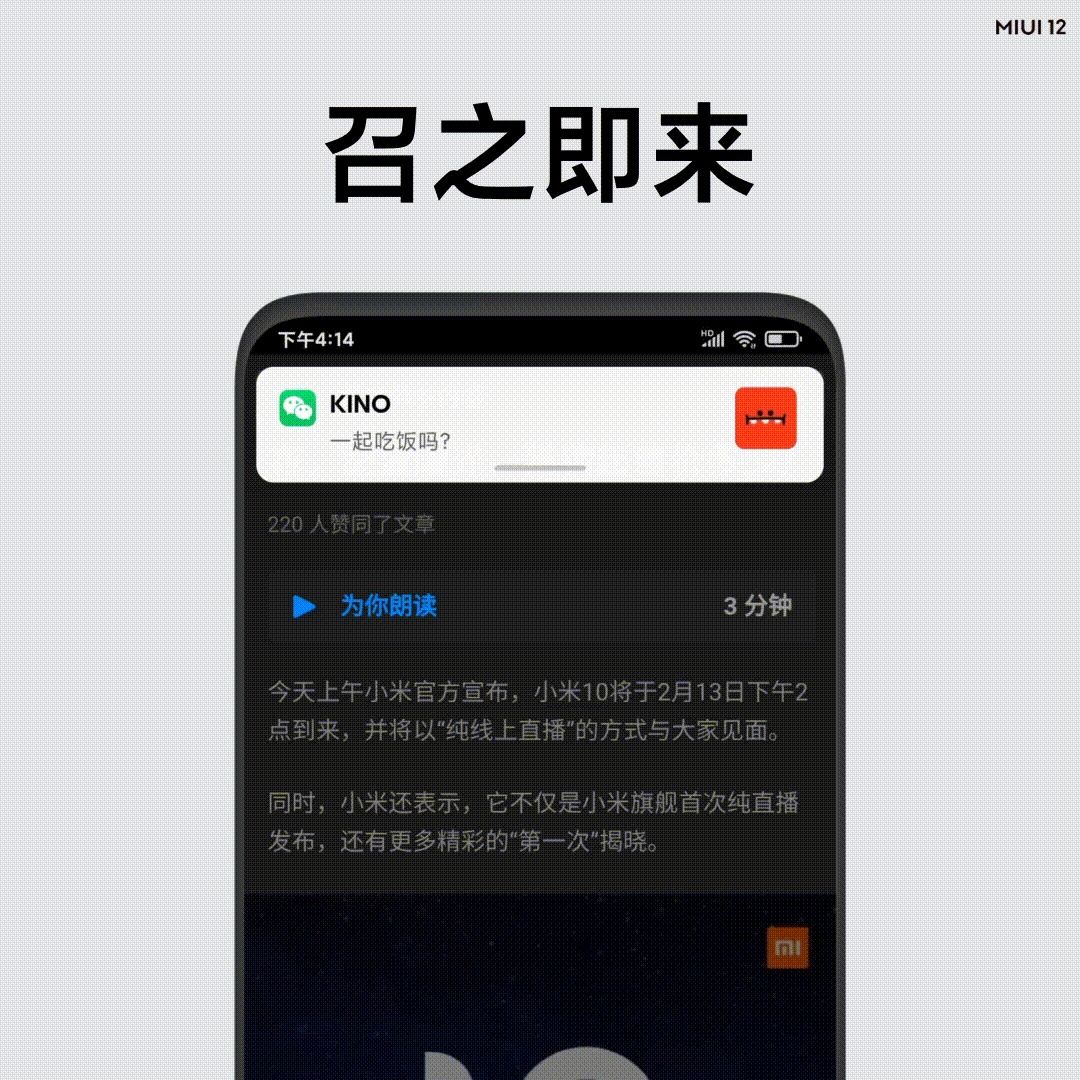 MIUI 12 brings better multi-tasking features to the Xiaomi devices. Xiaomi has enabled the majority of apps to float on the display (much like the picture-in-picture mode). Apps will float on the screen and will adapt to various scenarios. The apps will also come with support for gestures.
6. AI Phone Assistant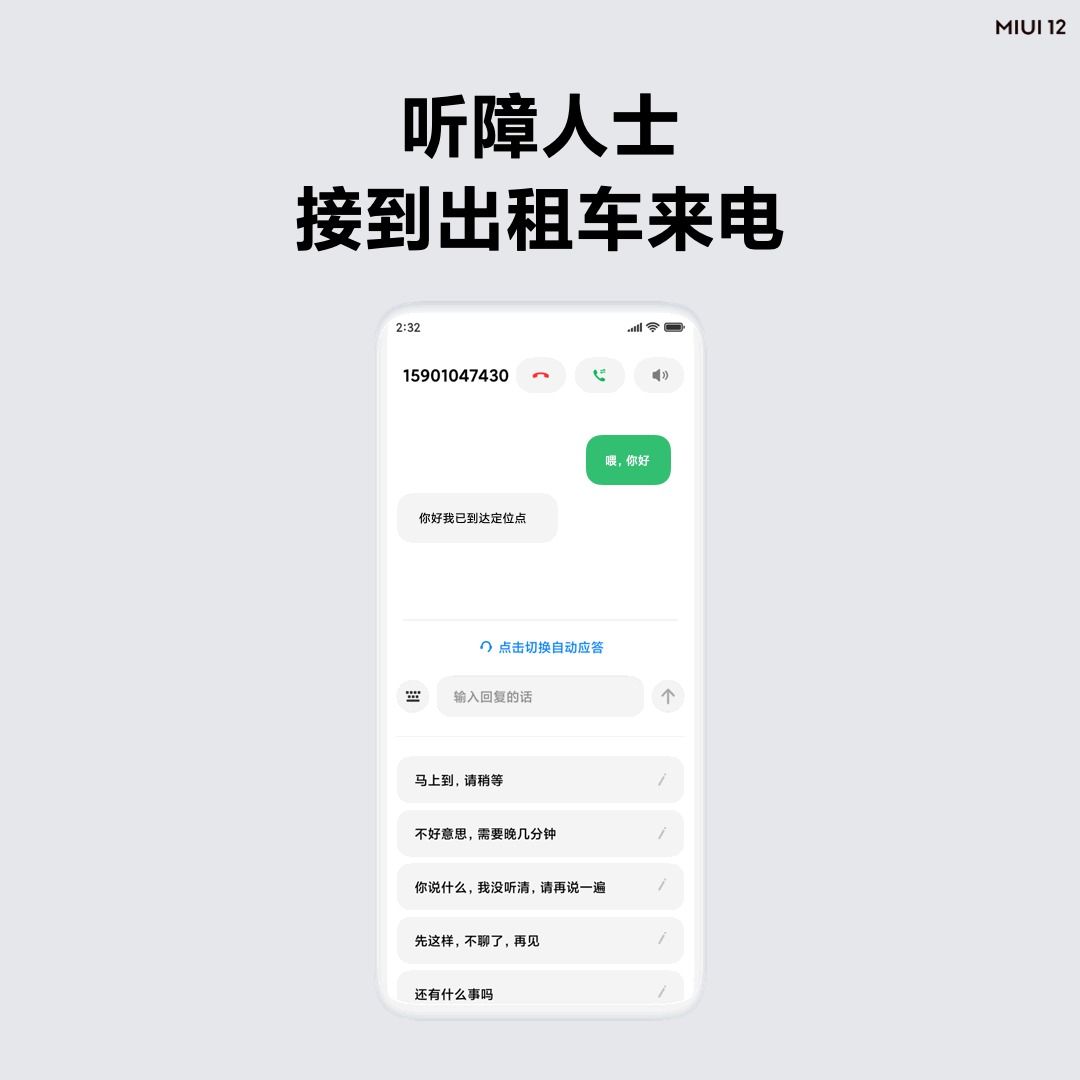 A little while ago, Google introduced Google Duplex, a provision the search giant provided its users with, which helps make automated phone calls. MIUI 12 brings a similar feature to the Xiaomi ecosystem with an all-new AI Phone Assistant.
As per Xiaomi, the new AI Phone Assistant feature has been tested by making over 4 million calls for closed beta testers in the last six months. This feature, as per the brand, will help the impaired who cannot make calls otherwise.
Also Read: Mi 10 Youth Edition 5G with 50X Digital Zoom, New MIUI 12 Launched in China: Price, Features
7. Health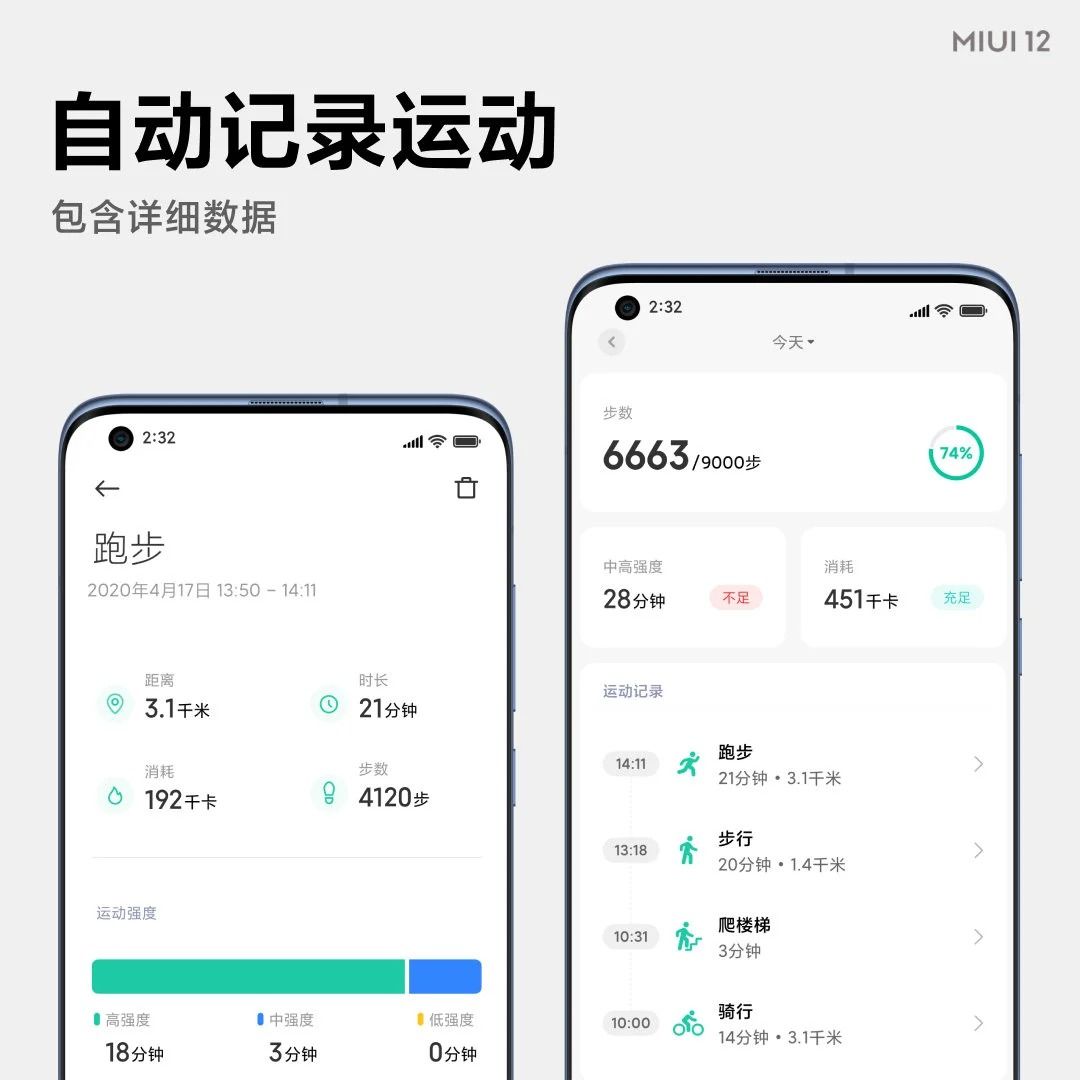 Xiaomi focused a lot on general health with MIUI 11. The company has taken things further this time around with MIUI 12. MIUI 12 features a new health app, which automatically records a full day of workout activities, such as walking, climbing stairs, and running even when the phone is in the user's pocket.
The best part of the newly introduced health app is that it is claimed to consume only around 1 percent of the battery for the whole day of usage. Furthermore, the app also includes an option to monitor sleep and dream words (it even records snoring as well).
8. MIUI 12 Themes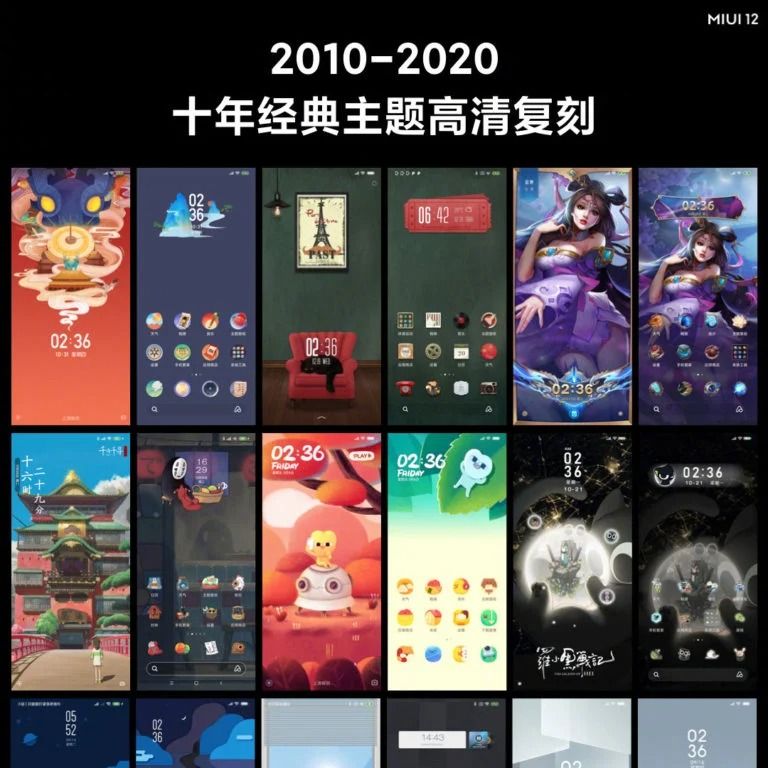 As mentioned earlier, since Xiaomi celebrated its 10th year anniversary, it has revamped its classic themes with MIUI 12 (in high-quality of course). Plus, MIUI 12 features more than 1,000 third-party animated Always on Display styles.
Also Read: MIUI 12: Here's the Eligible List of Redmi, Xiaomi Smartphones and When they will Get the Stable Update
9. New Animations
MIUI 12 features new and realistic weather-based animations and comes with new real-time weather change notifications displayed in the form of a time-lapse video. The app icons have also taken a design overhaul with MIUI 12. App icons will provide real-time feedback depending on your gestures.
Activities like screen rotation, app closing and opening, and more will come with new animations with MIUI 12.
10. New Gestures
MIUI 12 also comes with new gestures for the Xiaomi devices. Pulling down a notification from the top panel will allow the user to interact with the notification without having to leave the app the user is currently on. Adding to it, sliding down on the notification panel will expand it into a small window (refer to feature number 5).
These are the top 10 features of the newly introduced MIUI 12. What are your thoughts on them? Do let us know in the comments section below.