Highlights
MIUI 14 could be the last official version of MIUI.
Xiaomi may replace MIUI with Mi OS, a new operating system which was spotted in testing earlier this year.
MIUI was the first-ever product developed by Xiaomi, after which the company started manufacturing smartphones.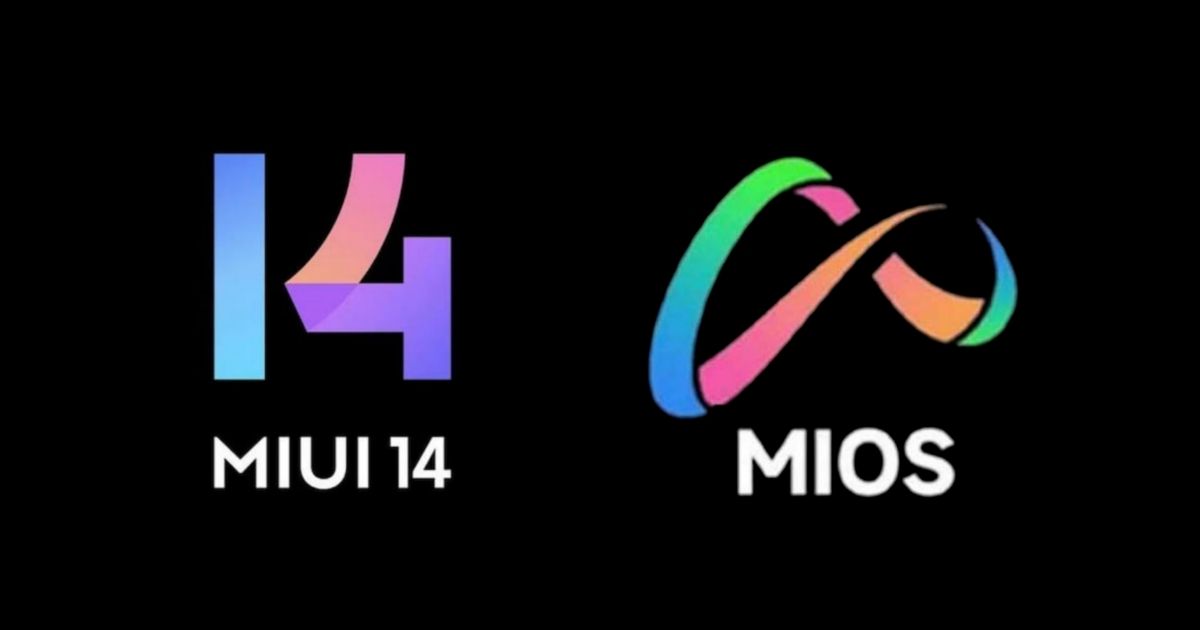 MIUI is Xiaomi's self-developed skin of Android, that has gained immense popularity over the years. It is the longest-running custom Android skin in the smartphone market with over 13 years of development. It is being reported that the latest MIUI 14 could be the last version of MIUI, by Xiaomi.
The company will reportedly replace MIUI with Mi OS, which is again developed in-house by Xiaomi. The Mi OS project was spotted in testing earlier this year and is expected to kick start with the upcoming Xiaomi 14 Series devices.
MIUI Could Get Replaced by MI OS After 13 Long Years
Popular tipster Digital Chat Station has reported that MIUI 14 could be the last official version of the custom Android skin. The company will continue to support older versions of MIUI with updates. However, there won't be a MIUI 15.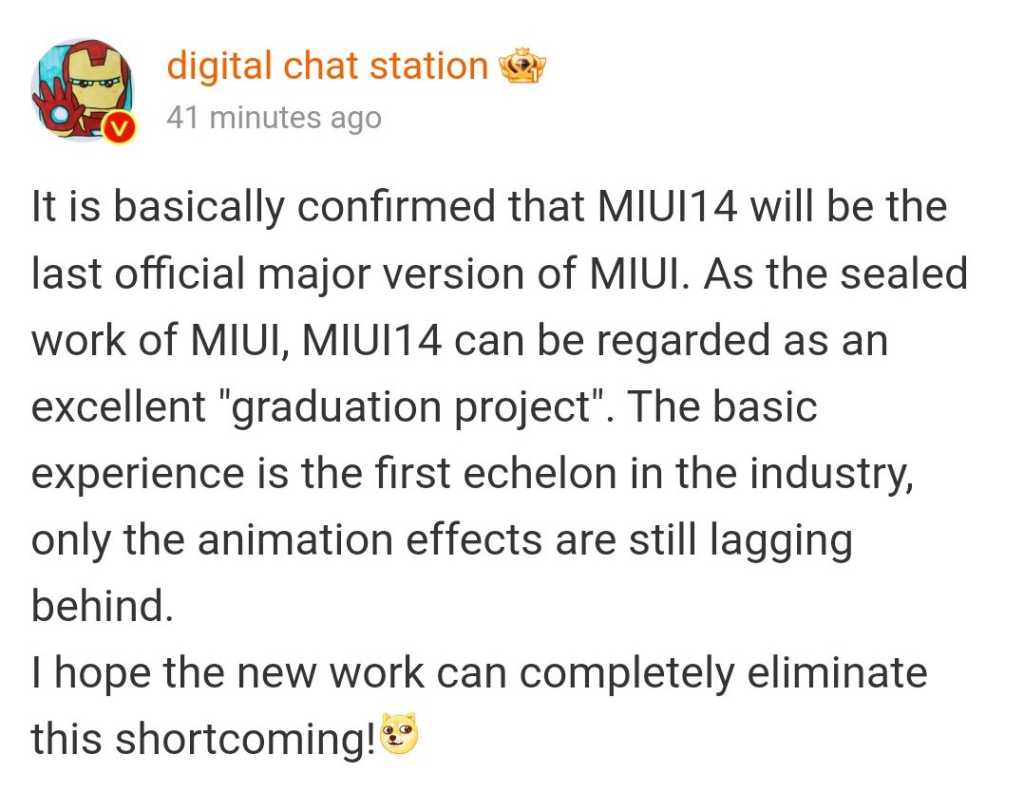 It is being speculated that Xiaomi will replace MIUI with Mi OS. The new operating system will be developed by Xiaomi themselves but is expected to have a major overhaul from MIUI. It is possible that Xiaomi could develop the OS from scratch, rather than using AOSP as the source code, as they currently do with MIUI.
Xiaomi has not yet confirmed this news yet. The company has also remained silent on the rumours of the development of Mi OS. The new OS was spotted under testing in March 2023 in an alpha version.
As per reports, Xiaomi will introduce Mi OS with the upcoming Xiaomi 14 Series next year. It looks like Xiaomi is following Huawei's approach to Harmony OS, which has been doing really well in China.
Even if Xiaomi develops a brand new OS, the company is still required to sell devices with official Android for the global markets. Hence, the new change should not affect the global users of Xiaomi devices.
Developing its own OS will help Xiaomi create an ecosystem of its own. The company will be able to develop specific features that will enable its various devices such as smartphones, tablets, smartwatches, etc. seamlessly connect with each other.
Xiaomi's First Product Was Not a Smartphone, It Was MIUI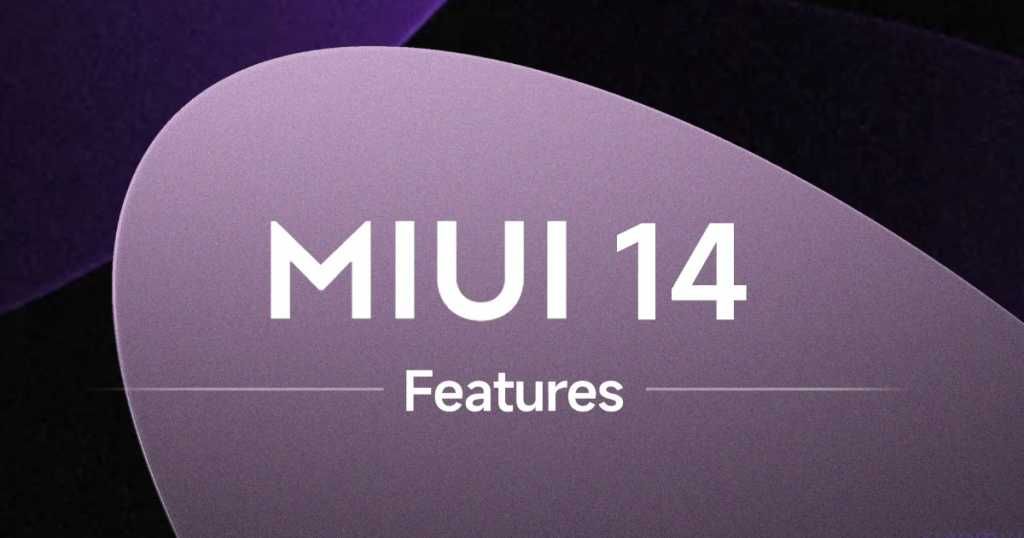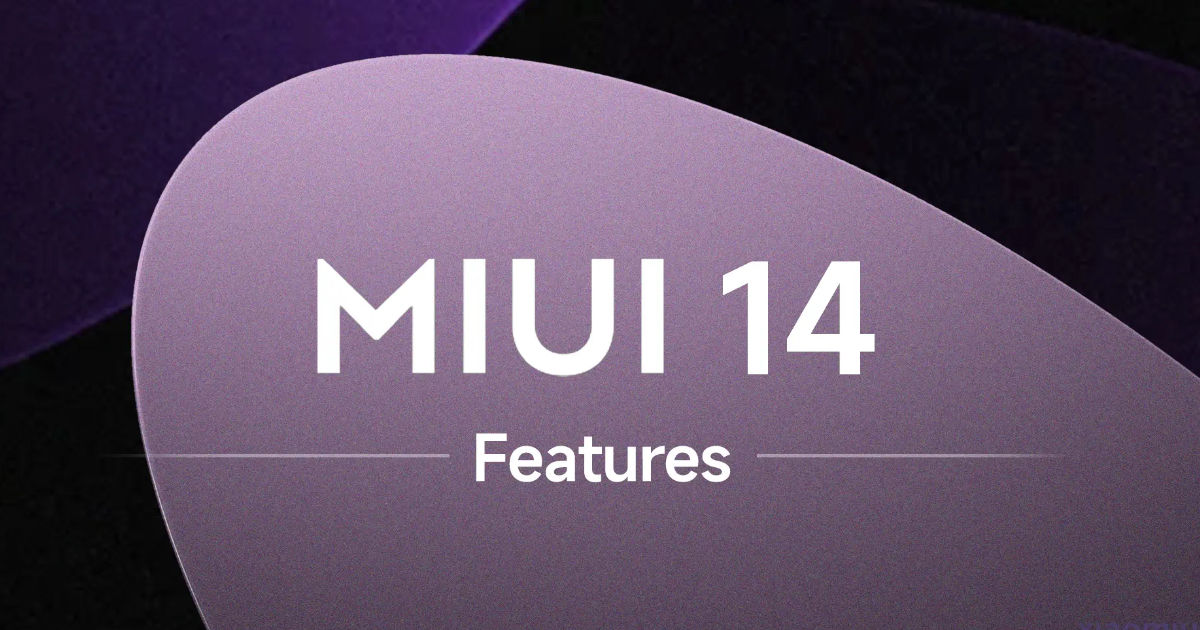 Many users might not be aware that MIUI was the first product developed by Xiaomi. The company had originally started its operations by developing an Android skin, which we call MIUI today. It was released on internet forums and quickly became popular among users for its features.
A year later, Xiaomi raised funds from some financial institutions and launched its first Android phone, the Xiaomi Mi 1 in August 2011. It took the company only two more years to surpass Apple and become the third-largest smartphone manufacturer in the world, in 2013.
MIUI has been one of the biggest assets of Xiaomi. However, it feels like Xiaomi has decided to leave behind the legacy of MIUI and develop a new enhanced OS. The story is similar to Samsung, where the company replaced its long-developed TouchWiz in favour of OneUI.