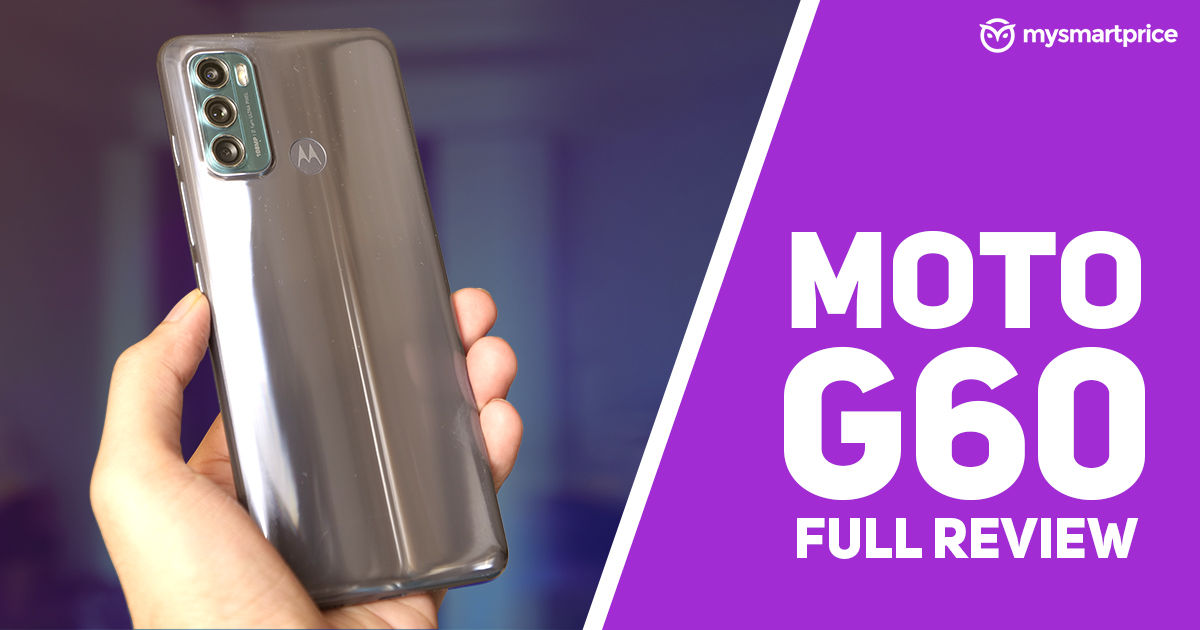 Motorola's recent efforts in Indian smartphone market have been largely focused towards the sub-12K INR segment. The Moto G60 is only the second phone Motorola has launched in the 15-20K segment after the Moto One Fusion last year. And while Motorola has lost all sense of its naming scheme (Why is the Moto G40 a 'fusion', while the Moto G60 not?), they sure have gained some understanding of what specs the Indian consumers look for in a 15-20K phone. The Moto G60 becomes the first Moto phone to come with a 120Hz display (along with the G40 fusion), only the second Moto phone with a 108MP camera and looks like a worthy competitor to the Redmis and Realmes, at least on the spec sheet. But does it have what it takes to become our default recommendation under 20K? Well after having used the phone for over a week, I think I have an answer to that ready.
Network Performance
8.5/10
What Is Good?
120Hz Smoothness
Clean Software
Great Battery Life
Reliable Performance
What Is Bad?
Too Heavy to use
Slow Charging Speeds
Average Screen Brightness
Camera performance needs improvements
Did I mention how heavy it is?
Moto G60 Review; Design & Build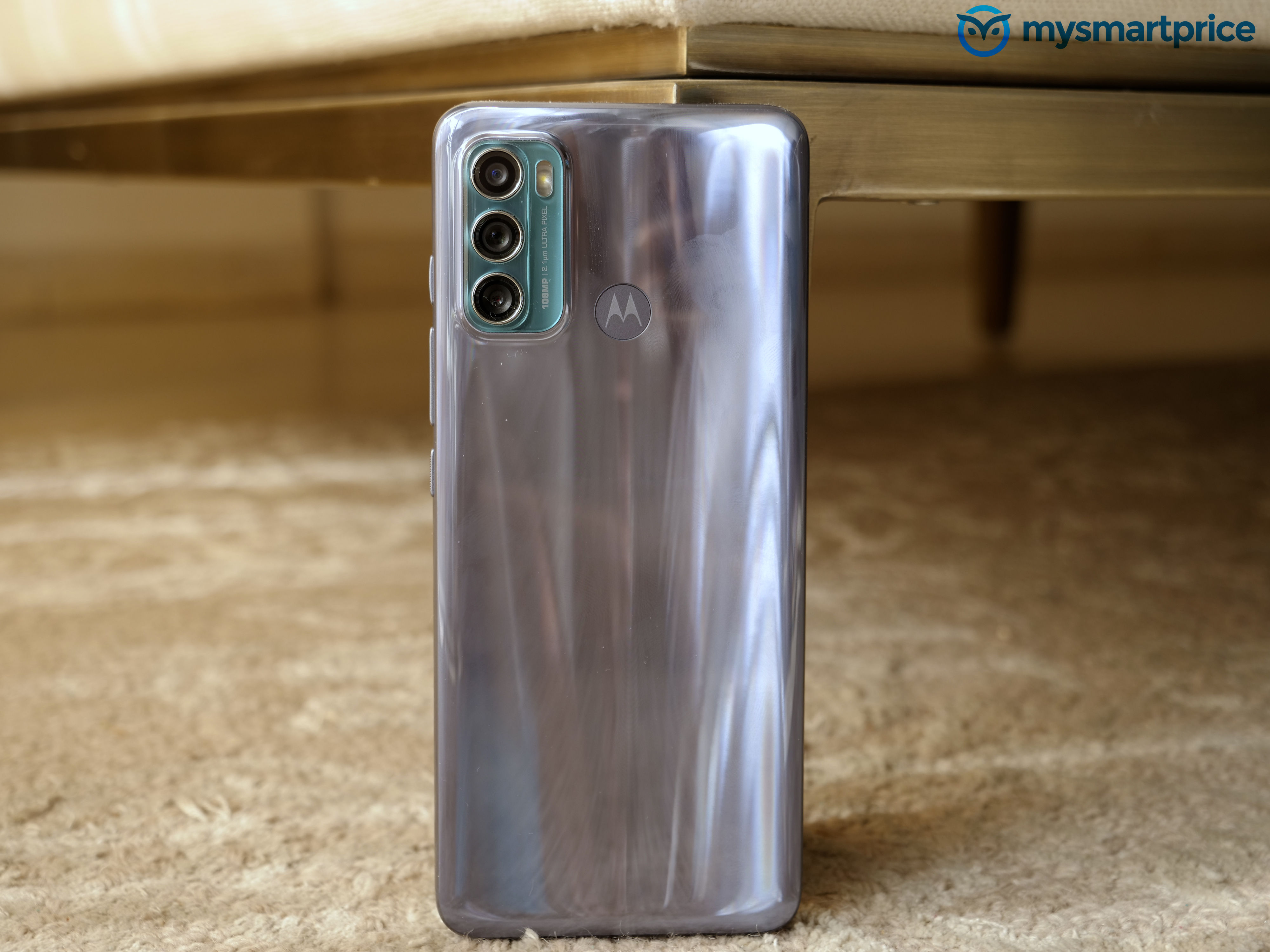 I'll be blunt here. Moto phones aren't generally the most good-looking options out there. This one tries to buck that trend by bringing in a 2-tone design with a bluish camera bump jutting out of the silver coloured back. Maybe it's just me but it looks like I've slapped on an ugly silver case on a beautiful blue phone. The entire build here is plastic. What bothered me more though was the glossy finish used here, which is a smudgy fingerprint magnet and will definitely be prone to scratches in the long run. That being said, the champagne brown colour option does come with a matte back and I'm sure that'll be a better choice for most buyers.
There is a bundled case in the box but you wouldn't want to use it because this phone is a heavy behemoth on its own. With about 225g of weight and 9.8mm thickness, it's nearly impossible to use it with a single hand. Even with two hands, it constantly feels heavy to hold and almost helped me curb my smartphone addiction, at least for this week.
The fingerprint scanner is still at the back, which is OK but a side mounted fingerprint scanner would have made more sense, given that the sides are already thick enough for one. What we do get on the right side besides a power button and the volume rocker, is a Google assistant button. You won't be able to use it though because Motorola decided to place it so high it's basically just easier to forget it exists.
You do get support for expandable storage but only via a hybrid slot. There's a 3.5 jack at the top edge. It's not a badly designed phone overall, just feels like Motorola could have worked a bit harder to make the weight distribution better. I have used other 220 gram phones which doesn't feel this taxing to hold.
Moto G60 Review: Display & Multimedia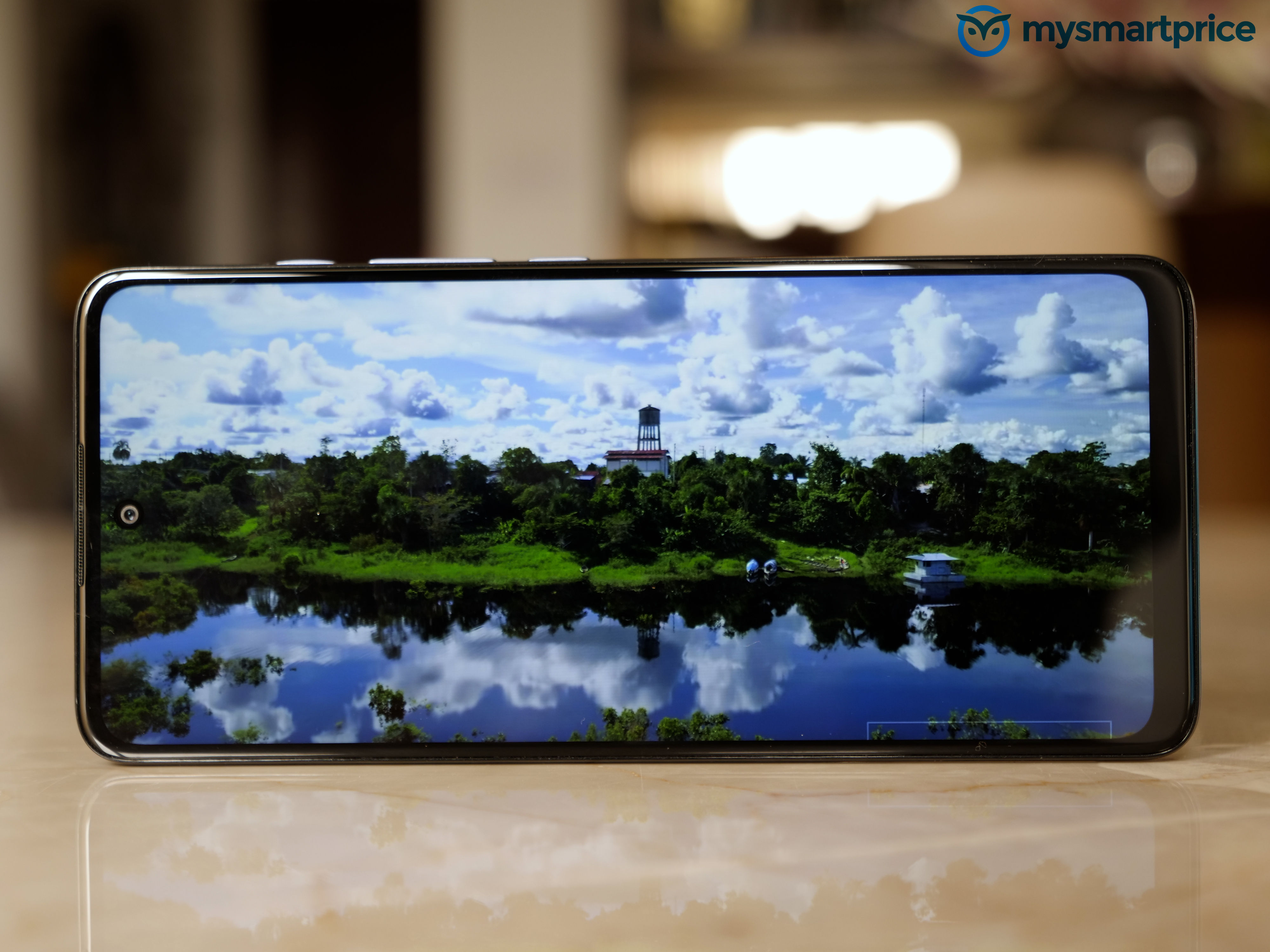 Coming over to the front, we are greeted by a huge 6.8 inch display, surrounded by considerable bezels all around. The glass protection here isn't Corning's but Motorola claims it's equivalent to somewhere between Gorilla Glass 3 and 5. The screen itself is an IPS LCD with 450 nits of peak brightness and HDR10 certification. Note that the device can play HDR videos only on YouTube, but you do get HD streaming on other apps, thanks to Widevine L1 certification. The screen itself is decent, the brightness levels are adequate for outdoor use. Nothing extraordinary though, and it falls quite short of the gorgeous AMOLEDs on Redmi Note 10 Pro series.
Also another trend that Motorola just decided to ignore is stereo speakers. This phone has a single bottom firing one, albeit it does perform better than most other single speaker setups. Motorola's Audio Effects tuning further helps tweak the sound to a great extent, and the sound output via the 3.5mm jack is satisfactory too.
Moto G60 Review: Performance & Battery
Where it doesn't fall short of the competition is the 120hz refresh rate, and 240hz of touch sampling rate. It's definitely the smoothest Motorola phone I've used. Scrolling through social media, app opening animations and everything else just glides through. Under the hood we have the Snapdragon 732G, which is mated with 6GB of LPDDR4x RAM and 128gigs of UFCP storage. I couldn't get any technical details about this, but for practical purposes it can be considered UFS 2.1.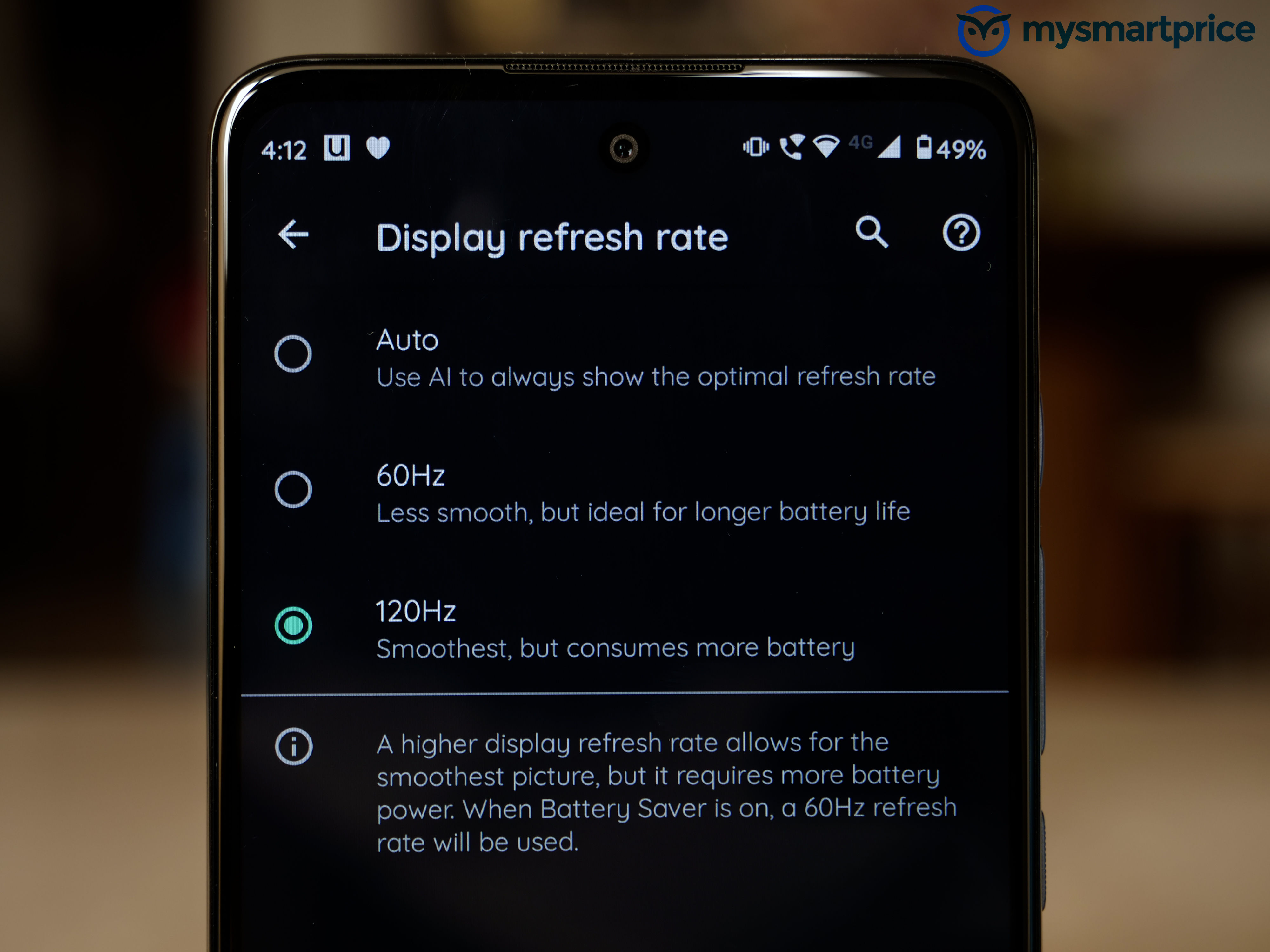 Anywho, the performance here is industry-standard to say the least. The HRR display combined with light software and a good processor means I never had to face any hiccups or stutters during my use. Normal tasks run great, the RAM management causes no issues either. You can easily game at 60fps in PUBG and COD Mobile, but obviously, for gaming enthusiasts a Narzo 30 Pro or Poco X3 Pro would make more sense.
What's even more impressive is the battery life on offer here. The humongous 6000mAh battery here easily lasts more than a day, giving me over 8 hours of SoT with medium to heavy usage. Plus the phone seems to be managing its thermals quite well. Even after an hour of video call it wasn't too hot to the touch, which is great. What isn't great is the charging speeds, which is probably the slowest in the segment right now. The bundled 20W charger takes about 2.5 hours to juice up the phone from 0 to 100. This is when other phones in this price range take an hour or even lower for a full charge.
Moto G60 Review: Cameras
Finally coming to the headline feature of the Moto G60, the 108MP Camera system. This is a 9-in-1 pixel binning sensor too, which outputs 12MP images by default. The other good thing about the camera setup is the 8MP Ultrawide which has an Autofocus lens, thus enabling it to take close-up macro shots as well. There's also a depth sensor present at the back, while the selfie duties are handled by a quad-bayer 32MP camera. Let's cover this point-by-point:
The 108MP Main camera produces good-looking shots with ample lighting available. The dynamic range performance is commendable and the colour reproduction and white balance are mostly close to natural. The details however are surprisingly low, considering the resolution and size of this sensor. It might be because of Moto's noise reduction algorithms but more often than not, fine texture details seemed to be missing here.
Just like many recent Moto phones, human subject shots turn out to have really soft details. However, they are much better in Portrait shots and the edge detection works out quite well too.
The Ultrawide camera is only as good as other 8MP ultrawide shooters. The dynamic range is weak, the photos come out pretty soft and it's strictly to be used only under good lighting conditions. This Ultrawide camera can also shoot Macros and these are definitely one of the best macro photos you can get in this segment.
Selfies come out in 8MP resolution by default, and these were again softer than I expected. Especially in indoor lighting, plus the portrait mode was quite unreliable too. Outdoor selfies turn out to be better and the HDR processing is quite strong here as well.
There's Night Mode present for Selfies too, but it hardly makes any difference. Oh, and there is a dedicated LED flash for selfies as well, but the resulting pictures felt still too dark.
Talking about darkness, very surprisingly the Moto G60 performs very average in low-light conditions. Without Night mode, there's hardly any light that the sensor can squeeze in and even with Motorola's Night Vision which is arguably one of the best night mode implementations, the resulting photos were a dark mess. There were hardly any details on offer and even the 64MP Redmi Note 10 Pro easily thrashed the Moto G60 both with and without Night mode.
Moto G60 vs Redmi Note 10 Pro
You can't use Night mode with the Ultrawide camera and it's basically useless in low-light situations. Talking about useless, the phone can hardly record usable videos in low-light. It just constantly kept struggling to even lock focus at all.
There's 4K 30fps video recording available on both Front and Rear cameras, and both of them have support for EIS. That's a rarity in this price segment. To know more about the video performance, and an in-depth camera comparison with the Redmi Note 10 Pro, check out the video linked here:
Overall, the Moto G60 cameras are definitely good for the price, but they are nowhere close to being the best camera setup in this segment or even contending in the Top 3 for now. I hope Motorola is already readying a software update fixing the soft details and poor night vision performance.
Moto G60 Review: Software & UX
This one's as straightforward as it gets. The Moto G60 comes with near-stock Android 11 experience out of the box, with slight tweaks and extras sprinkled in by Motorola. I believe Motorola's take on Stock Android is better than Google itself, providing us some much needed options like accent colour and icon customization, and all the moto gestures that we've come to love by now. The UI and usage experience feels pretty smooth overall, and you don't have to worry about any pre-installed bloatware or ads etc. Then there's also Thinkshield, which according to Motorola is an added layer of security to protect our data and privacy needs. Neat.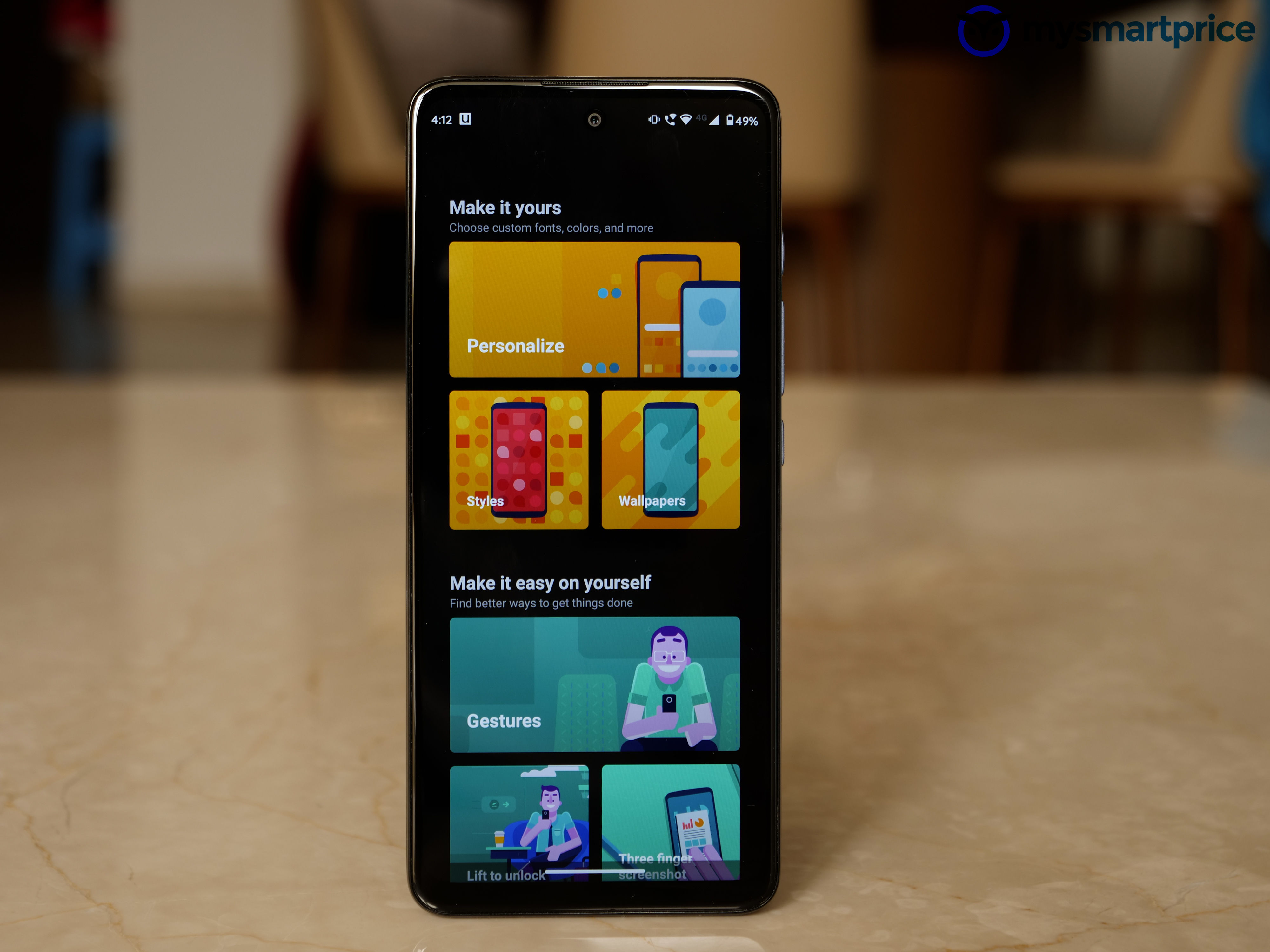 There's support for Dual Band Wi-Fi, along with all the basics like Dual VoLTE and VoWifi. The G60 also supports carrier aggregation on 4G networks, and my experience with the single Airtel SIM I used it with was great overall. But Motorola has again pulled off a Motorola by not putting in a Magnetometer (Compass) in this phone. I really don't get what's the motivation behind this decision as even the cheapest 5-6K phones nowadays come with all basic sensors. This means you are bound to suffer some inconsistencies while using Google Maps navigation.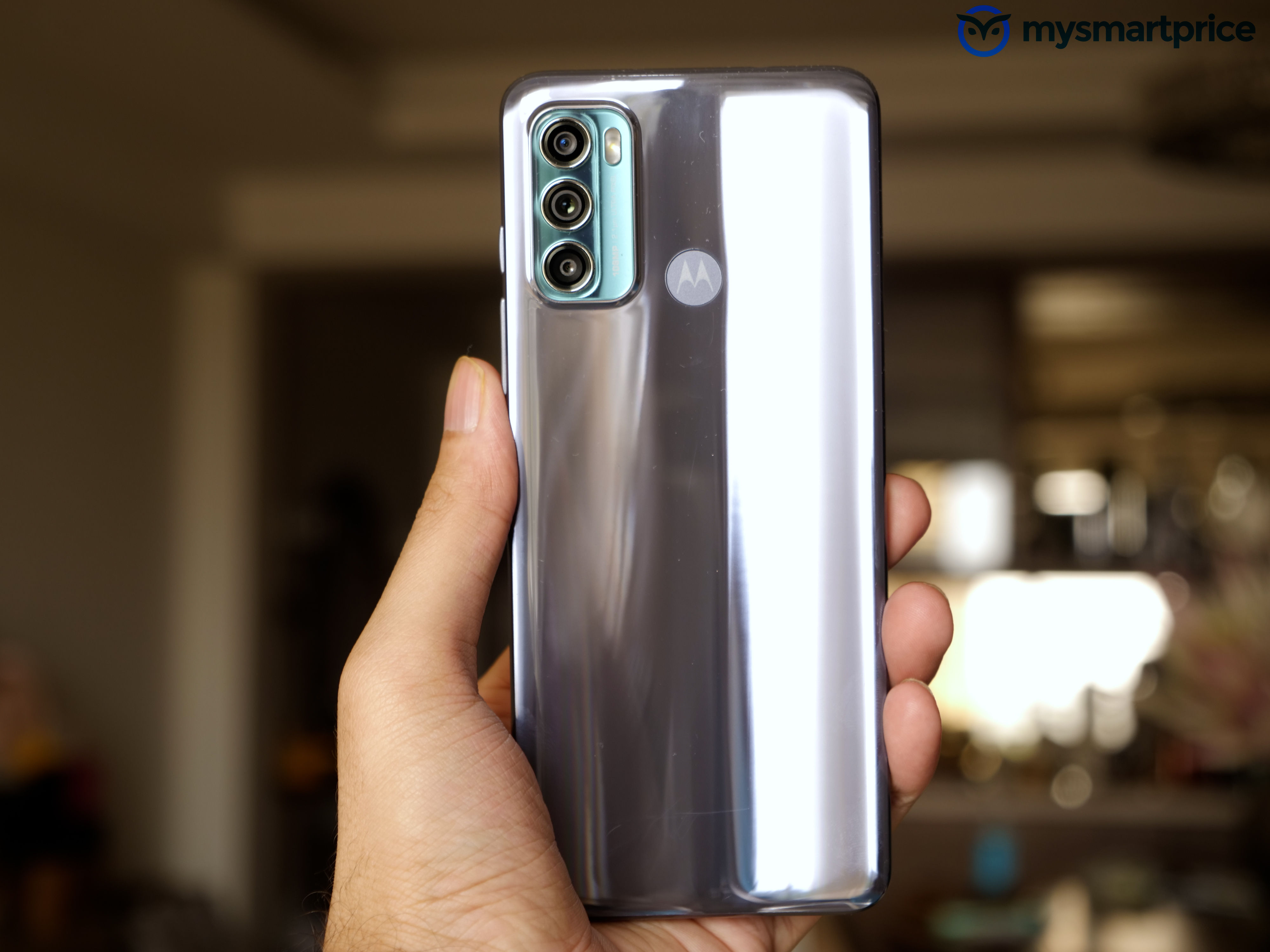 As I mentioned before, the rear-mounted fingerprint scanner does its job well, but I can't say the same about the Face Unlock here which always seems to take 2-3 seconds to unlock the phone. Rounding off the UX section, the haptic feedback present here is decent enough for the price, albeit again falling short of the Redmi Note 10 Pro series. Which brings us to our verdict..
Moto G60 Review: Verdict & Alternatives
The Moto G60 is definitely Motorola's best mid-ranger till date, and definitely a worthy upgrade to the Moto One Fusion. Infact, I'll easily pick it over the more expensive Moto G 5G as well. You get a smooth 120Hz experience, the 732G is a capable chipset, the software experience is delightful and the battery life is seriously good. The camera setup, while exciting on paper, doesn't really translate to anything mind-blowing in real life. Although, there's always hope that Moto can improve it with future software updates.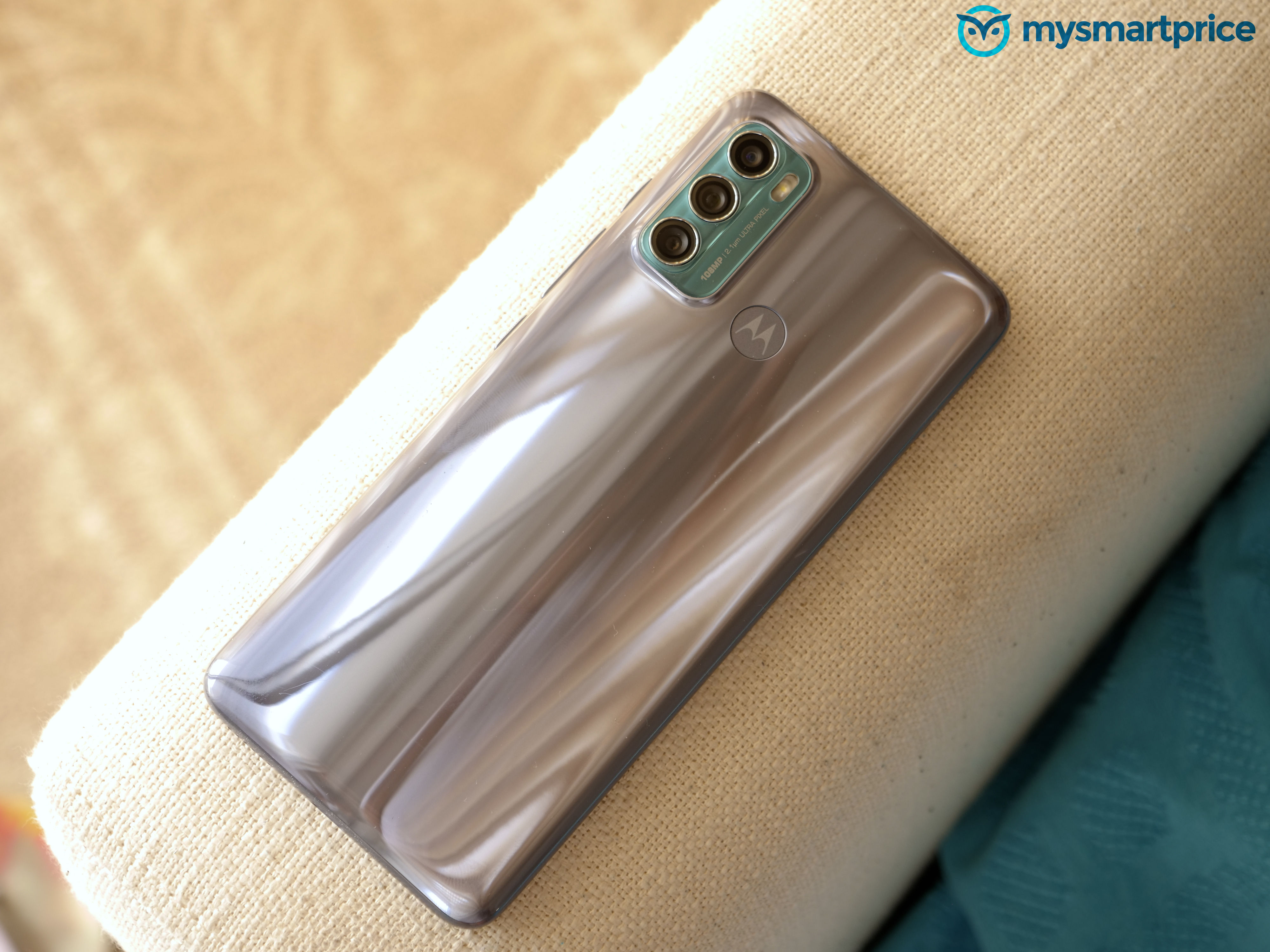 Overall, there's nothing really *wrong* with the Moto G60. That being said, there are quite a few things that could have been better. Inclusion of stereo speakers being one, plus the fact that a side-mounted fingerprint scanner would have been better. The screen, while perfectly usable, doesn't hold a candle to the 120Hz AMOLED delights that we find on the Redmi Note 10 Pro series. These aren't deal-breakers or anything though. The one major concern during my entire usage of this phone was just how heavy and cumbersome it felt in the hand. I could literally not use it for more than 15-20 minutes in a go and not feel the urge to just drop it and massage my hands. I mean, I get that most of the phones nowadays are heavy behemoths but the point being you need to have *something* that makes it worth your while. That's where this phone falters. While it packs a solid punch, there's nothing really special here that you won't find on other phones in this price range.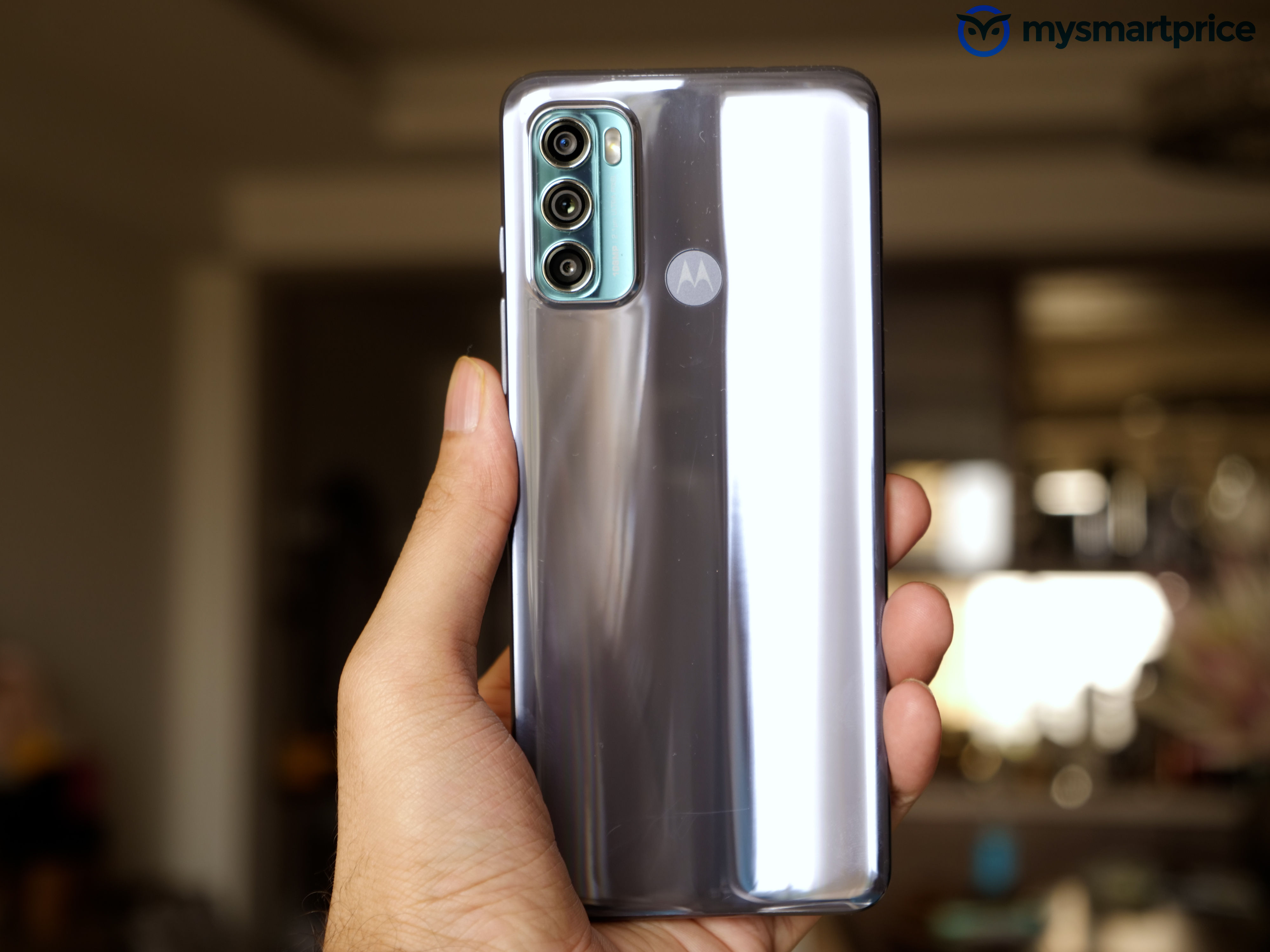 The Moto G40 Fusion offers basically the same experience as the G60, minus the 108MP main and 32MP selfie camera, but that phone starts at just Rs. 13,999 and sounds like a much better deal, especially if you're OK with buying the 64GB model. Credit where it's due, Motorola has done well to price the G60 at Rs. 17,999. For context, that's the same price as a 6/128GB variant of the Realme 8 Pro and 2000 cheaper than Redmi Note 10 Pro Max. But you can get the 128GB Redmi Note 10 Pro for Rs 16,999 and If I'm being honest, I can't find anything here that makes this a better choice than that phone. Except for the software experience, which if it is that important to you, then there's absolutely nothing else that matches this phone. But if not, well you have your answer.