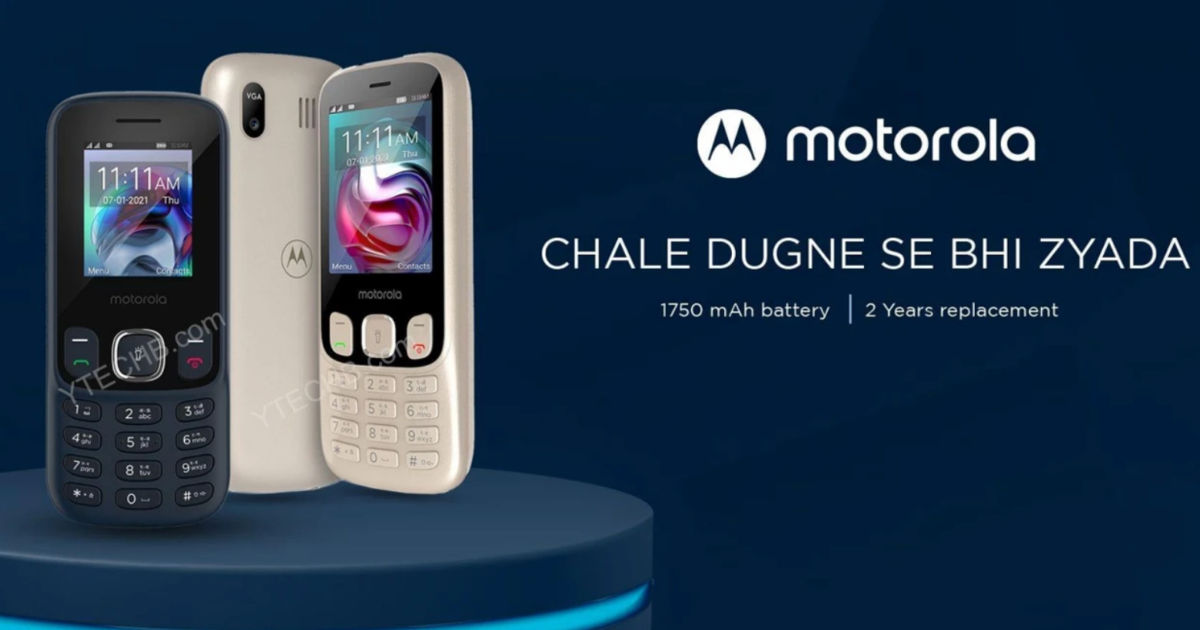 Motorola is known for launching a variety of smartphones across different price points. The company earlier today launched the Moto G51 in international markets. The smartphone is expected to arrive soon in India. In a surprise move, the company could enter the feature phone market again. Motorola is likely to launch three new budget feature phones in India. These phone phones will debut under the company's A-series of devices. A report by YTechB has listed down the key specs and features of the upcoming Motorola feature phones, which will be called the Moto A10, A50 and A70. Let's take a look at the leaked specs and features of the Motorola Moto A10, A50 and A70 ahead of the launch.
Motorola A10, Moto A50 leaked specs
According to the report, the two mentioned A-series feature phones from Motorola will share some of the specs. Both devices will feature a MediaTek chipset – MT6261D. The phones will also sport a 1.8-inch display. They will also come with features like auto-call recording, wireless FM radio, adjustable font size. and support for five Indian languages. These include Hindi, Tamil, Telugu, Kannada and Malayalam.
The A10 will not have any camera on the back, whereas the A50 will feature a single rear camera with a torch. Both devices will come with dual-SIM support along with a microSD card slot. Users will be able to expand the memory by up to 32GB.
Moto A70
The Moto A70 will be the most feature-rich phone among the three devices. It will share the same 1,750 mAh battery found in the A10 and A50. The phone will also pack a 5W charger inside the box along with the cable.
The A70 will pack a bigger 2.4-inch display. Under the hood, it will draw power from a Unisoc chipset, details of which remain unknown. It will also sport a VGA rear camera and a torch.
Motorola is said to launch the devices in the coming weeks. The phone will initially be available in only five Indian states, according to the report. One of the states where Motorola will reportedly launch its feature phones is Uttar Pradesh. These devices will be launched in other states soon.
As far as pricing is concerned, the A10 is likely to be priced under Rs 1,500, whereas the other two feature phones could launch under Rs 2,000 in India.