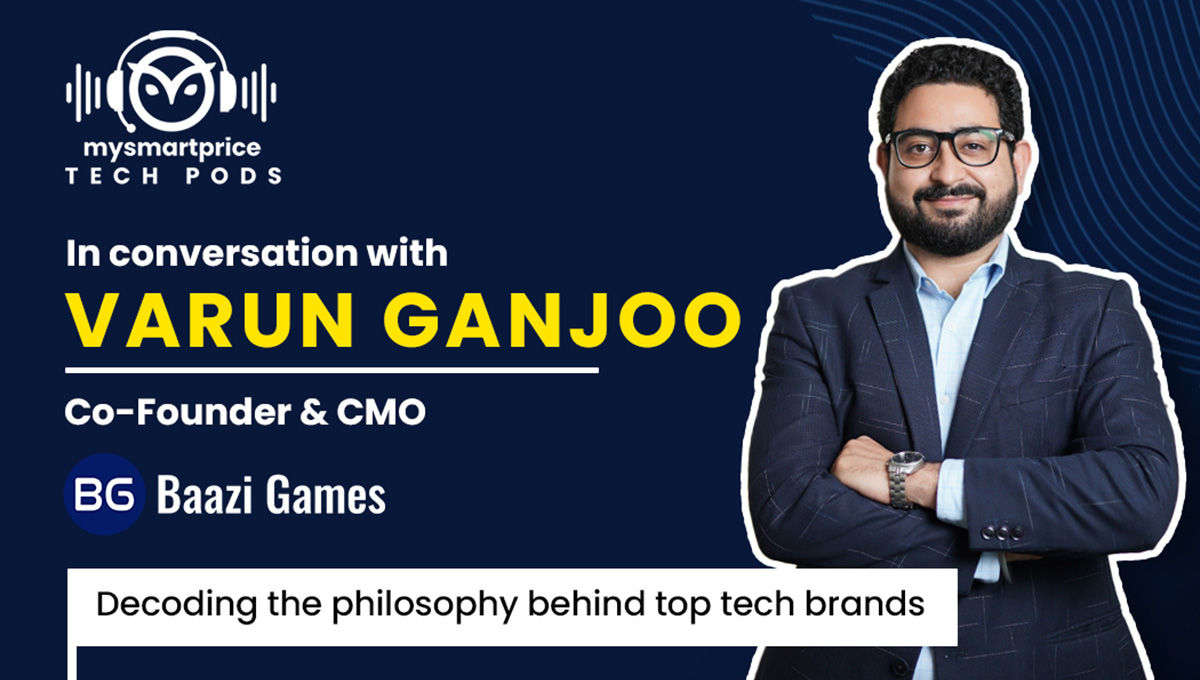 Baazi Games is one of the largest gaming platforms in India. Since its foundation in 2014, the company has grown to become India's leading destination for poker, with PokerBaazi. Baazi Games also has a fantasy gaming app named SportsBaazi, along with CardsBaazi for card-based games.
In this episode of MSP Tech Pods, we sit with the Co-Founder of Baazi Games, Mr Varun Ganjoo, who shares the journey of the company, navigating the regulatory space with real-money gaming, and more. Varun has been an integral part of the company since its early days, so he shares a lot of interesting insights.
How did you get the idea for the Baazi Games?
Varun highlights that he and his friends from engineering used to play a lot of poker. This was the time around when the startup culture was evolving not just in India, but across the world. Varun and his friends always wanted to start their company and take the entrepreneurial route.
This is when they realised that there was a lack of an India-centric poker platform. Given the engineering background of all the guys, they distributed the roles among themselves, while Varun took care of marketing and social media, and that's how Baazi Games started its journey.
What gave PokerBaazi an edge over its competitors?
During the early days of PokerBaazi, the platform had struggled with multiple problems in the technology segment. Games used to crash, and there were a lot of things left to figure out. Varun and his team were actively engaging with their users and formed a community.
Here, the tech team used to address every single issue at its core and tried to resolve it on a case-to-case basis. PokerBaazi also studied the working of international gaming platforms, and implemented features from them, to make PokerBaazi a better for its users. Varun said that the idea was to always keep learning from your mistakes and to keep implementing new things.
Actively seeking feedback from its users, and resolving their problems helped PokerBaazi to grow. Varun also added that the first-mover advantage was very low for the platform. The majority of its success came by adding features, which its users wanted to have.
How important is marketing for an online gaming platform?
Varun said that marketing a poker game is difficult because it is still considered in the grey area by a lot of people. Marketing is important because ultimately that drives a lot of users onto the platform. However, the rules and regulations, along with legalities are too strict for campaigning a poker game.
PokerBaazi chose a unique approach. They decided to sign Shahid Kapoor, as he is someone who can address a wide range of audiences. The campaigns were designed in a way that never talked about the money involved in the game. Instead, they marketed it as a fun-to-play game, which helped them to stand apart from the competitors.
PokerBaazi is the first platform to sign an A-Lister in their advertising campaign with Shahid Kapoor.
Listen to the Full Interview Here
Varun has also shared the idea behind the tournaments in PokerBaazi. In the full interview, you can get insights into how the platform designs its tournaments, and other features to keep the platform engaging. He also discusses the legal aspects of poker gaming in India, along with the measures taken by PokerBaazi to operate as per the law book in India.