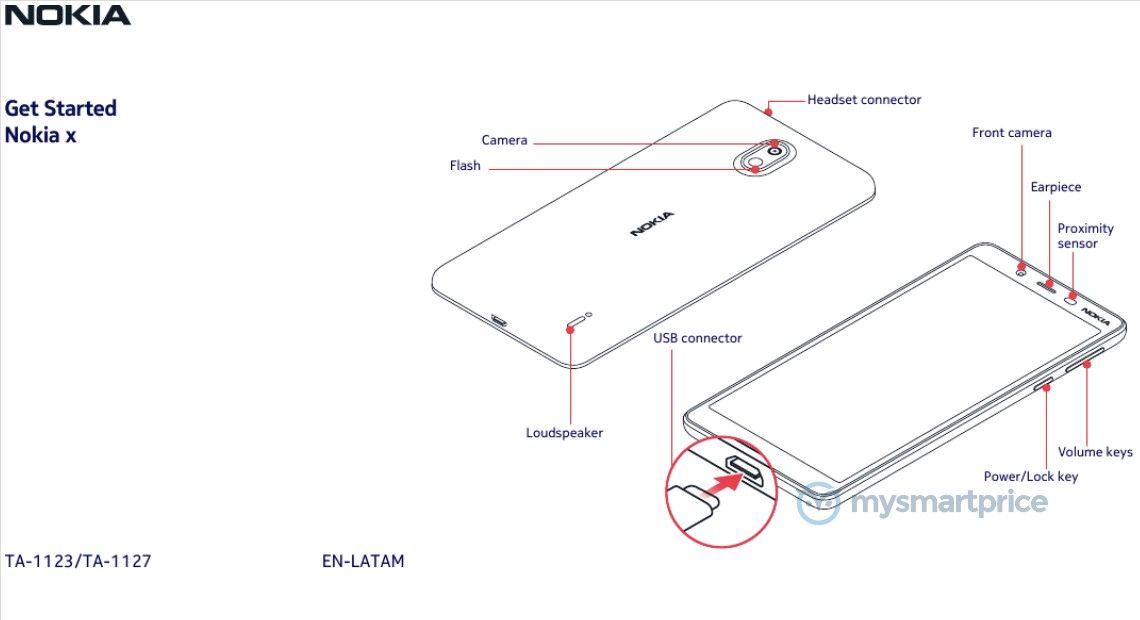 While all eyes are on the launch of HMD Global's Nokia 9 PureView and its crazy penta-camera setup, the company seems to be working on an entry-level smartphone as well. A new phone bearing model number TA-1123 has just passed through FCC certification and could be launched in the next few weeks.
Going by a few specifications of the phone, we are pretty confident that it is an entry-level device and that it could be a successor to the Nokia 1.
HMD Global's TA-1123 Could Be the Nokia 1 Plus
Nokia 1 Plus (TA-1123) FCC Certification
The Nokia 1 is HMD Global's cheapest smartphone as of now, selling for as low as INR 3,999 in India. It features a 2150mAh battery. The Nokia 2.1, on the other hand, has a 4000mAh battery. Since the Nokia TA-1123 appears to have a 2500mAh battery (HE365), it can be safe to assume that it could be a successor to the Nokia 1. The TA-1123 features Wi-Fi b/g/n and Bluetooth 4.2 (with LE). The phone will be shipped with a 5W (AD-5WU) charging wall adapter, a 1-meter USB cable (CA-10W), and wired earphones (WH-108) with a 1.5m-long cable.
Whether or not HMD Global will market the phone with the name Nokia 1 Plus remains to be seen. Moreover, an earlier NokiaPowerUser report had mentioned the Nokia 1 Plus' internal codename to be 'Antman', something that we have also seen in FCC's certification documents for the TA-1123. This also means that the Nokia 1 Plus will have at least four model numbers: TA-1130 (EU – Dual SIM), TA-1111 (EU – Single SIM), TA-1123 (LTA – Dual SIM), and TA-1127 (LTA – Single SIM).
Nokia 1 Plus Specifications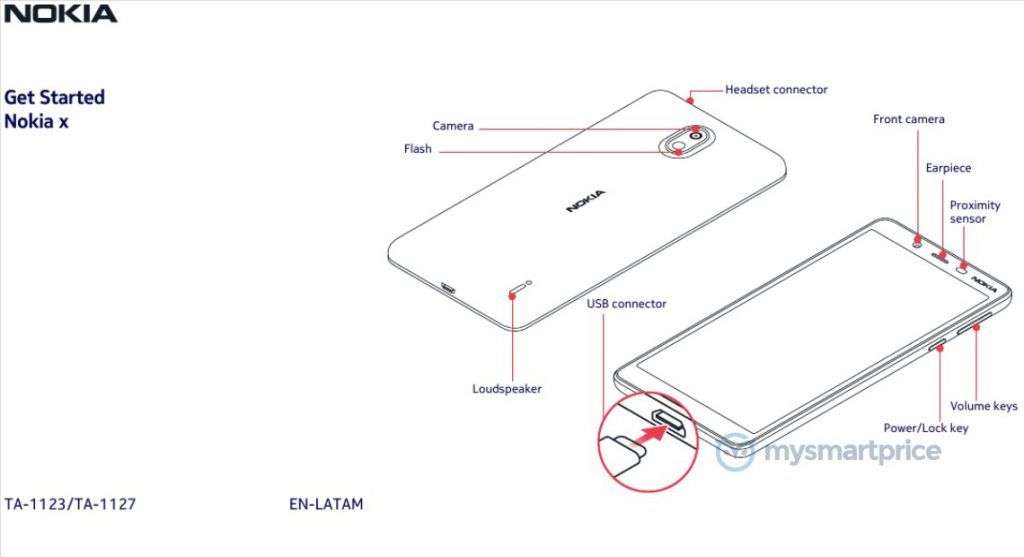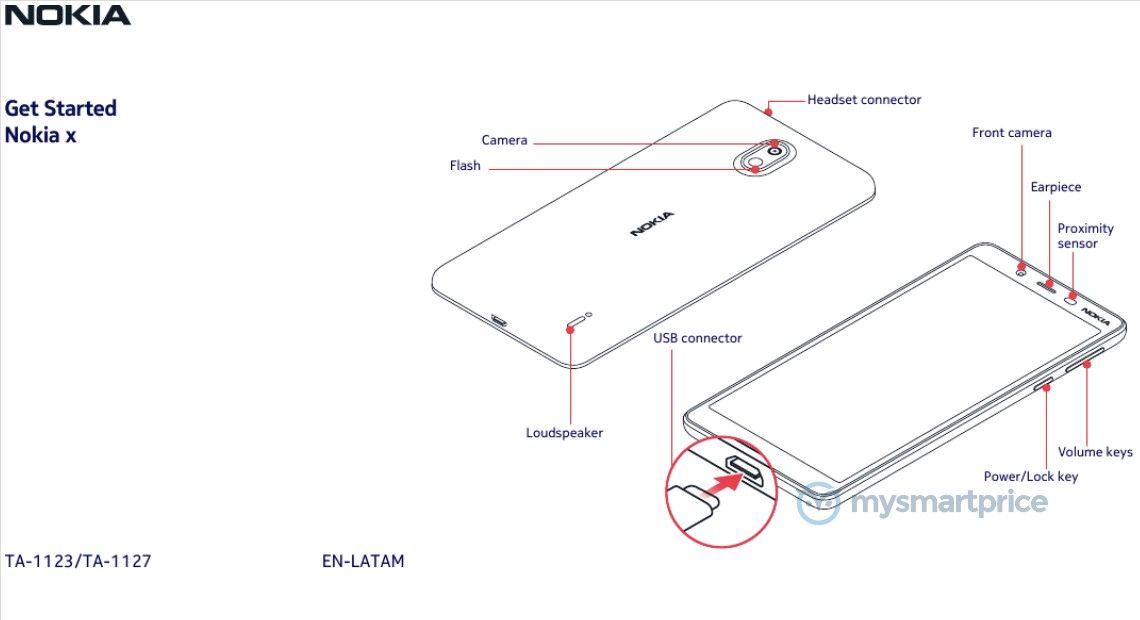 The Nokia 1 Plus will reportedly feature a 5-inch qHD LCD (213ppi) display with minimal bezels, a MediaTek MT6739WW processing chipset with a quad-core ARM Cortex-A53 CPU and Imagination Technologies' PowerVR GE8100 (570MHz) GPU, a single rear-facing camera, a selfie camera, a microUSB port, and a 2500mAh battery. As you can see in the image above, the Nokia 1 Plus will lack a fingerprint reader.