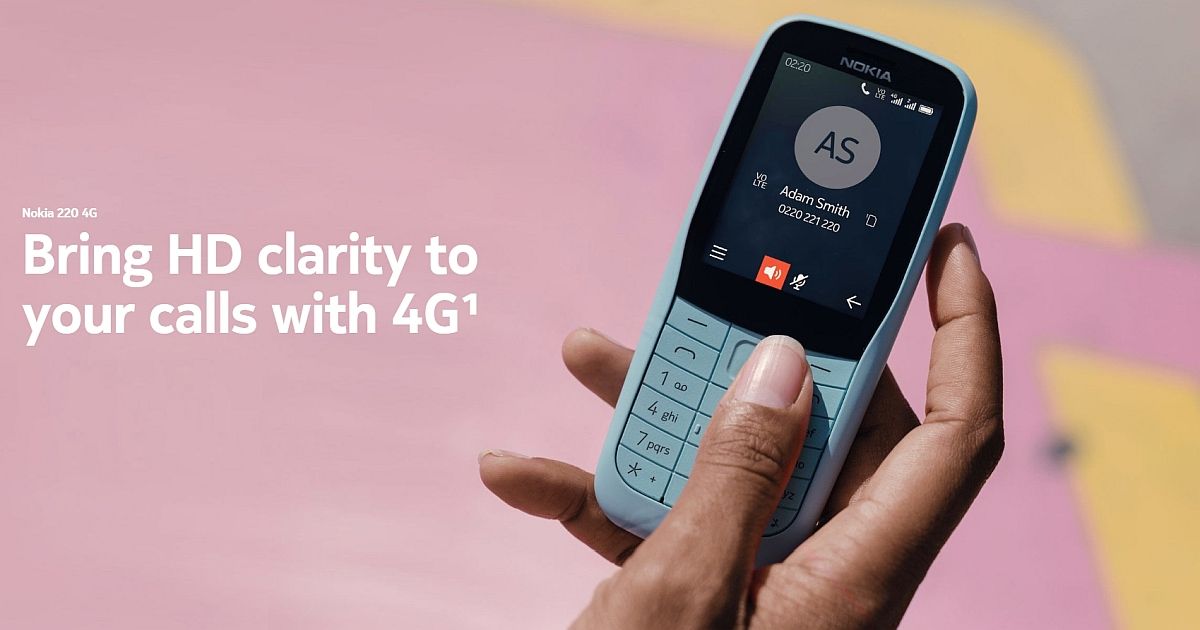 HMD Global has launched two new feature phones. It so happens that both of these are refreshes of Nokia phones we have already seen in the past. First up is the 4th iteration of the Nokia 105 that has been around since 2013. Next, we have a new 4G-equipped model of the Nokia 220 that first debuted in 2014.
Nokia 105 (2019) Specifications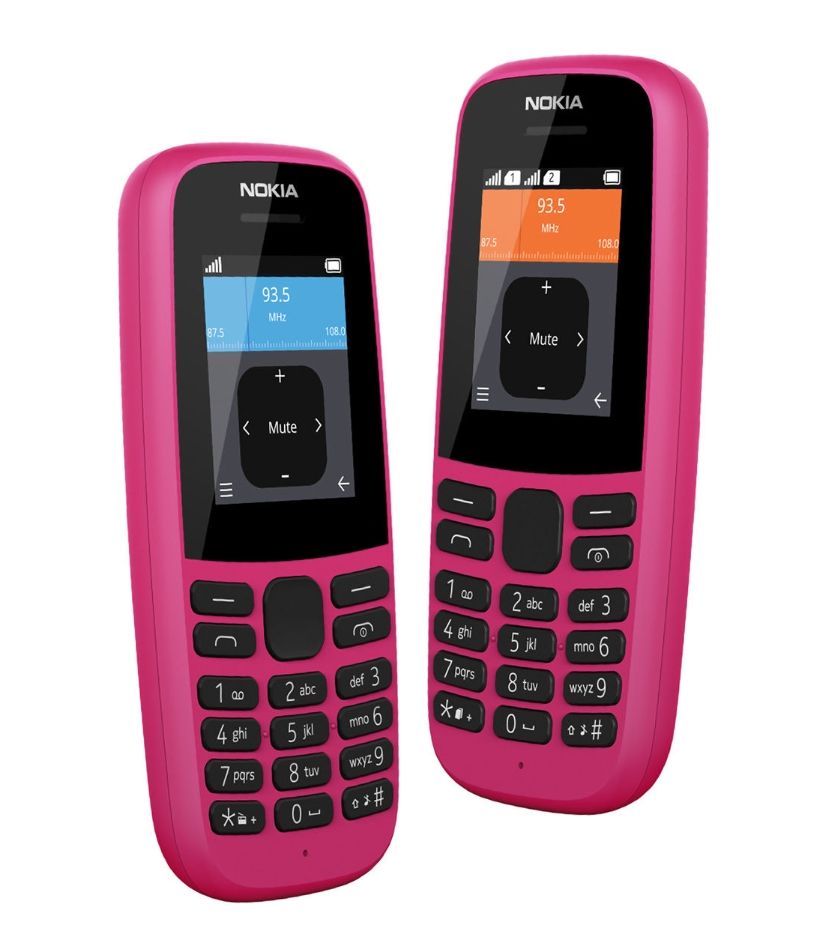 The first Nokia 105 that launched in 2013 came with a 1.45-inch TFT display with a resolution of 128×128 pixels, Nokia Series 30 OS, and an 800mAh battery. Then came the 2015 edition of the phone released by Microsoft that camera with Series 30+ OS and storage. The Nokia 105 was then relaunched in 2017 with a redesign and many other internal changes.
The 4th generation Nokia 105 (2019) comes with an updated polycarbonate exterior that should help the phone survive quite a bit of abuse. The phone makes use of an island keymat where keys are distinctively separated to assist with typing. Just above the keys, we have a 1.77-inch QQVGA. You get 4MB of RAM and 4MB of storage on this phone. HMD Global says that this storage is enough to store up to 2,000 contacts and up to 500 SMS. As for software, you get Nokia series 30+ OS. A total of four games come preloaded on this phone – Snake, Tetris, Sky Gift, and Airstrike.
At 800mAh, the battery on this handset is still the same as it was on its previous iteration. The phone maker says this cell allows up to 14.4 hours of talktime with 25.8 days of standby. Charging takes place over a microUSB 2.0 port. Additionally, this feature phone offers a 3.5mm headphone jack, FM radio, and a flashlight.
Nokia 220 4G Specifications
The Nokia 220 4G's exterior looks quite a bit different when compared to its predecessor. The casing is noticeably curvier, which should assist with a more comfortable grip. This phone also gets a sturdy, polycarbonate body. Its QQVGA display size remains the same at 2.4-inches, and it runs Feature OS. In terms of memory, you get 16MB of RAM paired with 25MB of inbuilt storage. This phone offers an MP3 player and an FM radio that can function without having earphones plugged into the provided 3.5mm jack.
On the back of the Nokia 220 4G we have a VGA camera that is assisted by an LED flash. Out of the box, the phone is said to come with Opera Mini browser installed along with Facebook and Twitter. A modern version of Snake comes preinstalled, with four other trial version of Gameloft titles. Also, this phone comes with Bluetooth 4.2 support. Keeping the lights on is a 1200mAh battery that is rated for 6.3 hours of talktime with 27 days of standby.
Interestingly, this phone does not offer 3G support. If in case you don't have a proper 4G network in your area, the phone will fall back to 2G network.
Nokia 105 (2019), Nokia 220 4G Price & Availability
The Nokia 105 (2019) has reportedly been priced at Euro 13 (approx. INR 1,000). It will be available in Black, Blue, and Pink color options. The Nokia 220 4G, on the other hand, is said to come with a price tag of Euro 39 (approx. INR 3,000). This phone will be offered in Black and Blue color variants.
Both smartphones will be offered in single and dual-SIM variants. While the exact release for the Nokia 105 (2019) is not known, Nokia did announce that the Nokia 220 4G will be available for purchase in major markets from mid-August.