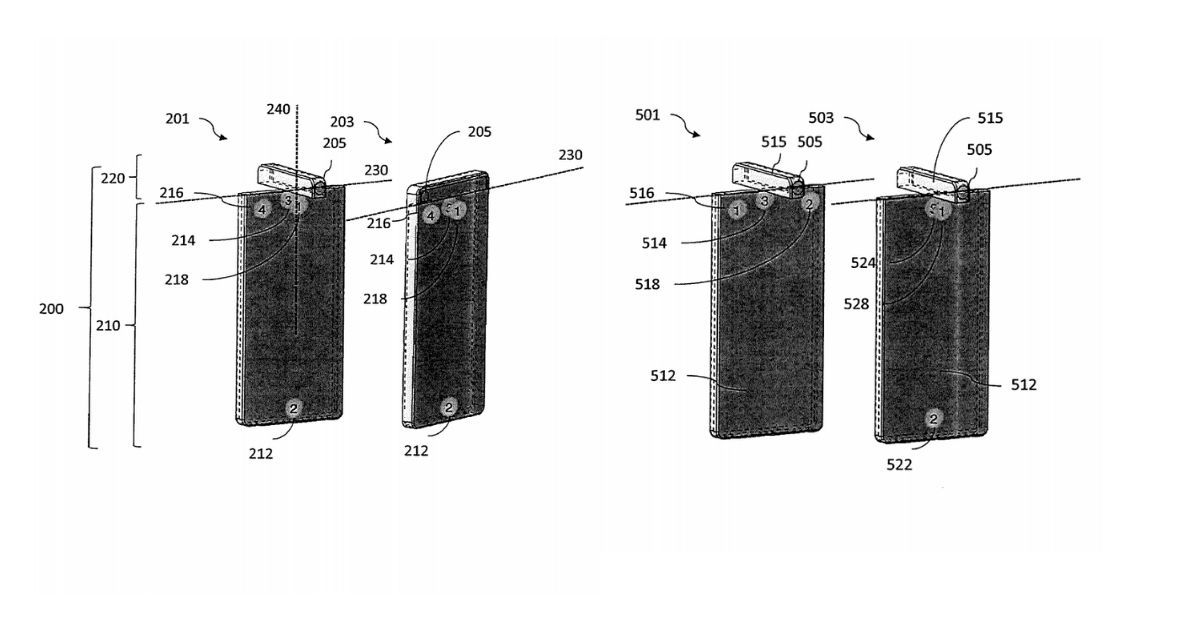 Over the past few years, we have seen different camera module implementations on smartphones including pop-up cameras, flip cameras, and rotating cameras. Now, Nokia has filed a new patent for a rotating camera module on a smartphone. This is quite an interesting one, since it's not a flip module that we have seen on handsets like Samsung Galaxy A80, or Oppo N1. The new patent file by Nokia showcases a never seen before camera implementation on a mobile handset. The patent reveals that the company wants to put a 360-degree rotating camera module in the top portion of the smartphone.
The camera lens will reside on one of the edges, either left, or right, of the module, and can change its direction based on the audio source. Nokia seems to be relying on a pair of microphones to track where the audio is coming from, and the rotating module will adjust its direction. This microphone array will obtain audio signals, and analyze them to determine the direction of the audio source. The module will rotate depending on the direction, and generate spatial audio signals based on modified direction. The camera lens will also change its direction, and will point towards an audio source to produce a video clip.
In times when Android manufacturers are pushing all the boundaries to maximize the screen-to-body ratio, such a rotating camera module will certainly bring it down. However, this seems like quite an interesting setup where a user may not be required to adjust the camera at all while recording videos, as this assembly is capable of tracking the audio source with the microphones, and rotate itself in all directions. What do you think of this new camera module? Are you looking forward to seeing this setup on a mobile handset. Do let us know in the comments below.