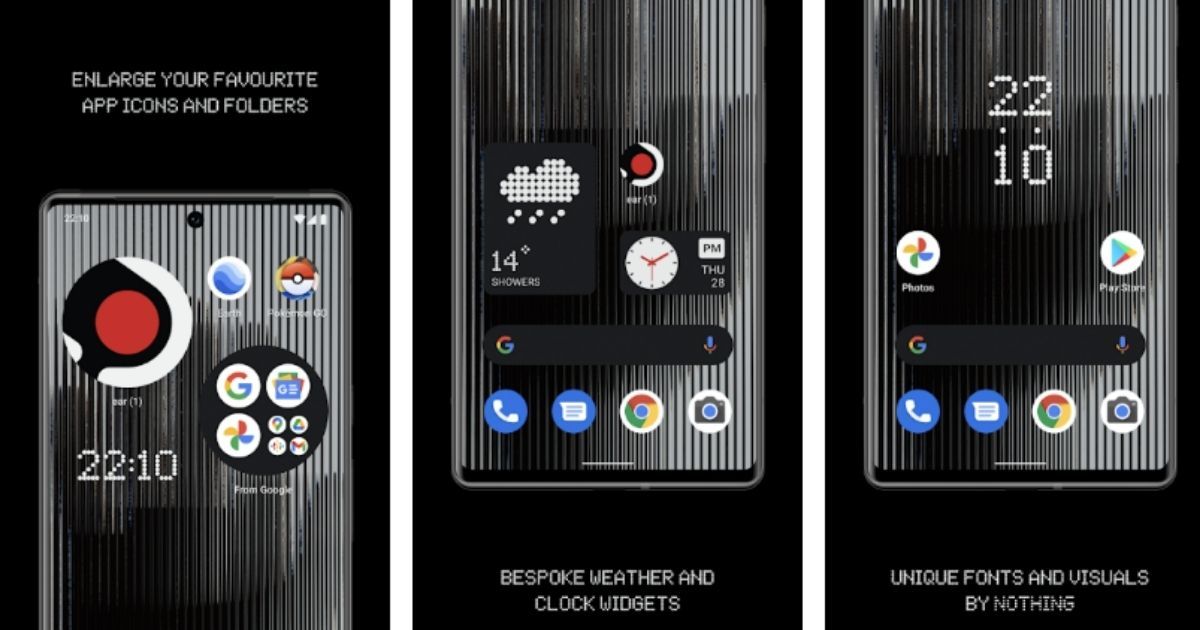 Nothing, the company behind the popular Nothing Ear (1) true wireless earbuds is confirmed to launch its first-ever smartphone later this year. The founder of the company, Carl Pei hosted a virtual event back in March to talk about the upcoming phone's features and what people can expect from the brand's first smartphone.
Firstly, the phone will be called Nothing Phone (1) and the device will launch sometime this Summer (USA), which means the phone could launch sometime in July, August, or September. Further, at the event, Carl also confirmed that the phone will come with a Qualcomm Snapdragon processor and as for the software, the phone will come with Nothing OS. At the event, he had also said the Nothing OS launcher will be made available for some Android phones in the month of April and now with just a couple of days left in the month, the company has pushed out the beta version of the Nothing Launcher on Google Play Store.
Nothing Launcher Available on Play Store Now
The Nothing launcher beta version is now available for download on Google Play Store. However, the installation is limited to a few devices. As of now, the launcher is available for Samsung Galaxy S21 series, Galaxy S22 series, Google Pixel 5 and Pixel 6 series devices. In case you have any of the aforementioned phones, you can head to the Play Store and download the app now.
As promised, you can experience Nothing Launcher (Beta) ahead of phone (1)'s summer launch

Follow this Google Play Store link: https://t.co/qraEYIsLRE

Android users can preview @Nothing OS graphics and animations unified by our distinctive design language

— Manu Sharma (@buildingnothing) April 28, 2022
The app is 5.8 Mb in size and the minimum software requirement is Android 8 and up. As for the features, the Nothing launcher will offer dot-matrix design language, max icons and max folders. Along with these, you also get Bespoke Weather and Clock widgets. Furthermore, users can also enlarge app icons and folders. Lastly, the company has also confirmed that users with OnePlus devices will soon be able to install the launcher.
The company has already confirmed that the Nothing Phone (1) will get three years of Android OS updates and four years of security updates.