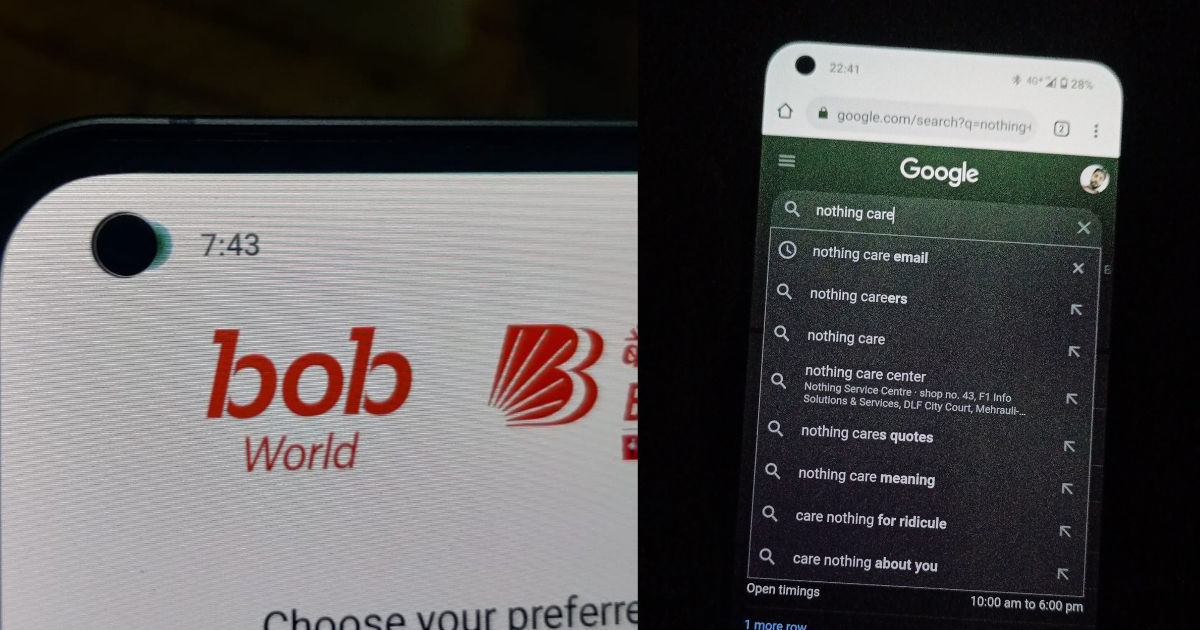 Nothing Phone (1) created a lot of buzz before its launch for its unique design language. The phone features a transparent glass back which houses multiple LED strips for the Glyph Interface. The smartphone is available on sale in India via Flipkart. After the rear panel, the front of the Phone (1) is making some news, and it might not be a good one. Users are reporting about their Nothing Phone (1) display having a green tint and dead pixel issues.
These users took to Twitter to highlight the issue while trying to find a fix for the same. A Twitter user applied for a replacement after seeing the green tint of their Phone (1) device. The replacement unit also had the same issue. Some other users have also complained about the green tint issue on Twitter and Reddit. In most cases, Nothing has been quick to offer a replacement for the issue. Some users highlighted that Nothing via Flipkart offered a replacement within a day of reporting the issue. This is excellent for a new brand.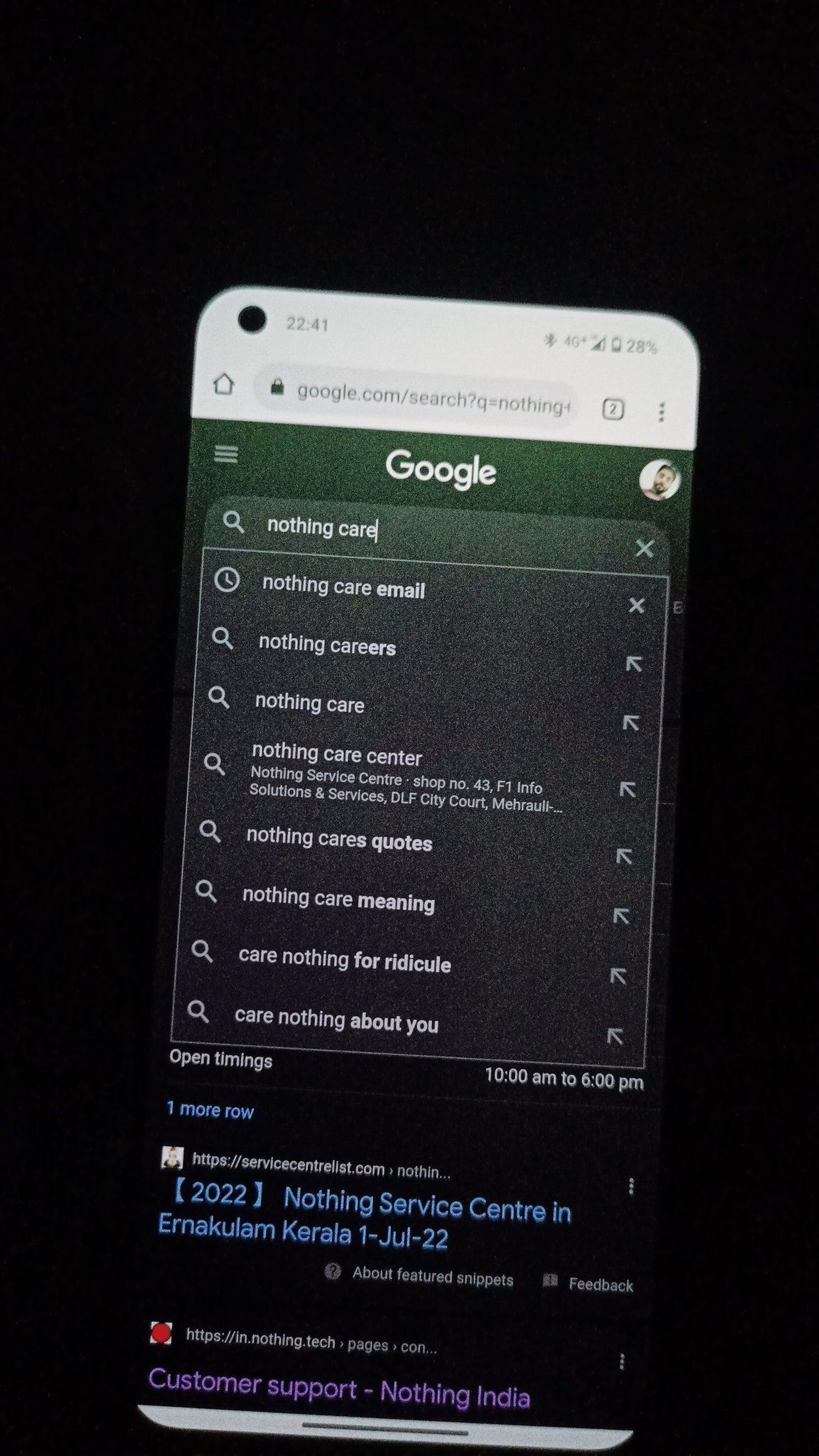 Nothing Phone (1) Display Issues
It is not just the green tint as a couple of users have also reported seeing dead pixels around the front camera cutout. Beebom first reported seeing the dead pixels near the selfie camera within three hours of using the device.
Nothing Support acknowledged the issue but has not issued any official statement to explain the reason behind the display issues. It is also unknown at the moment if the issue is widespread or only a certain number of units are showing quality control issues.
The Phone (1) is not the first smartphone to show a green tint or dead pixels on the display. The likes of the Samsung Galaxy S20 series, OnePlus Nord and many other phones have shown a green tint on the phone's display in the past. The issue is noticeable for the affected units when the display brightness is very low. OLED displays have been prone to green tinting issues in the past but companies have managed to provide a fix via software updates. In the case of the Phone (1), it is unknown if the issue is due to some hardware fault or if it can be fixed via a software update.
The Phone (1) is going on sale on July 21 via Flipkart. It was launched at a starting price of Rs 32,999 for the base model.