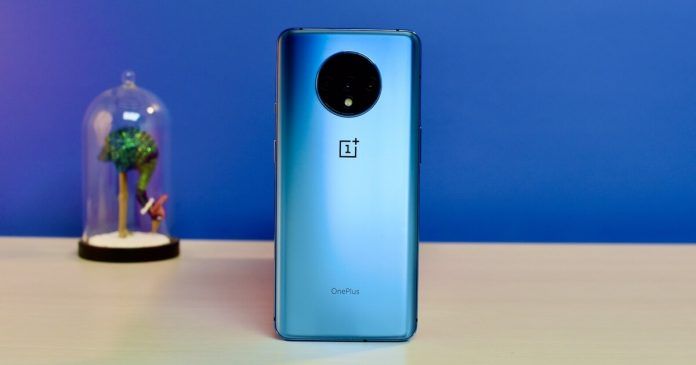 OnePlus rolled out Android 11 based OxygenOS 11 Stable update to OnePlus 7, and OnePlus 7T series devices last month. The update came after multiple delays due to an encryption-related issue and still features like Always-on-Display were missing on devices. Now, looks like the company rushed to roll out the update, as the users, who updated their devices to Android 11, are facing an issue with the 90Hz refresh rate. OnePlus 7 Pro, OnePlus 7T, and OnePlus 7T Pro are the devices that are affected by the issue, as per a report by PiunikaWeb.
OnePlus 7 Pro, OnePlus 7T, OnePlus 7T Pro users report Frequent Frame Drops in 90Hz mode after OxygenOS 11 Update!
Various users took it to the OnePlus Community, and Reddit to register their complaints as they noticed frequent frame drops. Rizwan1122, a OnePlus 7 Pro user, on OnePlus Community said,
So I updated to oos 11, and it's been great besides for I very often get a huge drop in what feels like the refresh rate randomly. Is there a new auto toggle for refresh rate or something?
Another post by a Reddit user reads,
I don't know if this is happening to anyone else, or if someone has already posted about this before, but has the refresh rate of anyone's phone that supports 90 hertz been stuttery? Whenever it happens, I have to switch back to 60, and again back to 90 in order for it to smooth out again. And even some games that I've been playing with fine until now we're having issues.
On scrolling through OnePlus Community, we could find multiple users reporting a similar issue. Though, OnePlus has acknowledged the issue on the community forum. Prashanth 27, a staff member, acknowledged the issue on the company's behalf. He also informed the users that the company is will fix the issue with upcoming OTA updates.
We would like to inform you that the issue is taken care by the developer and the issue will be fixed in the upcoming OTA updates.
Here's the Fix!
A user claimed that once he switched to the 90Hz refresh rate with QHD+ resolution setting, the issue didn't occur. The user also added that the issue occurred when he used the device with 90Hz refresh rate in FHD+ resolution. So, in case you own a OnePlus 7 Pro, or a OnePlus 7T Pro, we would advise you to try different refresh rate + resolution combos, and avoid the 90Hz refresh rate with FHD+ resolution.
Do you use a OnePlus 7 Pro, OnePlus 7T, or OnePlus 7T Pro? Did you encounter the issue on your unit? Do let us know in the comments below.
Thanks for reading till the end of this article. For more such informative and exclusive tech content, like our Facebook page