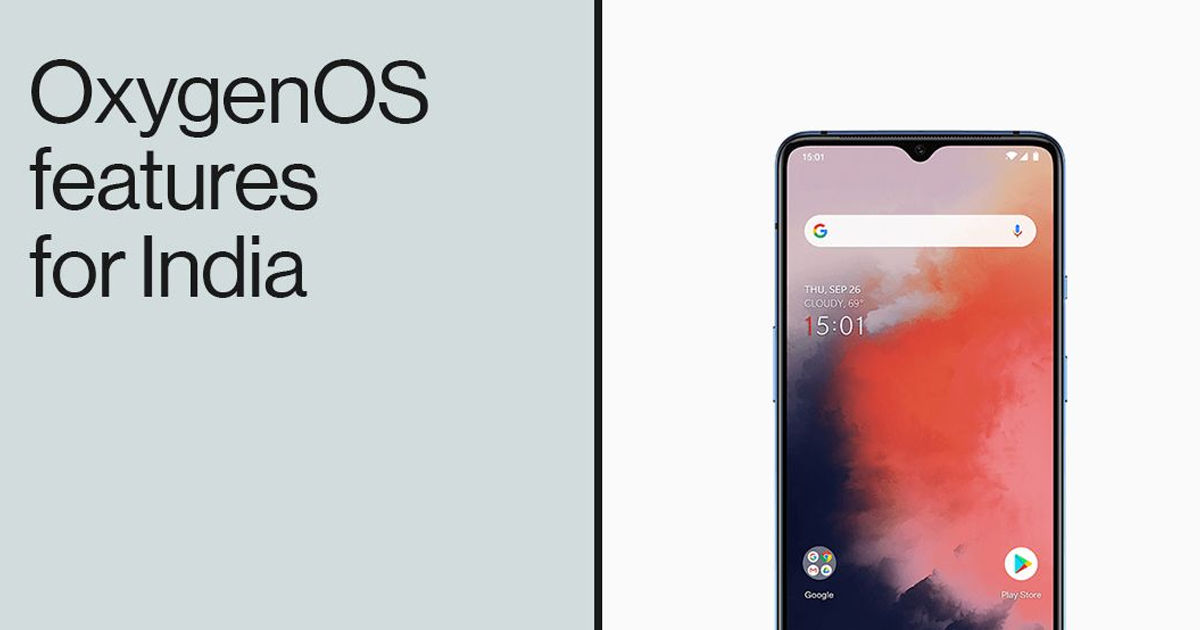 OnePlus has announced five, India-centric features for its Oxygen OS – Smart SMS, Cricket Scores, International Roaming, Work-Life Balance, and an Improved Gallery with free cloud storage. According to the brand, they've been working on these features from the past 11 months, and all of them have been developed at their R&D center in Hyderabad, India. OnePlus hasn't yet announced which devices will get these features. That being said, they are expected to hit OnePlus devices with the Android 10 operating system. Let us now have a closer look at each of these features.
Smart SMS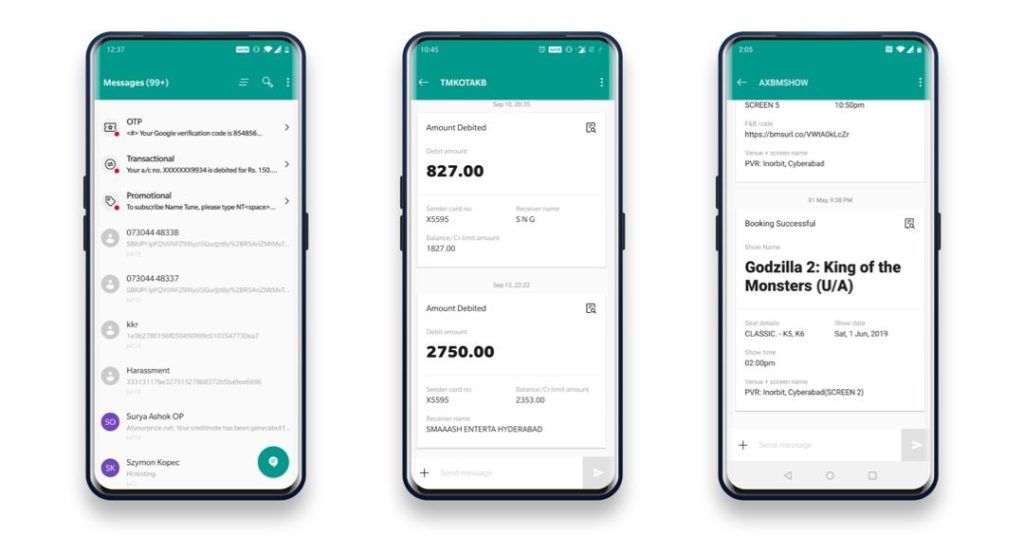 The Smart SMS feature categorizes SMS under three labels – OTP, Transactional, and Promotional. For example, if you get a message for OTP, it will directly go in the OTP folder, and the same goes for transaction and promotion SMS. This reduces the clutter in your inbox and makes finding SMS easy. Many other custom Android user interfaces, such as MIUI, One UI, and Color 6, offer this feature.
Cricket Scores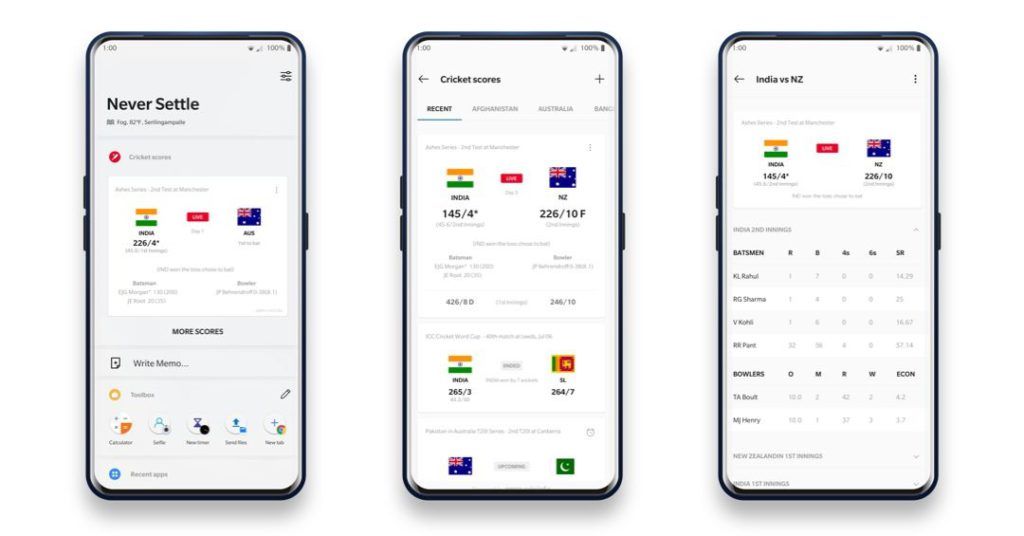 Indians love Cricket, and to keep a tab on match scores, most people in India install applications in their smartphones that send score notifications. Well, if you are a OnePlus user with Android 10 based Oxygen OS, you don't need to install a third-party application. The Oxygen OS will now show you live Cricket scores in OnePlus Shelf for easier access. You can customize this tab with your favorite teams to get relevant information.
International Roaming
International Roaming is a SIM-free global mobile data service from OnePlus. Here, you will have to purchase an international roaming pack from OnePlus, after which, you will able to use data around the globe, even if you don't have a SIM card in your device. OnePlus, however, hasn't announced the pricing details of its International Roaming packages.
Work-Life Balance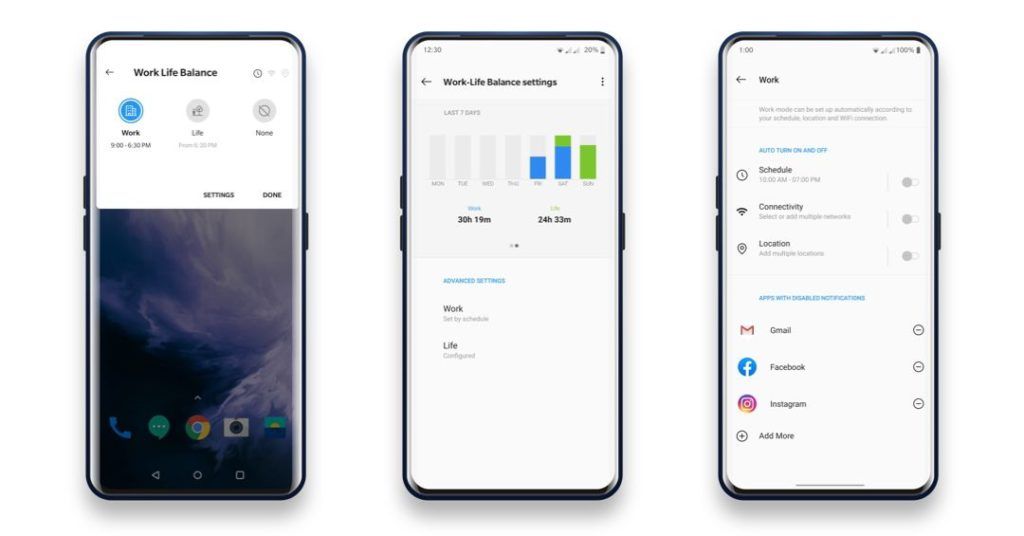 The Work-Life Balance separates work notifications from personal notifications. To start using this feature, you'll first have to assign applications to Work mode or Life mode. If you are in Life mode, you will get notifications only from those applications that are assigned in Life mode. Similarly, if you are in Work mode, you'll only get notifications from those applications that are assigned under Work mode. There are also a few automation features in Work-Life Balance, which will activate either profile based on time, day, date, location, and more.
Improved Gallery with cloud storage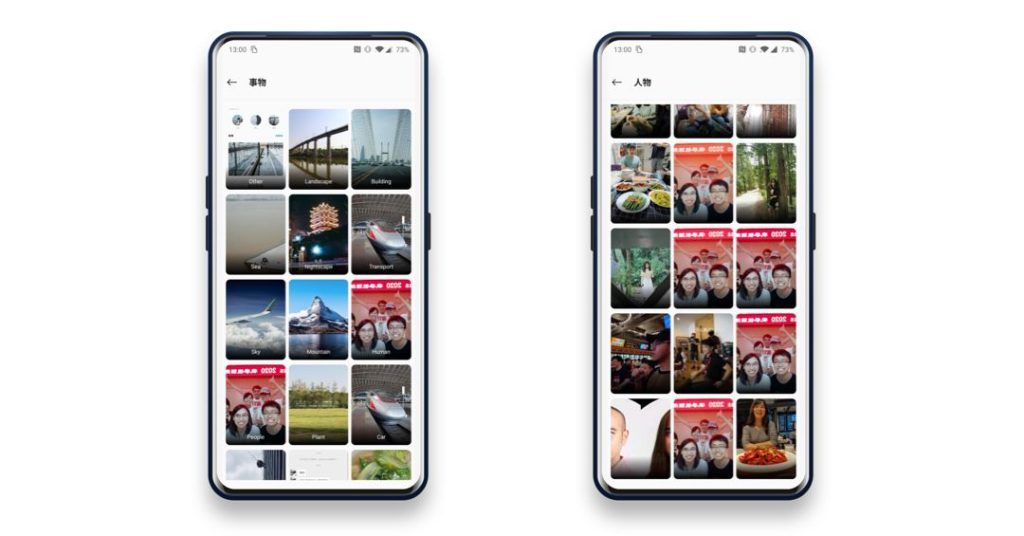 If you are a OnePlus user, you'll know that the Gallery application in OnePlus smartphones doesn't sort images according to time. Well, the updated Gallery application will now sort images into smart albums based on timestamps, recognized faces, and locations. OnePlus is also offering 5GB of cloud storage to store your images and an additional 50GB storage for the first year.