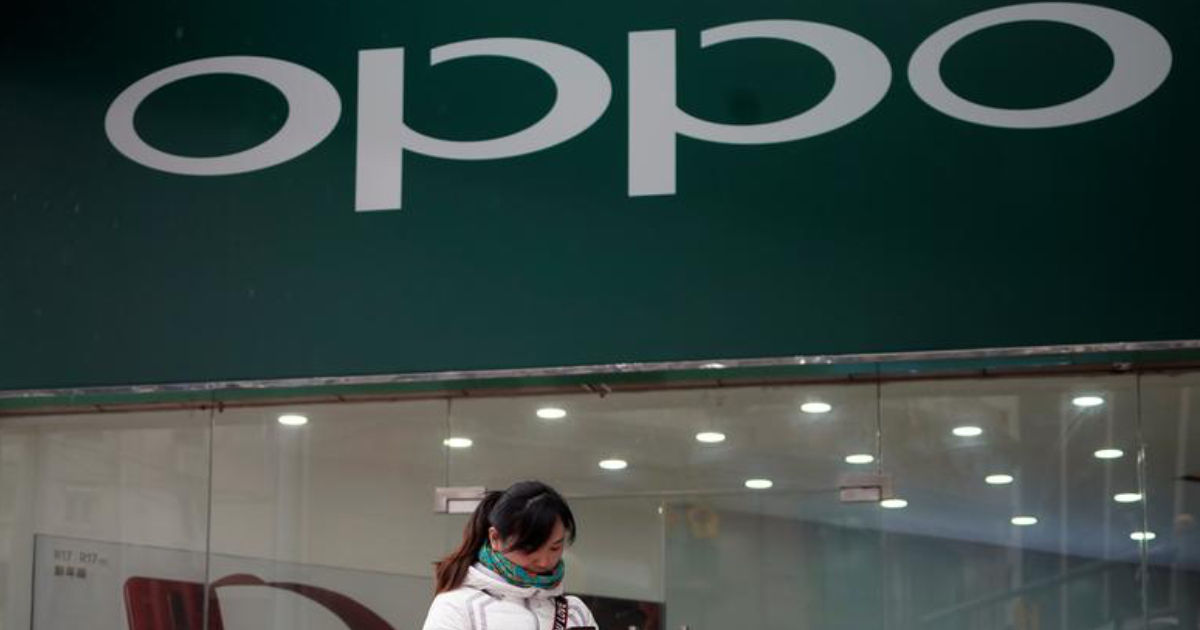 The Directorate of Revenue Intelligence (DRI) has searched OPPO India's office in its latest crackdown. The government agency found that OPPO India evaded customs duty amount of up to Rs 4,389 crore. The search operation comes within days after ED raided Vivo India's offices.
The DRI in its statement said, "During an investigation pertaining to M/s Oppo Mobiles India Private Limited (hereinafter referred to as 'Oppo India'), a subsidiary company of "Guangdong Oppo Mobile Telecommunications Corporation Ltd", China (hereinafter referred to as 'Oppo China'), the Directorate of Revenue Intelligence (DRI) has detected Customs duty evasion of around Rs 4,389 crores."
Government agencies like the DRI, Enforcement Directorate (ED) and the Income Tax Department have been searching offices of Chinese smartphone makers in India following reports of tax evasion and money laundering. The latest crackdown on OPPO by the DRI comes months after the IT Department raided its offices (and Xiaomi) in December 2022.
Citing intelligence inputs, the IT department searched offices of OPPO and Xiaomi in Delhi NCR, Mumbai, Karnataka and Gujarat. Searches were also conducted at the offices of OnePlus, which merged into OPPO but operates as a separate brand in India. At the time, the IT Department stated that Xiaomi and OPPO have violated the tax laws and can be fined Rs 1000 crore.
DRI Raids OPPO India for Customs Duty Evasion
The DRI claims that OPPO India evaded customs duty worth Rs 4,389 crore. The DRI is yet to release any further details following the search operations. OPPO, on the other hand, said, "We have a different view on the charges mentioned in the SCN (Show Cause Notice). We believe it's an industry-wide issue many corporates are working on. OPPO India is reviewing the SCN received from DRI, and we are going to reply the notice, presenting our side, and will be working further with the related government departments. OPPO India is a responsible corporate and believes in prudent corporate governance framework. OPPO India will take appropriate steps as may be needed in this regard including any remedies provided under the law."
OPPO's India offices across different states and cities were searched first by the IT department in December 2021. The taxmen also searched offices of Xiaomi India at the time, followed by raids from the ED and DRI. Xiaomi India's assets worth Rs 5550 crore were seized by the ED under the FEMA Act.
The ED also raided 44 offices of Vivo India under the Prevention of Money Laundering Act (PMLA). ED said Vivo India remitted Rs 62,476 crore, which is nearly half of its turnover of Rs 1,25,185 crore, out of India, mainly to China. "These remittances were made in order to disclose huge losses in Indian incorporated companies to avoid payment of taxes in India," ED said in its official press statement.
Vivo India stated that it is cooperating with the authorities to provide the required information. "Vivo is cooperating with the authorities to provide them with all required information. As a responsible corporate, we are committed to be fully compliant with laws," a Vivo spokesperson said. The ED also froze the bank accounts of the Chinese smartphone maker in India. Upon challenging the freezing of accounts, the Delhi High Court issued notice to ED and further asked Vivo India to furnish a bank guarantee of 950 crores to operate its bank accounts with a condition that a balance of Rs 250 crore is maintained.