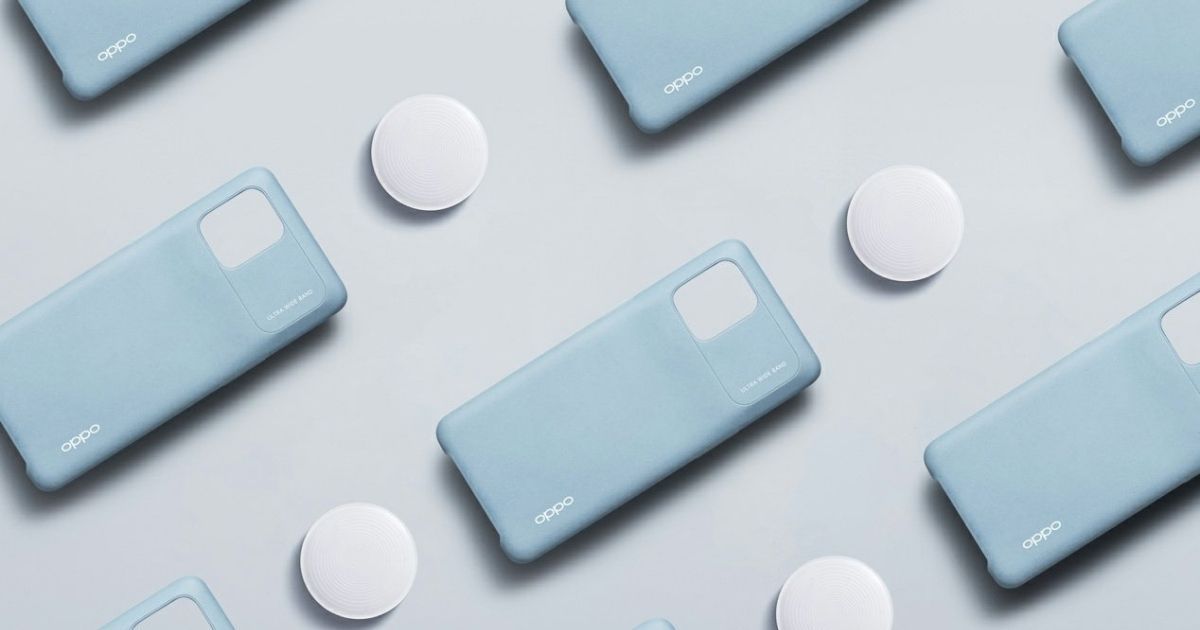 Oppo has launched a new case for the Oppo Find X3 Pro, but it is not just a smartphone case. The case doesn't only add physical protection to the case, but also enhances the spatial perception through functional modularity. The new Oppo One-Touch phone case is the world's first smartphone case to make the use of Ultra-wideband (otherwise known as UWB) technology. The advantage of using UWB technology with the Oppo One-Touch case is that users can now control smart home devices with its one-touch identity sticker. Users can simply point the phone case towards a smart home device they want to control without opening the smart home app, thanks to the one-touch identity stickers.
The one-touch identity sticker helps it in establishing a one-key connection, so that it can control the smart home devices. This one-touch identity sticker on the case has a dual-color, dual-material water ripple design. The smooth surface helps transmit the underlying white ripple. There is a hidden indicator on the identity sticker that helps with the switch status. It has a USB Type-C port for charging. The identification stickers can be placed on smart home devices since these feature magnetic design.
The one-touch case has three modes: switch, control card, and start scenario. To control a device, users can simply point the smartphone towards it and double-tap to trigger a specific action. A smart device can be simply turned on/off with the switch mode. The control card mode brings the control page with all supported functions to let users quickly adjust the parameters such as brightness, color temperature, and others. While, the last Scene mode can be used to turn on/off all the devices simultaneously with a single action. The case comes in a Gray color, and has a smooth texture. What do you think of this innovative phone case? Do let us know in the comments below.
Thanks for reading till the end of this article. For more such informative and exclusive tech content, like our Facebook page