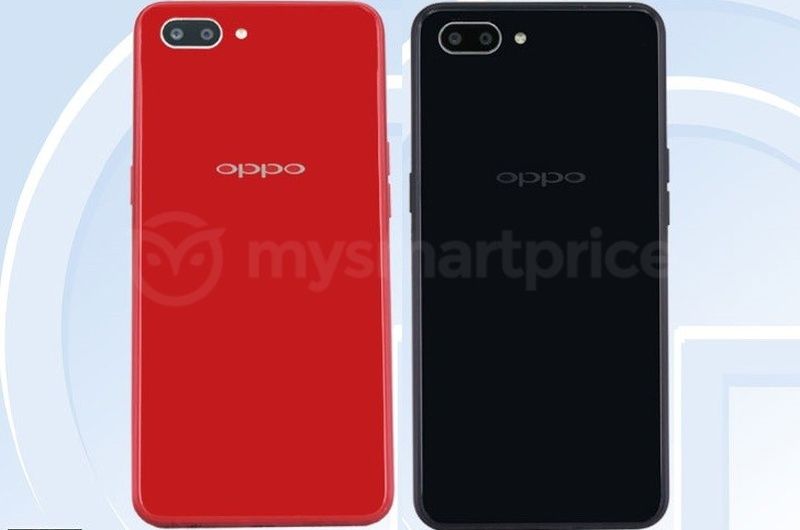 Chinese certification agency TENAA today certified two variants of an unannounced OPPO smartphone. The variants bear the model numbers PBBM30 and PBBT30. While the TENAA listings for the PBBM30 and PBBT30 do not include complete specifications, they do shed some light on the key features of the unannounced smartphone. It should be noted that this is the very first time that the PBBM30 and PBBT30 model numbers have been spotted online.
OPPO PBBM30, PBBT30 Receive TENAA Certification
The images published by TENAA reveal the smartphone comes with a notch at the top, although it is not a waterdrop-style notch that we have seen on some recent OPPO smartphones. Going by the information revealed by TENAA, the PBBM30 and PBBT30 feature a 6.2-inch sized display. The resolution of the display, however, has not been listed yet. Going by the shape of the notch seen in the images, we expect the aspect ratio to be 19:9. In terms of physical size, the TENAA listings tell us the smartphone measures 156.1 x 75.7 x 8.2mm. Interestingly, the smartphone is nearly identical in terms of physical dimensions to the OPPO A3s. Both smartphones appear to be indistinguishable in terms of design as well.
At the rear, we find a dual-camera setup with the two sensors stacked horizontally. An LED flash module is also seen next to the dual cameras. No fingerprint sensor is visible on the back of the handset, which suggests that it could simply be an entry-level model and may not include a fingerprint sensor. Instead, the smartphone is expected to come with Face Unlock for easy access. While Face Unlock is nowhere near as secure as a fingerprint sensor, it is definitely a very convenient unlocking method.
The TENAA listings reveal the smartphone packs a 4100mAh capacity battery, very slightly smaller than the 4230mAh battery fueling the OPPO A3s. We expect to find out a lot more about the unannounced smartphone once TENAA updates the PBBM30 and PBBT30 listings with the complete specifications. As far as the launch date is concerned, there is absolutely no information available currently. That said, it is possible that OPPO may launch the smartphone in China within the next few weeks.