Highlights
The original iPod is in White colour and has 5GB of storage space.
It was purchased as a Christmas present in Texas, United States.
The package also includes the original unopened iPod sleeve and Apple Store bag.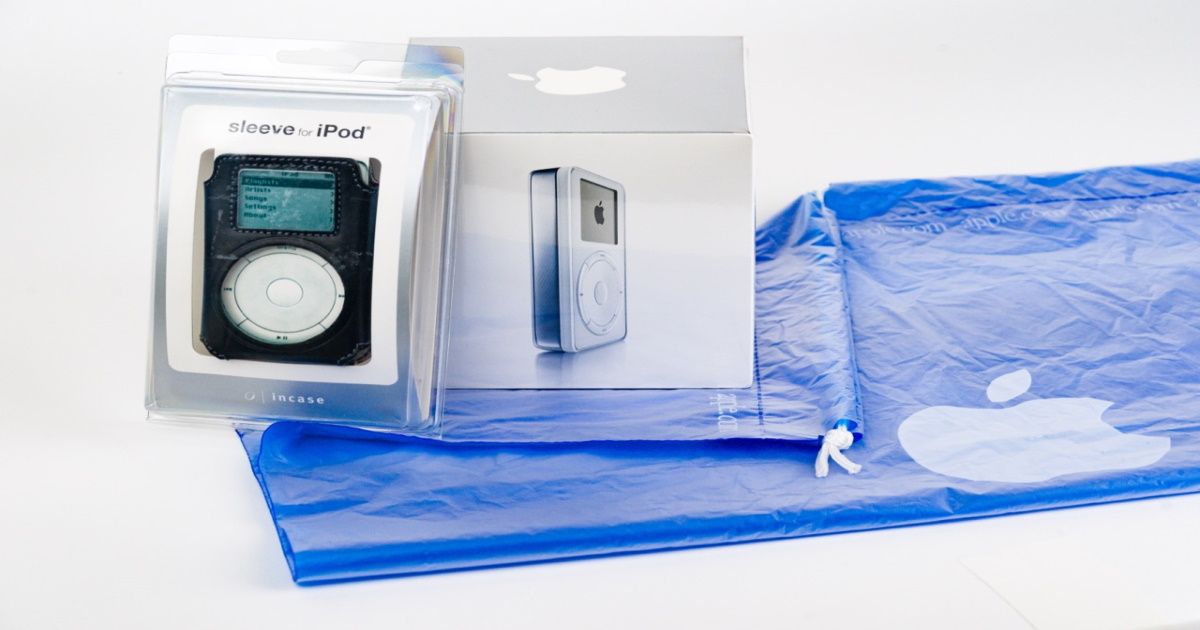 2023 seems to be the year of Apple's iconic and rare products selling at record-breaking prices. An original, unboxed iPhone with 4GB storage was recently sold for a whopping Rs 1.56 crore in an auction. A rare pair of Apple sneakers made for employees in 1990 is currently up for sale for about Rs 41 lakh. Now, an original and unsealed iPod has been sold for a record-breaking amount.
Original iPod in Unboxed Condition Breaks Record
An original and sealed iPod from 2001 has been sold by Rally for Rs 24 lakh (USD 29,000). Rally is a platform that allows collectors to buy shares of rare collectable items. It put the original iPod for sale in 2021 in the form of 5,000 shares priced at USD 5 per share. It received a buyout offer for the item worth USD 29,000 which is a 16% hike on the original selling price.
Shareholders were asked to vote if they were in favour or against the buyout offer. The platform shows that 61.98% of shareholders voted in favour and thus the sale was completed. Rally has not revealed the identity of the buyer but said the person is a collector of sports and technology memorabilia.
The original iPod in question here was purchased for USD 399 as a Christmas present by Fred and Betty Goodwin for their son Joseph in December 2001. The purchase was made at an Apple Store in a shopping mall in Plano, Texas. This store is said to have opened just before the iPod release. Joseph ended up putting it on a closet shelf and never opening it. (Via)
Rally's listing for the original iPod shows it is sealed in its original packaging. It is White in colour and has 5GB of storage space. The package also includes an original unopened iPod sleeve and an original Blue-coloured Apple Store bag.
Apple launched the original iPod in October 2021 as a 'revolutionary' music device. Its tagline at that time was, "Say hello to iPod. 1,000 songs in your pocket." This might not seem like a lot of songs in the modern age of seamless music streaming but it was a huge deal back then. The device became an instant hit among buyers, specifically the youth.
The iPod underwent various changes over the years and was made available in various form factors and designs. There were iPod Mini, iPod Nano, iPod Shuffle, and even an iPod Touch. The last one was the only iPod with a touchscreen display which made it look like an iPhone but without calling capabilities. Apple decided to discontinue the iPod series by killing the iPod Touch in 2022 and put an end to a 20-year-long journey.