Highlights
Sony has announced three new PS Plus games for August 2023 which will be available from 1 August to 4 September.
PlayStation Plus users who own any membership tier can download COD: Black Ops Cold War, Alan Wake Remastered, and Endling – Extinction is Forever free till 31 July.
This month's additions include PGA Tour 2K23, Death's Door, and Dreams.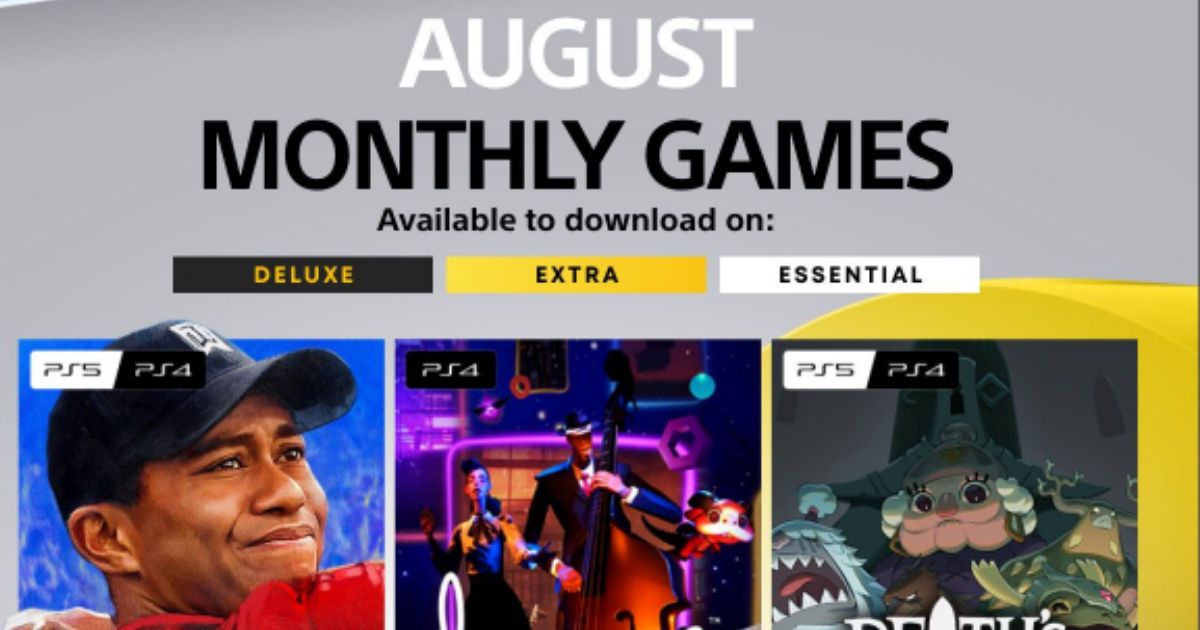 Each month, PS5 and PS4 users who subscribe to one of Sony's PlayStation Plus membership tiers receive an amazing selection of free games to download and play for as long as they hold a subscription active. Sony also announced the August monthly games lineup of PlayStation Plus games which will be available for download from 1 August through 4 September.
PS Plus is PlayStation's online gaming service, which offers multiplayer gameplay as well as extras such as money off numerous digital purchases. It is available in three tiers, with each tier providing progressively significant advantages such as access to a massive library of current and classic titles.
A monthly subscription to PS Plus Essential costs Rs 499 (1 Month) / Rs 1,199 (3 months) / Rs 2,999 (1 Year). There are also PS Plus Extra and Premium tiers, which charge a bit more for extra services.
Also Read: Possible Sony PlayStation Earbuds and USB Transceiver Gets FCC Certification, Could Launch Soon
PlayStation Plus (PS Plus) Monthly Games for August Announced
PlayStation Plus Monthly Games for August:

⛳ PGA Tour 2K23
🎨 Dreams
🐦 Death's Door

Full details at PS Blog#PlayStation #PlayStationIndia #MonthlyGames #PSPlusGames pic.twitter.com/xrN1Zzi67f

— PlayStation India (@PlayStationIN) July 27, 2023
There's no apparent standout here, but a trio of intriguing titles, including the fantastic Zelda-ish adventure Death's Door and a little-known golf sim called PGA Tour 2K23, are about to land on PS Plus tomorrow. Dreams, a long-running game-creation tool from Media Molecule, is also included in the August lineup. These three games will be available for all PS Plus users, including Essential, Extra, and Premium.
PGA Tour 2K23
Golf enthusiasts can experience one of the best simulations in a long time. PGA Tour 2K23, which features Tiger Woods' come back to the video game golf industry, offers amazing swing mechanics, whether you use the analog stick or the three-click technique. It has a good blend of significant courses, real-life PGA pros, and a variety of game modes that give the sim endurance. It contains a comprehensive course creator, which means there are thousands of user-created courses to play.
Dreams
Dreams is an incredible and ever-expanding game universe created by the great Media Molecule, creators of LittleBigPlanet and Tearaway. In this one-of-a-kind universe, you can discover games developed by the community from all over the world and even learn to make your own!
You have the ability to bring your wildest ideas to reality and share them with the world. Dreams is a terrific digital playground for anyone who likes gaming, music, art, animation, or films.
Death's Door
Death's Door was one of 2021's top indie games. The isometric action adventure is set in a gorgeous and enigmatic universe and stars a tiny crow with a sword. The puzzles are enjoyable, the action is satisfyingly difficult, and each boss fight is a unique test of wits and prowess. If you enjoy The Legend of Zelda, you will most likely enjoy Death's Door.
PlayStation Plus Free Games for July 2023
Make sure to claim July's PS Plus lineup before 1 August, which includes the following titles for both PS5 and PS4:
Call of Duty: Black Ops Cold War
Alan Wake Remastered
Endling – Extinction is Forever
Also Read Sony PlayStation 5 Sales Cross 40 Million Mark, CEO Says Supply Is Now Well Stocked
MSP Gaming is the gaming arm of MySmartPrice. We are a one-stop destination for everything gaming. Join our community for regular tournaments and stay updated about the gaming ecosystem – https://bit.ly/msp_gaming_community