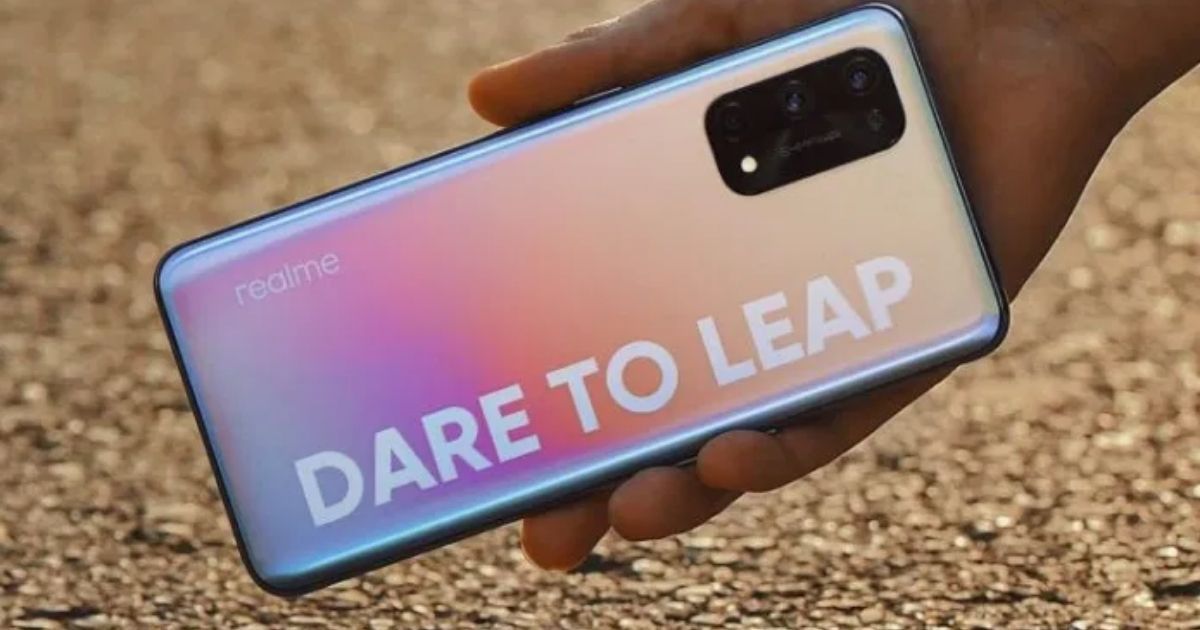 Realme launched the Realme X7 series smartphones a couple of months back in the country. The Realme X7 series consists of two smartphones – Realme X7, and Realme X7 Pro. Despite launching in 2021, the Realme X7 series devices came preloaded with Android 10 based Realme UI 1.0. This was rather disappointing since most of the mid-range smartphones launched in February came preloaded with Android 11. Soon after the launch, the company announced that the Realme X7 series devices will receive Android 11 based Realme UI 2.0 Beta update starting April 2021. Now, Realme has announced Realme UI 2.0 Early Access program for the Realme X7 Pro smartphone.
Realme recommends that users must have at least 5GB of free storage and the device must also not be rooted. The company also advises users to take a backup of their personal data before proceeding with the installation.
Realme X7 Pro users running firmware version RMX2121PU_11.A.14 can apply for the Early Access program. The company also says that it can not promise that every applicant will receive the update. Realme cites various factors such as network communication and strategy adjustment behind this.
Users need to apply via the Software Update Application channel for which they can head over to Settings -> Software Update -> Tap on the settings icon in the top right corner -> Trial Version -> Submit your details -> Apply Now.
Must Read Before Apply(Disclaimer):
• Please make sure your phone is not rooted.
• To prevent data loss, please backup your personal data before proceeding.
• Some third-party application versions might not be compatible with Android 11 yet,after updating these applications might not be available or crashing down on your device.Therefore, it is recommended to update all your applications to the latest version available in the Play Store before your update.
• The Early Access versions may have an unpredictable impact on your phone and effect on daily use.
• Please ensure that the available phone storage is more than 5GB. Otherwise there will be a risk of update failure (To check the phone storage head to Settings > Additional Settings > Storage).
• Due to unpredictable factors such as network communication and strategy adjustment, it is not possible to guarantee that every applicant will receive the update. In case the update is not received, we suggest you patiently wait for the official release.
Users may not be able to use various features after updating their Realme X7 Pro units to early access build. In a community post, Realme recommends users opt for button-based navigation, instead of gestures-based navigation after updating their devices to Realme UI 2.0 early access build. The company says that early access build will disable the swipe-up gestures. The company promises to bring back gesture navigation with future updates.
Realme is also providing users an option to rollback to Android 10. Though, roll back to Android 10 will result in complete data loss. Also, post rolling back to Android 10, users will not receive Realme UI Beta update.
Readers must note that this is an Early Access program and not a Stable roll-out. This means that the X7 Pro users willl have to wait for another month before Android 11 Stable update hits their devices. To put things into perspective, Google recently rolled out Android 12 Developer Preview 3 for Pixel devices, and the California tech giant is expected to announce Android 12 next month at Google I/O 2021.
After publishing the article, Realme came back to Mysmartprice with a statement that addresses the reasons behind the slow update rollout, as well as the reason behind launching smartphones with Android 10 in 2021. We have reproduced the statement in full, below –
"When we were developing the UI for X7 Pro 5G last year, Android 11 was not stable and needed optimization. We knew users like the easy optimizations of realme UI 2.0 and hence tried our best to make realme UI 2.0 out of the box happen from realme 8 onwards from the beginning of the product development phase. Yes it did take some time for products last year but we are accelerating and keeping up and following the UI 2.0 road-map timelines. As we rolled out the early access of realme UI 2.0 update for the users of realme X7 Pro 5G today, we have also kick-started collecting feedback from users through various platforms on the early access experience and then optimize and roll out the best stable version for the users at the earliest. These update also reaffirms realme's commitment to providing regular and timely updates to its devices."