Highlights
The Redmi 12 5G comes with a Qualcomm Snapdragon 4 Gen-2 SoC
It has a 6.79-inch LCD display with FHD+ resolution and 90Hz display
It packs a 5,000mAh battery that can be charged at 18W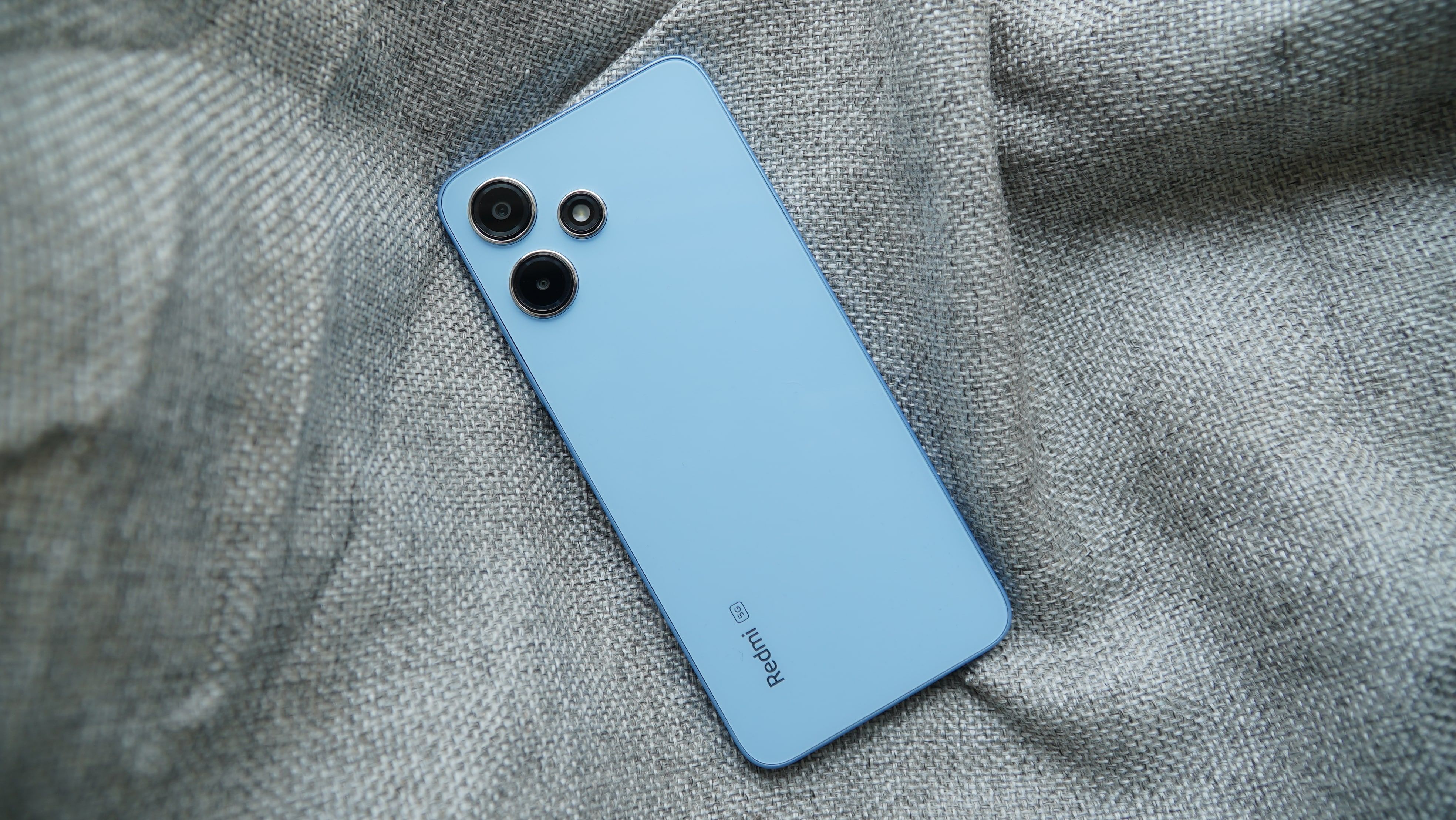 If you ever feel young, remember that Xiaomi as a brand has been around in India for about nine years! In 2014, the Redmi Note 4G tried to revolutionise the Indian market with its affordability, allowing an average Desi to make a jump from 'Kb/s to Mb/s'. In 2023, Xiaomi wants the same demographic to go from 'Mb/s to Gb/s'. It's not the first time a smartphone brand attempts to do that, but can Xiaomi make it stick? Get a taste of it in our first impressions of the Redmi 12 5G.
Redmi 12 5G First impressions: The unboxing experience
Being a smartphone intended to be used by beginners and seasoned users alike, Xiaomi has included all the bare essentials with the Redmi 12 5G's box. So, you get the getting started guide, a plastic case, a SIM ejector tool, a 22.5W charger (the phone only supports 18W peak charging wattage), a USB Type-A to Type-C charging cable and the phone.
Redmi 12 5G First impressions: The lowdown
Xiaomi's making a big deal about the Redmi 12 5G's glass back, even calling it the 'Crystal Glass Design'. It uses a mix of different generations of Corning Gorilla Glass on the front and back of the phone, although they haven't specified which one goes where. The rear panel is pretty much without textures, mimicking the simplicity and colours of popular gemstones. You can buy the Redmi 12 5G in three colour options: Moonstone silver, Pastel Blue and Jade Black.
To maintain a premium vibe, the Redmi 12 5G uses a flat plastic frame with a metal finish, a trend we have seen in other smartphones trying to cut costs. Nevertheless, its in-hand feel is very good for a phone of this price, thanks to the glass sandwich build and flat frames.
Let's visit the four sides of the frames to understand the port situation. The top of the Redmi 12 5G hosts a 3.5mm headphone jack and an IR blaster, whereas the bottom hosts the USB Type-C port, speaker grille and a little lonesome hole for the mic. On the left lies a SIM slot, and the volume rocker and power button complete the overview on the right side.
Another thing that Xiaomi's bragging about is the 6.79-inch display at the front, which throws content at Full HD+ resolution and refreshes at 90Hz. It's the biggest-ever display on a Redmi device, putting it right up against the league of Realme C55. To aid the visuals, the Redmi 12 5G comes with a mono speaker output, which is expected from a smartphone in the vicinity of Rs 15,999.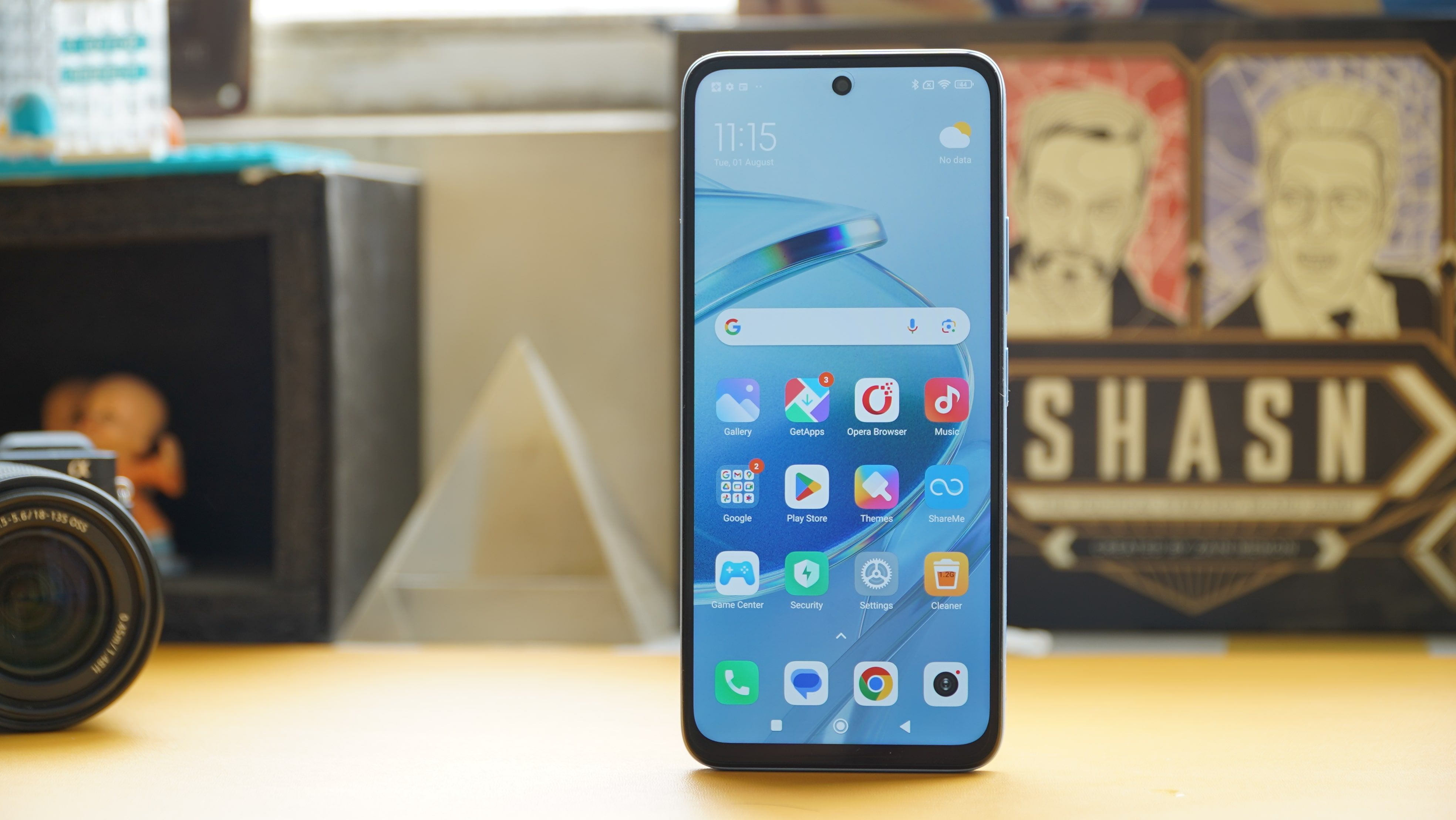 In terms of internal specifications, Xiaomi has made things super-interesting for the segment. The Redmi 12 5G debuts the spanking-new Snapdragon 4 Gen-2 SoC in India.
Why is it a big deal, you ask? Snapdragon 4 Gen-2 brings the power efficiency and performance of 4nm processors to budget phones. It's expected to overcut the rivalling chipsets from MediaTek and even its predecessors, including the Snapdragon 4 Gen-1 and Snapdragon 695, by quite a margin. We are talking about claimed AnTuTu scores of over 545,000 and snappier real-world performance. We are yet to try out the performance metrics of the Redmi 12 5G, so make sure you read our full review, which will be coming out very soon.
You can configure the Redmi 12 5G in a bunch of options. You get three RAM capacities — 4GB, 6GB and 8GB — but only two storage options of 128GB and 256GB.
The Redmi 12 5G runs Android 13 with MIUI 14 atop. It's bloat-filled to the gills, so it may require you to spend a bit of time and dig into some settings to disable unwanted apps and notifications. On the plus side, it brings back the MIUI dialer that's more intuitive and functional than its stock Android counterpart.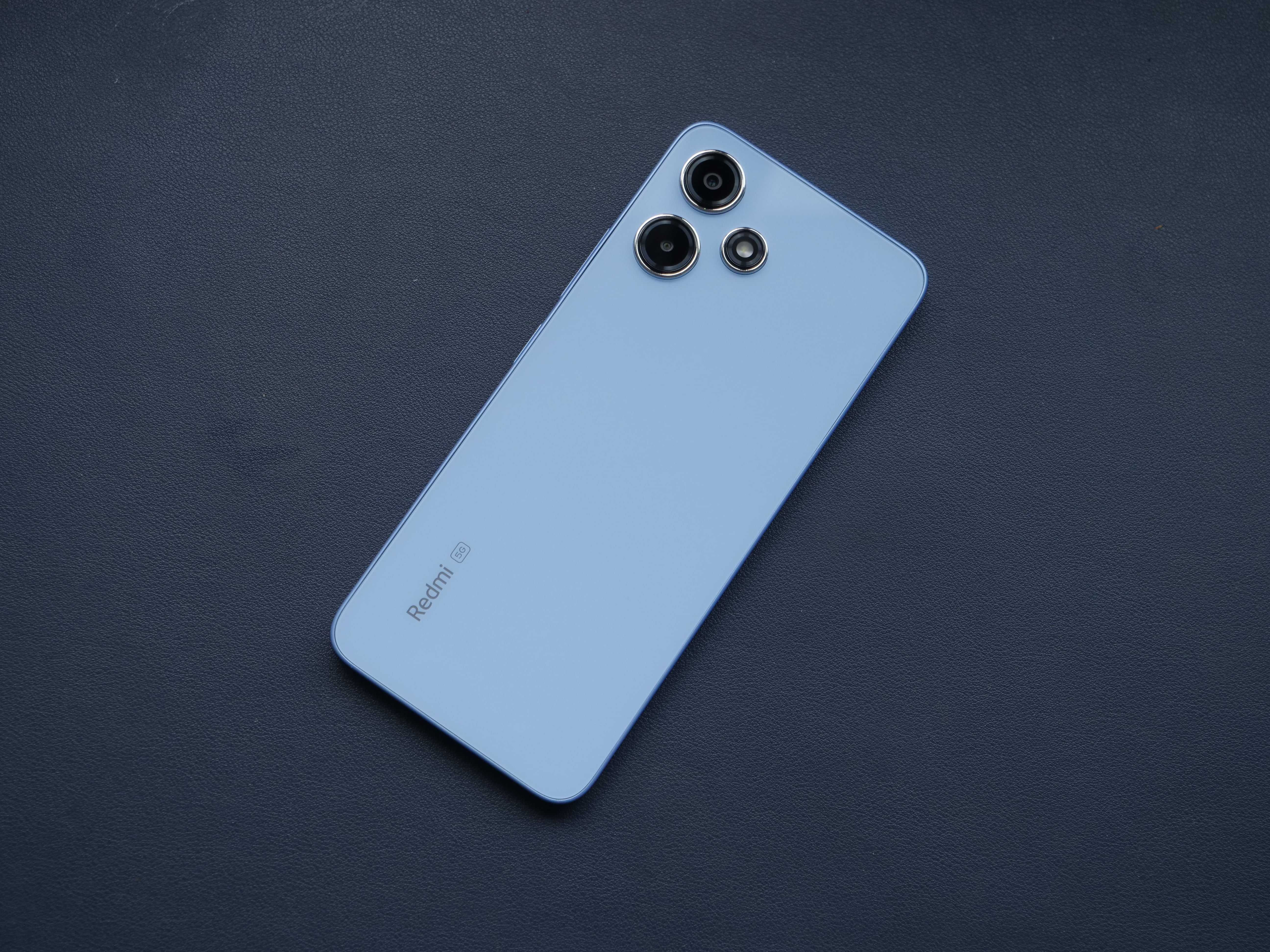 The battery department has the usual suspects of a typical budget Redmi device – 5,000mAh, which charges over 18W. If you're wondering why it ships with a 22.5W charger, be our guest with a tinfoil hat. Xiaomi says it's so that you can charge other devices with higher wattage, but we think it's all coming from the excess parts bin.
Redmi 12 5G: Initial thoughts
Redmi is trying to strike a chord with the budget audience's feelings with the Redmi 12 5G. It's got a powerful processor, a glass sandwich design, a large display heck, even a 3.5mm jack and an IR blaster, all at a competitive price. Given the overall package, Xiaomi's just hoping that a bloated interface is a trade-off most people will accept.
We are looking forward to putting the Redmi 12 5G to the test, so make sure to keep an eye out for our detailed review.