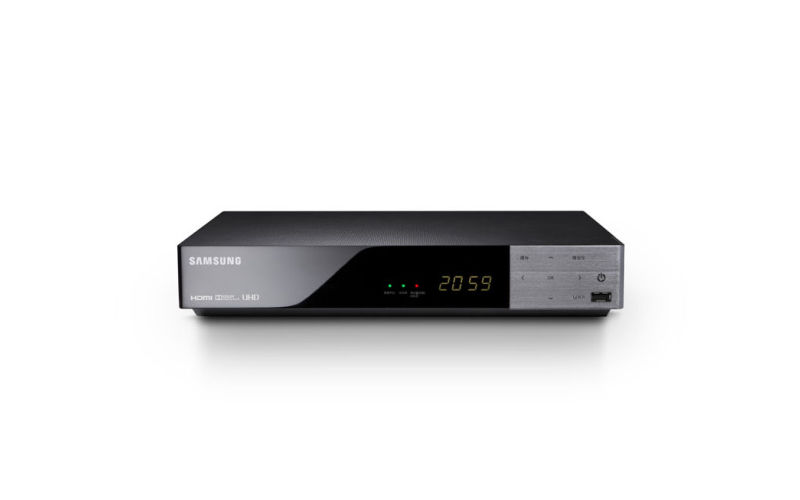 With the advent of Wi-Fi connected Android smart TVs and Chinese players, set-top boxes are fast becoming passe. Samsung previously had a big chunk of the segment in the 20s when TVs needed the hardware to converts digital signals to content. Even though that's no more the case yet we've just come across a Samsung digital set-top box with model number (GX-AS620SM) that has received Bluetooth SIG certification in India. This would probably mean a launch of the TV box is near in India.
Obviously, the filing at Bluetooth SIG doesn't usually reveal much. Hence, here too, we merely come to know that the Samsung (GX-AS620SM) comes with Bluetooth 4.2 support. Apart from that, the same model has also received green lights from the Wi-Fi Alliance a while back. As per that certification, the upcoming set-top box also has dual-band Wi-Fi support. Since this is a Wi-Fi and Bluetooth equipped set-top box, it could very well be that it is based on Android TV. Recently, telecom major Reliance Jio has been planning a foray into the set-top box segment with its own product rumoured as GigaTV besides a lot of other new smart home devices. With Reliance Jio's entry, the segment could burst with action as competitors try to stay relevant in the business. The only difference is that there isn't much info on the Samsung (GX-AS620SM) apart from the above-mentioned details.
The appearance of the new model at Bluetooth SIG comes along with the news that Samsung has been trying to get rid of its set-top box business for two years. The Korean giant is once again renewing its attempt and is in negotiations with a domestic company over the deal which could be worth tens of billions of won, as reported by The Investor.
"The two sides want to ink a deal as soon as possible and are in the final phase of negotiations, discussing measures, including severance pay and salary for the current executives and employees at the unit," wrote the publication citing the Seoul Economic Daily newspaper.
Nonetheless, it seems Samsung doesn't intend to go out without a bang as the GX-AS620SM has received necessary certification ahead of an eventual launch.