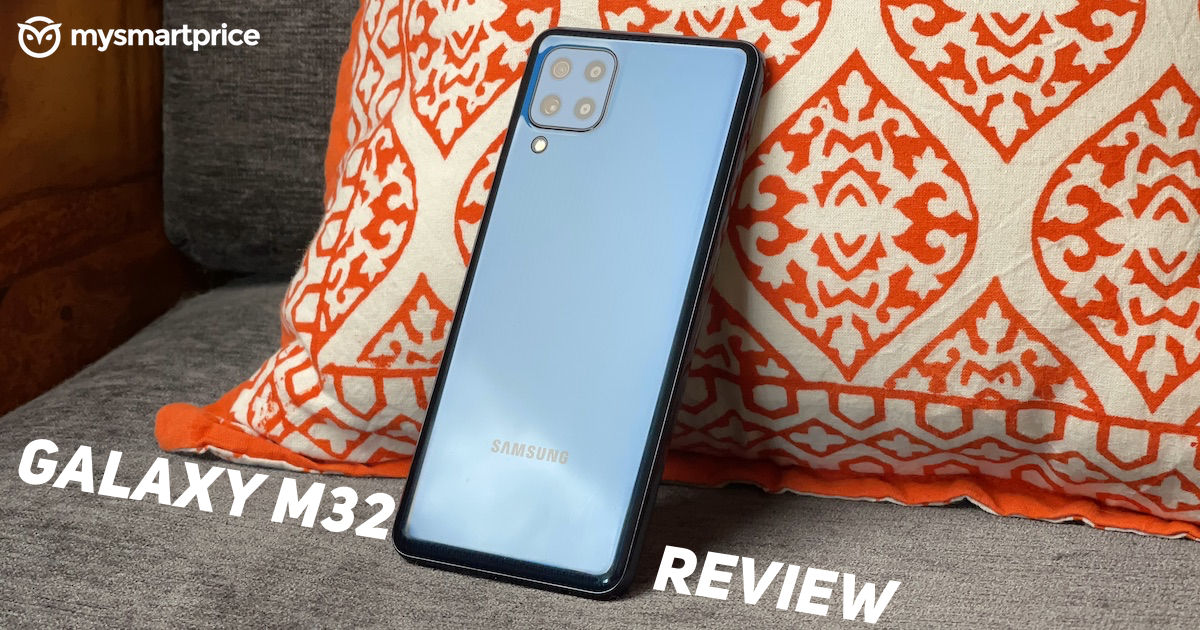 Hype is a funny thing. It is a double-edged sword. More often than not, hype only leads to disappointment. Very rarely, does it actually work
With that context, allow me to introduce Samsung's new phone – the Galaxy M32 – which the company has been hyping a lot. Now, whether it is worth the hype or not, is something that we're going to find out together.
Display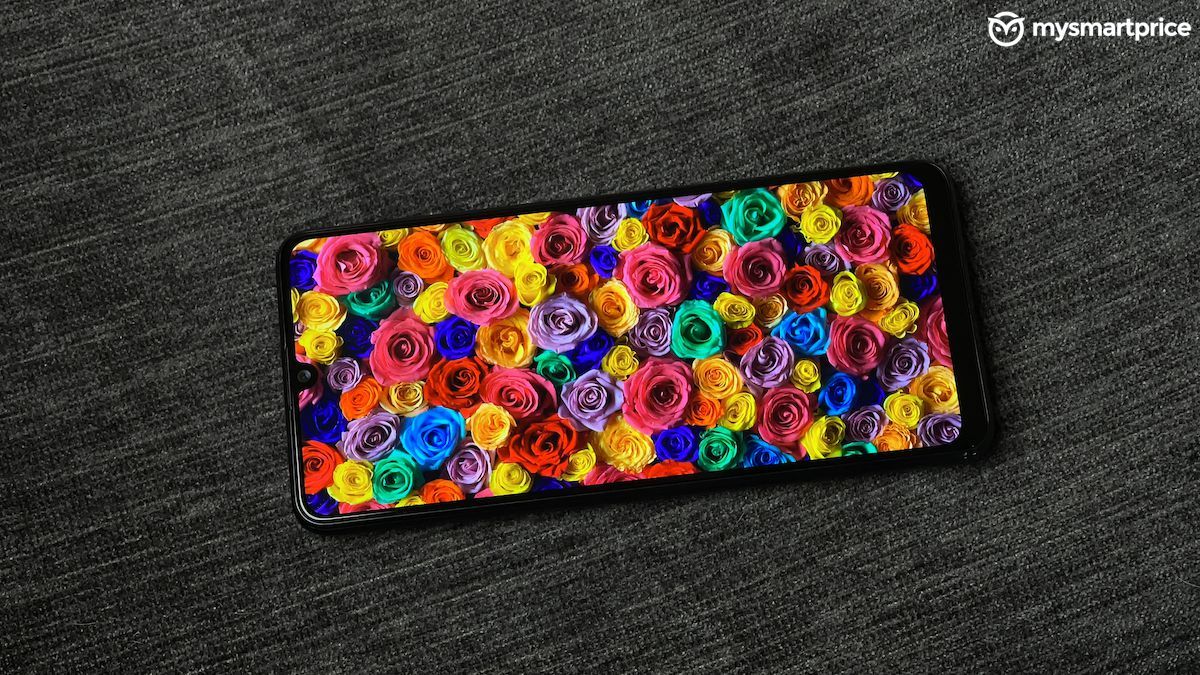 Evidently, the marquee feature of the Samsung Galaxy M32 is its 90Hz Super AMOLED display with FHD+ resolution. For context, Samsung's very own M42, that costs upwards more than Rs 20,000 has an HD+ display. And, in this price range, if you want a higher refresh rate, you will have to compromise on the panel type and go with an IPS LCD display. Else, if you want an AMOLED panel you will have to be okay with a 60Hz refresh rate. But yes, for a Rs 1,000 more you get a 120Hz refresh rate, AMOLED panel on the Redmi Note 10 Pro just to be clear. 
Anyway, the Galaxy M32's display is a treat for your eyes with slim bezels on three sides and a comparatively larger chin. You get rich, vivid colours thanks to the deep blacks that look absolutely inviting from the get go. It can also get really bright. I noticed it could reach up to 650 nits with the brightness slider set to maximum. But, the phone has the capability to touch up to 800 nits when you take it in extreme brightness outdoors. Essentially, the visibility outdoors is great. Plus, you get Corning's Gorilla Glass 5 protection, which is great. But yes, the Infinity-U panel does feel a little odd in 2021 considering punch-hole is all but the norm even in this price range.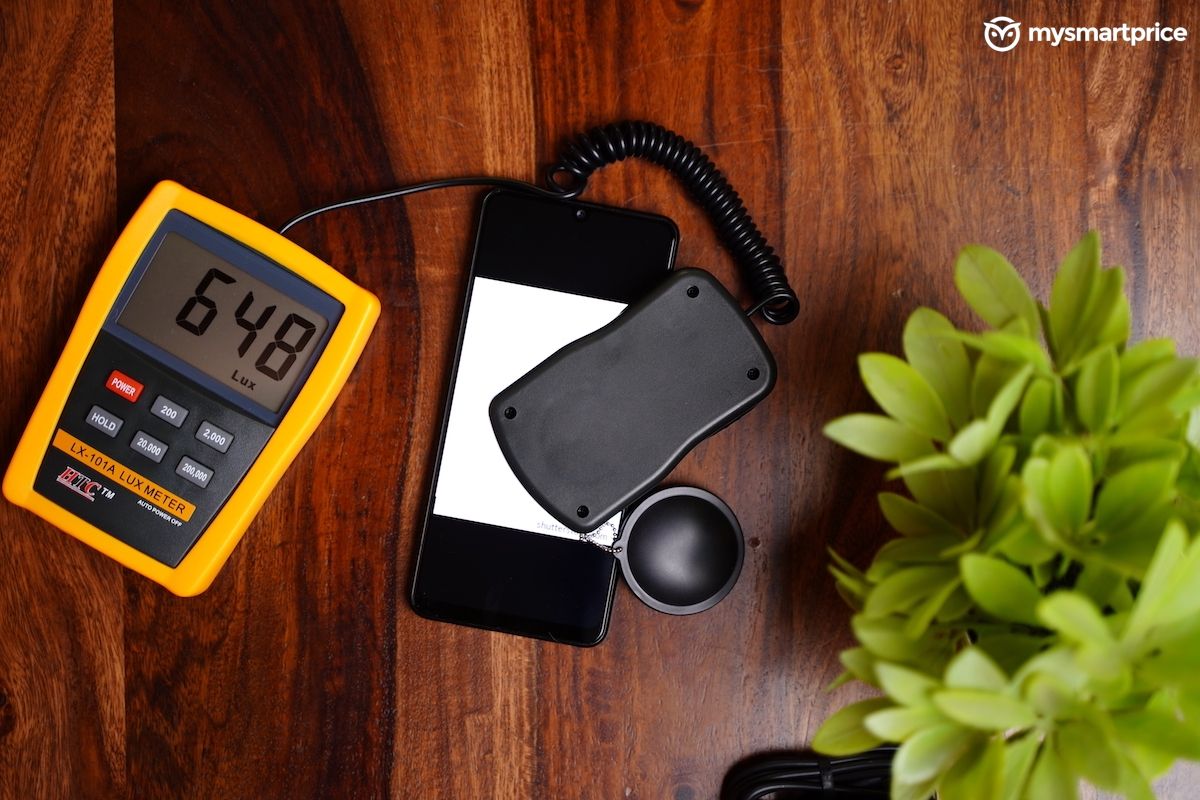 Another great addition to this display is the fact that you get support for 90Hz smooth refresh rate. While it is smooth for the most part, I feel it is let down by the G80 SoC. I definitely faced some stutters while using the Discover feed, in the Quick Settings panel, on Twitter, and a few other places. 
Moving on, there's support for Widevine L1 but in my testing period Netflix only supported SD playback. I contacted Samsung and they confirmed it will be fixed soon. But, my only gripe is there is no support for HDR playback even in the YouTube app. Something, quite a few phones under 15k can actually do. That would've just sweetened the deal. Regardless, this is a fantastic display.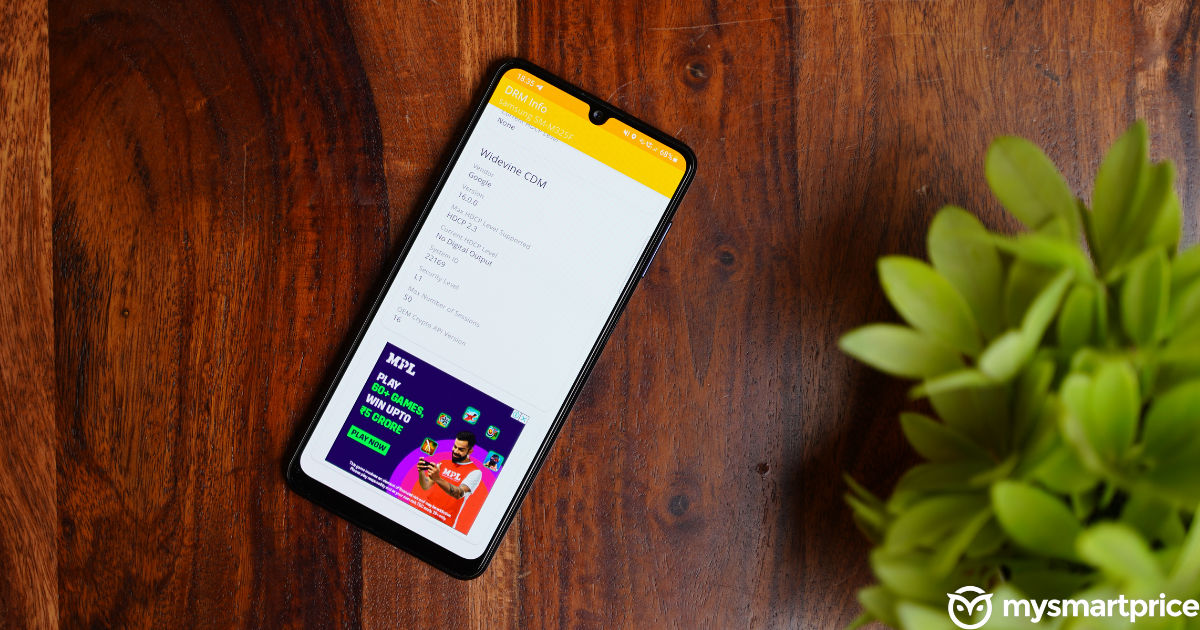 Now, also a part of the display is the haptic feedback and Samsung keeps it switched off by default. And, that's because it is extremely soft. But, do users looking for phones under Rs 15,000 care about haptic feedback? Because, with Samsung's natural sounding keypad sound, it is a treat to type on budget Samsung phones. It is not always about the vibration feedback; sensory experience can also be created by sound. Which is achieved well on OneUI. 
Design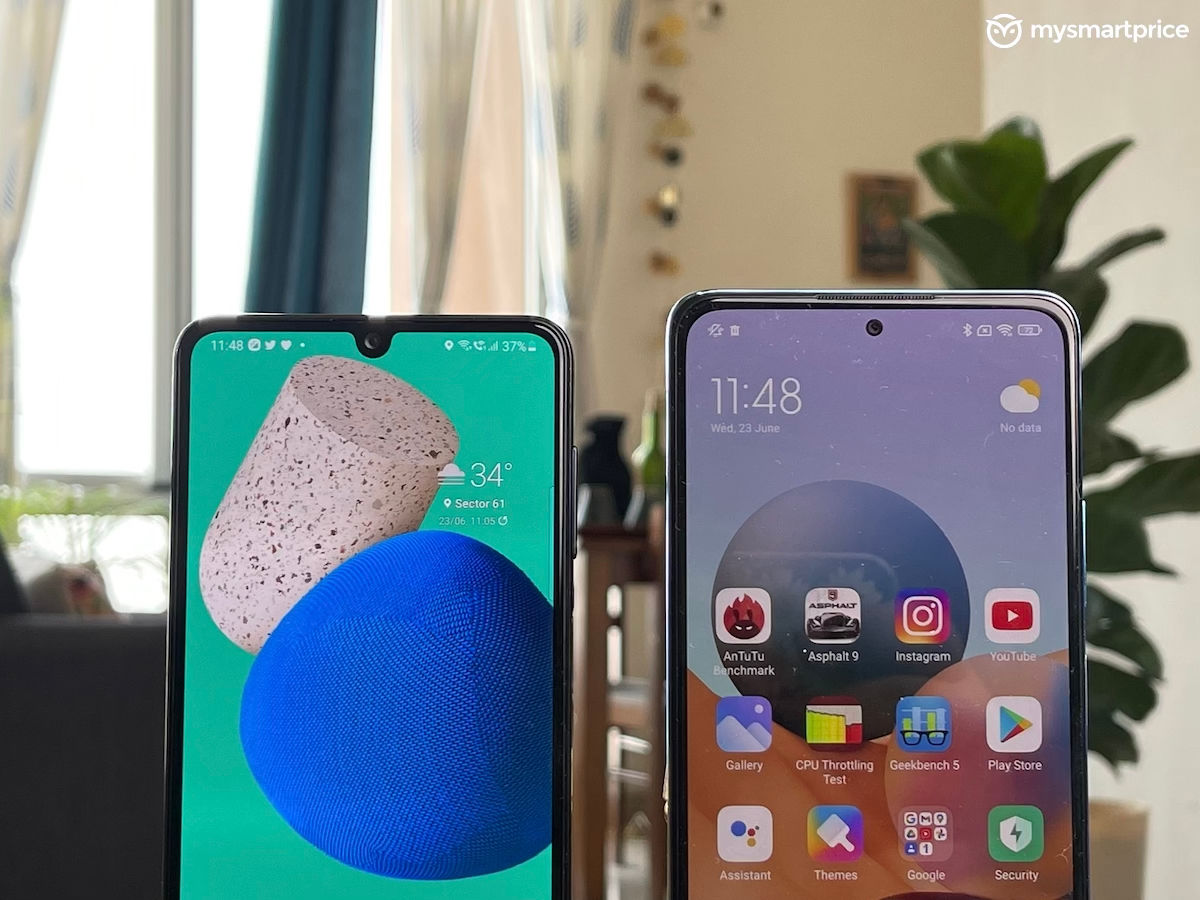 Coming to the design, if you are thinking the M32 looks familiar, it is because it looks very similar to the F62. The phone is made entirely of plastic with a design flair in the form of vertical stripes visible through the polycarbonate laminate. Now, this is an entirely glossy phone, and feels oily to the touch apart from attracting smudges too. There's a square camera module flush with the back, which is a good thing. 
What I like about the construction is that it feels sturdy. And, despite the 9mm thickness, thanks to the large 6000mAh battery inside the phone, it weighs under 200g. The ergonomics are great and conducive for single-handed usage too. By the way, the power button also doubles up as the side-mounted fingerprint scanner, which is pretty fast. You also get a Type-C port at the bottom along with a headphone port. The sound quality was pretty good. Nothing to complain about. Although, the mono speaker was average sounding at best. Take a listen for yourself.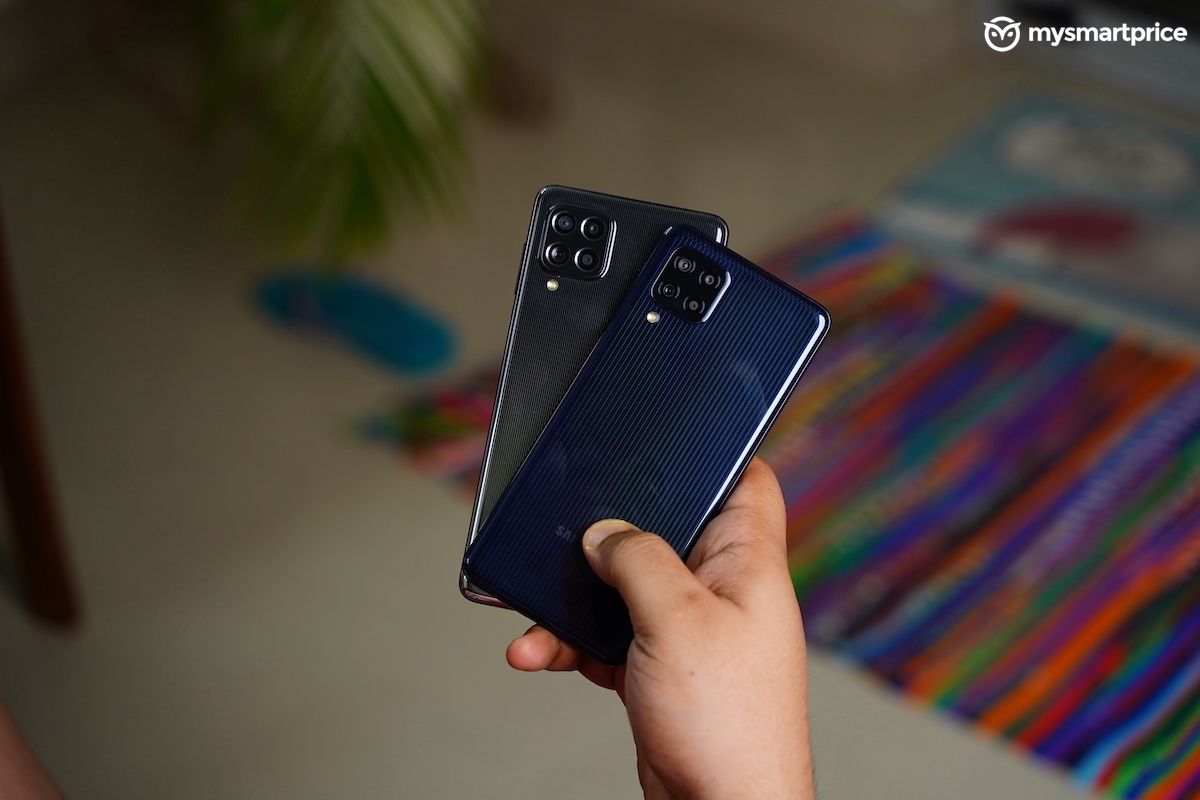 Lest I forget, the Galaxy M32 has a proper triple card slot with a slot for a memory card. I am sure that many buyers will appreciate this more than many other features. 
Camera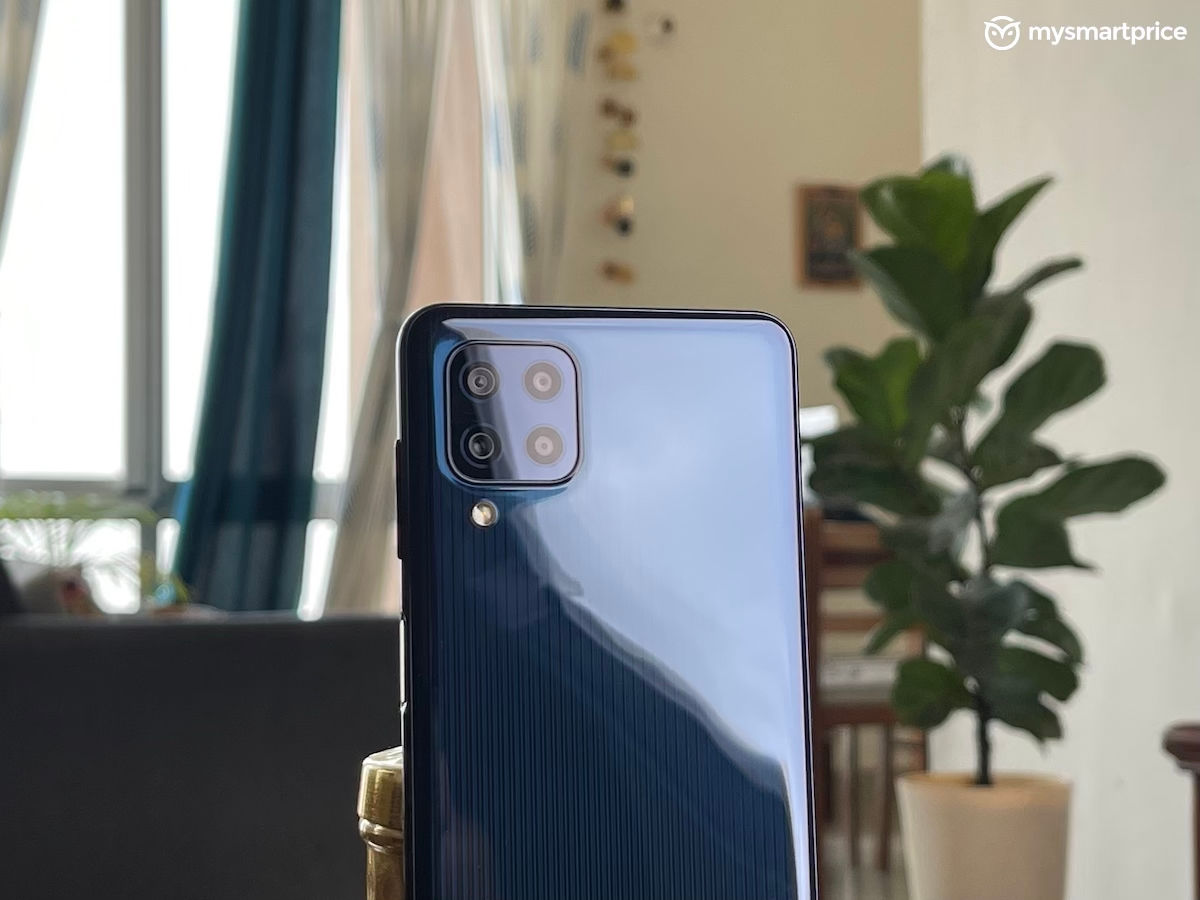 The Galaxy M32 has a quad camera setup on the rear, which includes a 64MP primary camera attached to an f/1.8 lens, a 123-degree ultrawide, 2MP macro, and a 2MP depth shooter. On the front, there's a 20MP selfie camera. To know more head to this article where we've detailed the performance of the camera in comparison with the Redmi Note 10 Pro. 
Software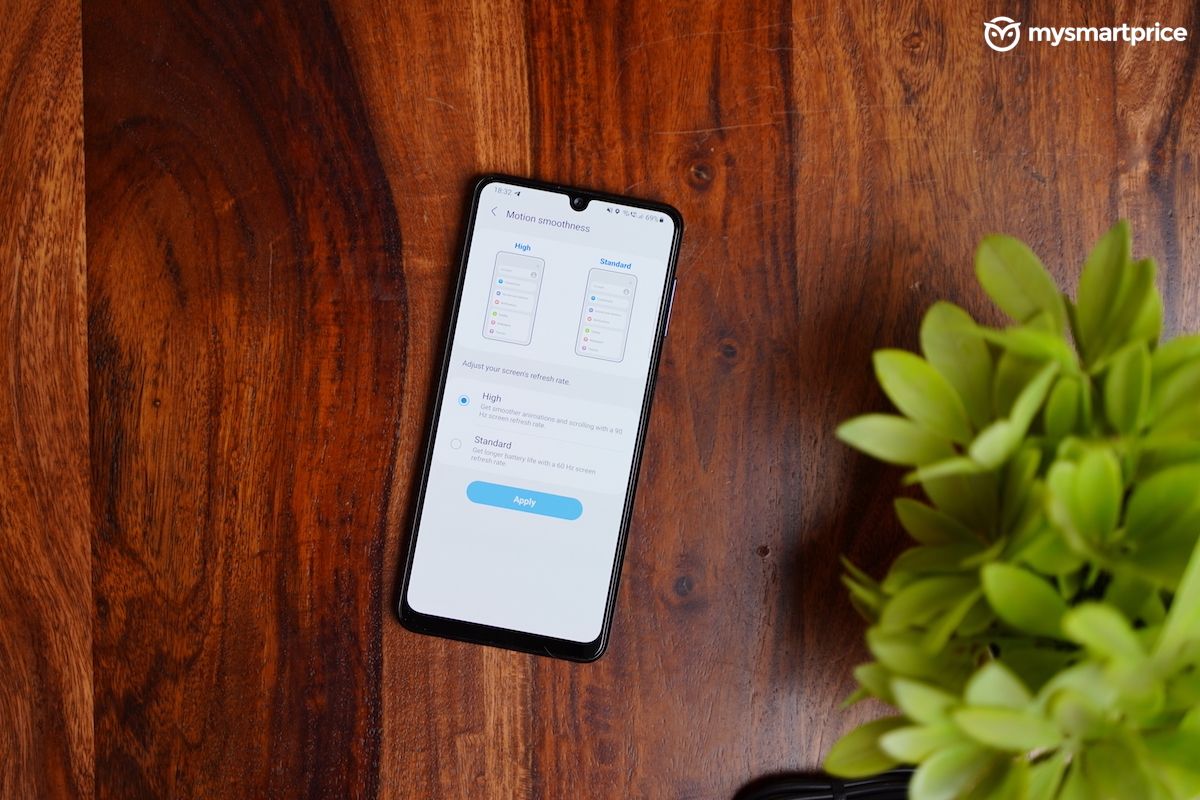 The Samsung Galaxy M32 runs on Android 11 based on OneUI 3.1. It is rich with features. From Samsung Pay Mini to Secure Folder, you have some really unique value adds that are not present on non-Samsung phones. 
But yes, along with these value adds you also get a lot of unwanted apps pre-installed. Evidently, Moj, MX Takatak, and Sharechat are part of some elaborate content deal. Plus, Samsung also pushes you to use Glance services on the lockscreen of the Galaxy M32. 
Another thing I noticed is the Samsung Pay Mini app has ads running on the top panel where Samsung heavily promotes its TV Plus service. Which, by the way, was also added as a widget by default on the homescreen. Also, you will see that the App Drawer has a Discover section that recommends apps and hitting "Finish" will actually end up installing a bunch of predetermined apps. I feel Samsung has managed to price this phone so low by partnering with so many different apps and services. Thankfully, you can uninstall all of them except Netflix.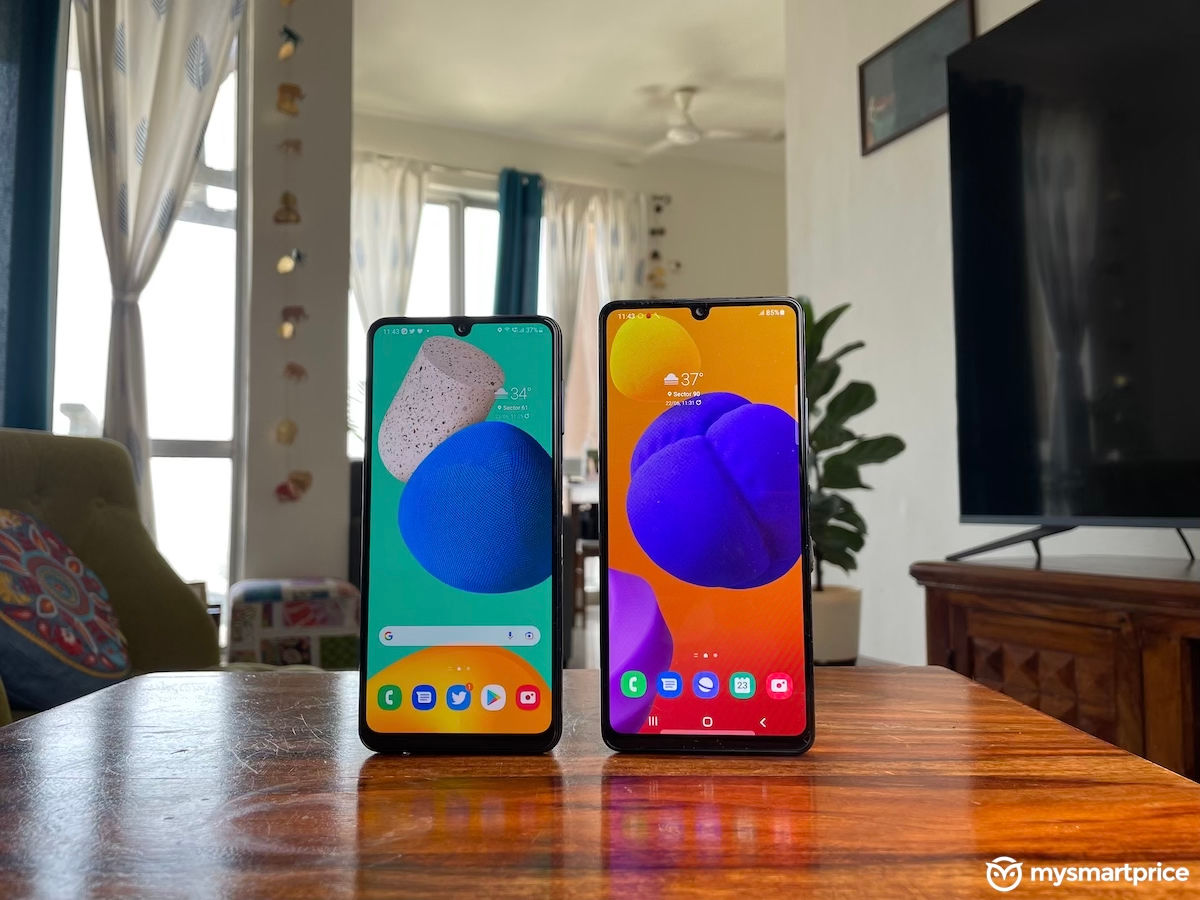 If you can find some way to tune the whole experience to suit your needs by switching off a bunch of unwanted stuff, then OneUI 3.0 does offer up a more premium feeling software experience in comparison to other mobile operating systems in this price range. 
Performance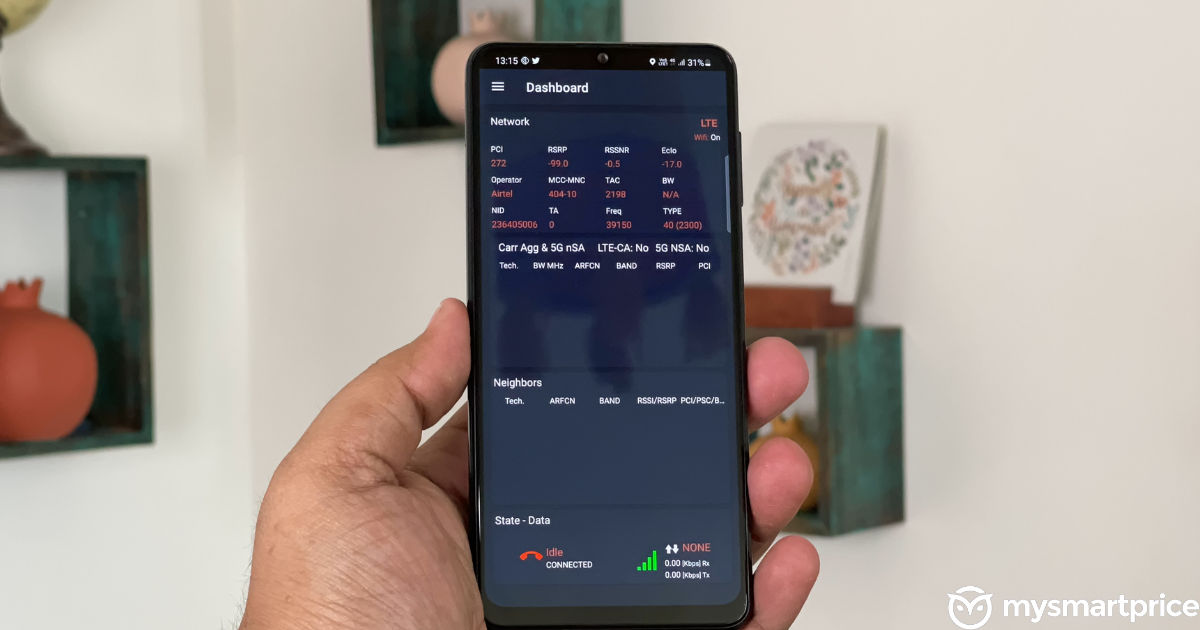 For many folks watching this video, I am sure the Helio G80 SoC must be a let down. But, it is Samsung we are talking about. This is the same brand that added G80 on the far more expensive A32, so this is not really a bad option. Also, not everyone is a gamer. What we need to identify is if the phone can handle your daily tasks. And, it can for the most part but you have to be patient. I did notice some stutters here and there and slowdowns too. Also, like I mentioned before about the 90Hz refresh rate, it is not really the smoothest OneUI experience here. 
The phone also scores low on benchmarks compared to other phones with Helio G95 and Snapdragon 732G processors. And, even in gaming, I tried COD and the max it could achieve was Medium Graphics and High framerates. Casual games run fine on the phone though. But yes, one of the things to note is the phone doesn't throttle even remotely and mostly runs at full grunt. But, that's expected on the G80, which is not a very powerful SoC.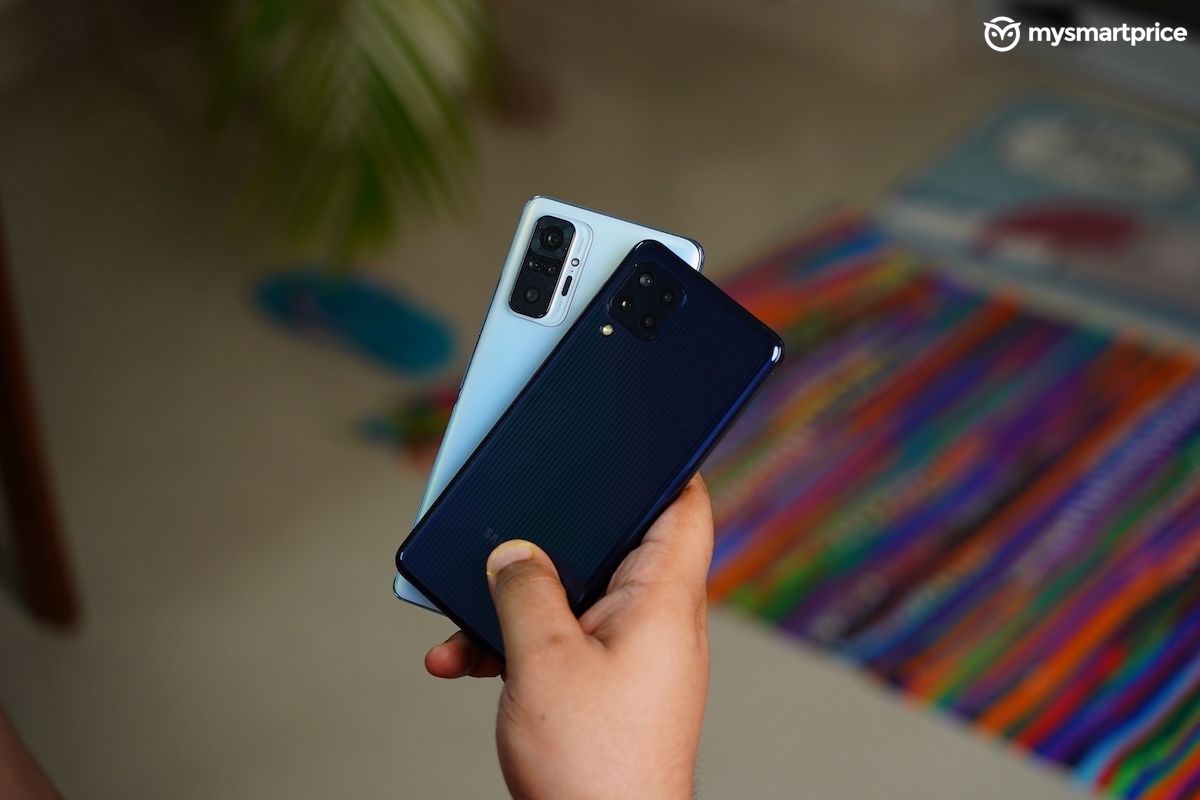 4G performance on the M32 was pretty good and solid. And, the call quality was great too, through the earpiece. But, there is no support for 4G Carrier Aggregation. A downer indeed. 
Battery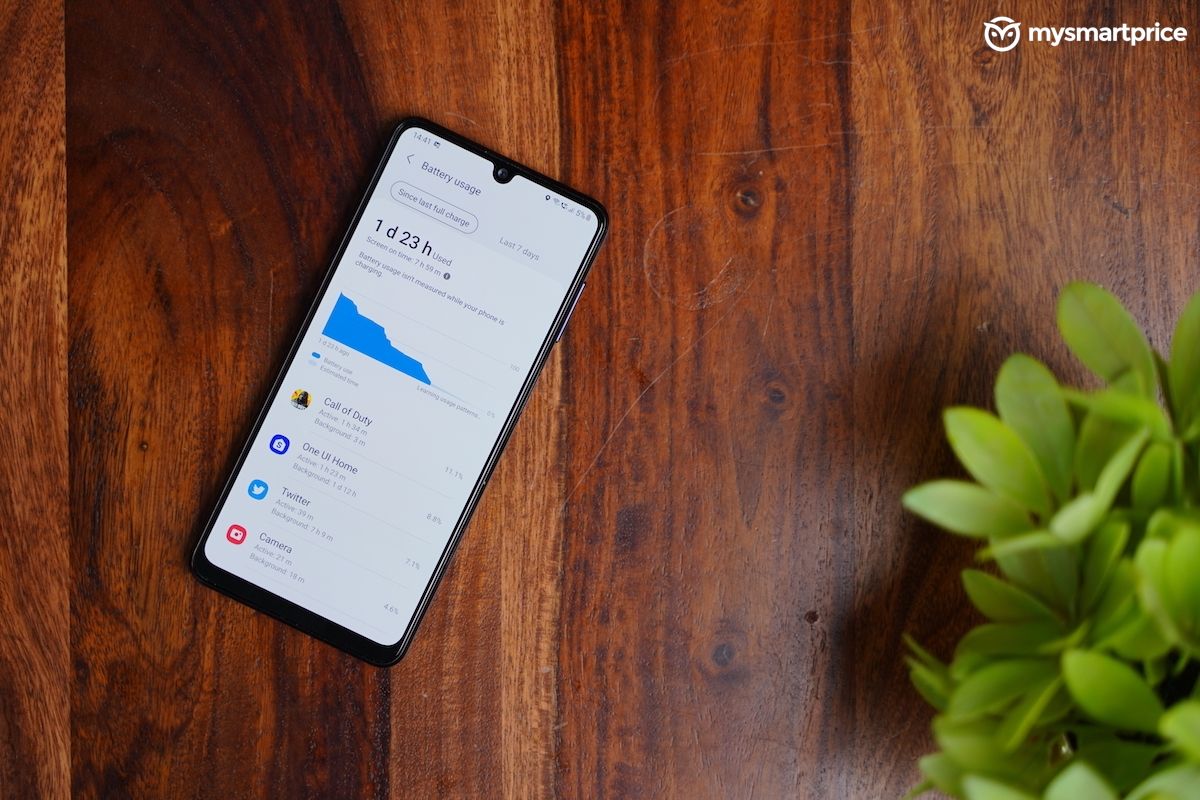 It goes without saying that one of the biggest selling points of the Galaxy M32 is its super large 6000mAh battery. It lasted me two days on a single charge easily and you can easily get more than 10 hours of Screen on Time on a single charge on moderate usage. The 15W charger takes 2.5 hours to charge from 0 to 100 but you can spend some more money for a 25W charger to get faster charging speeds. 
Should you buy the Samsung Galaxy M32?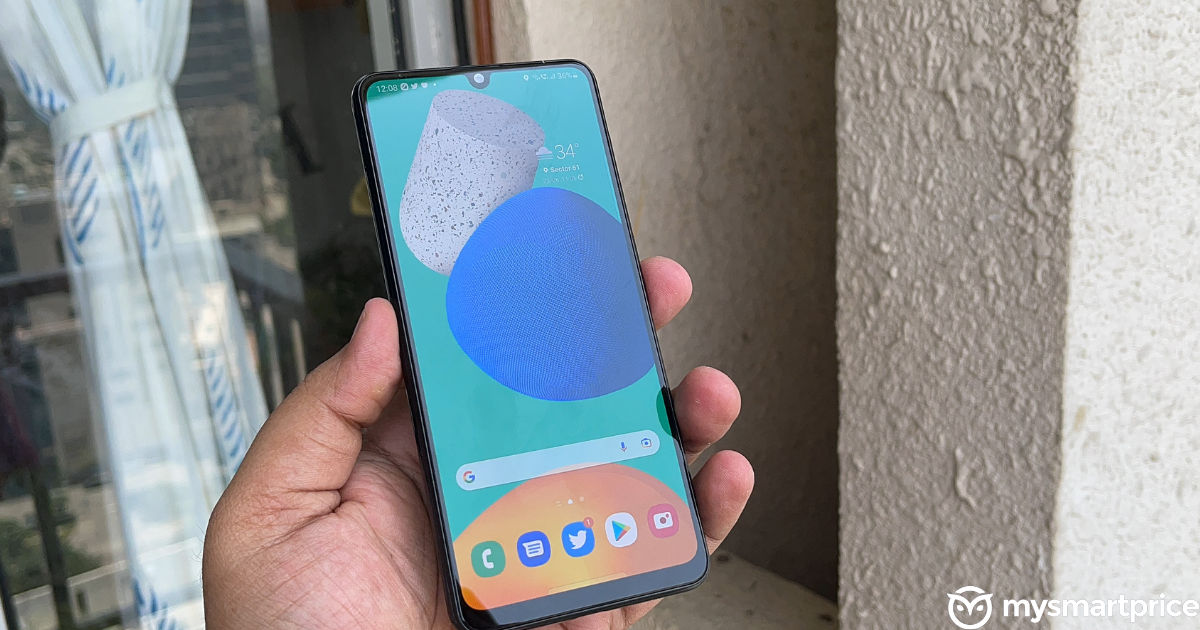 Barring the Helio G80 SoC and the encumbrances that it brings along with it, the Galaxy M32 is actually a great Samsung phone under Rs 15,000. And, I did particularly enjoy using it too. Especially with its attractive display, fantastic battery life, and good camera performance for photography, it does make a strong case for itself. 
Also, let's not forget that if you do have an ICICI or HDFC card, you can get a sweet Rs 1,250 instant discount on the price, which brings the cost of the base variant down to Rs 13,749, which is a sweet deal. But, not everyone has an ICICI or HDFC card, so we are going to evaluate the Galaxy M32 at its actual price. 
So, who would I recommend the Galaxy M32 to? Definitely not the performance nerds or the gamers. The Galaxy M32 is for Samsung fans and for those who watch a lot of streaming services or YouTube on their phones. I know a lot of parents would be happy using this phone. There's definitely a huge audience out there for the Galaxy M32 and for its focussed approach, it should find a lot of takers. Don't be surprised if it becomes the best selling phone under Rs 15,000 in the next quarter.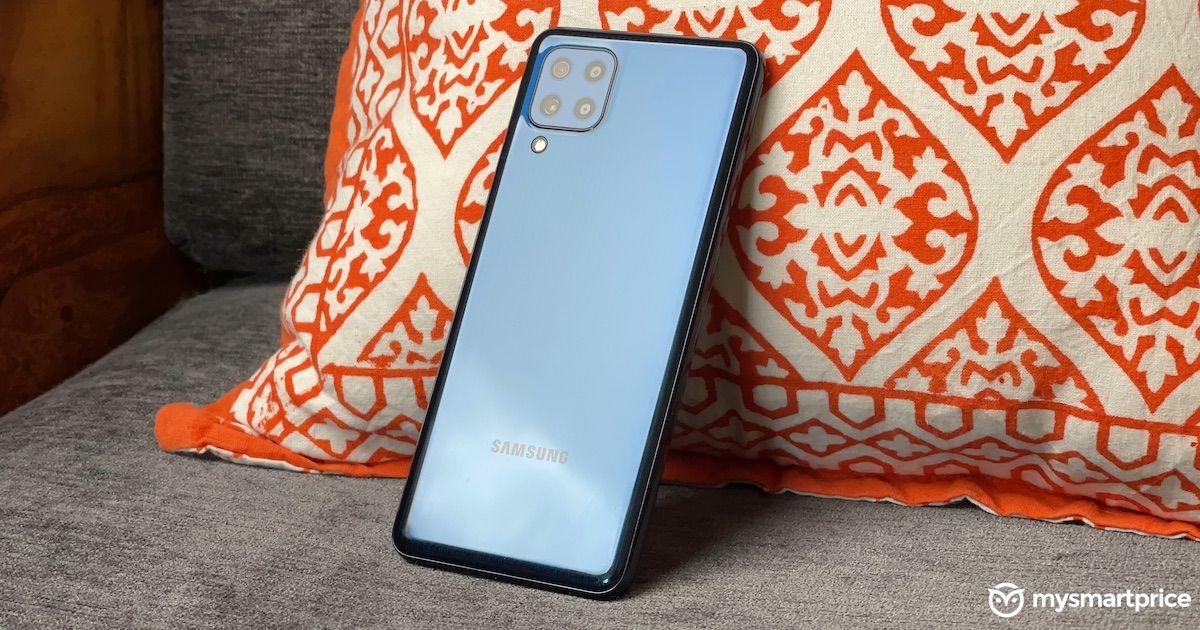 But, is it the best phone under Rs 15,000? I'd say not. But also, I don't really think there is one best phone under Rs 15,000. You do have some great alternative options in the Poco X3, Moto G40 Fusion, Realme 8 and a few more. 
Now, if you can spend Rs 1,000 more, the Redmi Note 10 Pro, offers 6GB of RAM, slightly better display experience with 120Hz refresh rate, AMOLED screen, and far better performance with Snapdragon 732G. But yes, the cameras for photography (except low light) and the battery performance is definitely better on the Galaxy M32. 
Gets really confusing right? Which is why, I keep saying, under Rs 20,000 there's really no "one phone fits all" approach. You need to be able to zero down on what you really want. 
So, what did you guys think of the Galaxy M32? Do let me know in the comments section below. 
Samsung Galaxy M32
Rs 14,999
Battery Performance
6.8/10
Network Performance
5.6/10
What Is Good?
Great Display
Fantastic Battery Life
3.5mm Headphone Port
Good Camera Performance in Daylight
Feature-rich Software
Great selfies
What Is Bad?
Underpowered SoC
eMMC 5.1 Storage
Average Low Light Performance
No Carrier Aggregation
Average Speakers
Thanks for reading till the end of this article. For more such informative and exclusive tech content, like our Facebook page