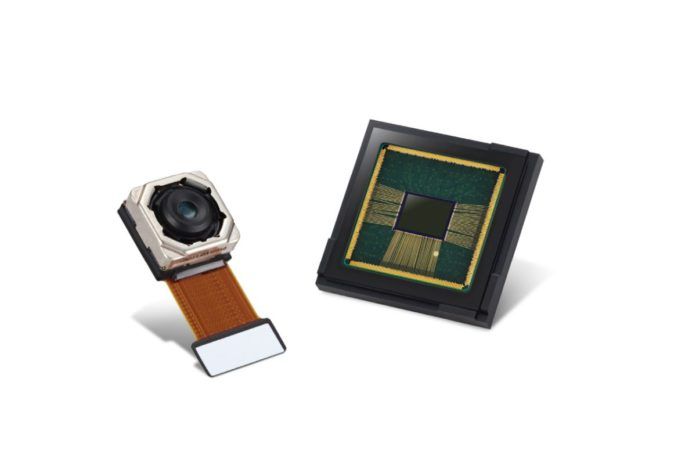 Four years after Samsung transitioned from planar transistors to FinFET-based ones for its Exynos range of smartphone SoCs, the company seems to be on the verge of employing the same technology for its upcoming high-resolution image sensors. At the 65th International Electron Devices Meeting (IEDM 2019) organized by the Institute of Electrical and Electronics Engineers ( IEEE), a team of Samsung engineers discussed and presented the advantages of using a 14nm FinFET process for imaging applications on high-resolution camera sensors. In the process, they might have also revealed the presence of a 144MP image sensor from the company that could be deployed on mainstream smartphones in the next few months.
The presentation titled '14nm FinFET Process Technology Platform for Over 100M Pixel Density and Ultra Low Power 3D Stack CMOS Image Sensor' talks about the inherent advantages of using the 14nm FinFET technology-based CIS (CMOS Image Sensor) over traditional 28nm-based planar CMOS in an era where camera sensors seem to be cramming in as many megapixels as possible. Most current smartphone image sensors employ the 'old' 28 nm-based CIS that hold up well until they only need to capture relatively smaller 10MP or 12MP images. With brands increasingly moving to 48MP, 64MP, and 100-plus megapixel sensors, these sensors would find themselves demanding greater amounts of power and resources for processing the enormous amount of data they collect. Samsung envisions that moving to a more efficient 14nm-based FinFET technology would increase the overall efficiency of the entire image capturing and processing mechanism.
One of the key issues that product engineers need to contend with while designing a smartphone with a high-resolution CMOS image sensor is the reality that CIS solutions typically operate at much higher voltages when compared to your standard smartphone SoC. With heating concerns and excellent battery life becoming essential components of the modern smartphone experience, the trend generally was to aim for the lowest possible voltage. This often meant compromises had to be made for the overall image processing functionality. This, however, would cease to be an issue once the migration to the more efficient 14nm FinFET process is complete in the years to come, Samsung argues.
Initial findings indicate a massive 42% reduction in power consumption (over the existing 28nm planar sensors) while capturing images at 10 fps using a 144MP sensor based on the 14nm FinFET manufacturing process. These chips will also lead to more efficient video recording capabilities where power savings to the extent of 37% were observed.
The team of Samsung engineers who were behind this presentation included  Donghee Yu who is the Principal Engineer at Samsung's Foundry Business Division. The team did not talk about the progress being made on these 14nm FinFET based sensors. It is however quite plausible that the team of Samsung engineers have a working prototype of this sensor at their disposal. What remains to be seen is how soon the company would be able to bring this 144MP 14nm FinFET sensor to a smartphone that you and I could buy.