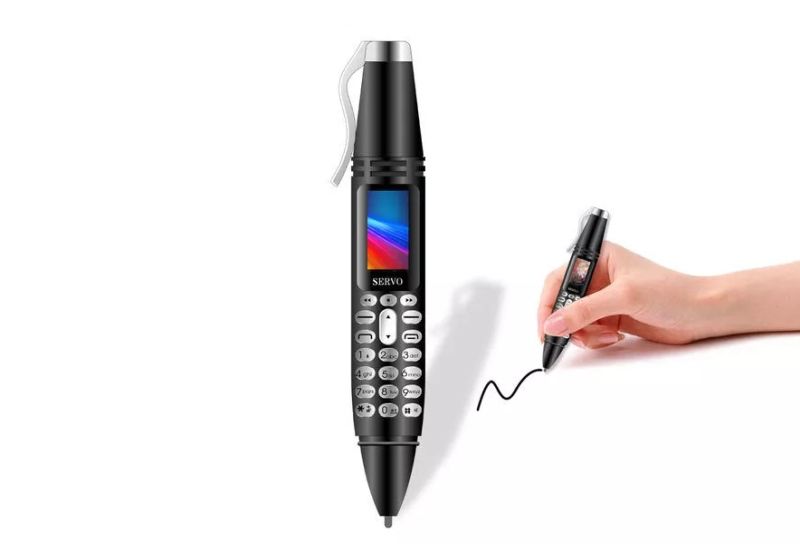 Mobile phones have come a long way. In their short history, phones rapidly picked up features such as camera, media player, GPS, and more. But, some manufacturers didn't stop there. Hoping to replace more standalone devices with mobiles, a few companies made downright ridiculous handsets. Here are a select few that would leave you more dazed than amazed:
Mouse phone
It is true that too much work leads to the loss of human contact. When working on spreadsheets or presentations, it is hard to get time to pick up a phone and call up friends and family. It seems the Chinese have figured out a solution to this by embedding the phone right into your computer mouse. Not sure if I'm ever going to use one, but the product truly looks surprisingly polished. The device is reminiscent of Apple's Magic Mouse with the right side up. You get to see its additional capabilities only after you flip it. The mouse has a full-fledged feature phone inside it. The gadget uses a 1.6-inch OLED screen to remain hidden when not in use. So, while the idea is stupid, full points for execution. I just hope nobody gets an inspiration to make an iron phone after seeing this handset.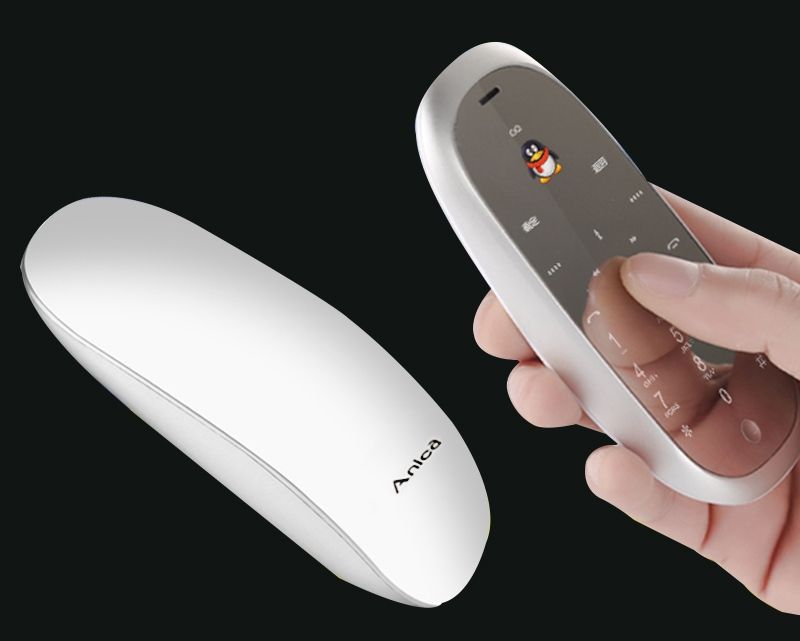 Electric shaver phone
We all know how to cut a phone call. But, what if you could trim your beard with a mobile? In 2009, Chinese company Tondemoketai turned this rhetorical question into reality by launching a Razor Phone. Now, that's an apt name in a literal sense. What Motorola launched in 2004 was totally misleading. Back to the real Razor Phone, the handset offers a T9 keypad for dialing a number and sending text. No smart features, but pop open the bottom cover and you get an electric shaver. If this isn't the cutting-edge technology, I don't know what is. The Razor Phone is no more available purchase, but you can still find similar handsets on eBay.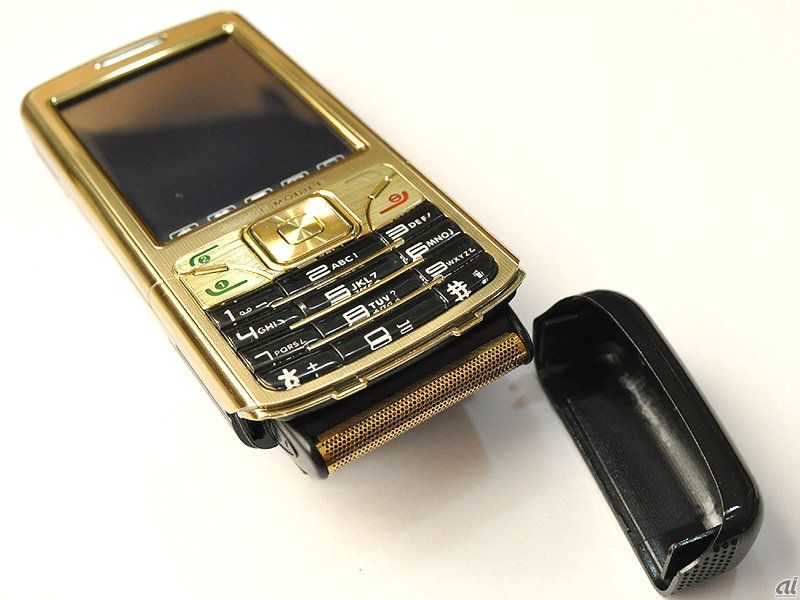 Bluetooth earphone phone
Here's the Inception of mobile world. It is a mobile phone Bluetooth earphone that itself is a mobile phone. The tiny phone on this earphone is fully functional. Though its seems typing on its keyboard is going to require surgical precision. As you can tell from the product shot, this generic Bluetooth earphone mobile phone looks like a miniaturized version of Nokia's legendary 3310. That I guess serves as an incentive to clip on a tiny mobile phone to your ear.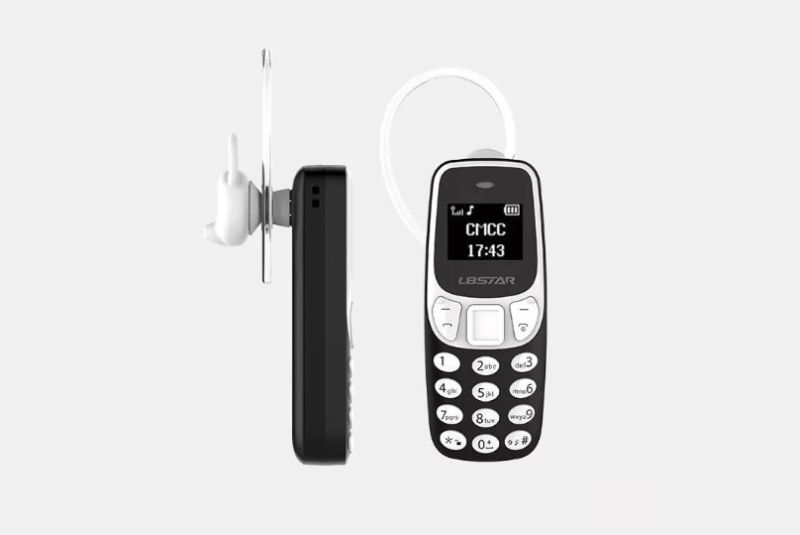 Pen Phone
Pen might be mightier than a sword, but it sure can't make a phone call. Unless, it is the Servo K07 from China. It is definitely heftier than your regular pen but comes loaded with a cellular phone. The pen phone features a 1-inch LCD screen. They have even added a VGA camera to the device if you plan to work as a part time secret agent. Via the onboard microSD card slot, you add up to 32 GB of storage to hold media. And there's an LED flashlight too. Its body is constructed out of metal and holds a 300 mAh battery. The pen phone can be bought for Rs 1,800 from Chinese ecommerce websites that ship to India.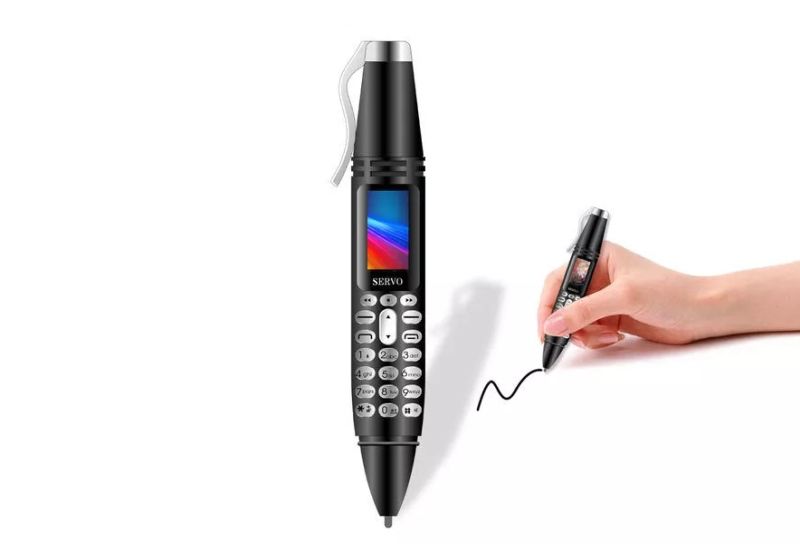 Thumb Drive Phone
If you think that a pen phone was ridiculous, meet the pen drive phone called Swap Nova. Tipping the scales at slightly over 40 grams, this handset claims to be the smallest touch-screen phone in the world. Manufacturer Shenzen Hop claims that this device is recognized by Guinness World Records. The Swap Nova sports a 1.7-inch screen with 176×220 pixels. At this resolution, you can't tell a difference between Om Puri and Katrina Kaif. The device has 2 GB internal storage that can be expanded via a microSD card. You can plug this phone directly into a computer using the full size USB port. No need to find those pesky cables.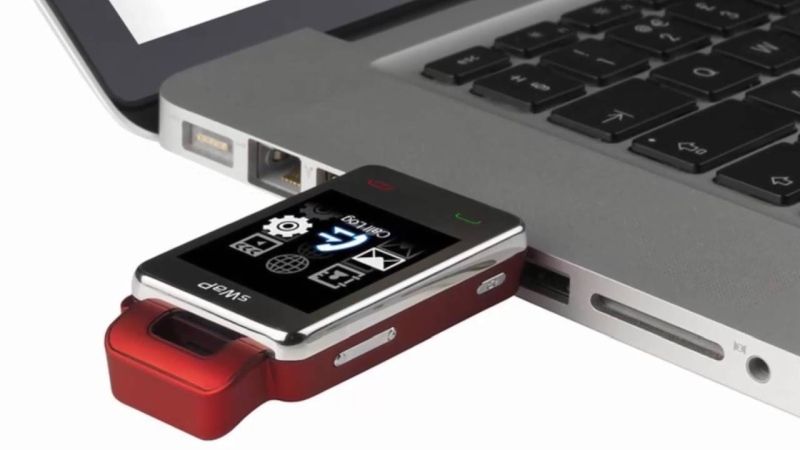 Know of any phone that should have made it to this list? Sound off in the comments section below.