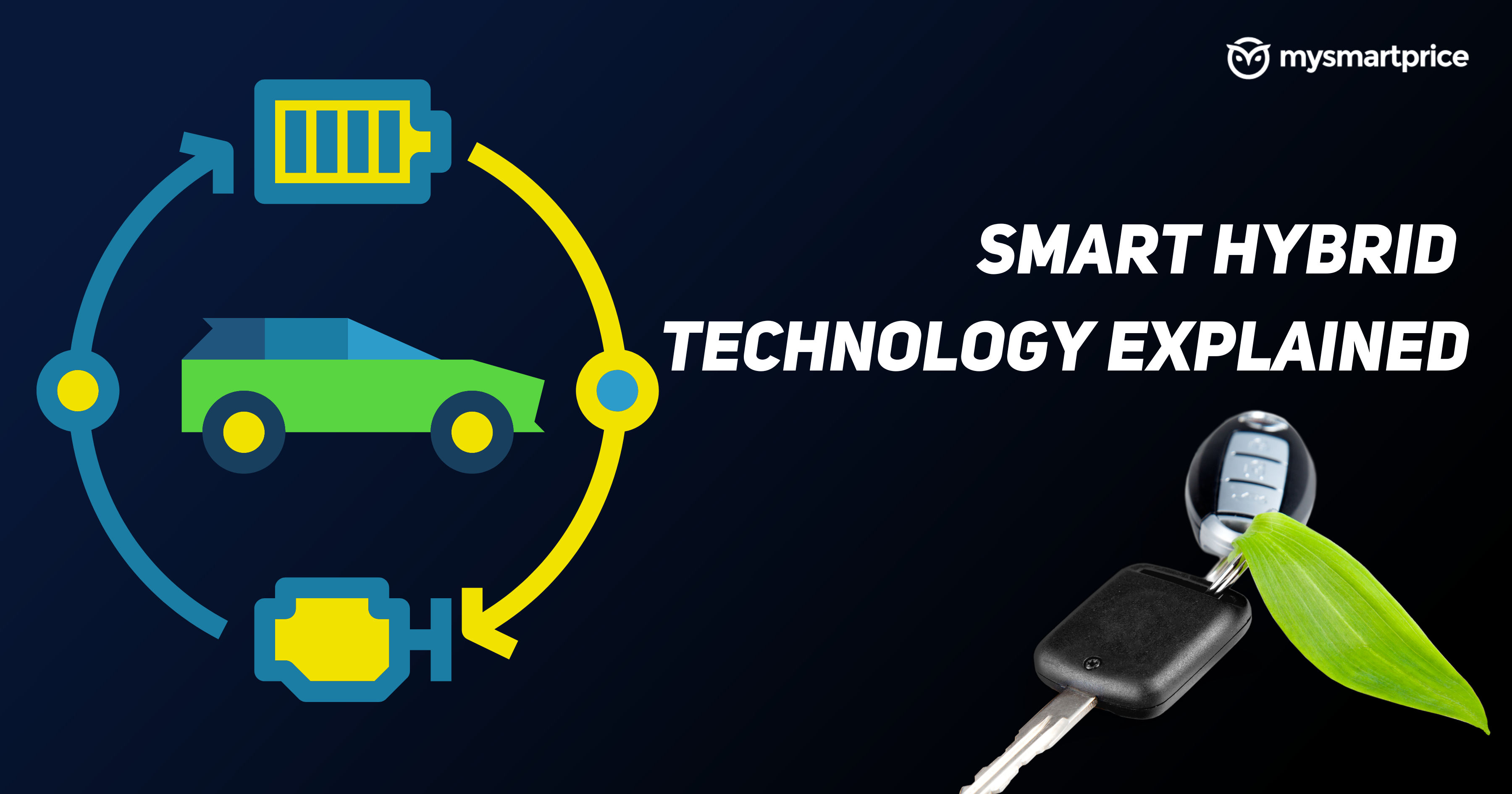 The shift to electric vehicles is inevitable and we can already see proof of it on the Indian roads. With a host of new EVs zooming around, it is only a matter of time before these new-age cars, two-wheelers and commercial vehicles outnumber the petrol and diesel automobiles. Amidst this important transition to the new chapter of the Indian automotive industry, we should be well aware of the various forms of these EVs and how they benefit us.
Case in point, not all automobile giants have opted for a pure battery electric vehicle that we can plug in and charge. Some are opting for a hybrid technology instead, which tends to use a battery pack and an electric motor to improve the efficiency of the existing petrol and diesel engines. With rapid advancements in technology, we now have "Smart Hybrid" vehicles, as we have seen with many offerings by Maruti Suzuki.
So what is this Smart Hybrid Technology? How does it work? What benefits does it have over a regular IC engine vehicle? Is it better than a pure EV that only uses an electric motor and does not have an engine? These are some of the questions usually put up whenever the topic of Smart Hybrids is discussed. Here, we try to answer all these questions and more, in order to have the utmost clarity on this special category of electric vehicles currently on sale in India.
Also Read: Top 6 EV Innovations Under Work in 2022 That Are Absolutely Mind-Blowing
What is Smart Hybrid Technology?
To best understand this, let us break down the term into its two constituent words – "Smart" and "Hybrid." As the word suggests, "Hybrid" is an amalgamation of two components. In the case of a hybrid vehicle, these components are an electric motor (coupled with a battery) and an internal combustion engine. This means that a hybrid vehicle is the best of both – a petrol/ diesel car as well as an electric car.
The word "Smart" comes into play when the vehicle has to decide which of the two components is to be used on the road. At any given instant, will the car be propelled by its electric motor or its petrol engine? With advancements in a hybrid vehicle, the answer to this is now decided by an integrated circuit which aims to attain the maximum efficiency out of both systems, in both manual and automatic transmissions.
This circuit or system is termed differently by different automakers. Maruti Suzuki calls it ISG or Integrated Starter Generator. Toyota and Honda simply call it a power control unit or a PCU.
Also Read: Electric Car Buying Guide: Top 11 Things to Know Before Buying an Electric Car
How does Smart Hybrid Technology work?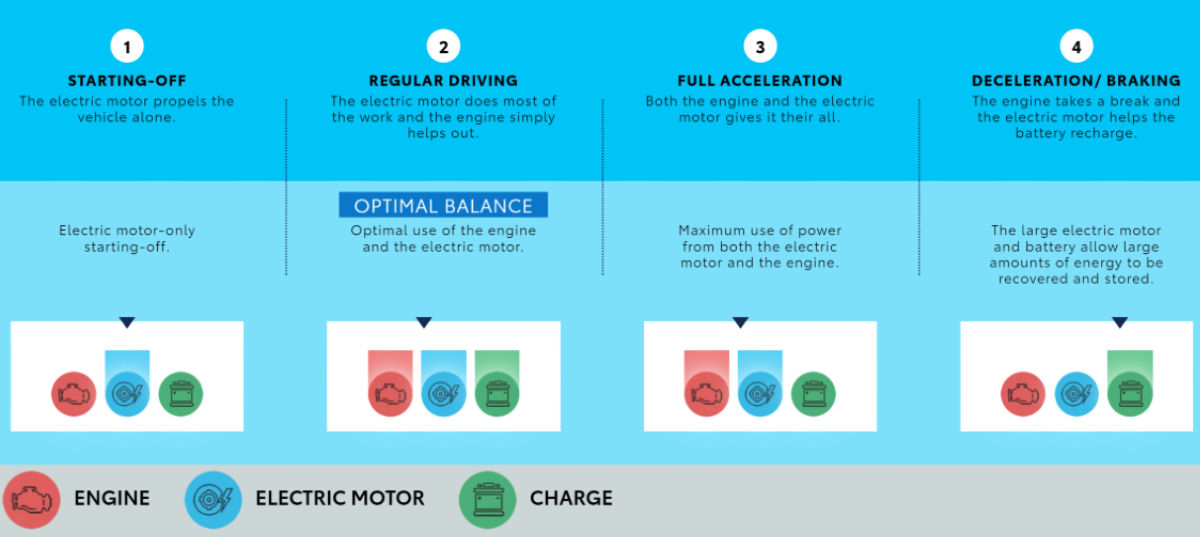 So how does this circuit decide what to do and when? Observations from the workings of an EV and an IC engine vehicle have shown us the perfect scenarios in which both systems deliver their maximum efficiencies. For instance, we know that an electric motor delivers the peak torque right from the start. In comparison, an IC engine takes time to reach its peak torque. This means that to accelerate a car from a standstill, we should use an electric motor and not a petrol or diesel engine.
Hence, a smart hybrid vehicle uses the energy stored in its electric motor to accelerate the car. Meanwhile, the petrol/ diesel engine silently starts when the optimum conditions are met. Usually, this happens when the car attains a particular speed after acceleration. Conversely, the IC engine stops running when the car is stopped and it is left idle.
During regular driving, or when the car is in motion, both the electric motor and the IC engine run equally to deliver optimum performance. Both systems peak when the car is accelerated to its limit during highway driving, giving a Smart Hybrid vehicle the peak performance as per the driver's demand. In city driving, the electric motor takes the most of this onus for optimum efficiency.
Also Read: Electric Scooter Buying Guide in India 2022: 15 Things to Consider Before Buying Best Electric Scooter in India
List of Smart Hybrid Cars in India
Here is a list of smart hybrid cars that are currently in sale in India.
| | |
| --- | --- |
| COMPANY | CAR MODEL |
| Maruti | Suzuki Brezza |
| | Suzuki Ciaz |
| | Suzuki Ertiga |
| | Suzuki XL6 |
| | Suzuki Grand Vitara |
| MG | Hector |
| | Hector Plus |
| Honda | City eHEV |
| Toyota | Camry |
| | Urban Cruiser Hyryder |
| | Vellfire |
| Lexus | RX |
| | ES |
| | NX |
| | LS |
Use of battery in Smart Hybrid Technology
Another important component in a Smart Hybrid vehicle is its battery which stores the energy to run the electric motor. Usually, a high-capacity lithium-ion battery is used for this purpose. These batteries also mark an important distinction from another class of hybrids called plug-in hybrids.
Plug-in hybrid vehicles, also denoted by the term PHEV (Plug-in Hybrid Electric Vehicle), are a class of EVs that use a plug-in charging point to recharge the batteries inside. These EVs are different from Smart Hybrids as their batteries usually have a much higher capacity than those used in Smart Hybrids. Consecutively, these vehicles are way more costlier among the two.
Smart hybrids, on the other hand, do not have such plug-in charging capability. So how are these batteries charged?
Also Read: Electric Vehicle Companies in India: A List of Firms That Have Helped Boost EV Adoption in India
Regenerative braking in Smart Hybrid vehicles
A major functionality of Smart Hybrid vehicles is regenerative braking, much like what is seen on all other EVs. In this, the kinetic energy produced during braking is captured and redirected to the EV's battery, thus storing it for use further on. This energy is then used to power the electric motor as and when required.
Regenerative braking takes an even more important role in Smart Hybrids, as there is no way to charge the batteries like in plug-in hybrids. The energy garnered through braking is among the only two options to fill up the batteries. Another, and the primary way these batteries charge, is through the engine that acts as an electric generator during strong acceleration.
Benefits of Smart Hybrid vehicles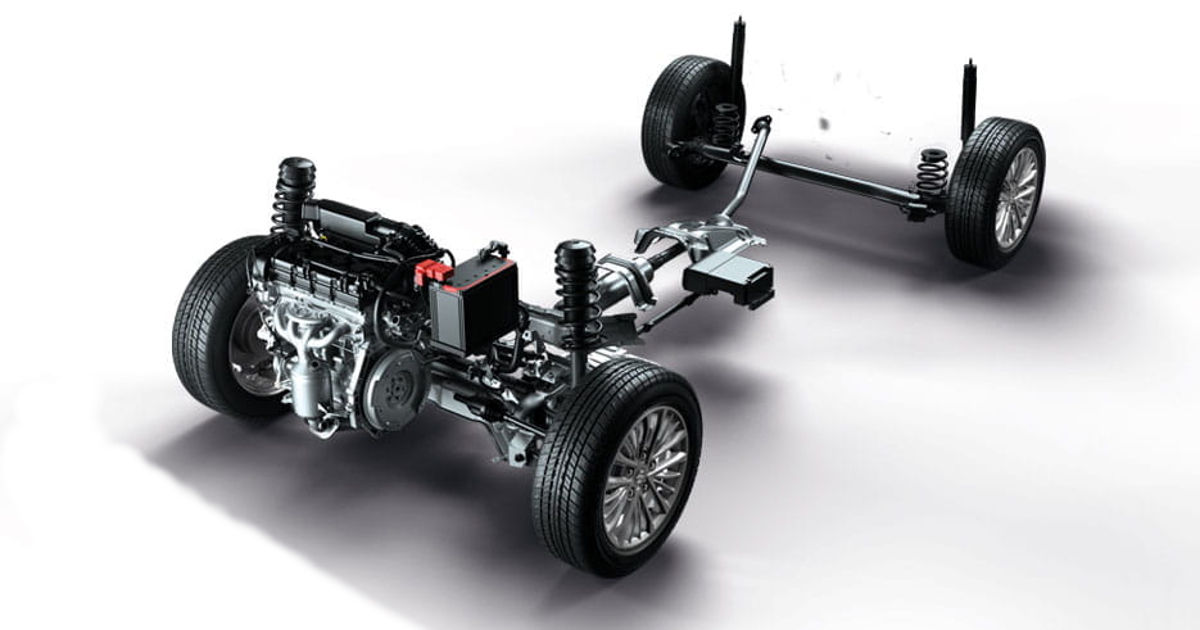 On to the more important question – if or why you should opt for a Smart Hybrid vehicle over a regular IC engine option? There are multiple reasons for this. As can be understood, most of these underline the desire to have a more efficient performance out of a vehicle. Here is how –
1. Smart Hybrid Technology saves fuel. It is easy to see how a Smart Hybrid vehicle will be more fuel efficient than regular petrol or diesel vehicles. While a pure IC engine car will need to burn fuel for every move that the car makes, Smart Hybrid technology helps transfer most of this load to an electric motor, which will not require the use of fuel at all. With this, much higher fuel efficiency can be attained from a Smart Hybrid vehicle.
For comparison, Honda launched its Honda City Hybrid e:HEV back in May this year. The hybrid form of the much-loved car in India promises a mileage of 26.5 kmpl, much higher than the Honda City SV Petrol which delivers 17.4 kmpl. Similarly, the recently launched Maruti Suzuki Grand Vitara Hybrid SUV promises a mileage of 27.9 kmpl, way higher than its rival SUVs which mostly deliver a mileage close to 15 kmpl.
2. Smart Hybrid vehicles are way more environment-friendly. Since they burn much less fuel than pure petrol or diesel car, these EVs produce way fewer emissions in comparison. With this, Smart Hybrids tend to be very environment-friendly while on the move.
3. Smart Hybrids save your money. Even if you are not a Captain Planet fan, Smart Hybrids will be of help to you by lowering the fuel costs, especially so in the long run. This class of vehicles is costlier than regular petrol or diesel options but as you drive them more, you are bound to make a ton of savings on the operational cost by spending much less on the fuel.
4. Smart Hybrid vehicles are more silent and elegant. Since these EVs start on the electric motor and not the engine, they imitate pure EVs while on the run and not your regular IC engine vehicles. This means that Smart Hybrid vehicles generate way less noise and have a much more elegant presence on the road.
5. Smart Hybrid Technology improves engine life, lowers maintenance cost. Since the technology brings in the use of electric motors, the load on the IC engine is drastically reduced, making them fit for a longer run. Since IC engines have thousands of components working in tandem, the less they are used, the longer life they will have without any complications. This is also reflected in the reduced service costs of Smart Hybrid vehicles as there are fewer components to service.
Also Read: How to Set up an EV Charging Station in India: Know The Types, Costs, Policies And More
Smart Hybrid vehicles cost comparison
As mentioned above, Smart Hybrid vehicles have a higher cost than their petrol or diesel counterparts. This means that if you are planning to buy one for yourself, you will likely have to spend way more initially. For context, know that the Honda City mentioned in the example above starts retailing for a price of Rs 9.50 lakh (ex-showroom), while Honda City e:HEV starts at Rs 19.89 lakh. So, yes, it is not really easy for many to opt for a Smart Hybrid vehicle instead of a regular one.
In comparison, the fuel efficiency delivered by the petrol variant of 4th generation Honda City stands at 17.4 kmpl, as claimed by the company. The e:HEV model bumps this up to 26.5 kmpl. Averaging the cost of petrol at Rs 100 per litre, we find that the Honda City petrol variant will require Rs 5.74 lakh in petrol cost for every 1 lakh km it covers. Honda City e:HEV will bring this down to Rs 3.74 lakh, resulting in a saving of Rs 2 lakh per 1 lakh km that the cars cover.
Note that this saving of Rs 2 lakh is not the only criteria for the difference in costs of the two models. The hybrid variant of Honda City comes with a dozen additional features as compared to the base model of the petrol variant which costs Rs 9.50 lakh (ex-showroom). So you will have to keep these things in mind before making these cost comparisons.
Another important thing to note here is that the Indian government, as well as several state governments, are offering substantial incentives on hybrid vehicles right now. With this, the actual cost for these vehicles is bound to go down drastically, making them much more appealing for those looking to make a switch from petrol and diesel vehicles. So make sure to do your bit of market research before opting for the vehicle of your choice. You can also reach out to us with any questions you may have on Smart Hybrids or EVs in general, through the comment section below.