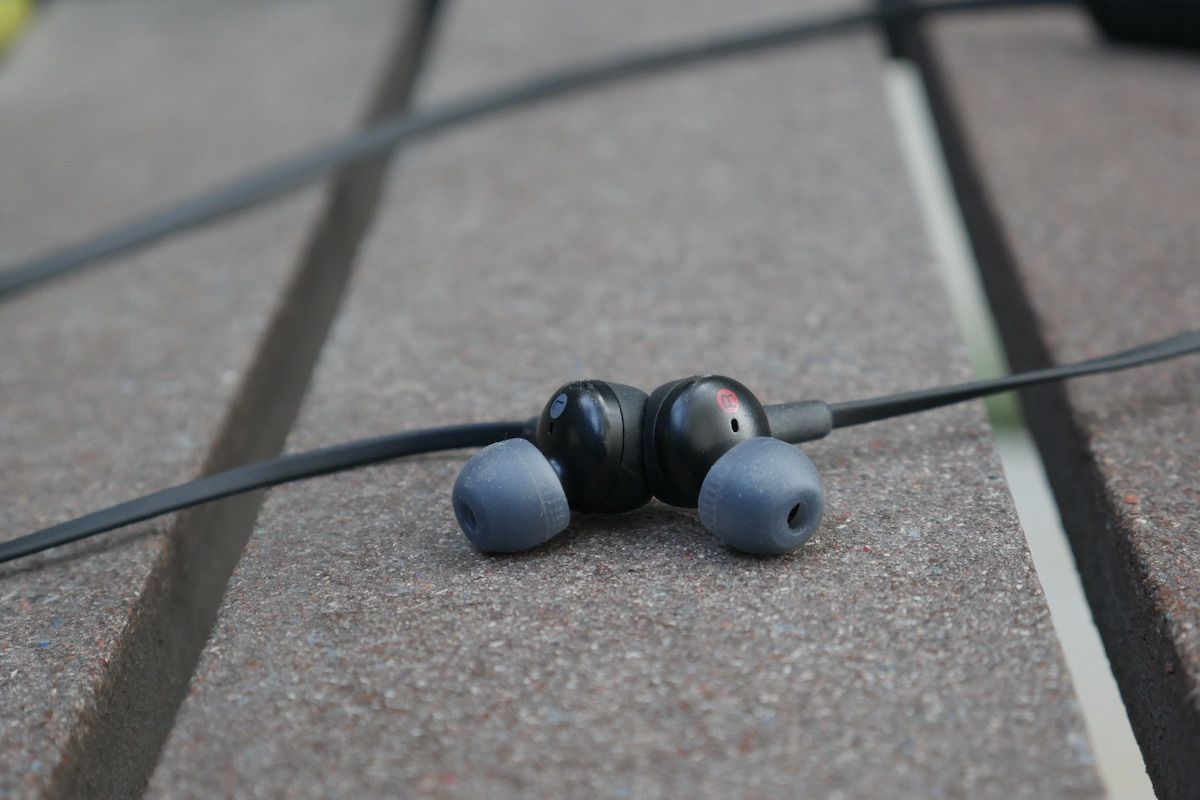 It's been a little over a week since I reviewed the Sony WH-CH510 wireless headphones. What I did not tell you back then was that Sony India had also sent us another personal audio product for review along with the CH-510. Unlike the 510, though, this one is targeted at a completely different audience. The product in question here is the Sony WI-XB400. Part of Sony's wireless in-ear headphones lineup, the XB moniker also indicates that it comes with Sony's proprietary Extra Bass feature. Like the CH-510, this product also happens to be on the affordable spectrum of Sony's wireless headbands lineup and currently retails for just over INR 3000 in India. Let us dive deeper and find whether the Sony WI-XB400 is worth considering in case you were on the lookout for a brand new wireless in-ear headset on a shoestring budget.
[P_REVIEW post_id=170768 visual='full']
Box Contents
Being a small wireless in-ear type earphone, the WI-XB400 comes in a very small box. The content inside the box include
The earbuds

Two extra pair of replacement earplugs

USB Type-C cable

Documentation
The international version of this product reportedly comes with a soft fabric carrying bag. This, however, is not an option in India, it seems.
Sony WI-XB400: Key Features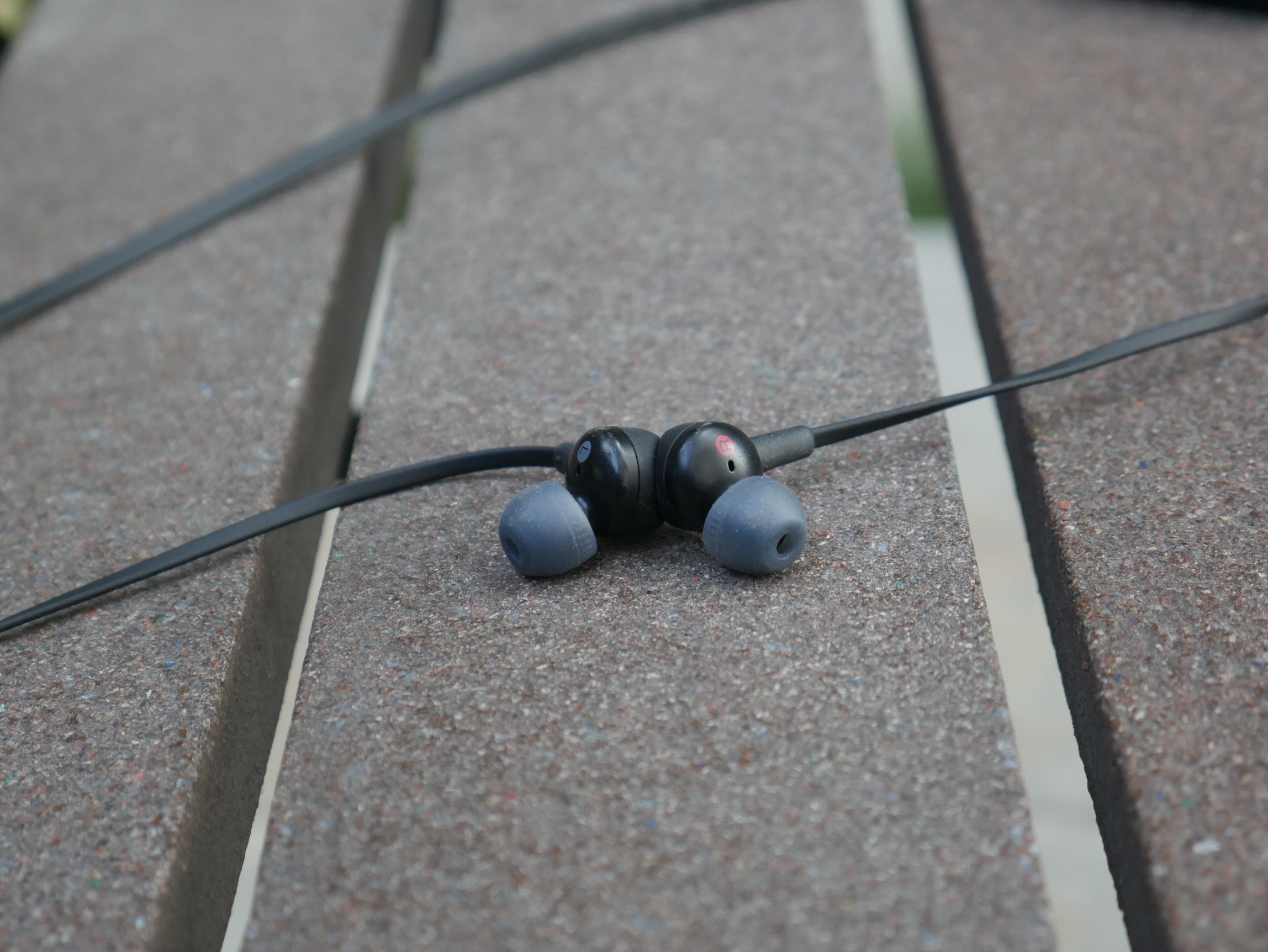 Even though the WI-XB400 is an affordable product, Sony has done a good job of packing it with a good feature-set. With 15 hours of claimed battery life, the WI-XB400 should easily last you two or four days even if you frequently listen to music. Like its more expensive siblings, the XB400 also supports fast charging and gets 12mm drivers. This is much larger than the 10mm drivers on the competing OnePlus Bullets Wireless 2. The wired neckband style design might not be cool anymore, but I quite like it. Unlike truly wireless earphones where the left and right earplugs are independent of each other, with this wired neckband design, even if one of the earplugs fall off, the other one remains attached to your ear. You will have to be a really careless person if you end up losing these. Like its larger siblings, the WI-XB400 also supports voice assist functions with Google and Siri.
Design, Build Quality and Ergonomics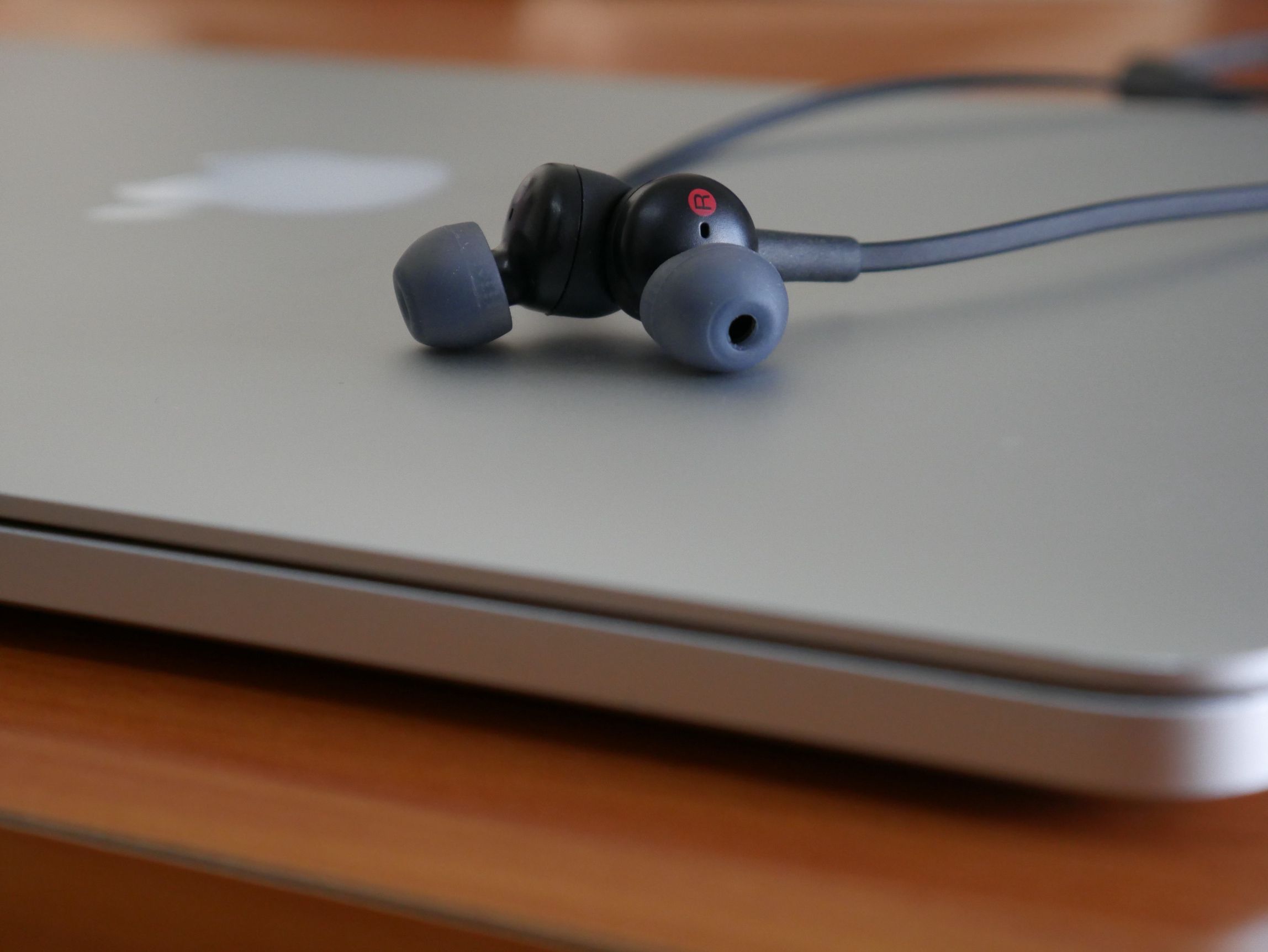 As expected of an entry-level wireless earphone, the WI-XB400 is pretty unassuming to look at. Our review unit came in the standard black color with grey colored earbuds. You do get another version in blue color with bluish earbuds. The wired Bluetooth design of these earbuds means that the left and right earbuds are physically connected to each other. The cable connecting the two earbuds is of the flat type, which reduces the chances of entanglement. These cables also seem to be of excellent quality and fo not feel flimsy or cheap at all. There are two 'bulges' on either side one of which houses the battery. The other is where the physical controls for volume control, skipping tracks is located. The USB connector and the microphone is also located here.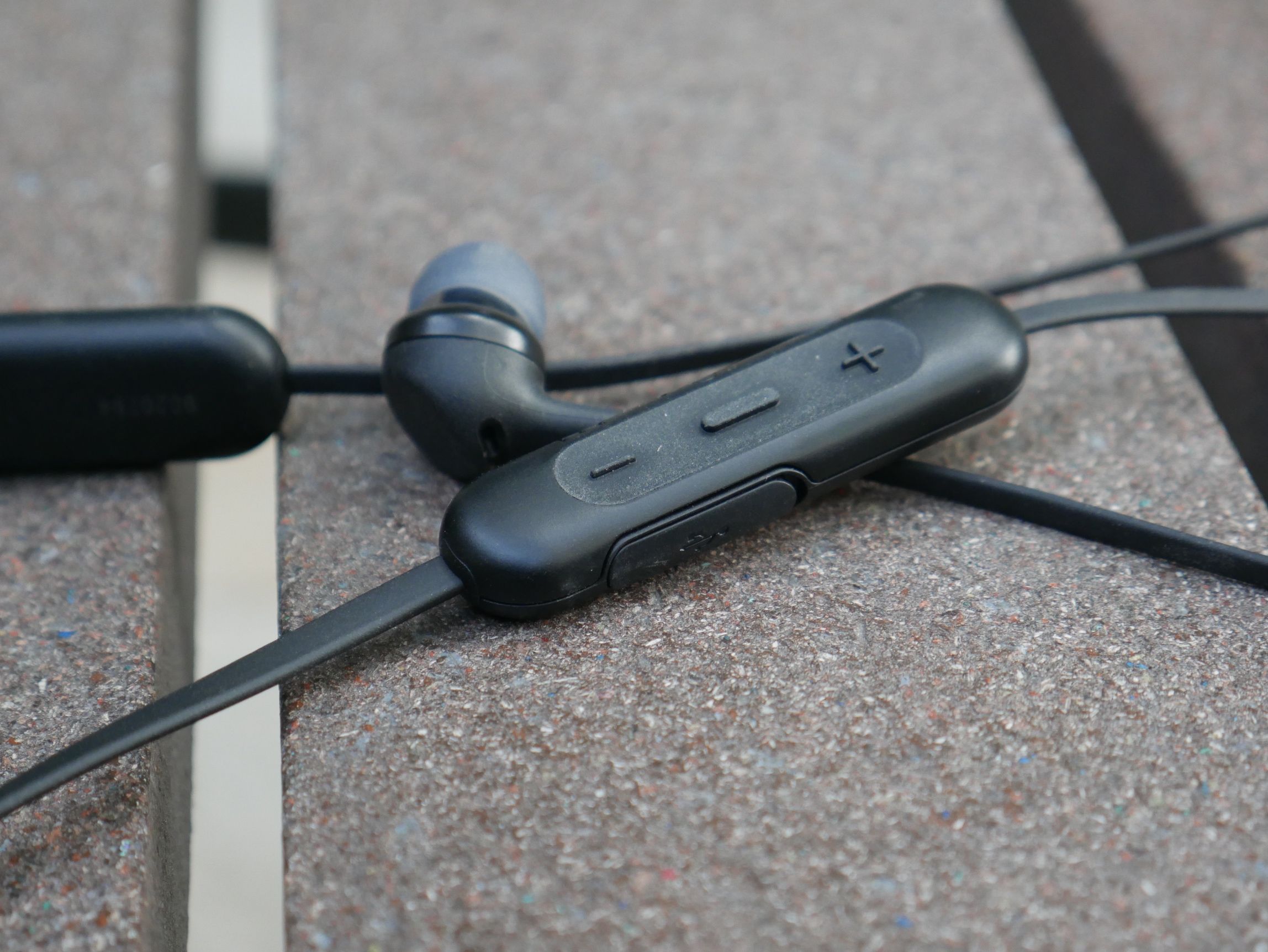 The earplugs were a perfect fit on my ears, and I did not need to change the default medium-sized ones. Even though the body of the earplugs seems to be made of plastic, there is a 'heavy' feel to both of them. This is in part due to the earplugs being magnetic in nature. They cling to each other when in close proximity. This is particularly useful when carrying them in your pocket. This, however, is not an exclusive feature since the OnePlus Bullet Wireless 2 also gets magnetic earbuds.
As previously mentioned, the ear cups fit perfectly in my ears, and the supplied extra pairs should be compatible with most ear sizes. In my case, the snug fit also helped isolate external noise. An inherent issue with the neckband design is that you would not be able to see the physical buttons on the control pod that dangle just below the chin. This, however, wasn't an issue for long as I got used to the controls in a little over a week. The WI-XB400 is an excellent budget option for folks who are into running and exercise. However, the one restricting factor here is the complete lack of any sort of water resistance. However, at a sub 4k price range, this should not really be considered a significant drawback.
Audio Quality, Performance and Battery Life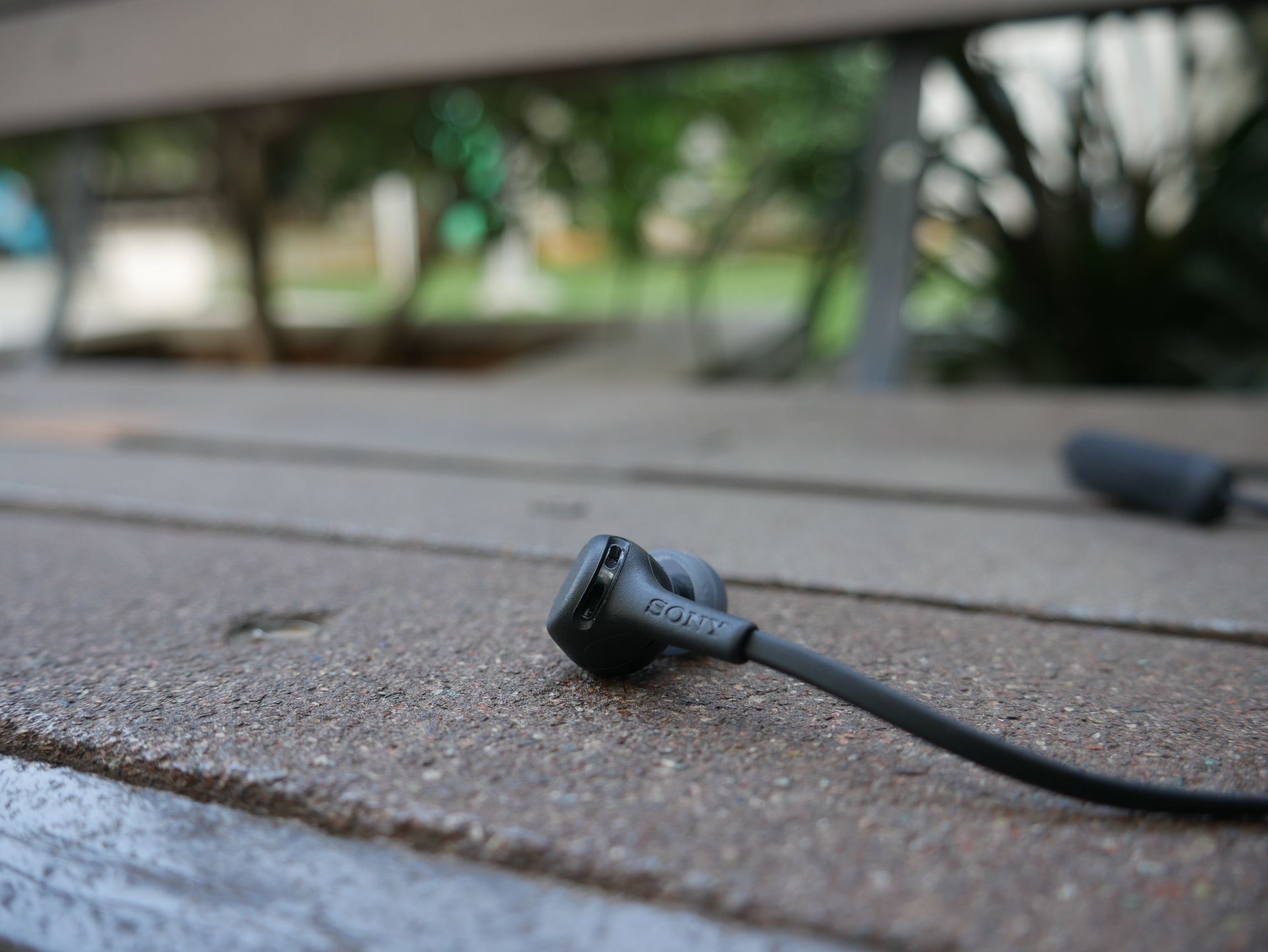 If you have read my previous headphone reviews, you should by now be aware of the fact that most of the tracks in my playlist tend to be mellow tracks with emphasis on the mids. The WI-XB400 being a part of Sony's XB line-up meant I needed to play a few bass-heavy tracks as well. As usual, for evaluating the sound stage, I played my favorite track, Hunter by Bjork. An hour-long session of playing music on the WI-XB400 convinced me that the performance offered by these little earbuds is on par with several pricer wireless earbuds. The bass performance – thanks to the 12mm drivers – is excellent considering the overall size of the product. Never did I feel a tinge of muddiness, boominess or a lack of focus even with the most bass-heavy tracks. Tracks like Jennifer Lopez' 'Play' which is one of my old favorites for testing focused tight bass sounded excellent on the XB400.
Unlike several other products in this category that in an effort to pump out as much bass as possible end up destroying the mids and the lows, such tracks played with singular focus and clarity on the XB400. Mellow and tracks with a focus on the mids, the bass-heavy nature of the earbuds seem to completely 'go away', and it behaves as if its a completely different product. While I haven't tested many wireless earbuds in this price category, I was convinced about the WI-XB400's overall prowess when it comes to delivering quality audio. With its inbuilt microphone, the WI-XB400 manages to perform the duties of a wireless headset. I had no complaints on this front with the XB400 performing satisfactorily here. The overall poor quality of both Airtel and Jio here in Hyderabad meant I was not in a position to evaluate the call and audio quality under ideal conditions.
The WI-XB400 claims 15 hours of battery life after a full charge. For a product its size, this is excellent battery life. Like other Sony wireless audio products, Sony's battery life claims almost always match what you get in real life. Unless you listen to music for more than 12 hours a day (which is highly unlikely), there should not really be a concern around the WI-XB400'S battery life. Once you are close to exhausting the battery, a 10-minute charge using the supplied USB Type-C cable should power the headphones for an additional one hour of music playback. It takes a little more than 2.5 hours for the WI-XB400 to charge completely.
WI-XB400: Should you buy?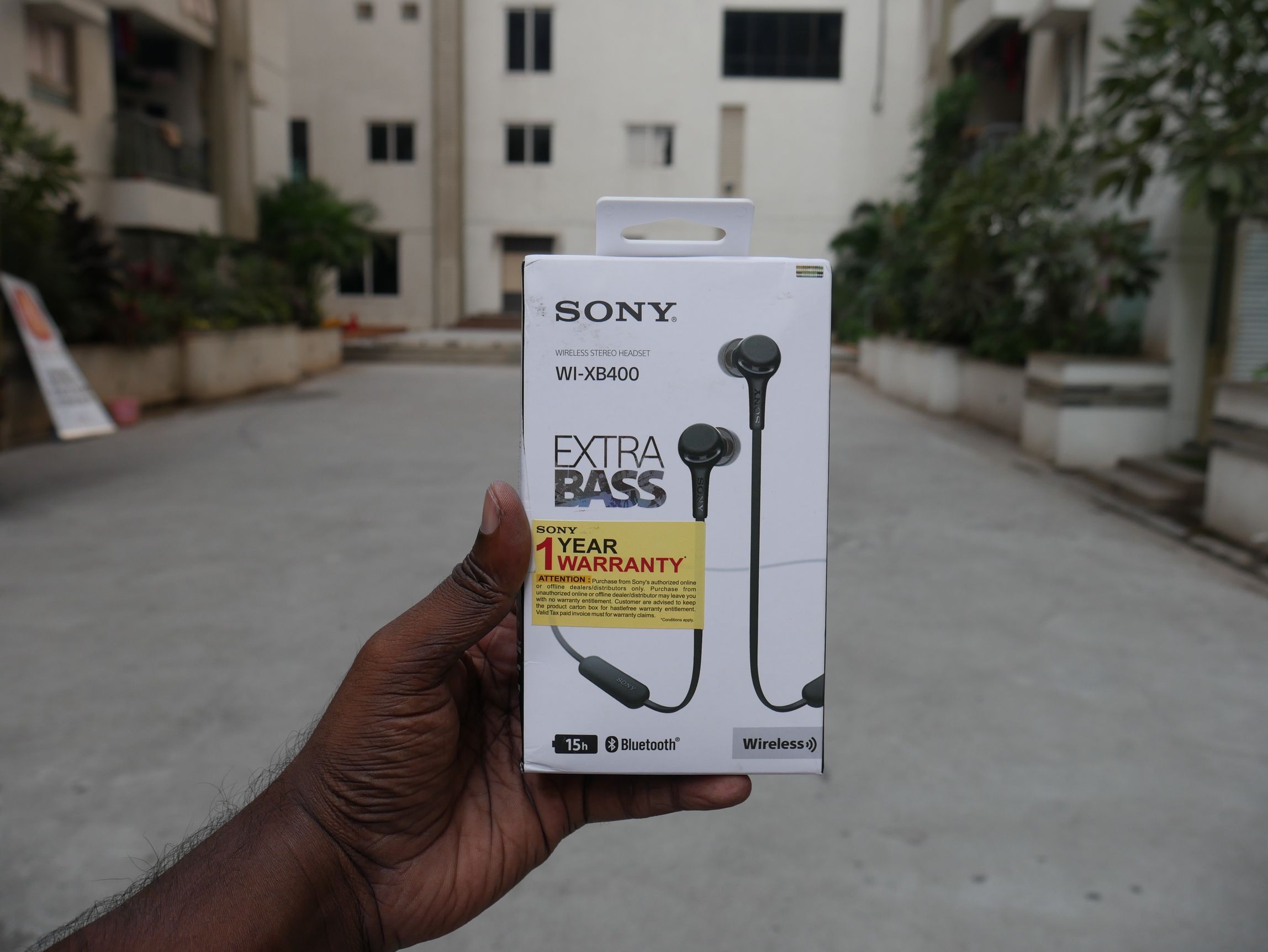 The WI-XB400 is an excellent buy if you are on the lookout for a wireless earbuds on a budget. As of publishing this review, the earbuds cost less than INR 3,500 in India, which I must say, is a great price for this piece of personal audio equipment. Also pertinent is the fact that the WI-XB400 undercuts the OnePlus Bullets 2 Wireless which costs nearly INR 1200 more. That being said, it is also important to note that the OnePlus offers aptX support which this Sony lacks. As an overall offering, there is very little to complain about the WI-XB400. It offers excellent sound quality, deep, punchy bass, great battery life and a stylish design. If we really wanted to nitpick, it would only be about the lack of noise cancellation or the fact that it is not IP certified for water resistance — both features that you only expect on earphones sold with a much higher price. We would, therefore, go to the extent of saying that the WI-XB400 is among the best affordable wireless earbuds money can buy today.