Highlights
Gekko is a Valorant Initiator who can summon various pets and is designed to be a specialized spike planter.
Gekko has four unique creatures that players may use to attack the enemy (Dizzy, Wingman, Thrash, and Mosh).
He will make his debut in Valorant on 7 March 2023 with Episode 6 Act 2.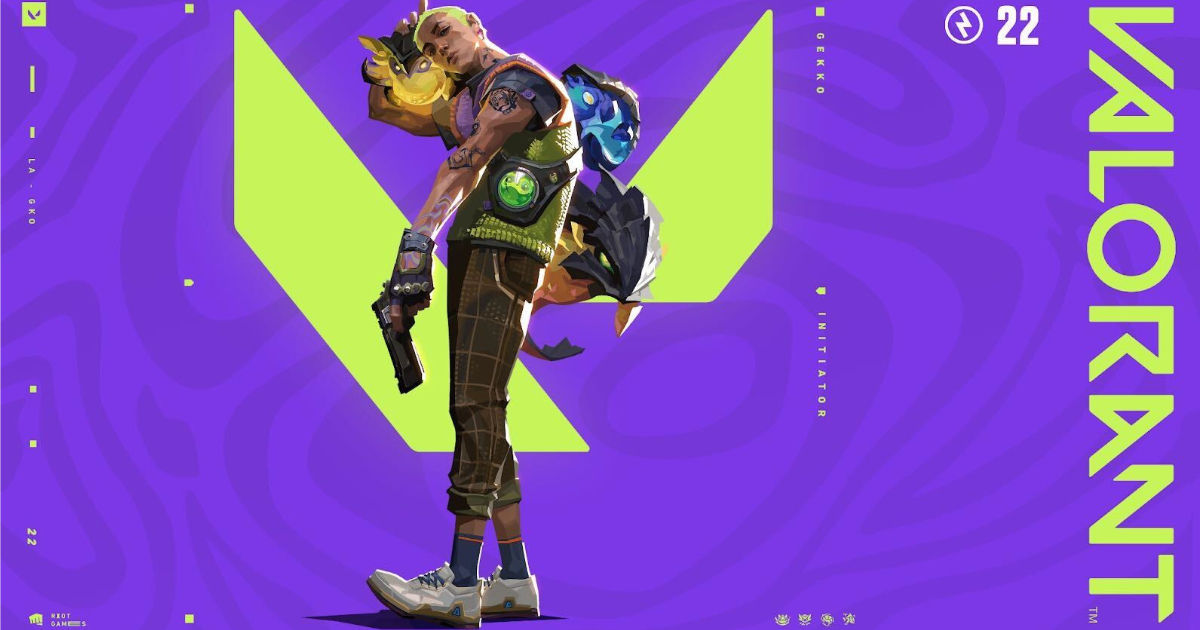 Riot Games has revealed the most awaited Agent 22 in Valorant named 'Gekko,' the sixth initiator agent who is set to join the game's agent roster with Episode 6 Act II. Belongs to Los Angeles, Gekko has a variety of pet creatures at his disposal, one of which even can plant and defuse the Spike. Moreover, the new agent has a vibrant design and personality that complements his abilities superbly.
Riot never fails to cease the player's amusement by adding new playable content in Valorant. In addition, the developers integrate new concepts and develop new Agent ability kits. The company unveiled Gekko before the show match itself in VCT LOCK/IN 2023. During the match, his abilities and their mechanics were shown.
Also Read: Amazon Prime Gaming Unveils March 2023 Lineup of Free Games
Valorant Agent 22 – Gekko's Abilities Revealed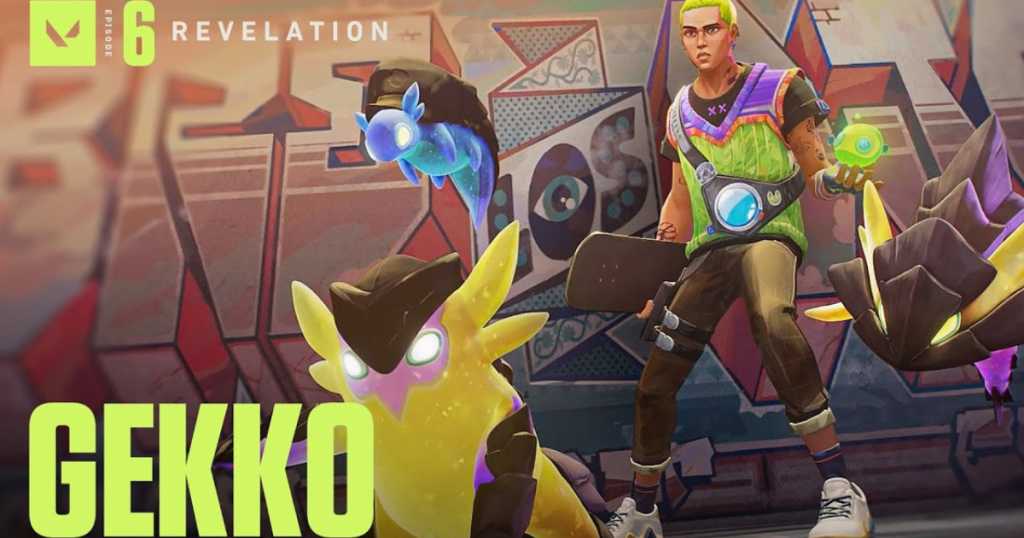 As mentioned above, Gekko who is an initiator from Los Angeles was previously codenamed Smokedancer. According to Senior Game Producer John Goscicki, the design of the creatures and the need to distinguish them from one another created challenges in creating the new Agent.
Gekko's kit is quite unique including that his skills are named after each of his creature pals. Because of the uniqueness of each pet, his kit appears to be competent at a wide variety of things, and three of his skills may be used numerous times if you manage to pick up the creature after its first use.
Gekko's Abilities
Gekko Ability: Wingman (Q) | #VALORANT

FIRE to send Wingman forward looking for enemies. If an enemy is found, Wingman fires a concussive blast in a triangular shape to the first enemy seen.

ALT FIRE when looking at Site or Planted Spike to Plant (You must have the spike) or… https://t.co/ErQOzNnQh0 pic.twitter.com/bfkuO3Ckra

— Mike | Valorant Leaks & News (@ValorLeaks) March 4, 2023
Dizzy is one of Gekko's abilities, which sends the creature soaring ahead and unleashing plasma blasts that blind enemies in its path. Wingman, another of Gekko's allies, could be sent ahead to search out opponents and fire a concussive blast on the first one it finds. It may also be used to defuse or plant the Spike, but only if Gekko has the Spike in his inventory.
Dizzy (E):

Dizzy can be sent through the air like a Grenade. When Gekko has finished her charge, he can retrieve Dizzy as an interactable globule and reset the Dizzy charge following a short cooldown.

Wingman (Q):

Wingman is a cute owl/penguin-like creature that, when fired, would hunt out enemies and use a concussive blast on the first one he spots. Wingman, true to his name, may also defuse or plant the Spike as long as Gekko has it in his inventory. This is completely independent of Gekko, so you may be defending Wingman as he wins the round. Wingman, like Dizzy, becomes an orb that may be retrieved after completing his task.
Mosh Pit (C)

: Mosh is a little green jelly blob that resembles a tanuki head and can be thrown like a grenade (with the ability to alt fire to throw underhand). Mosh will duplicate himself over a green puddle and burst into the specified spot as he lands. Mosh, unlike Gekko's other abilities, cannot be retrieved once used.

Thrash (X)

: Thrash, like Skye's wolves, may be sent out and controlled by the player. When you spot an opponent, Thrash will attack them, capturing all enemies inside the blast radius. Thrash, like the other abilities, turns into an orb after use and may be retrieved, albeit you only receive one reclaim per round.
Release Date
Gekko is set to make his Valorant debut on March 7 or 8, depending on where you live. In addition, the update will launch Episode 6 Act 2 of Riot's popular hero-shooter. As any other Agent, they will be unlocked for free if you gain XP through their contract, or you may buy Gekko with in-game currency or he will be unlocked for free if you have an Xbox Game Pass subscription.
Also Read: Counter Strike 2 Reportedly Launching in Beta Later This Month
MSP Gaming is the gaming arm of MySmartPrice. We are a one-stop destination for everything gaming. Join our community for regular tournaments and stay updated about the gaming ecosystem – https://bit.ly/msp_gaming_community